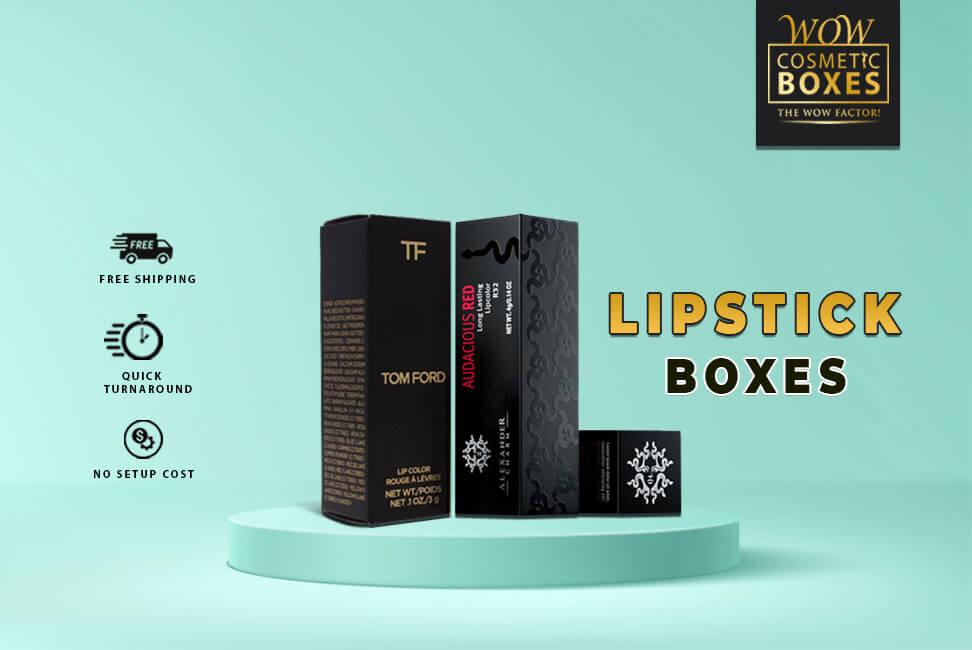 A successful packaging design starts by understanding your products and customer's needs. By taking the right approach, you can provide the targeted audience with an exceptional experience and get loyal customers who are more than happy with your brand. Building a good reputation in the cosmetic industry doesn't start with only a quality product; you have to invest in the custom boxes as well. It is vital to design a solution that reflects your brand personality and makes a good first impression. There are a lot of things that a brand can do to improve its market presence. All need to come together to create the best solution.
Some essential questions while designing Lipstick Boxes
Packaging design is the most crucial form of branding, and that's why it should always be on point. Most brands often take it for granted considering it just a container to hold the product. Don't dismiss the fact that it is the packaging that makes customers buy the product in the first place. It gives your product a chance to get noticed and sold. When it comes to an ideal solution, there is a lot more to consider other than just deciding on the colors, fonts, and other design elements. Here are 8 essential questions which you can ask yourself before starting the design process of Lipstick Boxes.
Is it the rebrand or the new product?
The designing process of a new product and the rebranded one is completely different from each other. The design of a rebranded will be a more sophisticated and realistic one. You will have a better idea of what you want to update and what you want to exclude during the rebranding. There will be a lot of knowledge, materials, ideas, and resources to draw upon. But on the other hand, if you are launching a new product in the market, you have to start from zero. From the choice of material to the finishing options, everything will be from scratch.
Who is your targeted audience?
Once a man said, "You can't sell all things to all people……. don't try it." Certain design elements may be perceived inversely among different age groups. So, it is essential to know your targeted audience, what their demands are, and what they expect from your brand. Do your market research to make sure the design is acceptable, and you are meeting customer's expectations with it. The packaging design works best when it is focused on a group of ideal customers. It is crucial to ensure that you are assessing the customer's needs and designing in a way that resonates with them.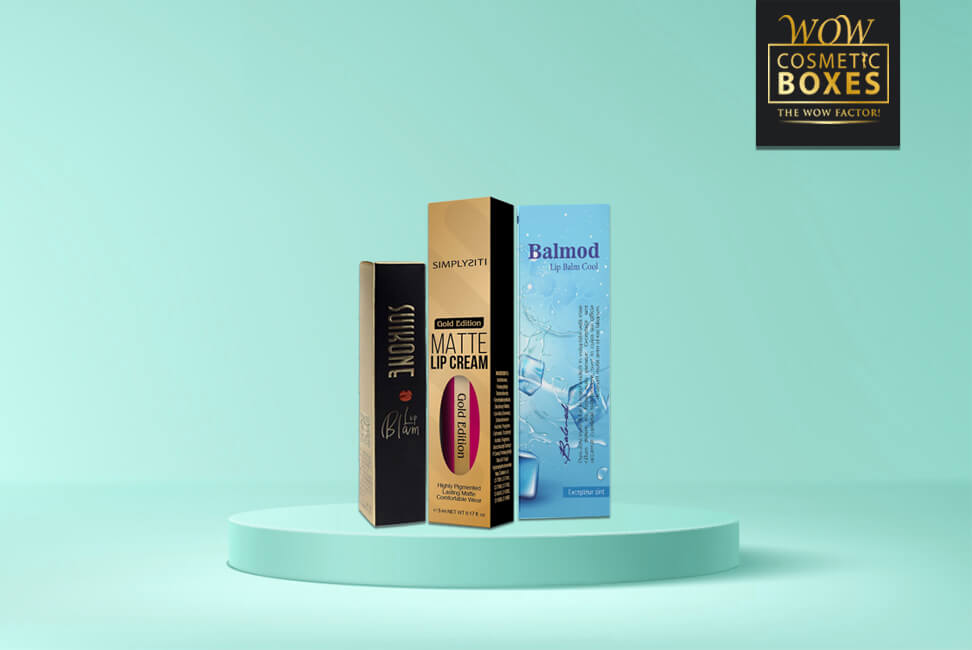 What are the brand requirements for Lip Balm Boxes?
It may seem obvious to you, but it is essential to know what brand personality you want to show off with custom lipstick packaging. Not doing so will result in a design that doesn't go along with your brand message. Try to incorporate the branding elements in the design to make it easy for the customer to identify your products on the crowded shelves. Is there a certain color of the font which you want to add to the Lip Balm Boxes? Think about how it will go along with the rest of the design.
What's the budget for the boxes?
To avoid any mishaps and disappointments, in the end, it is crucial to do all the planning at the start. The first step is to set your packaging budget. You have to understand how different parts or steps of the design process will cost you money. Some of the steps require one-time investment, but others need recurring investments. Thinking about this before time will help to improve the bottom line and plan in the future. It is an efficient way to save money in the long run.
How your packaging will compete with other brands?
When designing a packaging solution for cosmetic products, it is vital to keep an eye on what the competition is doing. It will help you to weigh all the options. Do your research to know what other similar brands are offering to the targeted audience and what you can do to draw attention. A well-thought design will not only make your product visually appealing but also makes it prominent in the crowd. Understand the customers, and the competition is the first step towards designing an ideal package.
What makes you stand out in the crowd?
Many brands have a hard time recognizing what are their product's unique features and what can make them stand out in the crowded the noisy market. But it is essential to note down all the points which make your product better than the competition. It will help to highlight those points in the packaging design. It is a competitive advantage which not every brand can get. You need to distill and refine it to have a compelling solution. You can't compete on the shelves without identifying the differentiator.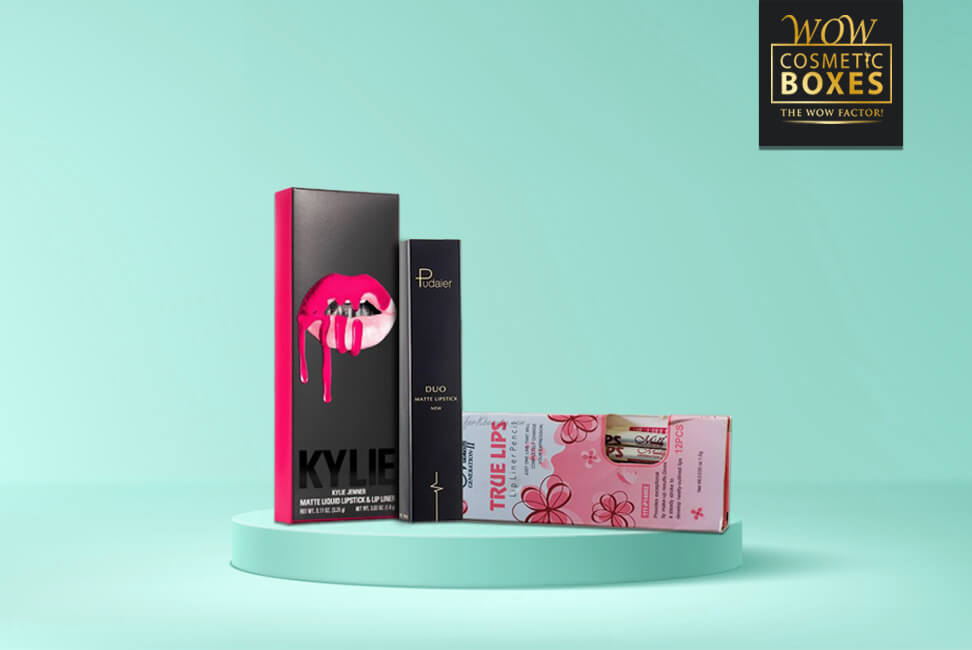 What are the distribution channels for Lip Liner Boxes?
It is not the most crucial aspect to consider during the designing process, but it has its value. The choice can affect your whole plan, and that's why it is crucial to consider this aspect. Consider whether it is more beneficial to work directly with the retailers or selling to the distributors. Some store owners only prefer retail-ready boxes, and some are good to go with the other options. Moreover, if you are selling online, it is unnecessary to have a UCP code.
Launching your new lipstick products in the competitive marketplace is a complicated process. One wrong move, and there will be a chance of getting lost. Answering the above questions will help you go forward in the packaging design journey of Lip Liner Boxes. It will help you to win customer's loyalty and trust. If you are not sure how to get the start, many professional companies are ready to help you out.