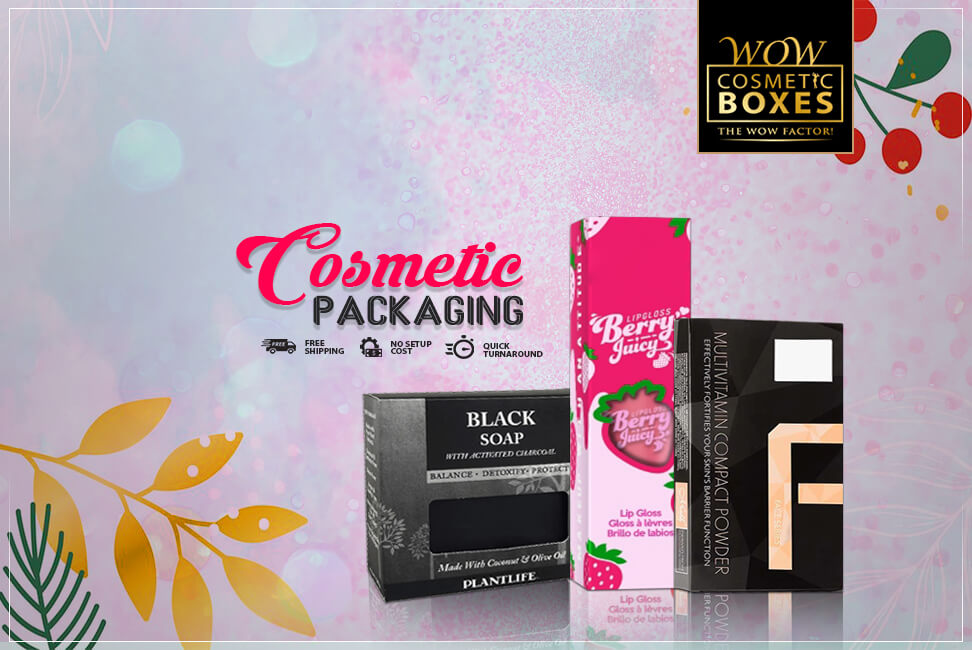 Cosmetic packaging is key to the success of any beauty brand. By creating an attractive and eye-catching design, it can help capture consumer attention and encourage them to purchase your products. It's also a great way to communicate the values of your company; you can use colors, fonts, shapes, materials, and more to tell your story in a unique way that resonates with customers. This article will explore how cosmetic packaging can be used as an ideal tool for enhancing the visual appeal of a product or service.
A well-designed package should provide a seamless experience from start to finish – both aesthetically pleasing and practical. It needs to stand out on shelves while still staying true to its purpose: protecting the contents inside. But it's not just about function; by incorporating strong branding elements into the design, you can make it even more memorable. Colors, patterns, textures – all these things are essential ingredients for making sure consumers pick up your item off the shelf instead of someone else's.
Finally, don't forget about sustainability! Consumers today care deeply about environmental issues and using sustainable materials in your packaging could be another great way to differentiate yourself from competitors. With so many possibilities for creative expression through custom designed packaging solutions, cosmetic companies have never been better poised to captivate their target audience than they are now.
Ideal Cosmetic Packaging For Enhancing Visual Appeal
Cosmetic packaging is an essential tool for enhancing visual appeal and promoting product purchases. Packaging design can make a strong statement about the company's brand, as well as create a focal point that entices customers. From sleek materials to modern colors, there are many ways to make cosmetics look attractive in their packaging. Haptic appeal also plays an important role in creating an ideal cosmetic package – textures like velvet or silk can add luxury and sophistication to any product line.
Product packaging design should reflect the overall aesthetic of the brand logo and messaging to ensure consistency across all products. Custom packaging designs help brands stand out from competitors by making them more memorable with unique shapes, textures, and styles. Along with providing protective features such as airtight seals, custom designed packages offer a great opportunity to increase customer engagement through creative visuals and tactile experiences. By investing in quality cosmetic packaging design, companies can create an unforgettable presentation for their products while increasing sales potential.
Creative Packaging Design Strategies For Cosmetics
When designing attractive and effective packaging for cosmetics, it's important to keep in mind that the logo is going to be the focal point. Choosing the right colors, materials, and design elements can help make your logo stand out. Here are some creative packaging design strategies to enhance visual appeal:
Choose the Right Packaging Material: The packaging material will often be the first thing people notice about a product so choose wisely. Consider eco-friendly options like paperboard or plastic with high recyclability ratings.
Make Your Logo Stand Out: Great packaging starts with making your logo pop by using bold colors, shapes and fonts that capture attention quickly.
Utilize Other Design Elements: During the design process, consider how other elements such as typography, color palettes, textures and finishes can draw customers' eyes towards your product on shelf space.
Packaging is an essential part of any cosmetic brand – not only does it protect products but it also has a major impact on its overall success. Creative and well-thought out designs have the potential to elevate both customer engagement and sales performance when done correctly. By leveraging these abovementioned tips into your packaging strategy you'll be able to create eye catching designs that will leave a lasting impression among customers!
Sustainable Materials For Cosmetic Packaging
Picture this: a beautiful, pristine forest in the morning light. But wait! Upon closer inspection, you notice that everywhere are tiny little plastic boxes filled with cosmetics and other items – all made of unsustainable materials. It's an image that no one wants to see. Fortunately, there is another way – cosmetic packaging that uses sustainable materials instead.
Sustainable packaging solutions offer brands the ability to reduce their environmental impact while still providing customers with visually appealing products. From minimalist designs to pillow boxes without coating, these packing options can help conserve natural resources and create a higher perceived value for your product. When making packaging decisions, it's important to be true to your brand values and select eco-friendly packaging whenever possible. Sustainable materials not only demonstrate good corporate citizenship but also provide consumers with peace of mind when purchasing from environmentally conscious companies.
At its core, sustainable packaging is about reducing waste by using fewer resources and creating less environmental impact throughout production and distribution processes. By choosing the right type of packaging material, you can ensure that your company meets customer expectations while helping protect our planet at the same time.
Innovative Packaging Ideas For Cosmetics
When it comes to cosmetic packaging, the possibilities are endless. There are many innovative ways to create eye-catching and unique packaging solutions that will make your product stand out from the competition. Here are some ideas you can use to enhance the visual appeal of your cosmetics: * Foil stamping – This is a great way to add texture, color, and shine to any outer packaging. It also creates an attractive contrast with other colors on the package. * Create Packaging Color Combinations – By combining different colors in one design, you can create a beautiful aesthetic for your product container. You should also consider creating a style guide for your brand's look and feel so customers easily recognize it when browsing products. * Boost Sales by Using Brand Recognition – Customers tend to buy more if they recognize brands through their visuals, such as logos or specific colors associated with them. With creative cosmetic packaging designs featuring recognizable elements of your brand identity, you can boost sales significantly!
Innovative packaging solutions have become essential for businesses looking to attract new customers and retain existing ones. Through thoughtful consideration of materials used in production and cleverly designed graphics, companies can create aesthetically pleasing packages that help build customer loyalty while boosting sales at the same time.
Tips For Choosing The Right Cosmetic Packaging
Cosmetic packaging is an essential way to enhance the visual appeal of your products and make them stand out in the crowded personal care market. When it comes to choosing the right packaging for cosmetics, there are a few design tips that can go a long way towards creating high-end products with maximum customer appeal.
First, consider what kind of message you want to convey through your product's design choices. Is your brand aiming at eco-friendly consumers or individuals looking for luxury items? Once you have identified this target audience, use colors and textiles that match their needs and expectations. For example, if you're selling natural beauty products like essential oils, opt for sustainable materials such as glass bottles or bamboo containers rather than plastic ones.
In addition to selecting appropriate materials, think about how much customization you need when designing cosmetic packaging. Make sure that each item fits snugly into its container without taking up too much space so customers can easily take it home from store shelves. Also look into options like custom printing on labels or boxes to give your products a professional touch. Finally, create different shapes and sizes depending on the type of item being sold – lip balms should be smaller while face creams may require larger packages.
These simple steps will help ensure that your cosmetic packaging stands out in the marketplace and appeals directly to your desired customer base. With careful consideration of these details when crafting your designs, you'll be well on your way to making great impressions with stylish and eye-catching packaging!