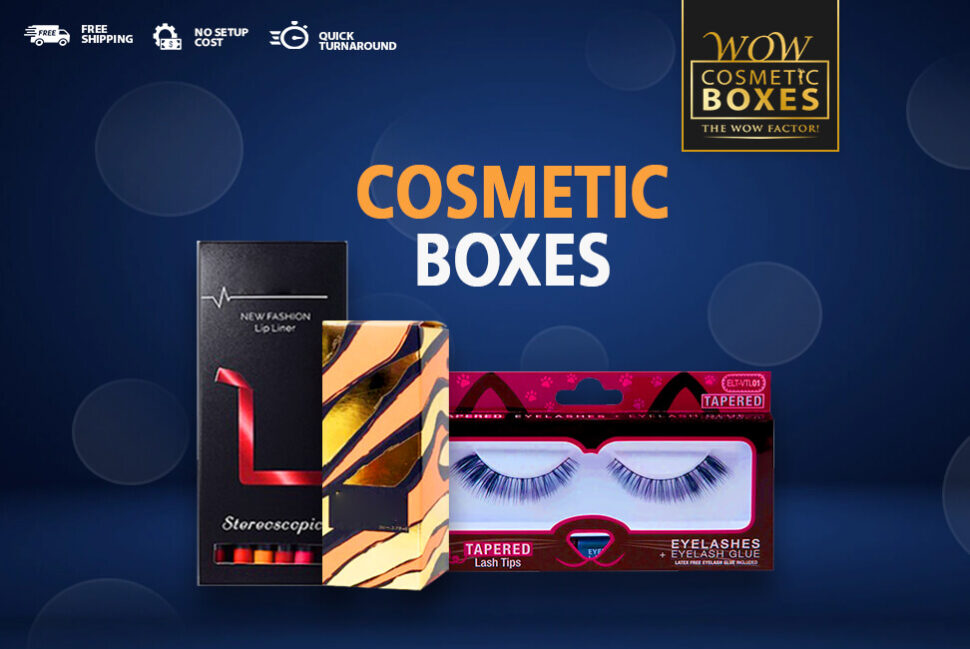 Custom packaging is all about enhancing the beauty and appeal of your product. It is an ultimate way to tell customers why they should choose you over other options. A well-designed box communicates your brand message, product information, and unique selling point. Many cosmetic businesses don't pay much attention to how their product boxes look like and what they present. Brands invest thousands of dollars to design innovative and high-quality products. But competition is bigger than ever, and success takes more than a good product. You need well-designed Cosmetic Boxes to make your mark. Here we have chosen nine take-away tips to design the perfect packaging solution for your products:
Design Cosmetic Boxes for the Customers
You are selling your product to the customers, and its packaging design should also target them. Many designers don't keep the targeted audience in mind while designing Cosmetic Boxes. It is the biggest mistake that ultimately leads to failure. Think about your ideal customers. What do they examine in a package while buying their favorite lipstick? What are their pain points? Your goal is to make the whole experience fun for the customers. You can achieve all this through creative packaging solutions.
Choose Colors and Fonts Carefully For Cosmetic Boxes
Colors and fonts are crucial parts of the packaging. These two elements make your packaging more visually appealing and attention-grabbing. You must choose the colors which complement your product and match your brand's mood. The colors for Cosmetic Boxes should not be too bold or vibrant. Choose the fonts which are unique and readable from a distance. Two or three colors are enough in package design. Stick to one or two fonts to enhance the readability.
Provide the Complete Information with Cosmetic Boxes
One of the elements that customers focus on while buying cosmetic items is the information present on the box. You cannot convince customers to pick your product without providing detailed information. Tell your customers each and everything about your product with Cosmetic Boxes. Mention all the ingredients, product benefits, unique selling points, and other important details. It will increase customers' confidence in their purchases. Due to increased awareness, customers reach every label on the box. Missing any information will lead to low sales.
Be Honest With Your Customers While Designing Lipstick Boxes
What you are portraying on the outside of the box should match what is inside. If you will be dishonest with the customers, you will lose them. Some brands make the mistake of exaggerating their product and deceiving customers to boost sales. But this trick works only one time. When customers know the reality, it will lead to zero sales and a negative brand image. Everything should complement the inside content, from the material to the design of Lipstick Boxes.
Design the Lipstick Boxes to Fit Your Product
What is the goal behind designing a customized packaging solution? Indeed, it is to present and enclose the product perfectly. So it is essential to design a solution that perfectly fits your product. From the shape to the size to the material, everything should be according to the product's requirements. Moreover, the box should be easy to open, use, and reseal. If you are packing more than one product, consider designing Lipstick Boxes with handles and tabs. Businesses selling high-end cosmetic items should design packaging to reflect that.
Keep the Design Simple for Your Lipstick Boxes
It is a rule that applies everywhere, no matter what you sell. The minimalist trend is the top trend in the cosmetic industry right now. Complex and complicated designs are long gone. Customers are appealed to the simple and easy-to-understand designs. Minimal Lipstick Boxes help you stand out and communicate your message in a better way. Using too many design elements can confuse customers, and it will be difficult for them to focus on one thing. One or two colors, your logo, and a few words are enough to make an impact.
Make Your Soap Boxes Stock-Able and Stackable
One of the biggest concerns of the retailers with packaging designs is the stackability. Odd-shaped containers are difficult to stack and store. Store employees usually place the hard-to-stack packages at the bock, which means there is less chance of sales. Think about the customer's ease and convenience while designing your Soap Boxes. Considering the product display will help to design a better solution. It will lessen the burden of the store employees, and they will prioritize your items on the shelves.
Ensure Your Soap Boxes Work For Everyone
The primary purpose of the Soap Boxes is to hold and showcase the product. But product packaging is more than that. You need a solution that works for everyone. If you are selling both in retail and online, it is best to design packaging that works for both. The design should be appealing enough to grab the attention in stores and durable enough to ship your items to the customers. Always design packaging with multiple intentions.
Make Your Soap Boxes Reusable and Recyclable
Sustainability is one of the biggest concerns of the customers. They don't want to be a part of a brand that leaves a negative impact on the environment. No matter in which industry you are in, you cannot overlook the importance of a green solution in today's age. Always choose recyclable and reusable material for the Soap Boxes. Optimize your production process to leave fewer carbon footprints on the environment. Encourage customers to reuse and recycle the packaging. It will only improve your brand image.