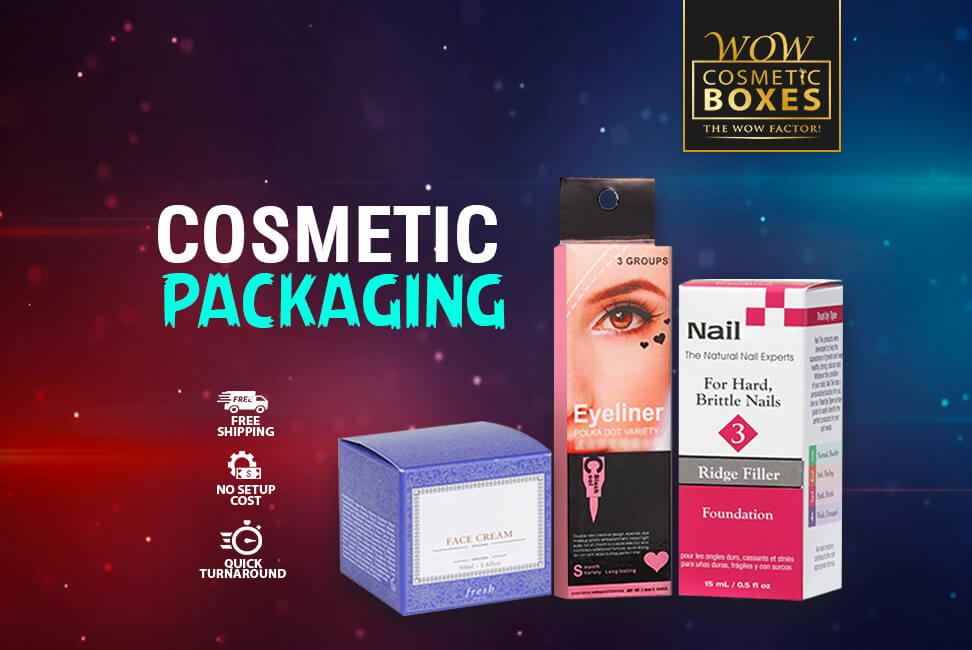 If we have to name one industry that is continuously growing and doesn't seem to stop anywhere soon, it is the cosmetic market. According to a recent study, it has proved that the size of the cosmetic industry will get to 500 billion dollars by 2028. It means that there is and will be tough competition in the market. Brands need to adopt new strategies to boost sales and draw customers' attention. Gone are the days when you can rely on the product quality alone to shine on the shelves. Working on the product and its packaging is crucial to influence the customers for the purchase. Not every business can pull out a great packaging design. There are a few key points to keep in mind while designing cosmetic packaging.
Build A Brand Story with Custom Cosmetic Packaging
Custom Cosmetic Packaging provides you with the ultimate opportunity to build a compelling brand. Communicating with customers who you are and what you offer is essential to building their confidence. But you and your representatives will not be at the stores to tell the product's unique selling points to the customers. So you need a solution that can communicate with the customers without uttering a word. It may seem impossible, but your product box is a blank canvas that you can use to narrate a compelling story. It is an ideal way to build a connection and initiate customers' interest. As the interest increases, it will be easy and quick to influence them for the purchase. So make sure to have a story that triggers emotions and helps customers connect with you.
Do The Market Analysis For A Better Understanding
Having a good understanding of the market will help you design a better solution for custom cosmetic packaging. Firstly you need to understand what the market demands are, what is trending, and what customer expects from their favorite cosmetic brands. You need to stand out in the crowd to attract attention, and the only way to set your brand apart is to know what others are doing. Do your research and find out what you can do to make customers choose you over the others. It is also crucial to know what the needs of your targeted market are and what they want from you. Keep the customer's needs and demands in mind while designing your cosmetic boxes.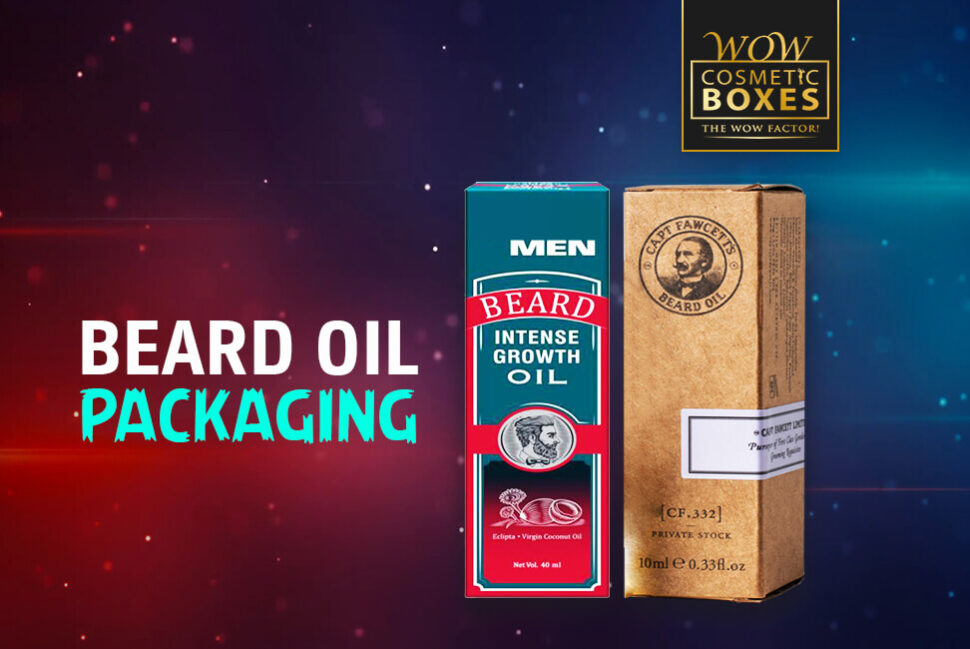 Promote Your Beard Oil Packaging Boxes on Social Media
Social media is your ideal marketing channel to promote and market your products. Influences have a key role in promoting a cosmetic business. They often share their unboxing experiences with their fans, and businesses can avail this opportunity to boost sales. Providing an enhanced unboxing experience to the customers will make them feel that you have put a lot of effort into the packaging and designing. Adding a small Thank You note to the beard oil packaging can make the receiver special and will probably result in future business. People don't shy from sharing their experiences on social media whether it is bad or good. Customized tissue papers, discount coupons, and a small guidebook are all you need to make an impact.
Design A Sustainable Solution for Beard Oil Packaging Boxes
Beard Oil Packaging Boxes that are Eco-friendly and sustainable help boost the product value for Eco-conscious customers. A product that comes in sustainable containers has more chances to get sold compared to the one that comes in a non-recyclable solution. Being green can help you influence customers positively and convince them to make a purchase. More and more cosmetic businesses are making a switch to a more environmentally friendly solution, and it is your turn to do the same. People look for a brand that not only claims to be green but proves it by taking practical steps. In addition to choosing a sustainable solution, try to optimize the whole manufacturing process to reduce carbon footprints on the environment.
Use Custom Inserts in Lip Balm Packaging Boxes
When you are looking for an ideal option to boost sales with the help of Lip Balm Packaging boxes, you can't overlook the importance of custom inserts. Providing your customers more than the product is the ultimate way to boost the business. Custom inserts can make a customer feel special and make them feel excited about the purchase. It increases the customer's retention and makes them come back to you. When you have inserts in hand, you don't need any other way to win loyalty. You only have to spend a little to get a good profit in return. The best thing about custom inserts is that they increase the possibility of future sales. So take this opportunity to generate sales.
Don't Forget to Test Your Lip Balm Packaging Boxes
Do you know the reason why so many new businesses fail to mark their mark in the industry? It is mainly because of the poor customer experience, and the reason for the bad experience is low-quality or damaged products. Testing your Lip Balm Packaging boxes before the final launch can save you from hidden costs. Examine your cosmetic boxes under different conditions to ensure that they are protective enough to keep the inside content safe. A prototype is best before printing on the box surface when it comes to print quality and design. It will give you a better idea of what needs to improve and how can you improve the quality. Taking this approach will help you to make necessary changes before time.