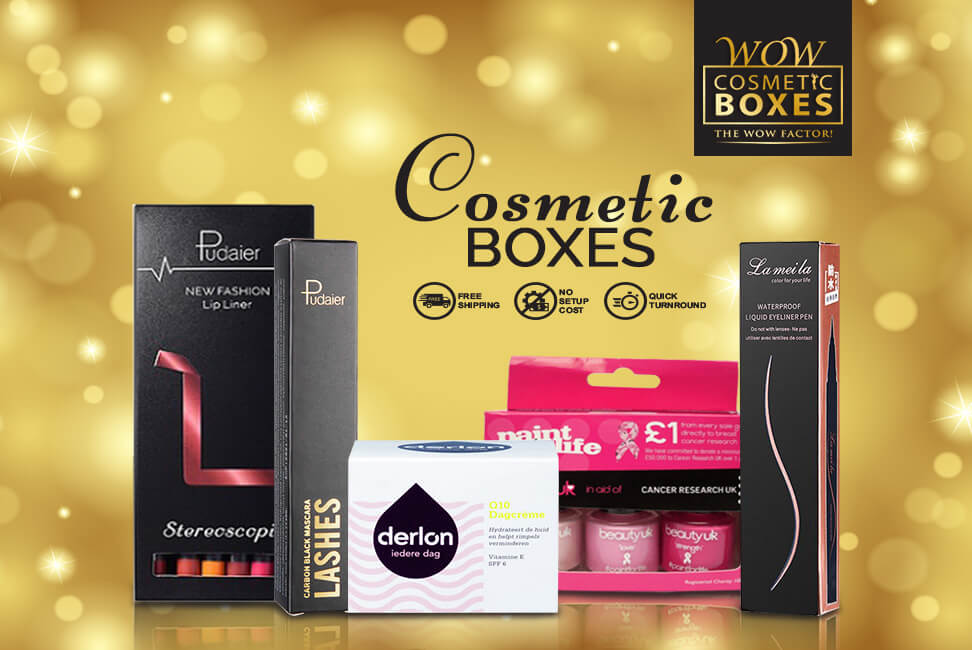 The trend in the packaging industry is changing with time so do the customer demand. The need for great value and high transparency is increasing this year. 2021 proves to be a good year for the cosmetic industry as new trends are popping in the industry. Brands are focusing on aesthetics and functional value to provide an excellent experience to the customers. It is your opportunity to increase brand awareness and market your product. To meet the needs of today's customers, it is essential to follow the current trends. You have to keep the packaging design up to date to gain a competitive edge in the market.
What Are the Top Trends for Cosmetic Boxes?
The cosmetic industry is always seeing new reinventions, and 2021 will not be an exception. From window boxes to AI solutions, cosmetic brands are always looking for ways to enhance the customer experience. The way you present beauty product with Cosmetic Boxes leaves a huge impact on how shoppers perceive your brand. It is time to take a deep dive into the ever-changing trends of the cosmetic industry and find out what it takes to stand out in the crowd. Here are top cosmetic packaging trends that will help the brand to keep moving forward in this New Year.
Design the Packaging to Be a Storyteller
We live in the age of stories, and it might be time to make it a part of your packaging strategy. Everything we encounter in daily life has a story to tell. Brands use different platforms and channels to share their narrative with the world. All brands cannot afford a live event, seminars, or functions. But you can use your custom boxes as a blank canvas to share your struggle. The story-telling allows you to connect with the customers on a personal level. It is essential to know the targeted audience to communicate your tale with customers. Make your product the hero of the story.
Artistic Illustrations and Patterns
Illustrations and patterns are always in great demand. It is fairly a new packaging trend in cosmetic packaging and seems to go nowhere soon. The drawings and graphics you will use in the design depend on the targeted audience, brand values, and aesthetics. It is an ideal way to reinforce your brand message and influence repeat purchase. Long after your customers had purchased the product, the aesthetic styles you have put in the form of illustrations send a message about the brand and remind them that they had invested their money at the right place.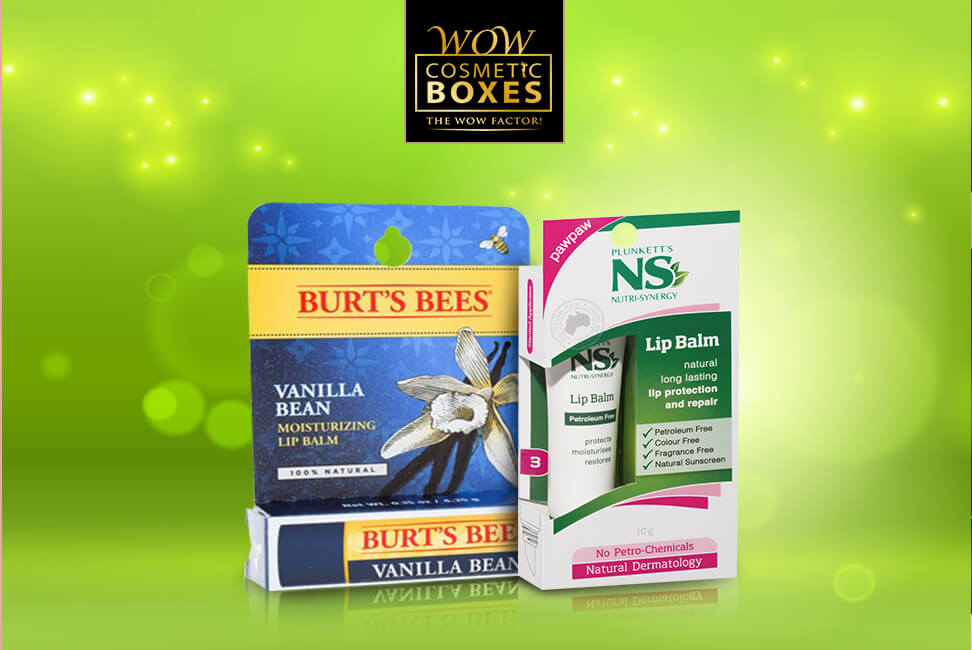 Choose Practical Lip Balm Boxes
Being practical is the essential and most demanded aspect of the packaging design. Customers always want to take their product out of the box in perfect condition. Nobody wants to have a broken product in exchange for a heavy price. So, make sure that Lip Balm Boxes are durable enough to withstand different situations. Apart from durability, one more thing to consider is the convenience and ease of use. How would it feel to spend several minutes opening the package? It is a frustrating experience and no one should ever go through it. Caring about your customer's ease and convenience will go a long way.
Go for Personalized Beauty Products
A recent survey has proved that personalized products have higher appeal in the retail and more chances to get sold. 80% of the customers said that they are willing to buy from a brand again if they offer a personalized experience at first. The demand for personalization and connection has made customers design a solution that is specially catered to the targeted audience. If you are an e-commerce brand, a personalized packaging solution is an ideal way to grow your brand without putting in the extra effort. It is a trend which you should follow to win customer loyalty for a lifetime.
Being Sustainable Is the Way to Go
Trends come, stays for a while, and gone. But one trend which is on the top for almost a decade and here to stay forever is the sustainability trend. Studies have shown that the packaging has contributed a big time in damaging the environment. That's why cosmetic brands are changing the way how they produce and package their products. Taking an Eco-friendly approach is essential to win over the customers and make them believe that you are doing your part with responsibility. It will not in increased sales but also more customers and revenues.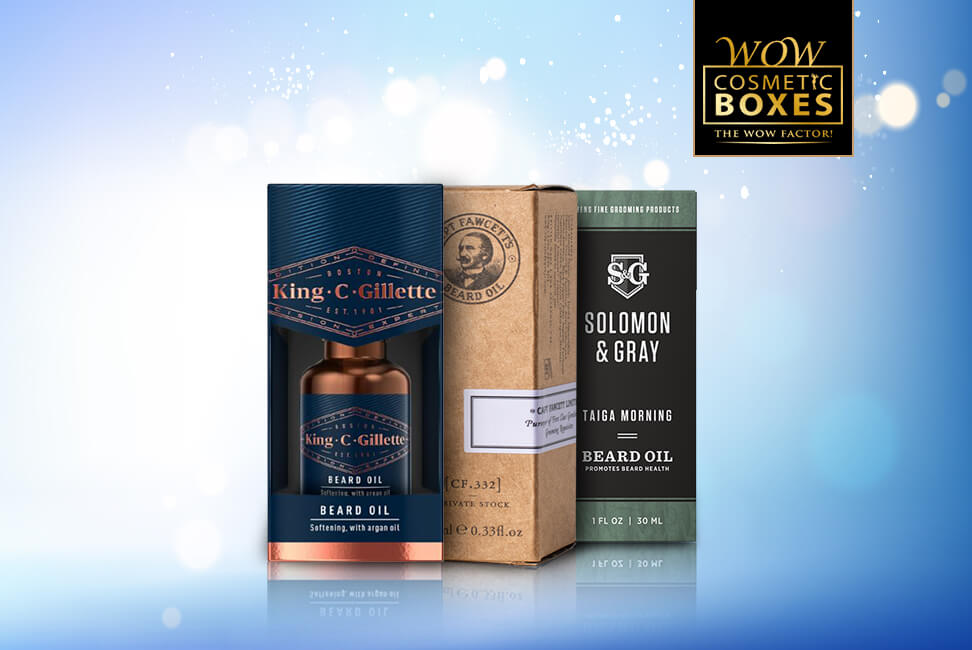 An Exceptional Experience with Beard Oil Boxes
The experience you provide to the customers' matters a lot for your business. One wrong move and everything can fall apart. The experience starts as soon as customers see your products on the shelves but doesn't end with the purchase. Unboxing is the main part of the whole experience. It can make or brand your brand image. First of all, work on the aesthetic appeal of the boxes. Use inserts to keep the product in place for a tidy look. Inserting something extra or special always works in your favor. A simple hand-written note or a discount coupon is the simplest way to encourage repeat purchases.
These current trends give you an idea of where the cosmetic industry is going and what is the customer's ever-changing demands. Custom Beard Oil Boxes provide you a great opportunity to build a strong brand presence in no time. Don't afraid to experiment and take a risk. The best way to learn is from your mistakes.