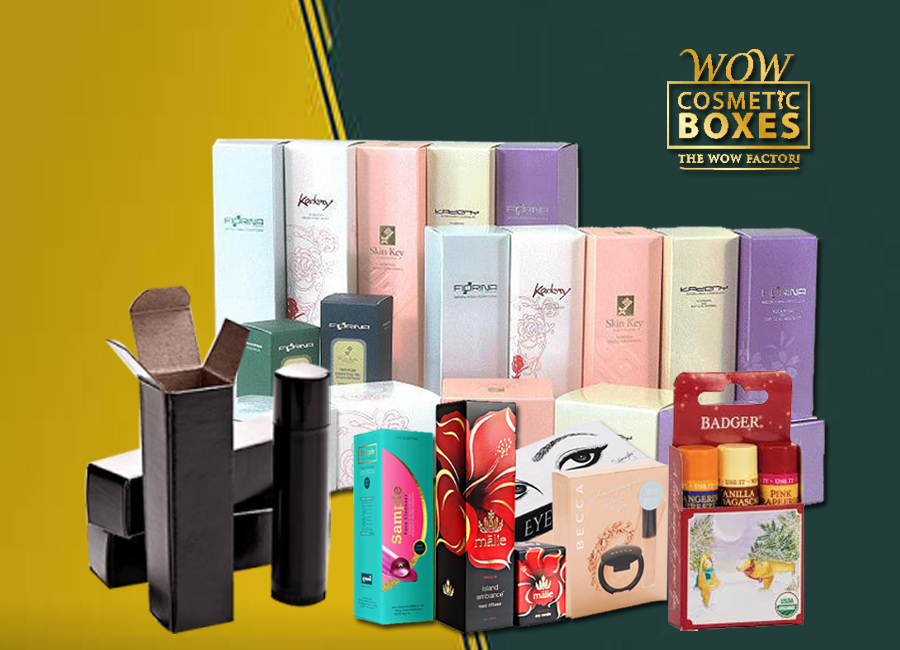 I know, you know, we all know that customized packaging and boxes are perhaps the most ideal way to not only attract a large number of customers but also boost sales. But then again, it's not as easy as you may think. You need to have some 'wow' factor in your printed cosmetic boxes if you wish to be a success.
To ease things a bit for you, we have lined up some effective methods that will help you in increase the number of your sales as well as attract a large chunk of customers those that will become your loyal.
Selecting a High Valued Packaging Material
You need to know the importance of using high quality packaging material, just as you have realized the worth of encasing your products and how they add value to them. Therefore, it's always wise that when you are choosing a packaging material for your Custom printed Cosmetic Boxes Wholesale, you select the highest quality one.
You know that you need to keep the products safe and in good shape. Well, good quality packaging material can surely help you do that. But at the same time, the quality of the packaging sends out a clear message that whatever is inside will be even better. Because anything that is not above the standards will only make people think that the inside product has not been manufactured with care and quality. They don't want to end up with something that is scrappy or of poor quality.
Anyway, coming back to the safety point. It should be your top priority and concern that you use top notch standard packaging material for your products.
It is never a wise choice that only because you wish to save a few bucks, you compromise on the quality of the material. That will only go against you. When a product is broken or damaged, no customer will want to buy from you ever again. Also, a damaged product is always returned. This will also cost you in the end. So what would you like, a reliable packaging material that is there to keep the items safe for long or something so unreliable that will simply make the pay more in the end than you tried to save.
Use Your Creative Side
One another important thing that you need to consider is the creative factor. Your packaging has got to have a hint of creativity, innovation and uniqueness if you wish for your products to be easily differentiated from those of your competition. When your packaging has an element of innovation and creativity, immediately everyone will be drawn to your product and will wish to buy it. Well, not all but a large number of it.
You need to try out unique and attractive colors, designs, cuts, shapes and sizes for your packaging to appeal and attract customers.
Get a unique and appropriate fancy finish that will give your packaging the appeal it needs. Throw in different textures and patterns that are in accordance to your product's demands. This will allow for even a bigger appeal.
Selecting Colors That Are Appropriate
Colors can play with the minds of people. They can lift the mood, create a sense of excitement, intrigue feelings and emotions. There's just a lot that colors have the ability to do. It's best that you choose colors that are the best representation of your brand and product. Also, it should be such tones that help you in attracting a large number of customers quite easily.
You can play with the minds and emotions of your customers. Which is why color psychology has a huge role to play here. Choosing colors that grab the attention will do. Ideally, when you choose bright and vibrant tones, it adds a certain appeal to the packaging making it more attractive than all the others placed on the shelves. But in certain cases, it's the dull colors that do the trick for you. It's all about doing things the right way. The design and packaging and colors all need to blend together perfectly.
Shape and Size Needs To Be Appropriate
The customization part is also very viable in this regard therefore you have to be sure it's the best you can do. When you try to place a small item in a standard sized box, that's never a good idea. Which is why customization is the right move.
It's best that you see to it your packaging size and shape is as the product itself. For small products, a similar sized packaging and for the bigger ones something large and durable. However, if you plan to give some detailed descriptions, a slightly bigger box is preferred where you can easily put all the content. But don't go with a too large one. It's all a matter of giving all the right content and appropriate enough for the customers to get a good idea about the product.
In most of the cases where the products involve something edible and you need to put down all the nutritional values, that's where this type of packaging kicks in.
While adding these features to your lip balm boxes, you are ensuring that your beauty products are at the top of their game when it comes to packaging. There packaging is the one that is going to make all the sales. Which is why this much focus needs to be placed and is the most appropriate. If you can think of any other viable factor that you think will work, add in that too. But whatever you do, you need to be sure it will do only favors to your brand and product.