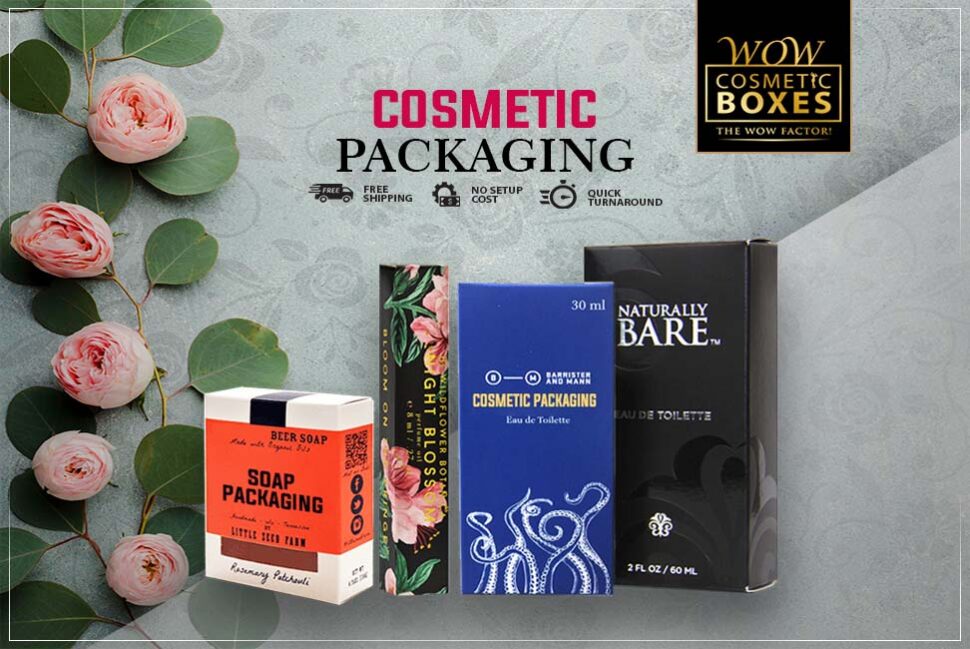 When it comes to cosmetic brands, there is a lot of competition. Every brand launches new products every month, and with so many products in the market, it is hard for the brand to catch customers' eyes. But there is a solution to every problem, and the solution to get customers' attention is custom Cosmetic Packaging. Like every other product in the industry, cosmetics also need an ultimate solution to stand out. Custom boxes are perfect for packing delicate cosmetic items. A customized solution showcases the product and also increases the appeal, which can help to boost sales. Not only appeal but there are many other ways to make a profit with custom cosmetic containers. You will draw more customers, sell more products, and increase your revenues.
How to Win Customers' Loyalty with Custom Cosmetic Packaging?
Customers have the power to make or break your name in the industry. So, it is essential to meet their needs with a solution designed according to them. When it comes to cosmetic boxes, there are no rules to follow for targeting the ideal customers. The best way is to do your research and find your targeted audience with surveys or feedback. But it is a fact that you can't make everyone happy, but you need to do your best. The first step is to find out who are your potential customers. A professional will analyze the customer base, conduct the market search, create personas, and consider the competition. Once you have identified the ideal customers, it is simple to target them.
Target Your Ideal Customers and Dare to Be Different
Every brand must know who its ideal customers are. So you can have custom cosmetic boxes according to your audience to target them. There are different types of cosmetics available in the market. If you are designing for customers with specific needs, your packaging should speak to the shopper about how the product will help them. Your solution should communicate directly to customers. If you are designing like others, nobody will notice you on the shelves. It is essential to design solutions relevant to the cosmetic industry, but you don't have to copy others. All products on shelves compete to get customers' attention. The effectively designed solution can help you win over the competition only if you are different from others. Little difference and creativity will help you to get noticed. It can make your customers choose you over other solutions.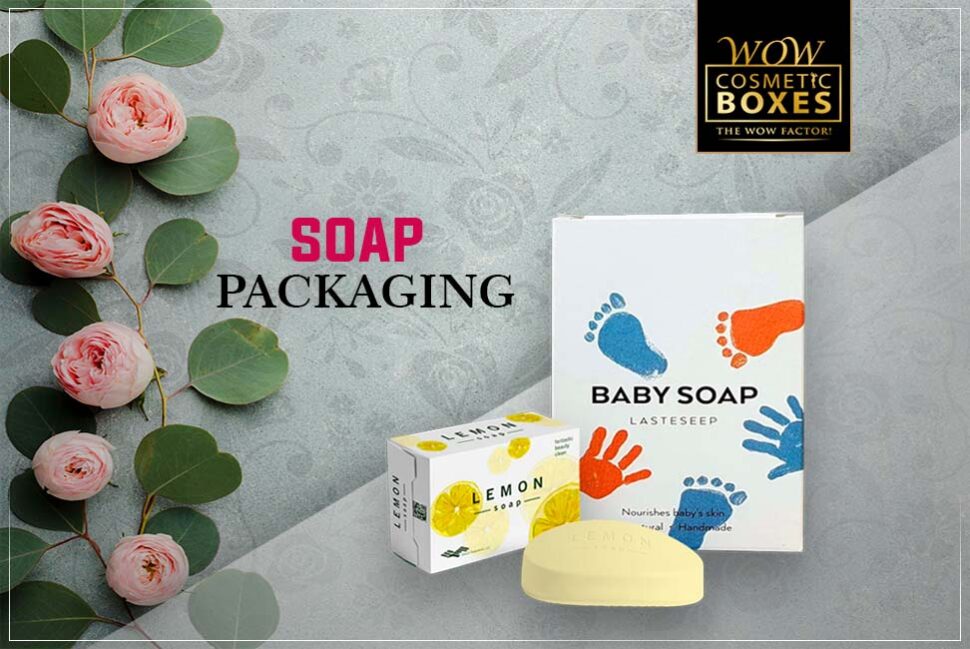 Trigger Customer's Emotions with Custom Soap Packaging
An appealing Soap Packaging will be pleasing to the eyes, but it needs to be functional. You need to connect with customers emotionally. You have to design an appealing as well as an effective solution. Use colors, images, and symbols to attract customers and deliver your brand message in the right way. A brand's tagline or a provoking call-to-action also helps to evoke customers' emotions. Make your cosmetic boxes meaningful to make customers relate to them. One thing to remember is less is always more. Having a minimal design can work to your advantage. The clutter-free design will also allow you to stand out from the crowd. You only have a few seconds to catch the customer's attention. Avoid choosing a busy or complex design if you want to convey your message. Use a simple yet effective packaging solution to show your product and boost sales.
Always Make Smart Choices for Your Custom Boxes
A good design will draw customers and make your product sell in no time. But it will be of no use if it fails to protect the inside content. Be sure to choose the finest quality material for your cosmetic containers, which does not only protect them but also have high visual appeal. It will enhance the quality of the inside item. Cardboard and corrugated are some of the ideal options. These materials also take print and customization well. No matter what your product is, you also need to understand the psychology of colors in packaging. Different colors trigger customers' emotions in a different ways. For your lotion boxes, don't include colors that induce the feeling of immensity. You can use simple and natural colors for your packaging to evoke the right feelings. Light colors are for simplicity, innocence, and purity. Moreover, the fonts should be readable and not too complex. Choose the graphics or images which define your product in the best possible way.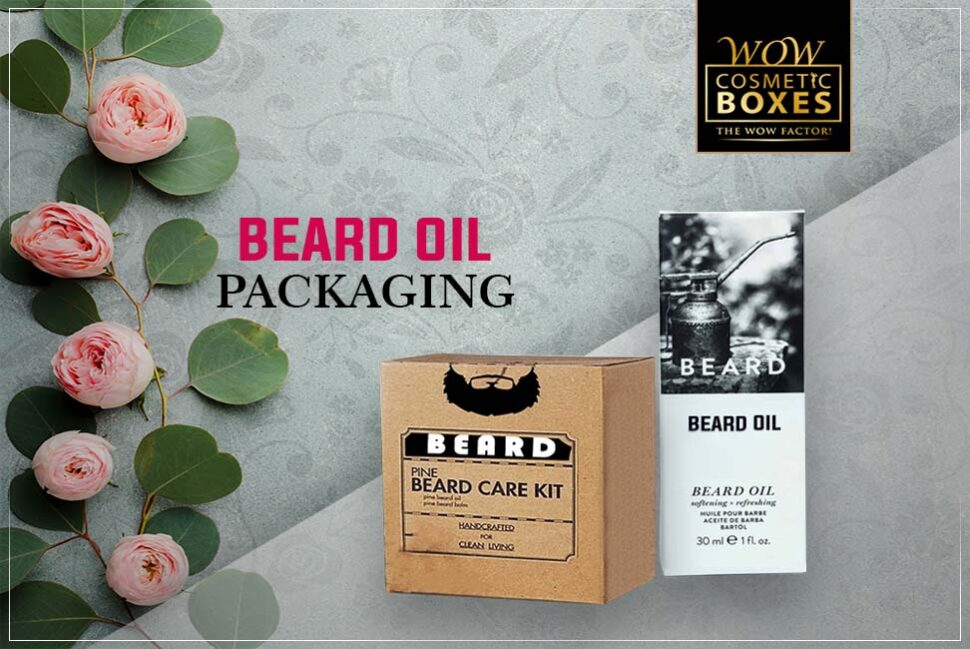 Define Your Product with Custom Beard Oil Packaging
When it comes to providing correct information to customers, you should take a hierarchical approach. You should highlight the one main selling point on the boxes. The remaining information comes after the main point and should be at the back of the box. How the cosmetic can effectively heal the skin, How it can benefit the consumers, How does it need to be used? Your box should be able to answer all these questions. Take a minute and recall your last trip to the store. There are hundreds of products on shelves, but can you remember any of them instantly? If not, it means the packaging is not efficient enough to define the product well. Design your custom Beard Oil Packaging efficiently, so customers can know what the product is all about by looking at the design.
Makes Your Boxes Reusable and Try to Be Green
If you want to increase your sales with custom boxes, design them to be reusable. A reusable solution always helps in higher brand recall and keeps your brand fresh in the customer's mind. Try to use a material that is fully recyclable and reusable. It will also affect customer post-purchase behavior and will also make them come for you again. In recent years, customers have made it clear that they only prefer products that come in Eco-friendly containers. Customers will also appreciate your effort in protecting the earth and choose your brand over others. They will also feel that buying your product will make a difference in the environment. Use Eco-friendly material for your cosmetic boxes and make it clear to customers that you are green.