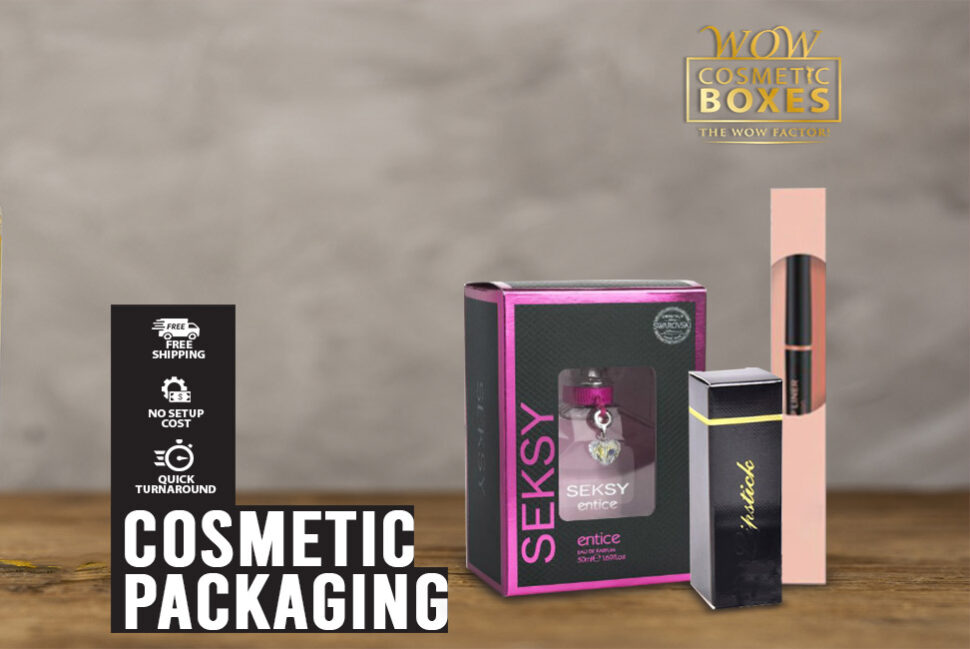 Cosmetic and makeup products play an important part, mainly in the life of a woman. One cannot deny how putting a simple lipstick can transform the look. Whether she is a working woman or a housewife, using makeup is an essential part of looking good. While buying cosmetic products, customers prefer quality over anything because it is a matter of our skin. Cosmetic Packaging plays a huge role in determining product quality. It is the product packaging that differentiates between a local and branded product. So, brands need to invest their time and effort in designing the best packaging box for their products.
Apart from choosing the high-quality box or picking the right colors, another effective way to make your packaging unique is the use of custom printing. Custom printed boxes have a higher chance of visibility and are an efficient way to increase your customer circle. From effective marketing to brand recognition, custom printed cosmetic boxes offer a lot of benefits. Here are some of the perks of using a printed cosmetic box for your business.
A free marketing channel
Advertising your brand through traditional marketing channels can be highly expensive, and not every cosmetic brand can afford it. So, how it is possible to make people aware of your brand and new makeup products? Product packaging is the right answer. Custom printing your boxes with logo and other brand elements can help to spread your message to the wider audience. It is a free marketing channel that every brand can afford, you just need to have an effective design for your cosmetic boxes.
Help you to stand out
Every brand wants to stand out in the crowd because it is the best way to draw customers towards your product. Placing your logo on the packaging is an ideal way to set your product apart. Yet there is a lot more to consider for a unique solution. Choose simple colors, unique patterns, eye-catching images, and bold typography. All the elements work together to make your cosmetic items pop on the shelf. The print and quality of eyelash packaging wholesale should be great to draw customers.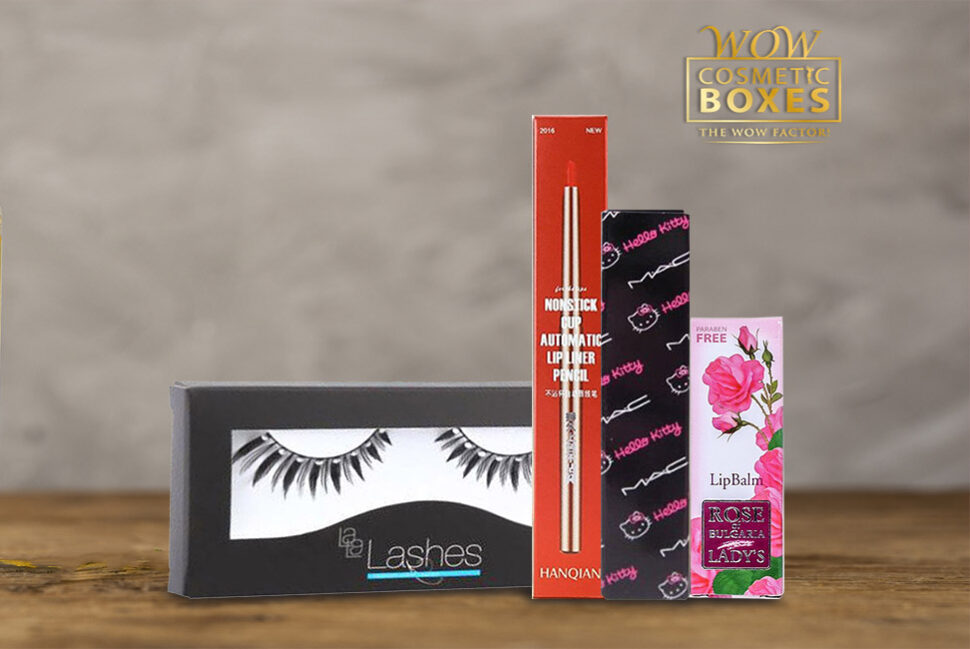 Provides instant brand recognition
Once you have successfully drawn customers towards your product, the next step is to make them recognize your brand instantly whenever they see your products on the store's shelves. Placing your logo on the front of the cosmetic box will help customers to remember and identify your brand. Being recognizable will help in the highest brand recall and retention. In research, it has proved that customers can easily recall the brand with an effective packaging design for the two years. Printing your boxes with all the brand information is the key to instant recognition.
Works as your brand ambassador
Custom printed boxes can help you to spread your message just like the brand ambassador. You should not miss this branding opportunity to promote your product without saying a single word. Use your cosmetic boxes to communicate with customers, and to convince them to choose you over other makeup brands. Print all the benefits which your product offer, how to apply the specific item, and what precautions you need to take. It is the job of a brand ambassador, but packaging can be an effective way to do it.
Provide you the right exposure
When you see advertisements on billboards while driving or on the television, how long does it stay in your memory? These are an effective way to market your product, but these don't last for long. When customers have a box in their hand with your brand message, it can leave a lasting impression on them and results in customer retention. If you have your logo printed on the packaging, customers will see it whenever they will use the product. A printed packaging solution can help you to reach a wider audience, and help you to get the needed brand exposure.
Increase customer loyalty towards the brand
Building your brand is essential to retail customers and to win their loyalty. So, it is important to get your name printed on the cosmetic boxes. But it is also important to take care of the quality. Not only the print quality matters, but the quality of the box also has a key role in the best printing result. Apart from printing your brand details, re-order information is also important. You can print your number, website link, and social media handles. It will be easy for customers to contact you for repeat purchases.
Provide ease to retailer
There are several cosmetic products present in the retail store from different brands. Brands need to keep the product details from the specific brand. If you use printed cosmetic packaging wholesale with relevant product info, it will be easy for retailers to stock the products at the right place. Store owners try to sell the product sooner, which is reaching its expiry date sooner. Nowadays, customers notice the small details about the product and want all information about the desired cosmetic item.
Whether it is Eyelash Packaging or lipstick packaging, custom printing can make a big difference in product sales. If you are new to customized printing, it is best to test a short run first. If you are good with the results, you can order more. Many packaging companies offer affordable printing services.