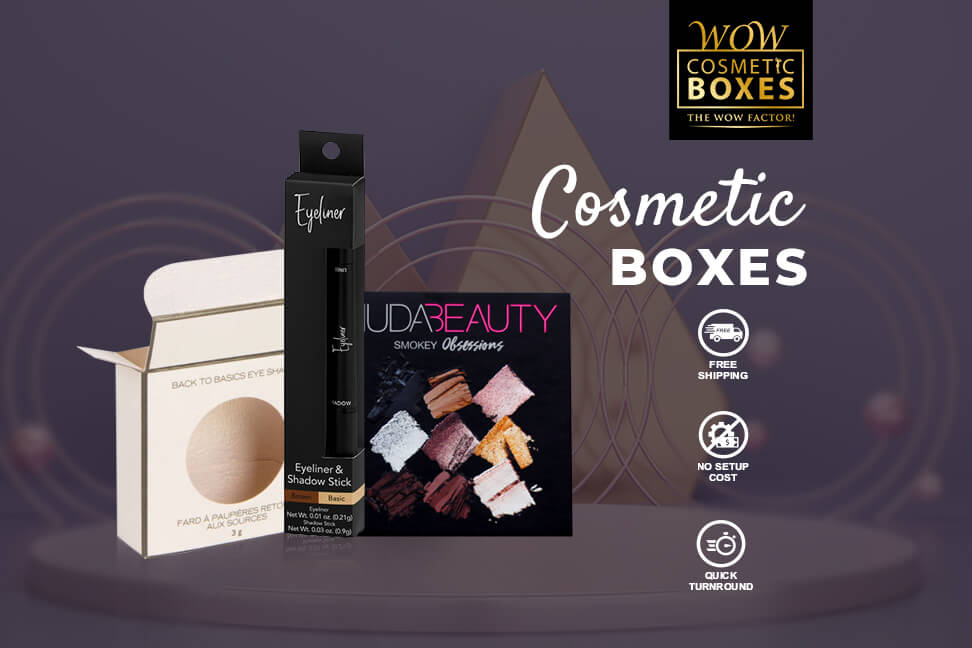 In today's market, it is essential for companies to understand their customers' needs in order to create a product or service that will be successful and profitable. When it comes to the cosmetics industry, customer needs are even more important. Knowing what customers want out of their cosmetic products and services is integral in creating the perfect cosmetics box that will captivate not only their current customers, but also potential ones.
As such, understanding customer needs when it comes to cosmetics is an important topic of discussion. This article aims to discuss how businesses can better understand the needs of their cosmetic customers in order to create the perfect cosmetic box. We will look at how businesses can use customer feedback and surveys as well as market research to gain a deeper understanding of what their customers need and want from a cosmetic box.
By taking the time to understand customer needs, businesses can develop products that are tailored specifically for their target demographic. This article will provide insight into how businesses can create the perfect cosmetics box by understanding exactly what their customers need and want from their products.
Benefits Of Custom Cosmetic Boxes
Custom cosmetic boxes can provide a range of benefits to a business. By creating custom boxes, brands are able to draw attention to their products and create a memorable experience for shoppers.
Customized packaging also offers product protection. It ensures that cosmetics arrive safely at their destination without becoming damaged during shipping and handling. This helps prevent returns due to broken or faulty products, which can result in increased customer satisfaction and loyalty. The use of custom boxes also allows for more precise labeling, which helps customers quickly identify what is inside each box and determine if it suits their needs.
The impact of custom cosmetic boxes can be significant for any business looking to increase its visibility, protect its products, and improve overall customer satisfaction. They offer an easy way to customize your product packaging while providing practical benefits that can help your business stand out in the crowd.
Types Of Cosmetic Packaging
When it comes to creating the perfect cosmetic box, there are a variety of packaging options available. From personalized boxes to luxury containers, there's something for every customer need. Let's take a closer look at some of the most popular types of cosmetic packaging.
Cosmetic containers are designed to safely store and transport cosmetics from one place to another. They come in a variety of shapes and sizes, making them easy to customize for any product. Many companies also offer specialty containers that can be customized with logos, colors, and graphics for an even more personal touch.
Customized packaging is often used by high-end brands looking to create a luxurious feel for their products. Luxury boxes can be made out of various materials such as velvet or silk and feature intricate designs that add an extra layer of sophistication. These types of boxes also provide extra protection for cosmetics by shielding them from dust and dirt during transportation.
No matter what kind of cosmetic box you choose, understanding your customers' needs is key to creating a memorable experience they won't forget. With the right packaging solutions in place, you'll be able to provide customers with an unforgettable experience that meets their individual needs while helping your business stand out from the competition.
Understanding Consumer Preferences
It's important to understand consumer preferences when designing the perfect cosmetic box. By getting to know your target audience and their buying habits, you can create a product packaging experience that will meet their needs. To do this, consider asking customers questions about their favorite products, how they use them, and what type of packaging they prefer. This information can help you create a custom box design that resonates with your customers and stands out from the competition.
In addition to understanding consumer preferences, it's also important to think about the convenience factor when creating a cosmetic box. For example, consider including additional components like brushes or applicators so your customers don't have to search for them separately. Including these items not only adds value to your product but also makes it easier for customers to get ready quickly without having to hunt around for necessary supplies.
By focusing on customer preferences and convenience factors, you can create an unforgettable product packaging experience that not only meets customer needs but also helps your business stand out from the competition.
Customizing The Design And Appearance Of Cosmetic Boxes
Once you've gathered an understanding of consumer needs and preferences, the next step is customizing the design and appearance of cosmetic boxes. To make your product stand out from the competition, it's important to consider factors such as shape, size, color, iconography, and materials when designing the box itself.
When it comes to creating a memorable cosmetic box design, think about how you can use vibrant colors or unique shapes to draw in customers' attention. Additionally, you may want to incorporate iconography that reflects your brand identity or a theme related to the product inside. For example, if your product includes an eyeshadow palette, consider designing a box with symbols or patterns that represent beauty. This can help create an aesthetic that resonates with customers and makes them feel more connected to your brand.
Using quality materials is also essential for creating a luxurious packaging experience. Consider investing in high-end materials like velvet or embossed paper that give the box texture and depth while still protecting the contents inside. By combining elements like color, shape, iconography, and material into one cohesive package design, you can create a truly unforgettable cosmetic box experience for customers.
Selecting Appropriate Materials For Production
Once you have a design in place, it's important to select the right materials for production. The materials chosen should provide the necessary protection for your product and must be durable enough to last through shipping and handling. Additionally, with sustainability becoming an increasingly important factor in purchasing decisions, it's essential to choose sustainable packaging that minimizes environmental impact.
Biodegradable materials are a great choice for creating eco-friendly cosmetic boxes. These materials can break down over time without leaving any toxic residue behind and help reduce plastic waste. Recyclable materials like cardboard or paperboard are also a good option as they can be reused after the product has been used up. When possible, try to avoid single-use plastics or other materials that are difficult to recycle or reuse.
By selecting appropriate materials for production, you can ensure your products are well protected while also reducing your company's environmental footprint. Sustainable packaging is essential for creating a positive impression with customers and shaping the future of cosmetic box design.
Quality Control And Testing Procedures
Before any cosmetic box can be released to the public, it must undergo rigorous quality control and testing procedures. Quality assurance and product testing are essential for ensuring that your products meet all safety standards and customer expectations. Establishing a set of product testing procedures is key for guaranteeing the quality of your products and avoiding any potential issues.
When developing a cosmetic box, it's important to adhere to the appropriate industry standards and regulations. These guidelines provide a baseline for measuring product performance and helping ensure customer satisfaction. Once your product has been designed, you'll need to conduct multiple tests to make sure it meets these requirements. This process should include physical tests such as drop or waterproof tests, as well as chemical tests such as preservative or colorfastness tests. By implementing comprehensive cosmetic testing standards, you can guarantee that your products are safe for use and effective in meeting customer needs.
Ultimately, quality control is one of the most critical components of creating a successful cosmetic box design. Following proper testing procedures helps ensure that products perform up to their intended specifications, while also providing customers with peace of mind when purchasing them. Through careful attention to detail during the production process, you can create an exceptional customer experience with every purchase.
Eco-Friendly Options For Packaging
As customers become increasingly aware of their environmental impact, they are looking for more eco-friendly options when it comes to cosmetic packaging. Sustainable materials such as recycled paper and plastic can reduce the environmental footprint of your products and create a powerful positive impression on customers. By incorporating these materials into your production process, you can demonstrate your commitment to green cosmetics and offer customers an option that aligns with their values.
When designing a cosmetic box, you should consider using sustainable packaging solutions such as biodegradable plastics or compostable cartons. These materials are designed to break down over time without leaving behind any detrimental effects on the environment. Additionally, you may want to look into using recyclable containers or opting for refillable products in order to further reduce waste. Taking steps like these can help ensure that your company is making efforts towards sustainability and creating an ethical product.
Creating eco-friendly packaging is essential for meeting customer needs while also protecting the environment. Investing in sustainable materials will not only benefit your business but also help preserve the planet for future generations. By offering green cosmetics, you can demonstrate a commitment to sustainability and provide customers with an ethical shopping experience.
Considerations For Shipping And Handling
Shipping and handling are important considerations when designing the perfect cosmetic box. Understanding customer needs in regard to shipping requirements and packaging needs can help ensure that your products reach their destination safely and securely.
When putting together a package for shipping, you should consider any special handling considerations that may be necessary. For instance, if your products contain liquids or other fragile items, you may need to use extra cushioning or protective materials in order to prevent damage during transit. Additionally, it is important to take into account any regulations regarding shipping hazardous materials so that you can ensure your packages meet all safety requirements.
The key is to create a package that meets both customer expectations as well as compliance standards. By taking these factors into consideration when creating a cosmetic box, you can create a product that not only looks great but also arrives safely at its destination. With careful attention to detail and an understanding of customer needs, you can deliver an exceptional shopping experience.
Cost Evaluations For Bulk Orders
Once you have determined the necessary shipping and handling considerations for your cosmetic box, it is important to evaluate the cost of bulk orders. In particular, if you plan to offer discounts for larger purchases, you'll need to factor in the packaging materials that will be required for multiple items. Not only do you want to ensure that your products arrive safely and securely, but you also want to make sure that your customers are saving money.
When ordering packaging supplies in bulk, there are several factors to consider. For example, you may decide to purchase pre-made boxes or bags that come in standard sizes or opt for custom printing with your company logo. Additionally, depending on the type of product being shipped, you may need additional cushioning such as bubble wrap or packing peanuts. Taking all of these costs into account can help you create a package that meets both customer expectations and budget requirements.
It is essential to take time to review the cost of shipping materials when creating a cosmetic box. By understanding customer needs and evaluating the costs associated with bulk orders, businesses can ensure they are offering high quality products at an affordable price. With careful attention to detail and a thorough evaluation process, businesses can create a successful packaging solution for their customers.
Branding Strategies For Printed Cosmetic Packaging
The use of customized printing on cosmetic packaging is an effective way for businesses to create a unique brand identity. By leveraging the power of symbolism, companies can create a recognizable logo or design that reflects their values and resonates with customers. From bold colors to intricate patterns, custom printing provides a memorable visual element that stands out from the competition.
Additionally, custom printing allows businesses to incorporate additional branding strategies into their cosmetic packaging. For example, they may choose to include messaging about their product benefits or lifestyle images that showcase how the product fits into a customer's daily routine. With these creative tactics, companies can ensure that customers recognize and remember their products when shopping online or in stores.
By taking advantage of custom printing options, businesses can make sure their cosmetic packaging stands out from the crowd and speaks to customers on an emotional level. With careful consideration given to color schemes, logos, and design elements, companies can create an attractive and distinctive package that reinforces their brand identity and gives them an edge over competitors.
Marketing Strategies To Promote Your Products
Once you have designed and printed the perfect cosmetic packaging for your products, it is time to start marketing them. Promotional cosmetic boxes are a great way to attract customers and increase recognition of your brand. Using a variety of product promotion strategies, such as influencer marketing, social media campaigns, and special offers, can help you get the word out about your products.
It is also important to consider how you will package the promotional items that accompany the cosmetic packaging. By using unique materials, such as eco-friendly or recyclable packing materials, you can help create a positive impression of your brand among customers. You can also include promotional items within the box itself, such as samples of your products or coupons for future purchases. These additional elements will help reinforce your brand and encourage customers to purchase again in the future.
By taking advantage of creative marketing strategies, businesses can ensure that their cosmetic packaging makes an impact on potential customers and stands out from competitors. With thoughtful consideration given to both design elements and product promotion techniques, companies can make sure their products are seen by the right people and remembered long after they leave the store.
Flexibility In Design Possibilities
Creating the perfect cosmetic box requires an understanding of design flexibility and customization options. With a variety of materials to choose from, businesses can create boxes tailored to their needs and aesthetic goals. Cardboard boxes are ideal for companies that want to display their logos prominently, while plastic packaging allows for greater durability and protection of the product. Companies can also opt to use printed or embossed designs on their boxes for extra flair.
For those who want to go beyond the traditional rectangular box shape, creative designs are possible too. There are many options available such as pyramid shapes, hexagonal shapes, or even unique origami-style folds. By leveraging these design possibilities, companies can further differentiate their products from competitors and make them stand out on store shelves.
In addition to customizing the physical appearance of a box, businesses can also incorporate additional elements into their design. For example, including special inserts like product leaflets or promotional material within the box itself is an effective way to engage customers and provide additional value with each purchase. Businesses can also include other items such as magnets or stickers in order to leave a lasting impression on customers after they leave the store. With these design possibilities in mind, companies can create a memorable cosmetic packaging experience that will keep customers coming back for more.
Advantages Of Using A Professional Printer
From custom shapes and inserts to printed designs, professional printing services offer a wealth of advantages when it comes to creating the perfect cosmetic box. By leveraging the expertise of a professional printer, businesses can ensure that their boxes are of the highest quality and perfectly tailored to their needs. Professional printing can also provide an array of colors and finishes for companies looking to make a bold statement with their packaging.
One of the primary advantages of using a professional printer is the ability to create custom prints for each box. With this option, businesses can create logos or artwork that will be unique to their product, helping it stand out from other offerings in the market. Professional printers also have specialized equipment that allows them to print intricate details and patterns with precision. This ensures that customers receive a high-quality product every time they purchase one of these boxes.
Furthermore, professional printing services offer faster turnaround times than traditional methods. This means that companies can get their products onto store shelves faster, allowing them to take advantage of any sudden changes in demand or trends in the market. With so many advantages available through professional printing services, businesses can rest assured knowing they are getting the best quality while saving time and money on production costs.
Tips To Enhance Customer Experience
Creating the perfect cosmetic box begins with understanding customer needs. Companies should strive to create boxes that not only look great, but also provide a positive customer experience. There are several ways to enhance customer satisfaction and ensure that customers remain loyal to a brand.
First, businesses should solicit consumer feedback on their products and packaging. This can be done through surveys, focus groups, and other methods. Not only does this help companies better understand how their products are being received, but it also helps them determine what features or designs customers may be looking for in the future. In addition to gathering feedback from customers directly, businesses should also research trends in the market. By staying on top of changes in demand, they can make sure their boxes remain relevant and attractive to buyers over time.
Furthermore, businesses should consider offering incentives or discounts to reward customers for providing feedback or purchasing products in bulk. These tactics can not only help increase customer loyalty but also give companies valuable insights into what features customers find most appealing when shopping for cosmetics. Offering these types of incentives can be an effective way to ensure that customers have a positive experience every time they purchase one of these boxes.
Latest Trends In Cosmetic Packaging
In addition to understanding customer needs, companies should also stay abreast of the latest trends in cosmetic packaging. Not only will this help them create attractive boxes that appeal to customers, but it can also improve their overall brand image. Here are some of the most popular trends in cosmetic boxes and packaging design.
One trend that is quickly gaining momentum is eco-friendly packaging. Consumers are becoming increasingly aware of environmental issues, and they expect businesses to do their part to reduce waste and promote sustainability. Companies should focus on using materials that are recyclable or biodegradable for their cosmetic boxes, as well as utilizing strategic design elements that make them easier to recycle or reuse. This type of green packaging can be a great way for businesses to demonstrate their commitment to environmental values while still creating a visually appealing product package.
Another popular trend is the use of unique shapes and designs for cosmetic boxes. Companies should strive to create eye-catching packages that stand out from the competition. This could include incorporating interesting geometric shapes into the box's design or using bold colors or patterns on the exterior. These types of creative touches can help draw attention to a product and make it more memorable for customers. Ultimately, companies should aim to create packages that reflect their brand identity while providing an enjoyable experience for consumers.
Conclusion.
Cosmetic packaging is a great way to elevate the customer experience. By understanding consumer preferences and customizing design, you can create the perfect cosmetic box that will wow your customers. Flexibility in design possibilities allows for creativity and innovation, while professional printing services ensure high-quality results. With the latest trends in cosmetic packaging, you can keep up with the competition and provide customers with an attractive and memorable experience.
Creativity and innovation are essential when it comes to crafting the perfect cosmetic box. By taking time to understand customer needs, you can unlock a world of possibility that will make their shopping experience unique and enjoyable. Think outside the box and embrace all of the flexibility modern packaging has to offer – your customers will thank you for it!
At the end of the day, delivering exceptional customer service should be your top priority when creating a custom cosmetic box. Put yourself in their shoes and ask yourself what would make them smile – that's how you'll create something truly special that stands out from the crowd. With thoughtful consideration of customer needs, you can craft a winning package that will leave them wanting more!