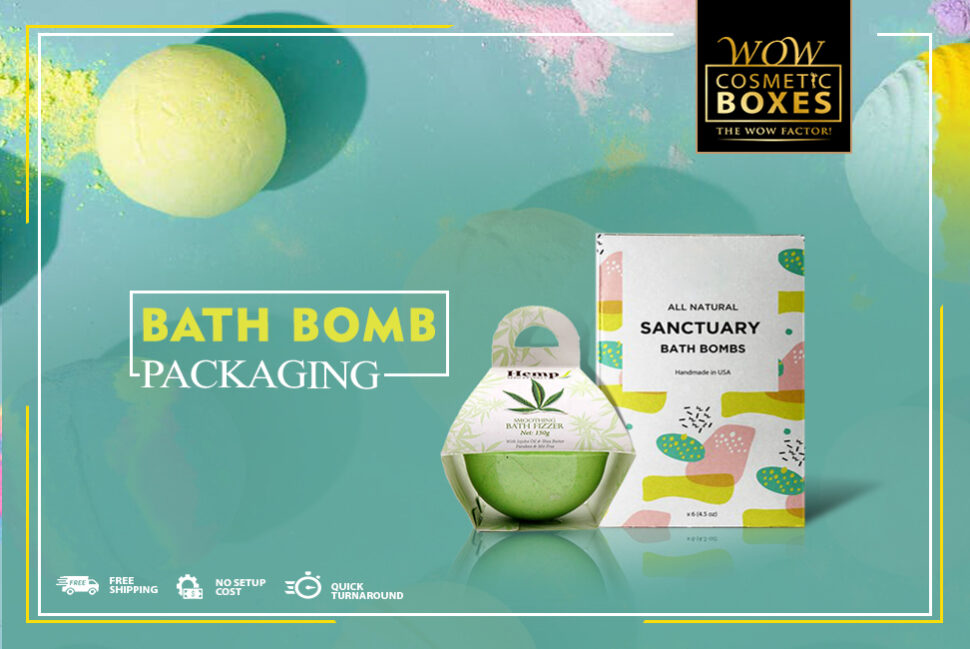 Customers are an essential part of any business. You will not see any sales without a loyal customer base. If you don't care what your targeted audience thinks, you can never be successful, especially in a saturated industry. When it comes to selling your product in the retail and e-commerce market, custom packaging is the ultimate solution to make customers happy. No matter in which industry you are working or what product services you sell, understanding your audience can help to develop branding and marketing strategy. Many manufacturers often pay little to no attention to the product presentation. Many studies have proved that the packaging is as crucial as the inside content. It serves as a marketing tool that helps to communicate the brand message.
What are essential features for customers in bath bomb packaging?
Custom boxes serve a lot of purposes for a business. Its purpose is to protect the enclosed further, but you can extend it further. A simple box can be a fundamental part of your marketing strategy. It can also help to interact with customers directly. When done rightly, it can leave a memorable impression on the users. The bath bomb market is a pretty saturated place, and the only thing you need to be successful is a strong customer base. Considering the targeted audience and meeting their expectation can take you places. If you are thinking about how to influence customers with Bath Bomb Packaging.
Here are some of the features which they prefer:
Ensuring the product protection
Why custom boxes are essential to package your products? The first and foremost reason is protection. A durable solution always keeps the inside content from damage, spoilage, and any loss. The level of protection depends on the inside content delicacy. If the item needs extra protection, you can add more layers to ensure safety. For bath bombs, the best way is to use bubble wrap or shrink-wrap as protective layers. Using a cardboard insert is also an ideal way to keep the item in one place. Always ensure that customers receive the best version of your product.
Considering the user convenience
Many businesses overlook the user convenience and ease while designing the packaging. It is a must-have feature of a good design. Consider how easily the product will be accessible to the customers and how they can use it without difficulty. Easy-to-use items have become a vital way to reach a wider audience. Choose a custom size box. It keeps the inside content safe during transportation and handling. The user can take out the item from the box without breaking an arm and leg. By considering user accessibility, you can get a competitive edge in the market.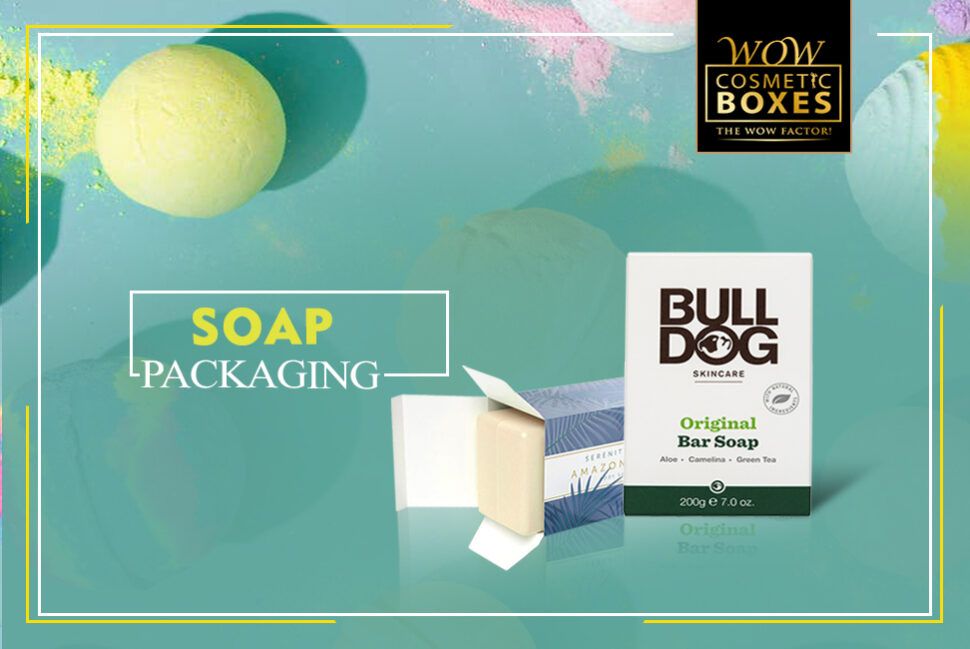 Proving all the information with Soap Packaging
One thing which customers notice right after picking the product from the shelves is the information. Every business wants that user must have a pleasant and smooth experience with your company. So it is essential to inform your customers how to get the most out of the item. Printed instructions on the boxes are a vital feature which you must do properly. From the item's name to benefits to its usage method, everything should be on the Soap Packaging. Depending on your industry, you may also need to add some specific labels.
Working on aesthetic appeal
Aesthetic appeal is one of the prominent features of a well-designed solution. Customers immediately judge an item based on its outer look. If the design is dull or complex, or loud, shoppers will prefer other options over you. You need to work on all the design elements to get the best solution. Choose colors that are pleasing to the eyes and evokes positive emotions. Pick fonts that are easy to read and not fancy. Don't forget to make your logo a prominent part of the display. Choose patterns or graphic elements which convey your brand message.
Communicating the brand message
Customers develop loyalty to the brands that try to provide a high-quality experience. Commitment is essential to be successful and make a mark. But to achieve this goal, it is vital to be consistent with the branding. Customers always look for brand elements in a package. If your bath bomb boxes are missing a logo or the company, you are missing an opportunity to convince customers. Loyal customers are ready to spend more on their favorite brands. Developing a reliable relationship with the customers always leads to more loyalty and long-term benefits to the company.
Designing a sustainable solution
One thing which has to influence the customer's buying behavior is sustainability. It has been in the trend for many past years, but people are started taking it seriously. Almost 80% of the customers have admitted that they always prefer products packaged in an Eco-friendly solution. They are even ready to pay more to the green brands. So, if you are missing this prominent feature in your custom boxes, it is time to switch. Start using Kraft boxes for a fully recyclable and reusable solution. Recycled cardboard is also getting popular as a cost-efficient solution.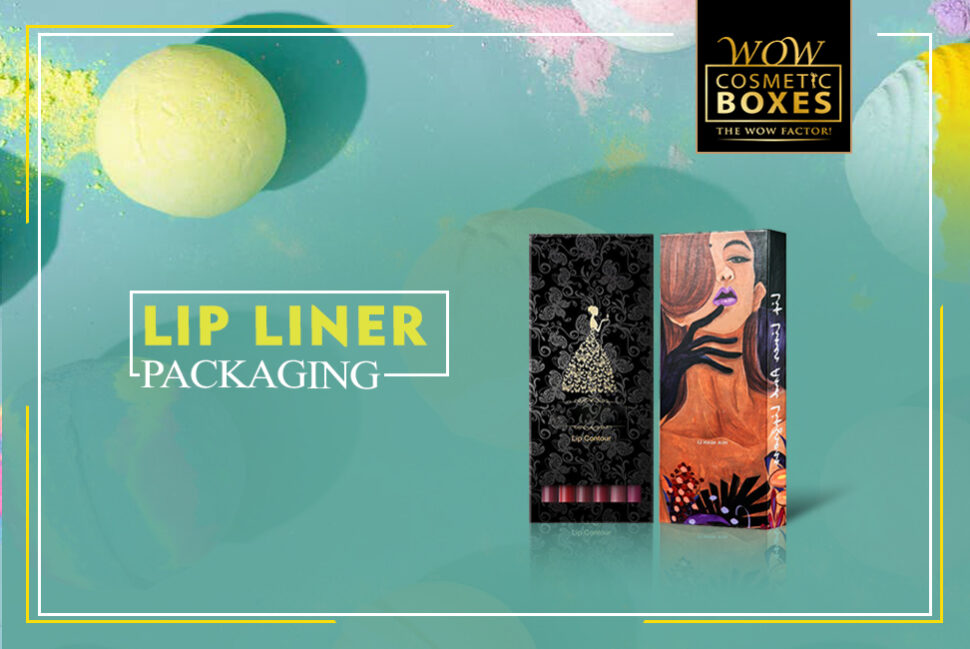 Having exceptional experience with Lip Liner Packaging
Customers always crave an exceptional experience from their favorite brands. They want more than just a product for their money. So, always invest in the experience. You never know when your unboxing video went viral, and you become the star of social media. Little efforts can go a long way in building a stronger relationship with loyal customers. All you have to do is to insert a small Thank You note in the boxes. Believe us or not, this little step can make someone's day. There are many other options available as well depending on your budget.
Custom Lip Liner Packaging is more than a way to deliver your products. It is the ultimate way to provide an exceptional experience to the customers. That's why it is essential to design effective and reliable solutions for your customers. Contact professionals to get a complete solution with all the above features.