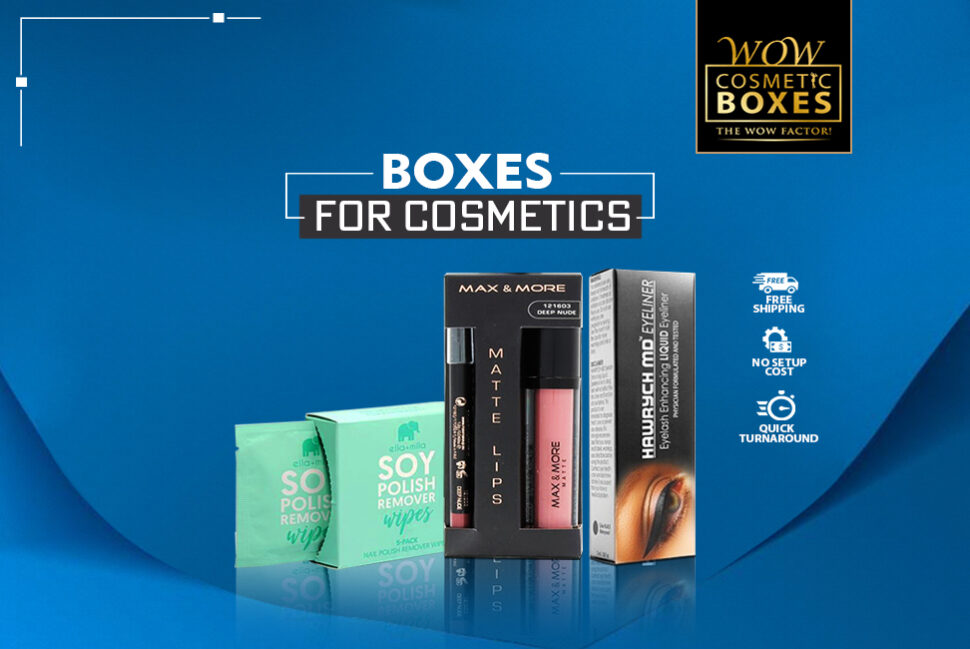 Gone are the ways when the only thing that counts is the inside of the box. When it comes to making a lasting impression on the customers, both inside and outside matters. So, it is essential to consider what type of packaging will suit your product. The right choice can increase the perceived value of the inside content and also helps in boosting the visual appeal. Custom boxes with an eye-catching design are a way to show your customers that you care about the look, feel, and presentation. Keep in mind that every item is different from the other and has its packing requirements. So before making the final decision, it is crucial to know your product.
What Are The Most Common Types Of Custom Boxes For Cosmetics?
When it comes to custom packaging, the options are unlimited. From the material to the printing, it can be overwhelming to make the best choice out of many possibilities. No matter what your product is, you can easily find custom containers that fit your needs perfectly. All the options have some common elements and some unique features. All the elements work together to enhance the overall brand image. Without any further ado, let's have a look at some of the most popular Boxes for Cosmetics. Each box provide an ideal solution to keep the inside content safe and deliver an ultimate branding experience to the customers.
Folding Cartons Are the Most Popular Ones
Are you looking for an ideal solution to pack your high-end and expensive cosmetic items? Look no more; folding cartons are solely there to pack the high-end items. It is one of the most common and used options available in the cosmetic industry. Folding cartons are also known as the customized product containers. You can mostly see these boxes in the stores, but these containers also offer ideal shipping. When it comes to structuring, they have tuck flaps on both sides to keep the inside item safe. Folding cartons are light in weight and offer complete protection.
Rigid Boxes Offer A More Durable and Sturdy Solution
One of the ways to make your brand look high-end and luxurious is to use rigid boxes. They are strong and offer a more durable solution as compared to other available options. You cannot collapse these containers like traditional packaging. You can customize them to add a touch to your branding. The material is strong and durable. The best thing about the rigid paper is its firmness and ability to ensure protection under all conditions. They are 4 to 5 times more secure than a traditional brown box. The only drawback is the high cost.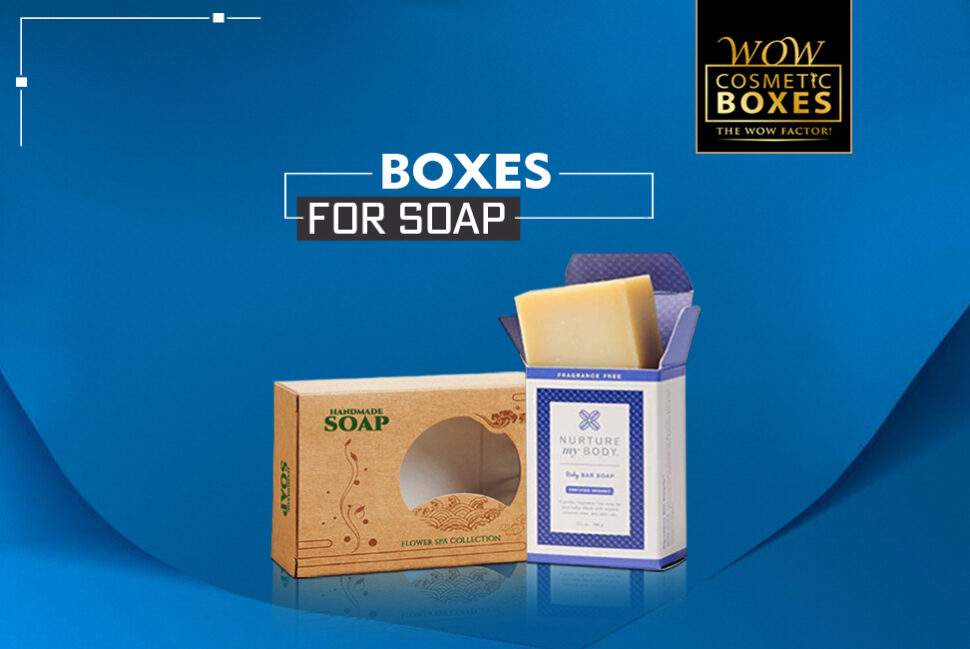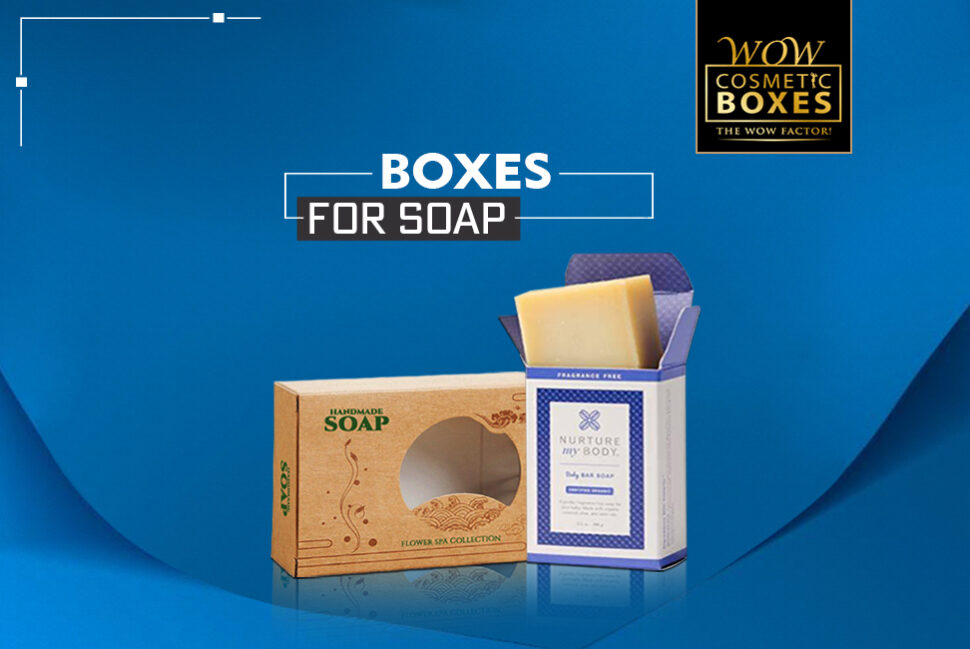 Custom Kraft Boxes for Soap Ensure the Sustainability
If you are looking for an Eco-friendly but affordable option, Kraft packaging is the ultimate option for you. It is fully recyclable and reusable while ensuring full sustainability. Kraft is an ideal option for brands that want to attract Eco-conscious customers. You can find a great variety of different Kraft containers to meet your needs. You can customize the Kraft paper in any color to increase the visual appeal. But the white and brown Kraft Boxes for Soap with your brand logo are a perfect example of a minimal design. Not only in cosmetics but Kraft is widely used in other industries as well.
Corrugated Containers Are the Most Affordable Ones
A corrugated box is the most affordable and durable option for cosmetic items. These containers are also known as cardboard, but they are better in thickness. It is essential to know that corrugated packaging varies in thickness to meet different product needs. The corrugate container is also known as the brown-colored brown box. If you are tight on budget, these are an ideal option for small businesses. You can add your logo for a unique brand identity.
Cardboard Displays Work Perfectly For the Retail Stores
Cosmetic brands always look for the ideal way to stand out in retail stores. There is tough competition in the cosmetic industry, and the only way to set your brand apart is through the use of custom packaging. Custom displays are an ideal option to catch the customer's attention in the busy retail market. They are colorful and eye-catching to encourage purchase decisions. You will get many other options for the custom displays. From the counter displays to the power wings to the end-caps, you can choose the best according to your product requirements.
Mailer Boxes Are a Retail-Ready Option for Shipping
When it comes to safe shipping, there is no better option than mailer boxes. The best thing about this option is that it is retail-ready. It means that there is no need for further customization. You can get these containers and use them as it is. Rigid packages look stylish and also offer great protection. These are available in any color and design. So you can use these for gifts, subscriptions, and e-commerce. If you are a subscription-based cosmetic business, using mailer cartons is an ideal option to send items by mail.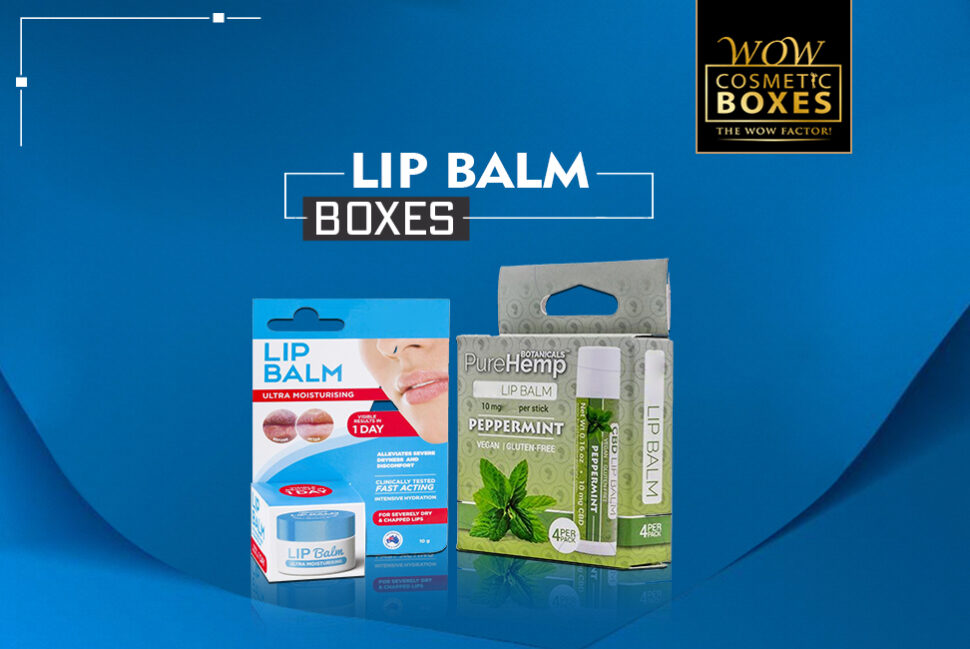 Paperboard Packaging Is a Lightweight Option for Lip Balm Boxes
Lightweight but durable, paperboard packaging is made of high-quality material. It may not look as strong as other options, but the durability depends on the weight of the inside item. Customized with eye-catching graphics and unique structures, it is an ideal option to draw customer attention in the saturated cosmetic industry. The possibilities to customize the paperboard are endless. Paperboard is a perfect example of folding cartons. They are usually shipped flat and take less space during shipping. Paperboard packaging is a cost-effective option for small businesses. Moreover, they provide an excellent print and design quality.
With so many options available, your head must be spinning. Don't worry; there is always help around. Whether you are packing delicate cosmetic items or a beauty box, you need to work with a company that understands your brand and its requirements. Try working with experts to create a look and style for your Lip Balm Boxes that make a great first impression on the customers.