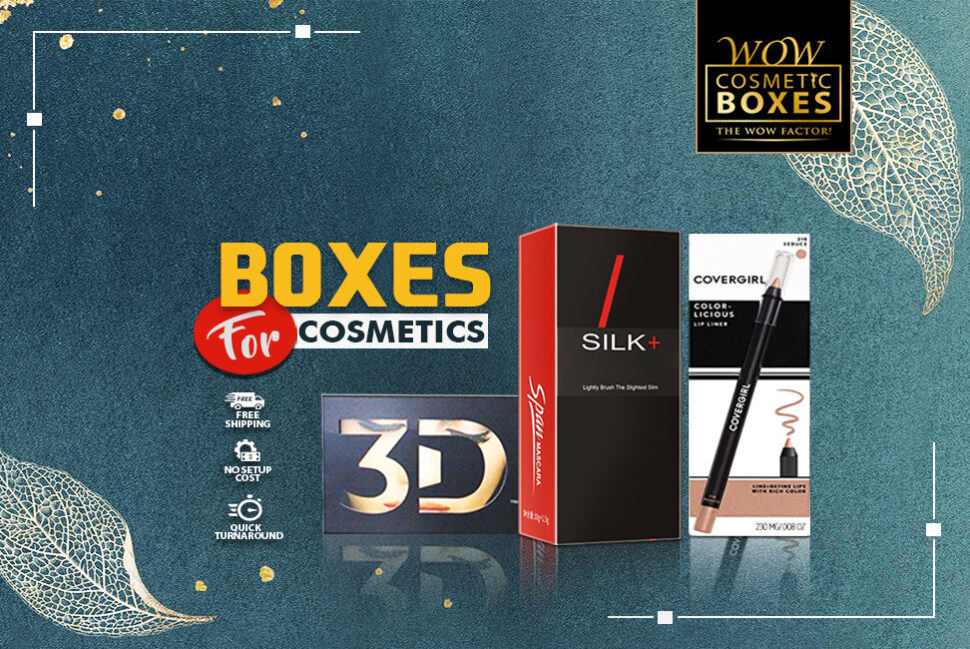 Custom boxes offer a great unboxing experience to the customers and are an ideal solution for cosmetic brands. As the cosmetic industry is getting more and more saturated, a creatively designed packaging solution has become the key to get success in the market. To create a strong first impression and make your business stand out, we recommend using custom design and innovative material. Custom packaging solution is expensive than stock, but it can make your name stick in people's mind for longer. So don't hesitate to spend on a customized solution instead of using old cardboard containers. It is an effective tool to influence customers even before they see the inside content.
Tips to Design Perfect Custom Boxes for Cosmetics
A well-designed packaging solution can elevate your brand and allow you to enhance the customer's purchase decision. Admit it or not, the design plays a crucial role in drawing the customer's attention. When it comes to custom Boxes for Cosmetics, there are endless options available. You can customize everything, including the color, material, finishing, and design elements. The process of finding tips and ideas can be overwhelming, but the right guidance can help you out. Below you will find some inspiring ideas to make a lasting first impression on the targeted audience.
Use Kraft to Ensure Sustainability
Kraft paper is one of the popular materials for cosmetic items. When it comes to ensuring a green solution, Kraft material is an ideal choice for the brands. It comes from high-quality pine and offers complete recyclability. In addition to being safe for the environment, Kraft is durable and strong to protect delicate cosmetic items. If you think Kraft comes only in brown and white colors, you can customize the color according to your requirements. Not only the color, but you can also design everything depending on your needs. The Kraft paper is highly affordable for small and new cosmetic businesses.
Custom Inserts Give an Extra Layer of Protection
When it comes to ensuring complete protection to your cosmetic items, custom inserts come in handy. During transportation and shipping, the products need to be held at a place to avoid any damage. Cosmetics are fragile items. So they need an extra layer of protection, and using inserts would be an ideal option. You can customize the inserts depending on the size, shape, and quantity of the inside content. There are many different styles available for custom inserts to suit your needs. Many packaging companies offer affordable cardboard or plastic inserts to keep your products in place.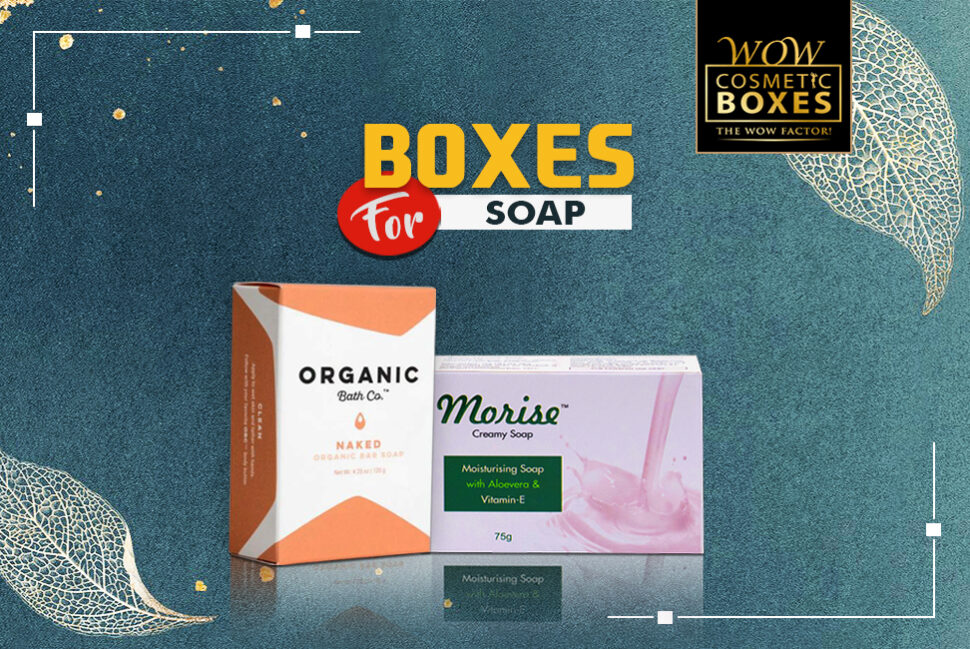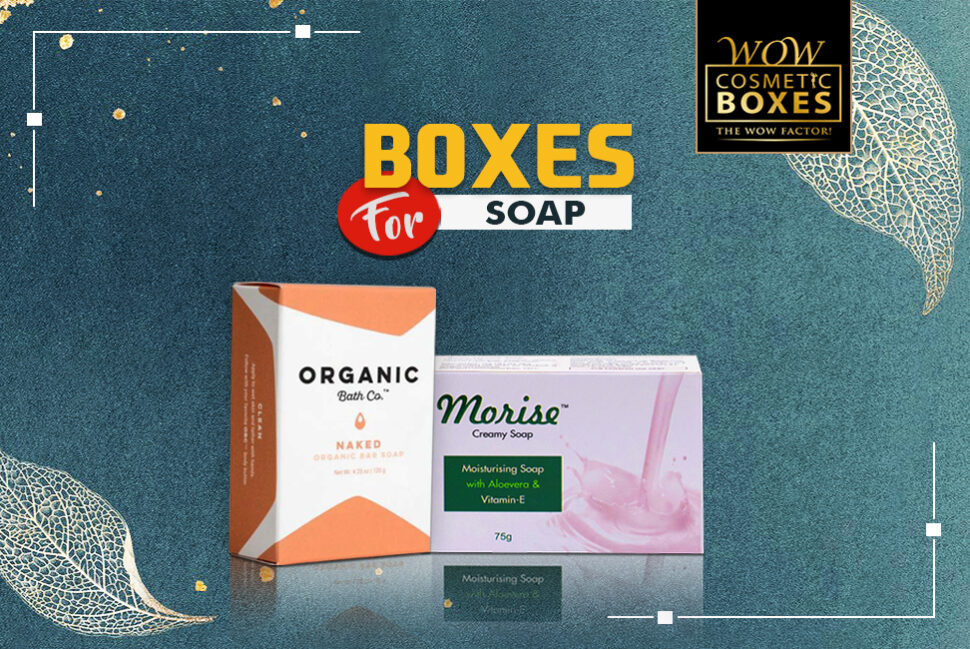 Choose a Minimal Design for Boxes for Soap
Simple and minimal designs are the top trends for cosmetic packaging. Customers are no longer after the loud and complex. They need something easy to understand which gives answers to their questions in few seconds. So, always go for minimal Boxes for Soap products. You can choose a single colored box with your logo on it. It is a perfect example of a classic minimal design. Using a simple floral print all over the box also conveys minimalism. Try to deliver your brand message with a simple design.
Custom Printed Stickers Add a Touch of Personalization
An ideal way to add a touch of personalization is to use custom printed stickers. You can use these instead of printing or can seal the package with them. Stickers enhance the aesthetic appeal and convey valuable information to the customers. Some brands also prefer to use stickers on the products to make them a memorable gift for their potential customers. Another way to highlight your brand identity is the use of logo stickers. Why spend thousands of dollars on custom printing when you can show off branding with a simple sticker.
Surprise Customers with Printing on The Inside
In addition to customizing the outside of the boxes, you can also get creative by adding custom touches to the inside of the package. Taking your outside print to the inside can add an element of surprise. It will also make customers realize your effort. Inside printing is one of the hottest trends industry currently in the cosmetic industry and you should also take this opportunity to make a memorable impression with an ultimate unboxing experience. It not only offers a wow factor but also aids in enhancing the customer experience with your product.
Add Custom Tissue Papers and Other Inner Packaging Material
Another way you can make customers appreciate your effort is the use of custom tissue papers. Add a personalized touch to your packaging solution by wrapping your products individually in branded tissue papers. It will show your customers that you have them seriously and invest a good time to pack their ordered items. Using custom tissue papers can make you stand out in the crowd because it is something that every business does. Use this opportunity to reinforce your brand identity. Wrap cosmetic items in colorful tissues before placing them in durable boxes.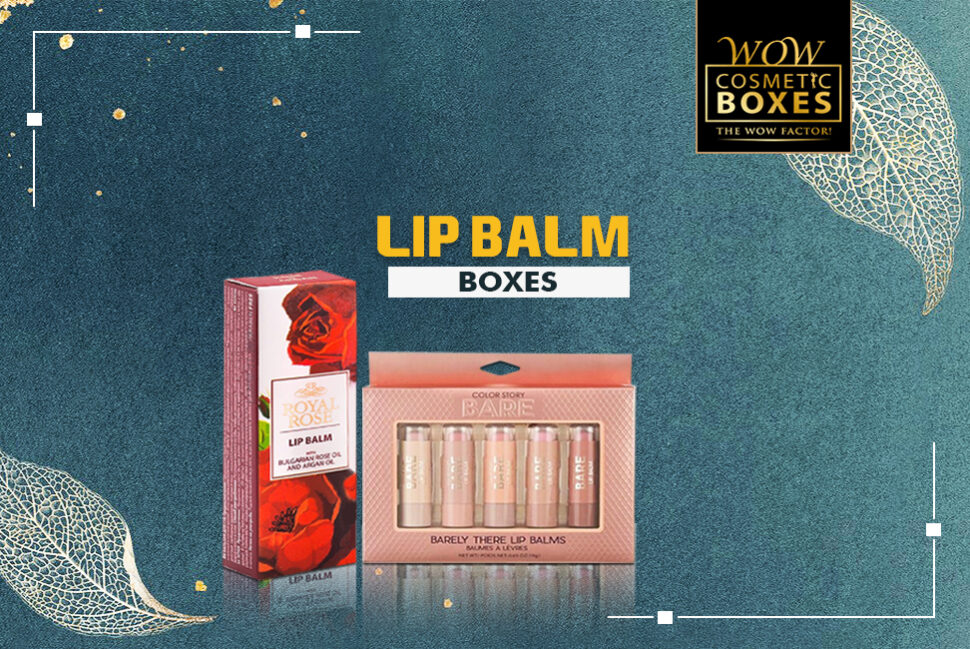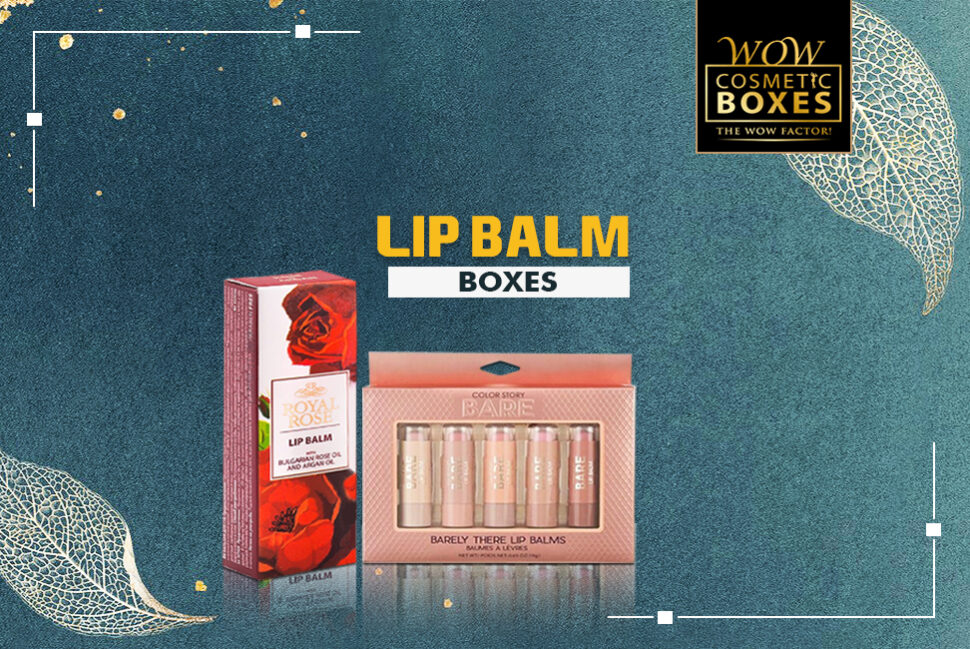 Add Personalized Notes in Lip Balm Boxes
An easy and cost-effective way to thank customers for their purchase is to add a handwritten Thank You note. You can also insert a signed card to show customers that you have inserted your time and effort into this order. Greeting cards and handwritten notes is also a cost-effective way to engage customers with your business. It will also result in customer retention and make them remember you for future purchases. In this fast-moving age, personal touches can significantly impact customers. It can also make them share their experience on social media handles.
Custom Lip Balm Boxes help to enhance the experience for the customers. We have provided you with some of the best ideas to customize your cosmetic boxes from inside and outside. Investing a little at the start can reward you with boosted sales and increased revenues. Great branding and customization can go a long way in making your business a successful name in the industry.