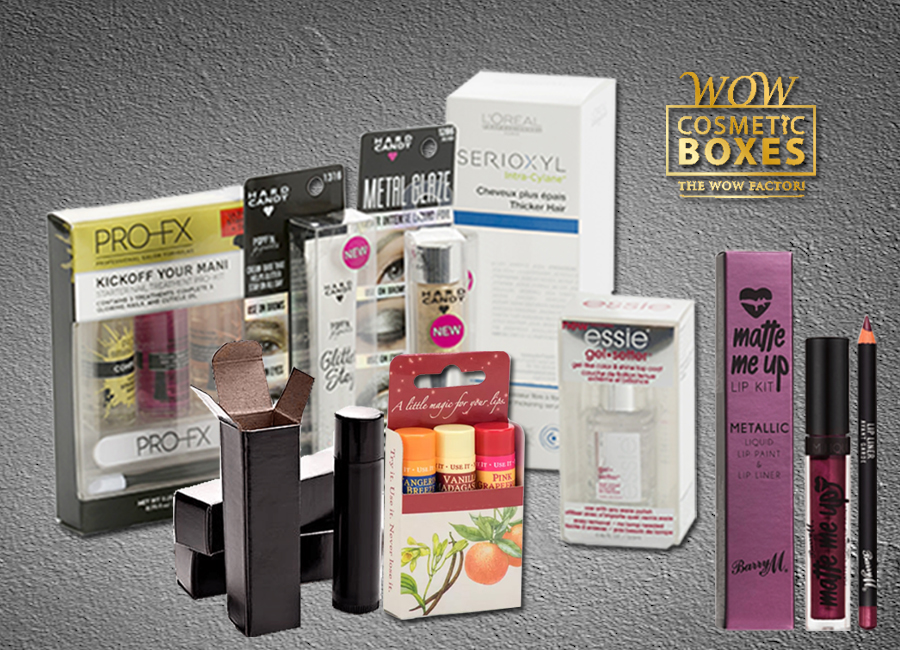 Coming up with a design for packaging that will lead to absolute sales is never an easy thing. It requires from you a great deal of effort, energy and brainstorming to be able to crate the perfect Lip Balm Boxes for your beauty products. And why wouldn't it? You know that the competition you are up against is pretty stiff. To be able to take the lead, you need to bring your A game. But somehow it looks like you have no idea where to begin things and how.
Great news for you because we have just got the right solution for you. We can help you with all your packaging needs. We are here to share with you all those tips that can assist you in creating a product packaging that can be simply great. In saying that, it's too soon to jump with excitement. You know you need to do everything right for your product packaging to be right. Else it's just a waste of your efforts, money and time.
Read on to know all about those tips:
The Packaging Should Be Durable and Sturdy
Will you ever buy an item that's broken? If you won't, how do you think the customers will? Well, you as a manufacturer need to consider this factor seriously. You will never accept a product that may even be in one piece but still is missing a piece. The customers too will do the same. So it's best to make your packaging sturdy and durable enough that whatever is inside is protect from all harm and damage. The packaging material should have the strength to hold its shape and take up against heavy weight. Even jerks too. Being able to take a flung should also be the quality of the packaging material. Regardless of what happens, unless it's far too serious, the product inside should be secure and safe. This can only happen when you choose sturdy and strong packaging material.
Choosing the Finest Quality Packaging Material Can Do Wonders
While we are still on the topic of material for your packaging, let's highlight another important factor. You need to ensure that whichever material you choose needs to be of the finest and top notch quality. Because that material is going to represent your product. There is absolutely no reason for you to compromise on your product's integrity by choosing below par quality packaging material. You manufactured a quality product. Make sure the packaging material does complete justice to it. Many of you might have the notion that the product being this high quality will sell on its own. But how will the customers know. They can only find out once they get past the packaging. And if the packaging isn't worthy, will they even look at it? No! The customers won't even lay eyes on the packaging because of its average quality which immediately makes them think that the product inside too will be the same. You need to give the customers the right reasons to think what's inside is also the best in terms of standards.
The Design Need to Have a Hint of Compel and Appeal
This is another one of those reasons that you are giving the customers to select products from other brands. Yes, you are actually driving them away from your products and to other brands stacked up on the shelves because of your Custom printed Cosmetic Boxes Wholesale design. It's just not compelling enough. There is no appeal to it. It can be worse too. Maybe they aren't even noticing your packaging. Because it's simply so dull and boring. The reason this is happening is you never paid as much attention as you should have. As a result, the packaging is just not alluring, appealing or attractive enough. Know that customers will always be attracted to all those things that draw their attention to them. So you need to work on your packaging design being something that will grab the attention of the customers.
Customization Is Highly Pivotal
Customization is one of the most important features when it comes to creating packaging for cosmetics and beauty product. Which is the reason why you need to carefully and closely look into it. You have a fairly small item but choose to put it in a large box. Does that sound fair to you? This is the reason why we are asking you to customize your packaging and make your boxes the exact same size and shape as your product. So that you can easily and perfectly fit the product within the packaging. This way, you won't have to fear your product not staying in one place or getting damaged while during shipping.
Keep Your Design Simple and Don't Overdo It
We know that you need to make your packaging simply appealing in order to increase the same. That's why you work on it from every angle, look into every factor. However, when you go overboard with the whole designing thing, it can make the packaging look something people will not be attracted to. You see, they want elegance, simplicity and appeal all at the same time. But all of them need to stay within limits. Trying to tip the scales to the overboard side will never help. It never has, it never will. If you lose the sophisticated and elegant side of your packaging, you lose customers. It's a simple equation. And when it comes to cosmetic products, you simply cannot do that at all. Because the competition in the world of beauty is really tough.
When you add all the required features in your Printed cosmetic boxes, there is no way on earth your cosmetic brand will lose customers or its reputation. In fact, the thing it will do is make heaps of sales.