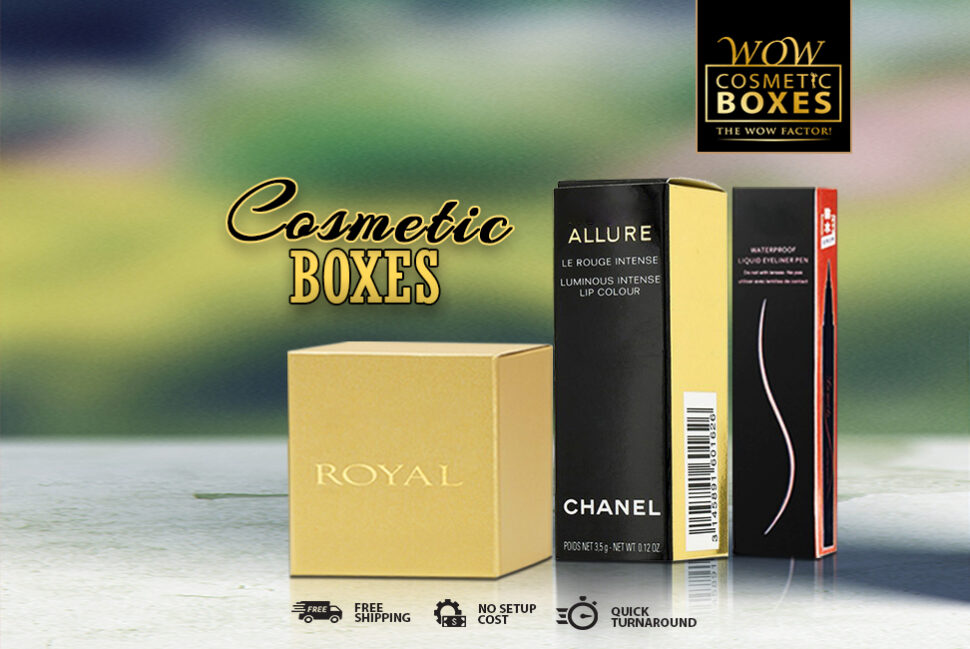 Every product you sell in the market needs packaging. It is the first physical touch-point, it is your billboard, and it works hard for you. Moreover, almost 70% of customers admit that customization and personalization compel them to make the purchase. To stand out in the market and boost sales, discover the best practices to optimize the packaging cost and save money in the long run. A simple customized box can be your secret weapon to boost customer loyalty. Whether you are operating in a retail or running an e-commerce business, you have to understand the process of choosing the right solution.
Step By Step Guide to Designing Custom Printed Cosmetic Boxes?
Whether customers find your product online or on the store shelves, product packaging plays an essential role in making the first impression. It is a way to make the product sell itself. From making an impact to the repeat business, Custom Printed Cosmetic Boxes can help you with all. The solution you provide to the customers should meet or exceed the customer's expectations. There are many ways to design an ideal cosmetic packaging solution. Choosing the right material, using eye-catching design elements, and ensuring sustainability can make you stand out and get more sales.
Let's look at some of how you can design effective printed cosmetic packaging
Define Your Cosmetic Brand Personality with Packaging
It is not a simple task to define your brand values and what you represent as a cosmetic brand. It can be the most overwhelming part of the whole design process. What you sell best defines who you are. It also helps you to formulate your brand message and the design theme. If you sell high-end and luxurious items, define your brand as an upscale and luxe one. The packaging and branding need to be tied closely for building a loyal customer base. Defining your brand personality and values makes the whole process straightforward.
Understand The Competition in The Cosmetic Market
It is no doubt that the cosmetic market is highly competitive. The estimated value of the industry is $532 billion. There are thousands and hundreds of brands that are waiting for customer attention. Before finalizing the design elements and making any commitment, it is best to get a detailed overlook of the cosmetic market. Doing competitive research is an essential element of the whole process. Pick five brands that you feel are your direct competitors. Ensure that they are selling the same product as yours. Lake a look at their packaging to find out how they are engaging the customers with custom packaging.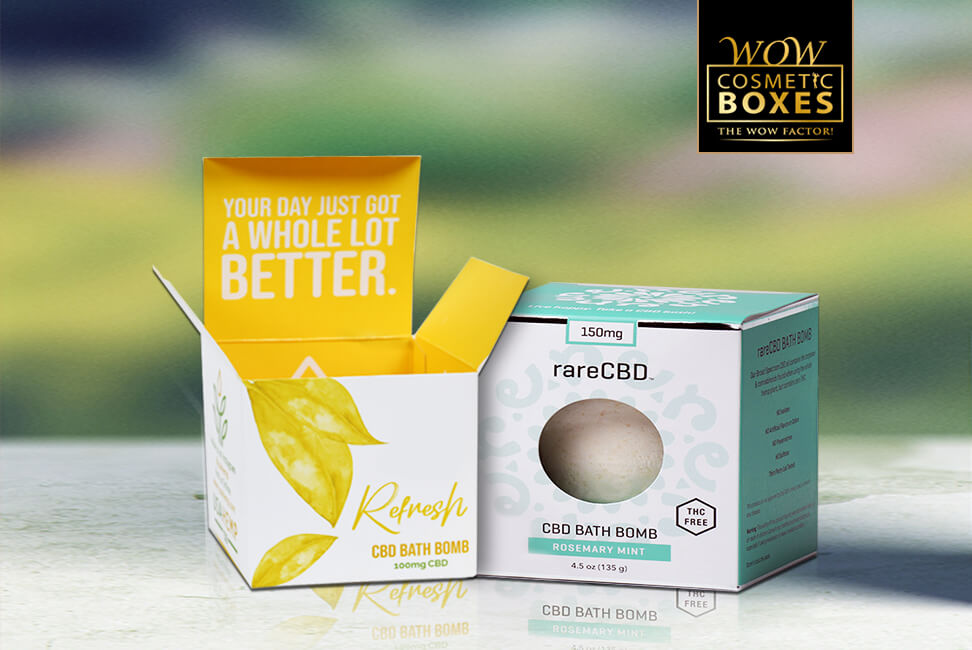 Target The Eco-Conscious Customers with Eco Friendly Bath Bomb Boxes
Before starting the packaging design process, it is essential to design your customer base. Having an idea about the targeted audience allows you to design a solution that has the maximum appeal to boost business growth. One of the ideal ways to grow your customer base is to design Eco Friendly Bath Bomb Boxes. The demands of Eco-conscious customers are growing day by day, and it is impossible to survive in the market by adopting Eco-friendly practices. Try to use fully recyclable and biodegradable material. Spread awareness about sustainability and encourage customers to reuse the boxes.
Choose A Perfect Box for Your Cosmetic Products
The foundation of the cosmetic packaging design starts with the choice of material and the ideal container. Based on the product you are selling, the choices can vary. Boxes usually include rectangular and square shapes, but you can experiment with style and structure to stand out in the crowd. Don't shy from experimenting but don't forget the practicality and functionality. Plus, you also have to ensure that you are choosing the box according to the product dimension. Don't use a too big or too small box as it can increase the chance of damage.
Consider The Design Elements for Cosmetic Packaging
Go to any cosmetic store, and you will see aisles full of eye-catching colors, patterns, textures, and shapes. Cosmetic and beauty products need a unique and creative design to leave a lasting impression on the customers. It makes sense to design cosmetic packaging to be high-end and luxurious. While seeking inspiration, try to choose design elements relevant to your product and brand. Having a proven strategy can help you to craft a design that showcases your brand and have high visual appeal.
Try Adding Other Informational Elements
Packaging is an ideal way to inform customers about your product and brand. Along with your brand logo and product name, customers also need some additional information to make the final purchase decision. Here we are talking about the product information and FDA regulation regarding cosmetic printing and labeling. The labels should have all the ingredients, manufacturing and expiration date, precautions, and any government warnings. If you have some special message to convey or want to promote sustainability, you can also incorporate it in the design. Call to action is another way to grab attention instantly.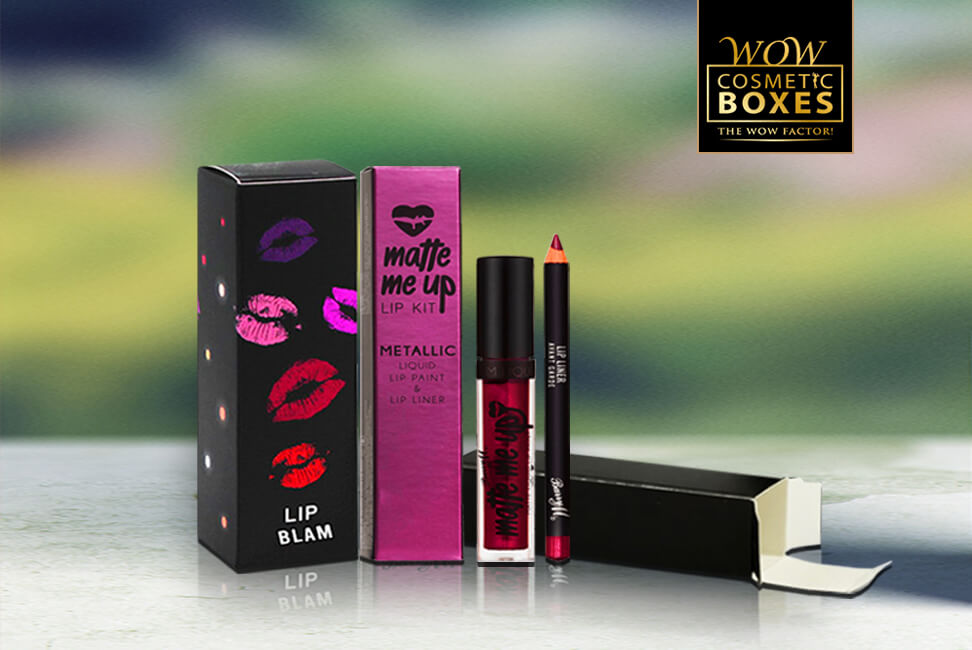 Being Sustainable with Eco Friendly Lip Balm Boxes
Being sustainable is the need of the hour. Cosmetic brands that are still relying on the traditional solution are facing big losses, but they are not ready to understand the seriousness of the situation. Our home, the Earth, is becoming more and more polluted. Packaging is one of the biggest sources of environmental pollution, and there are many ways to save Mother Nature. Cut down the use of plastic, choose fully recyclable material, use Eco-friendly ink, go for small and light-weight boxes, and encourage customers to share their Eco-friendly ideas with others. Little efforts can go a long way in saving the surrounding.
Give your time, effort, and time to Eco Friendly Lip Balm Boxes. Give it the attention which it deserves to stand out in the crowd. Research the industry, know about the competition, find inspiration, and highlight what makes your product unique. It will you design a solution that conveys your message to the customers.