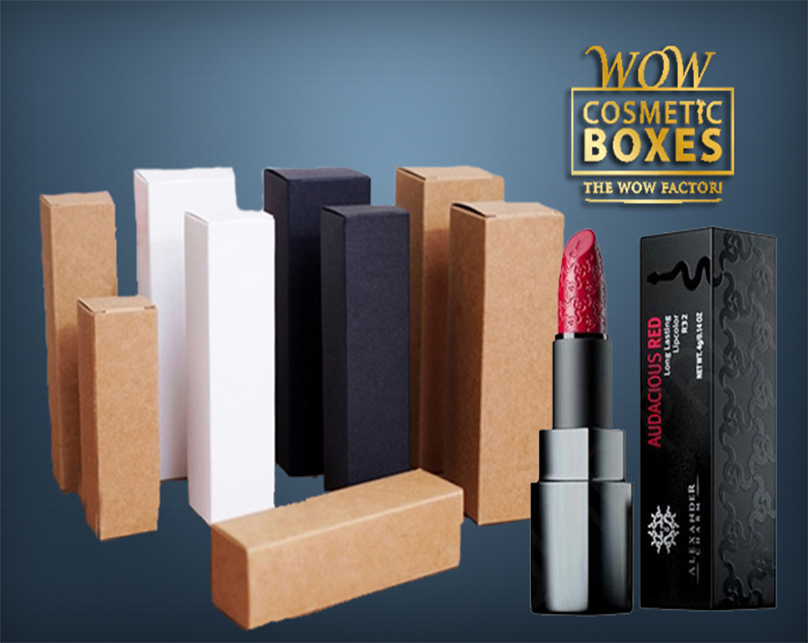 The packaging is what makes the customers to buy your product or to pass it on. When it comes to the cosmetic industry, there is a lot of competition. You need to be perfect in every area to make a strong first impression on customers. If you sell cosmetic products, customized lipstick boxes can be your key tool to attract customers. A unique packaging solution will be the true picture of your product and will convey your message in the right way.
Making your brand prominent in the crowd is not an easy game but the right packaging design can help you out. If you consider all the factors of a designing process, you can have more effective and functional product boxes. If you are planning to unveil new lip products in the market or redesigning the packaging of already launched products, there are some mistakes to avoid in the first place. Here are some don't and don'ts of designing effective packaging boxes for your lip products.
Do's
Make your packaging interesting: Think creatively while designing cosmetic box packaging design so it will evoke customer's interest in your product. Experiment with different colors and fonts to make the boxes' attention gripping. Incorporate your product with the packaging. Adding a little transparency can be a good way to invite customers to have a look. The more you think creatively the more you will be able to draw customers.
Be consistent with your design: Be consistent with your design through all your product lines. If you are offering different shades of lipstick, use the same design for all but change box color according to the product shadows. A consistent design will help customers to identify your products in the crowd. Design the packaging according to your brand and make sure to add the logo in all your boxes.
Use Eco-friendly material: Being Eco-friendly is not a choice anymore. Brands are adopting the tactic to attract customers as people are getting aware about the harmful effects of the packaging. Make sure that your lipstick packaging wholesale is not only recyclable but also reusable. Pay attention to all the on-going trends and make the most out of different eco-friendly approaches. It will also reduce costs and allow you to make more sales.
Consider the shelf impact: Retailers arranged products in stores in a specific manner to attract customer's attention in no time. To test how strong your product's shelf impact is, you can ask retailers to change the arrangement from time to time. Being unique will help to get the wanted attention on the shelves. Customized lipstick packaging can make your product pop out in the crowd.
Do study the competition: If you want to study the competition, visit the cosmetic store and take notes from the brands which are doing better sales. It will help you to come up with your unique idea. Studying competitive brands will let you know how your packaging will look when placed with other products. Learning from others will make you avoid common packaging mistakes.
Don'ts
Don't go over the board: Exaggerating anything is not good. Simplicity is best when it comes to cosmetic packaging design. Minimal packaging is also in the trend. A complicated design will make it hard for customers to understand your message. The simple design will let customers take a better purchase decision. Stick to something clear and simple to make it easy for all. Give a well thought to your design.
Don't compromise over quality: Reducing cost is important but it doesn't mean you have to compromise on the quality. Opting for a cheap material means low-quality packaging. It will be the risk that your product can get damaged during shipping which will ultimately cost you more money. You have to keep a balance between the expense and the quality. High-quality packaging will result in high sales and profit.
Don't choose the wrong box: One of the common mistakes which most of the brands make is to choose the wrong box size. After enclosing the product if there left any void space, it can be a serious threat to your product safety. Also, don't go for complex or unusual shapes. Choosing the wrong size will also disappoint customers and they will not purchase from you again.
Don't ignore your ideal customers: While designing the packaging it is important to keep your targeted audience in the mind. You are presenting your product to specific customers. So, it is important to keep their needs in the mind. Do your research to know what customers look into packaging while buying their favorite lipstick. Once you know your customer's choice, you can design it in a better way.
Don't miss the important detail: Another common mistake in most of the packaging designs is the missing important details. You have to provide all the important product features and benefits on any side of the box. Also, don't miss out on the important details. Your product boxes should have manufacturing and expiration date. Barcodes are also important to mention at the back of the packaging.
Above are some key points to follow to make your lipstick packaging talk of the town. Packaging of the cosmetic boxes is an integral part of the brand's success. Designing an effective box can be challenging but consistency and quality are the keys to overcome the problem.