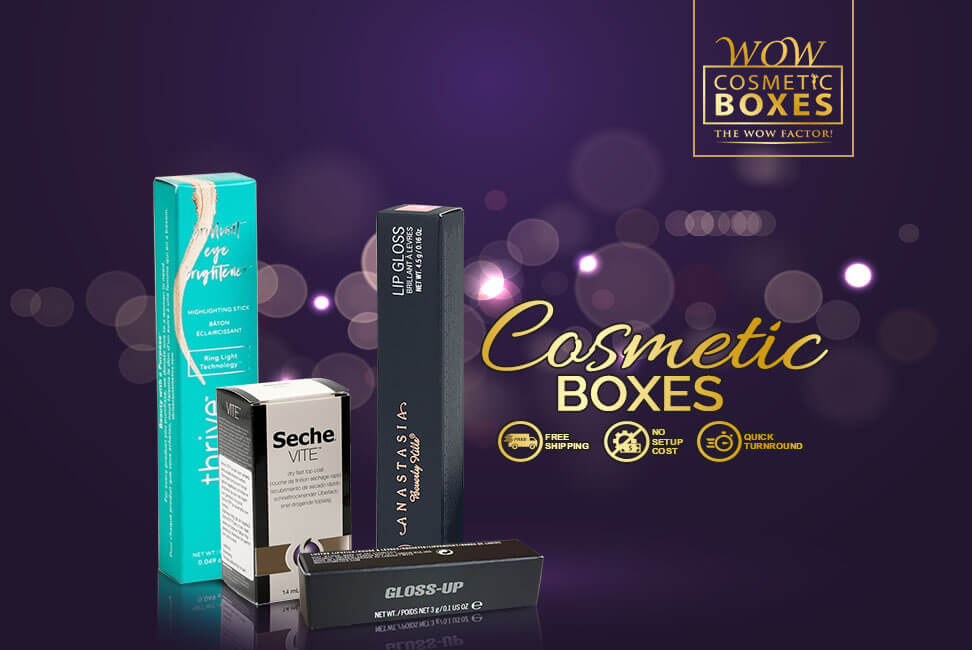 When there are times customers cannot create a link with the product, brands need to think of ways in which they can. Through there are a number of reasons for that, but brands need to find a remedy? Perhaps customers find it hard to connect with the product is because they are unable to see it. Its human nature. When you haven't seem someone or something, developing a link or bond will be quite hard. So when customers have not seen the product, how can they feel close to it? Well, here's the remedy for that. They can incorporate windows in their Cosmetic Boxes. When buyers have the choice of having a look at the product, they are definitely going to feel a lot better in many ways.
There may be a lot of compelling designs in the market. But when these have windows on them, they are taken up a notch. The boxes look appealing, eye-grabbing, incredible and attractive all at the same time. At the same time, these choices enhance the appearance of the product too. Which is why it's great to have them.
But here's are a number of other things too these choices can do. Let's read this piece to find out what else:
The Products Are Displayed In Complete Perfection and Glory
There are a number of manufacturers in the industry desperately trying to achieve their deepest desires and goals. For them to attain their target easily, they need to create a feel and sense of luxury to their packaging. When they do so, the buyers too think that the product they are about to invest in is simply of the best, top-notch quality. They realize that this is going to work best in their favor. However, when these luxurious packaging options have windows on them, the whole choices are taken to a new level of luxury, appeal and attraction. At the same time, the customers get a second chance to decide if they want to buy this item or not. When the brands know whatever they are about to purchase is worthy of their invest they will feel comfortable and relaxed buying it. Just because they could have a look inside the packaging. They will realize from the look that it's a high quality product they are about to buy. At the end of the day, this will help them in purchase and they don't end up with regrets on their decision.
Here's another thing this factor does. The windows will help the customers be convinced of the goods they are purchasing. Brands don't need to make such effort in convincing the customers because the windows are there to aid. When the product's visual appeal is enhanced, the customers get an amazing experience of buying the item. So to sum things up, for those new in the market should know these boxes are the perfect way to set their mark and get the desired audience's attention.
Moreover, if there is something that you need to promote. Or perhaps you have a new launch. You can make use of the packaging options with windows. They will greatly help set a good image of the product.
The Image and Reputation of Brands Is Enhanced and Improved
There are many products that do not need to get in direct contact with the buyer for them to purchase it. But then again, there are some that definitely need this assistance. Those that don't need the assistance doesn't mean shouldn't be packed in good looking packaging options. However, for those that are already in need of the aid need something unique in the packaging for the purpose. Well, how about a window on the packaging for these items in need of assistance. Because this window is going to serve as one of those strategic and influential factors that can greatly appeal to a massive number of buyers. At the same time, it will attract them into purchasing the item.
Brands know they are up against a stiff competition. They realize that they have to employ the best techniques and strategies to win the hearts of the buyers. When they know they are up against a tough and high rate competition, the incorporation of windows can serve as that one pivotal factor that is going to give brands the edge they need to make sales.
Those brands that do realize having such a choice will definitely give their items that influential power that is greatly required to surpass this stiff and challenging competition they are up against in the market, only those are the ones that succeed without much effort. Because they give it their all in the very beginning.
Windows Will Help in Facilitation the Purchasing Decision of the Buyers
In the current times, people are short of time. Which is why they need to buy things but at the same time, they are quite impulsive in their decisions. They look at the packaging and instantly decide if they want to buy it or not. In this regard, the packaging has to be perfect in every way. But you can help the buyers make a better, informed and relaxed decision when you place windows on the boxes. That help the buyers in having a sneak peek inside the packaging to see the product firsthand. Which obviously they can't do until they purchase it. But you can giving them the comfort of looking at the product without buying it only so they can rip open the box to find out what the item inside looks like.
In other words, it's ideal for a brand to have the kind of packaging that can have an influencing impact on the buyers that immediately they decide they want to invest in the product.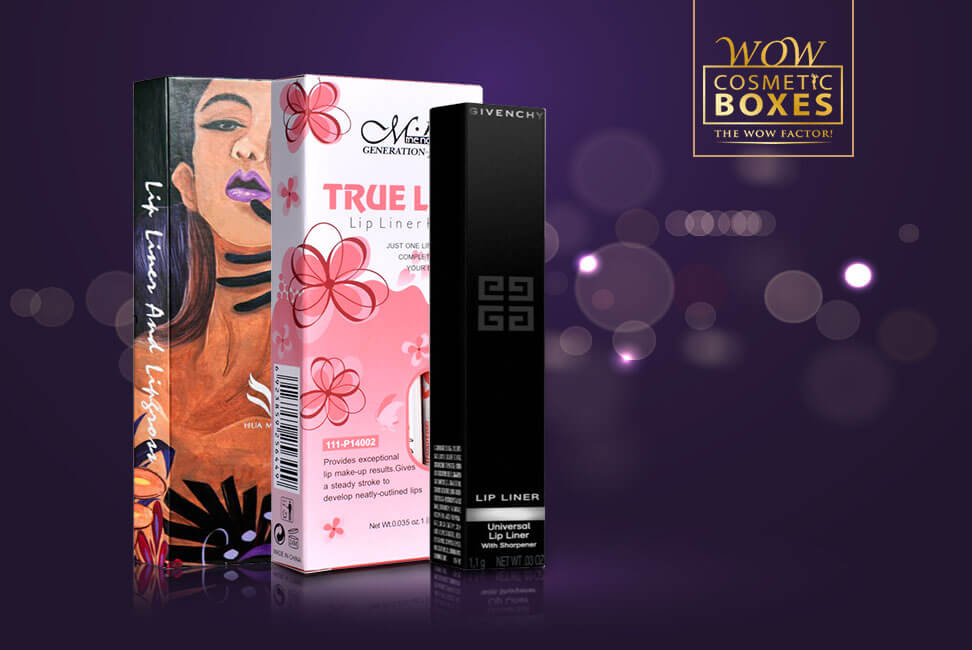 It doesn't matter which product the customers want to invest in. it all comes down to the Lip Liner Packaging. If that is appealing and amazing, if that has the potential to grab the attention of the customer, then you have a winner strategy in your hands which you can employ to be a massive success. But when this winning packaging has a window on it that is giving the customers a tasteful glimpse of the products, then there is no way on earth no one will not want to invest in that item.