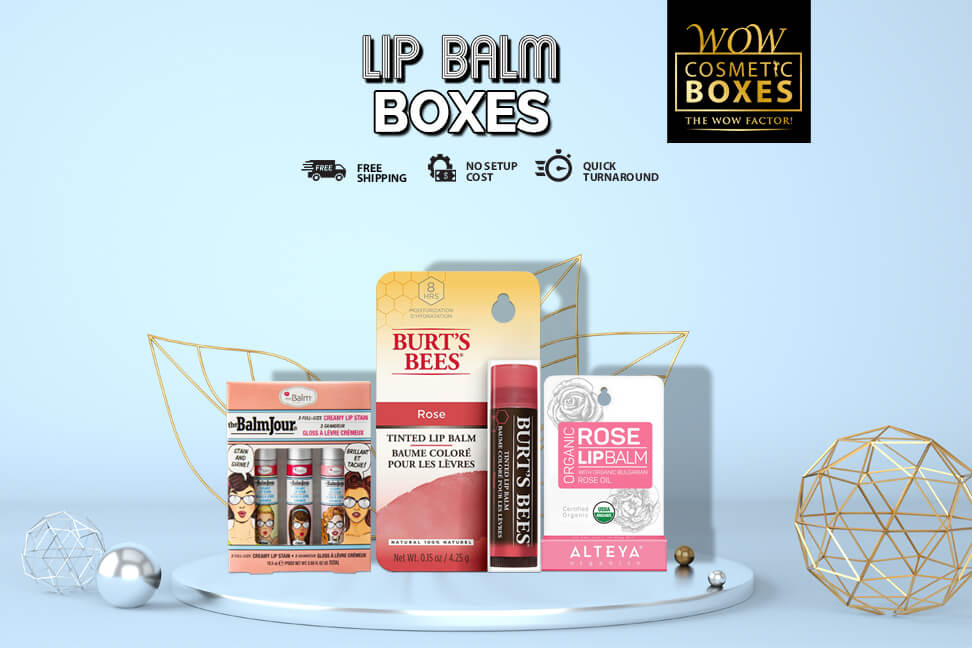 Product packaging has a significant role to play in product branding and marketing. From communicating your brand message to making a lasting impression, a good design has the potential to make customers choose you. It is critical to draw customers with thousands of brands waiting for attention on the shelves. Custom packaging can be a deciding factor in determining the success of your brand. Sometimes called an extra "P" of the marketing, it can influence customers to take your product home. Creating an eye-catching design can make you stand out in the crowd. It is the first thing that your potential customer sees, and it should be flawless.
Design trends for Lip balm boxes
In the cosmetic industry, you have to break through the clutter of thousands of brands to get noticed. A creatively designed packaging is what it takes to be unique. Do your research and take a look at what others are doing. Innovation and creativity can make your product noticed, build your brand, and give your product an appealing presentation. So, how do you design an appealing yet practical solution? You can pay thousands to a designing or can get the idea yourself with our tips. To inspire you, here are some unique ideas for the packaging of Lip Balm Boxes.
Go for a modern and sleek look
If you want to get the attention of customers, there is no better option other than going for a modern look. A simple and minimal design could be a memorable option to acknowledge. To make your line of makeup products modern, choose simple and intricate design elements. Use the space wisely to make your message clear. Make use of sleek lines, a soft color palette, and a simple typeface. Today is the age of minimalism, and customers don't want loud and complicated packaging on their makeup shelves.
Don't overlook the interior
You must have heard, "It is inside that matters." But in the cosmetic packaging, both exterior and interior need your attention. You have to think about the unboxing experience. An inside floral or dotted print can make someone's day. To pull together the final design, it is essential to take care of every little detail. You have to spend a little extra, but believe us, you will not regret it. Play out with different options to see what works best for your product and brand.
Add some transparency in cosmetic boxes
Most brands choose to print the product image on the Cosmetic Boxes to show what they are offering. Instead of print, go for a die-cut window on the front or top of the containers. Adding a little transparency with a plastic window can allow customers to view the product. If you don't want to use plastic, you can go for a simple die-cut. It will make customers touch, see, and smell the soap. Physical interaction before opening the box increase customer confidence in the purchase.
Aim for designing a beauty
Everyone praises and love beauty. A unique and appealing solution is a visual treat to the eyes. You can combine different elements to design an elegant, stunning, and unique lip balm packaging. Take inspiration from everything around you. It could be a beautiful sunset, greenery, mountains, and stretches of desert. A good experience can turn makeup die-hard fins into your loyal customers. So, it is essential to deliver something relevant to the customer's taste and demands. The goal should influence customers for the purchase even if they have no intention.
Go for a vintage look
The old and vintage designs are on the trend. It is one of the strongest and efficient trends that help brands to raise sales. Every year new trends come and go, but a vintage design will never go out of date. An old design will make customers resonate with time and some old memories. Not only aged people love it, but the unique look will also increase the interest of customers. Most people choose a vintage look for alcoholic products, but using it for cosmetic products can make you stand out.
Say no to over packaging
Over or excessive packaging is a big NO, especially when every customer looks for a sustainable solution. While designing lip balm containers, make sure that you are not overdoing it. Don't use a box larger than the product dimensions; you will only overspend the money and contribute to environmental waste. Choose a durable material so, you don't have to fill the box with protective material. Moreover, make sure that the material you use should be easily recyclable.
Design a recyclable and reusable solution
When it comes to impressing Eco-conscious customers, there is no better way than designing sustainable packaging. Customers are no longer ready to buy products that are harmful to the environment in any way. Kraft boxes are an ideal choice as there are fully recyclable and easy to reuse. It is not only an Eco-friendly option but also easy on the pocket. To draw attention, don't forget to mention "We are green" in bold typeface. It will make a big difference in drawing customers and boosting sales.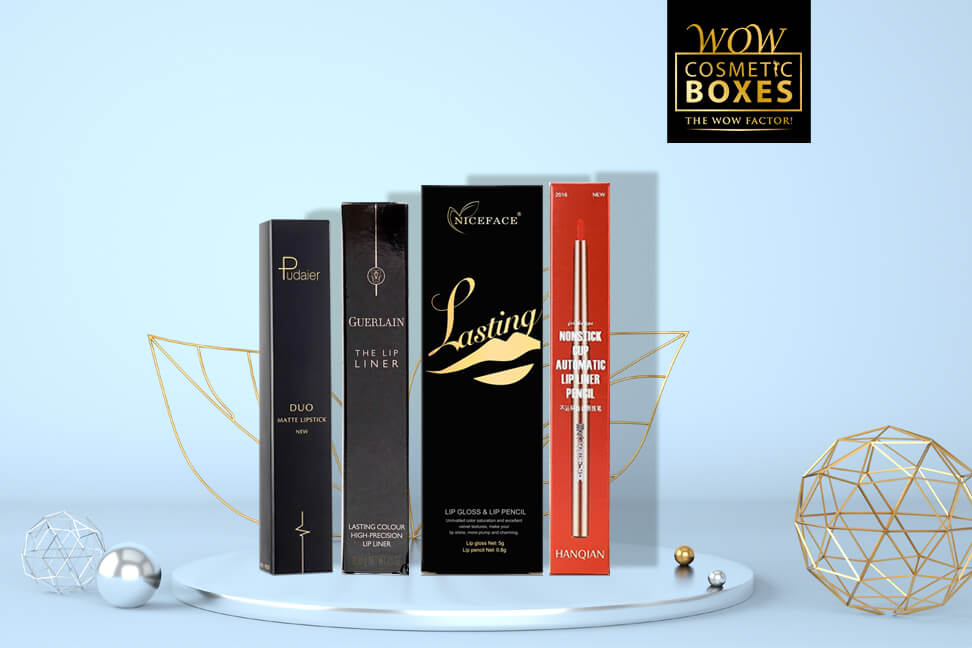 Add a little extra to lip liner boxes
Adding a little gift inside the boxes is an efficient way to make customers come to you in the future. You will not only retain customers, but it will also enhance the unboxing experience. You never know a small unboxing video can make your brand viral in no time. Adding a sample of your upcoming product is a great idea. You can also go for discount coupons or vouchers to influence customers for another purchase. A handwritten note with a personalized message will show your care and love.
A unique and well-designed solution can serve more than providing an aesthetic appeal. When done properly, Lip Liner Boxes can catch the customer's eye and increase sales in the crowded market. Working with a professional is the way to go. But, if you have designing skills, it is better to go for DIY.