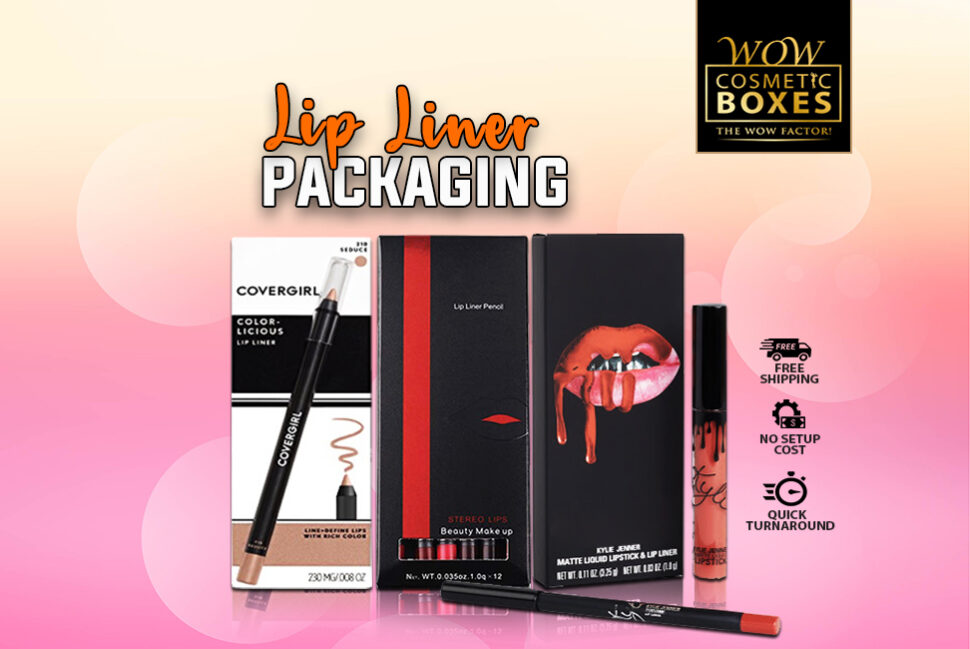 Often overlooked, custom packaging plays an essential role in enhancing the customer experience and influencing them to purchase your products. It is the presentation of your product and brand in the crowd. When designed rightly, cosmetic printed packaging provides you an opportunity to leave a lasting impression on the targeted audience. It is the first hands-on experience of customers with your brand, and it can significantly influence brand recall. According to a recent study, the way you package your products can make your brand seem upscale. A custom printed solution not only benefits your brand but also benefits the customers by adding value to their purchase.
Why Do Cosmetic Brands Need Printed Lip Liner Packaging?
Custom packaging is all about providing your customers more than just a box. It makes customers feel secure and confident about the purchase. In a competitive market like cosmetics, a brand with an effective marketing strategy gets more chances to sell the product. Packaging, printing, and labeling are an essential part of any marketing strategy. A high-quality print can make your printed Lip Liner Packaging stand out, and a product that stands out also has a higher chance of a sale. People are preferring online shopping nowadays, and when it comes to the e-commerce industry, a custom printed solution can do wonders for your business.
Here are some of the benefits which you can get with the custom printed packaging solution
Printed Packaging Enhances the Unboxing Experience
When it comes to the e-commerce business, what matters the most is the unboxing experience. It is the ultimate way to connect with customers and build strong relationships. It takes a little effort to customize the inside and give your packaging a WOW factor. A box with outside customization grabs the attention, but imagine printing the insider with your brand colors, logo, and unique patterns. It is a surprising factor that will surely delight customers to look forwards to future purchases. It will not only reinforce the branding but increase their loyalty towards your brand.
Custom Boxes with Logo Reinforce Your Brand Identity
Customers prefer to buy things from a well-known brand, and big brands are easily recognized by their logos. Choosing branded custom packaging is an ideal solution to make your product get noticed on the shelves. A creative and unique solution is essential to build your brand. Printed with your brand logo, customers will not forget you easily, which ultimately results in higher brand recall and repeat business. When we talk about a marketing strategy that delivers results, branding and packaging go side by side. It is an ideal way to make customers ensure that they are investing in the right place.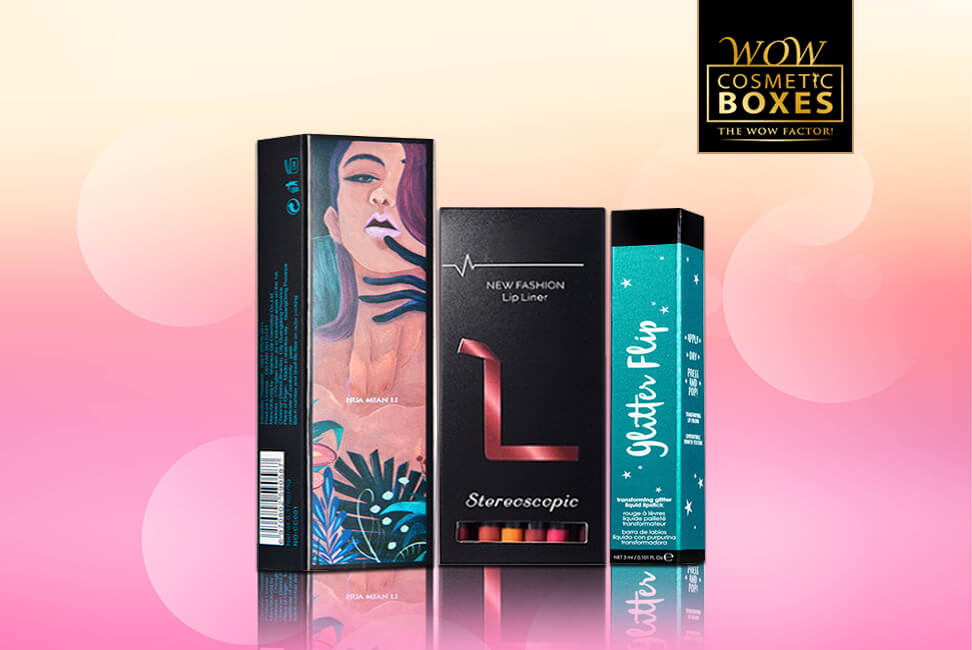 Printed Cosmetic Packaging Is Low in Cost
A growing number of cosmetic brands are giving custom printing a try because the cost of printing is getting more and more affordable. If you go for bulk order, the cost per unit can significantly reduce. There are many packaging manufacturers and vendors that offer affordable Cosmetic Packaging solutions. Printing your custom boxes is not only affordable, but it helps to boost sales and generate revenues. Many brands often overlook the importance of custom printing and choose plain brown boxes instead. It is a mistake that can cost you more in the long run.
It Has the Fastest Turnaround Time and Offers Sustainability
Nowadays, everyone is in hurry. Brands don't want to wait for weeks to get their order of custom printed cosmetic boxes. The advancement in technology and innovative tools has made the process of custom printing much easier and faster. Gone are the days when it cost thousands to print and you have to wait for months to get your order of printed boxes. There is a misconception that you can't get a sustainable solution with custom printing. But it is not true! Sustainable inks are the new development in the industry. Soy-based inks are the most commonly used solution to be green with cosmetic boxes.
Printing Offers Great Flexibility and Customization
When it comes to printed packaging, it offers great flexibility and has great customization capabilities. Digital printing is not only suitable for cardboard, but it extends to Kraft, rigid paper, and paperboard. You can also use the technique on the clear films, which brands usually use for the window cosmetic boxes. When you have a solution that offers flexibility, there is the chance of getting high-quality customized printing. Providing a custom printed solution enhances the customer's experience and your brand value. So instead of using traditional brown boxes, it is time to give a try at customized packaging.
It Offers High-Quality and Superb Color Accuracy
New technologies and tools have improved print quality. It is possible to get your packaging boxes in superior quality and with full-color accuracy. Manufacturers can view what is happening in real-time and make quick improvements on the go. Automation has made the printing process quicker and easier. It ensures the quality with no chance of any error. Digital printing offers 97% color accuracy and also allows you to change color or their properties. We recommend going for short-run printing as it is easy to test and refine the design.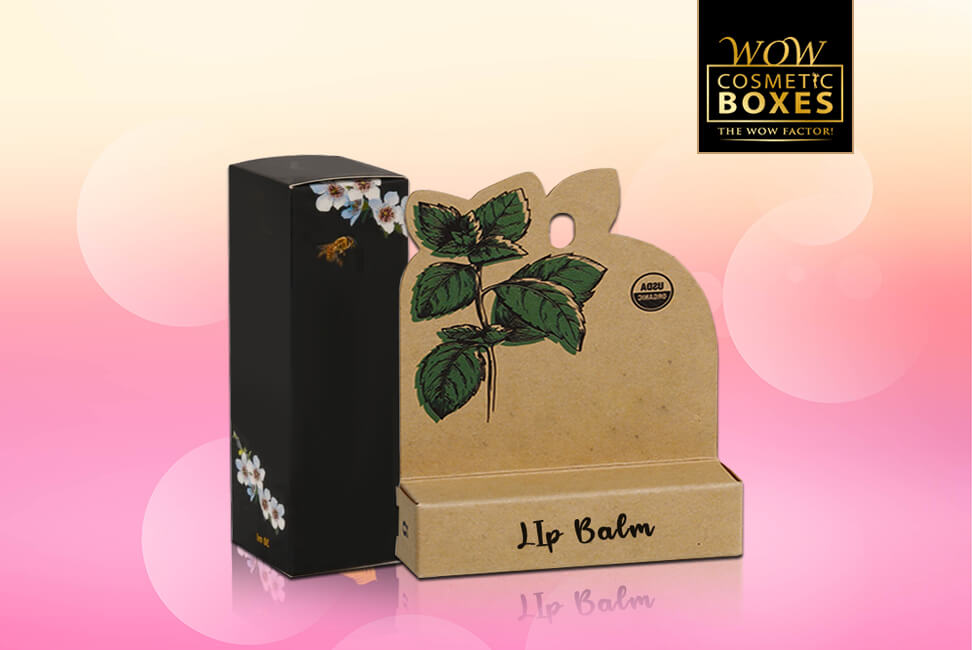 Printed Lip Balm Packaging Improves the Bottom Line
Every brand looks for ways to improve its bottom line by spending less and generating more profit. Custom printed packaging is the ultimate way to achieve the goal. Products with a unique design and artwork attract attention and make your product get sold in no time. Once you will be successful in making the first sale, all things seem after. Positive feedback and high ratings can take your place. Use custom printed boxes to boost sales and generate more revenue per year.
A customer's first impression greatly depends on how you package and present your product. Digital printed Lip Balm Packaging results in impressive quality, flexibility, and the fastest turnaround time. By printing your cosmetic boxes with an eye-catching design, your chance of improving your company's bottom line.