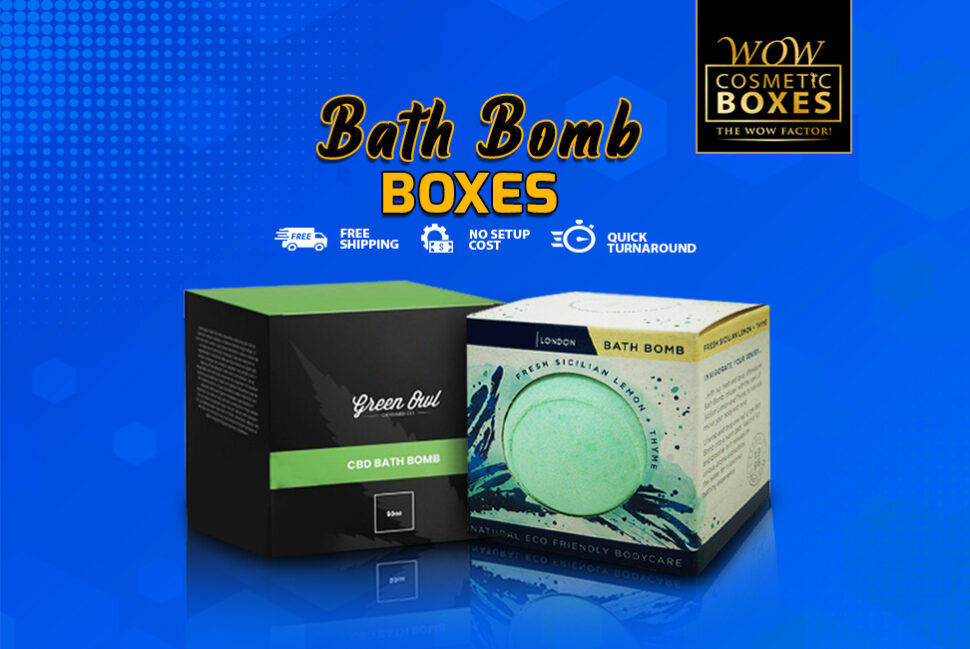 It is quite easy to spot the product of a big brand even from miles away. The reason is brands put effort into designing a unique and innovative packaging solution. Why can't businesses use simple brown boxes to package and ship products? There is an endless list of the reasons. A customized solution not only results in instant brand recognition but also helps to boost sales. You can't ignore the importance of custom packaging to connect with your targeted customers. It is the tool to reach the right audience and convert them into loyal buyers. It only offers unlimited benefits but also affordable for every big and small business.
Why Should You Start Using Custom Bath Bomb Boxes?
Being in the bath bomb business is not easy; you have to deal with a lot. There is tough competition in the market, customers have so many choices, and every other product looks the same when placed on the shelves. To cut through the clutter, you need to turn an ordinary shipping experience into an ultimate one, and nothing can do it better than custom Bath Bomb Boxes. Nobody will admire your product on packaging a product in a plain box or simple brown bag. Everyone prefers colorful and eye-catching designs. Custom packaging boxes have become the need of the hour thanks to their unlimited benefits. Let's have a look at some of them.
An Ideal Branding Solution
Whether it is a big clothing business or a small cosmetic line, every manufacturer has one ultimate goal of growing his brand. Having a branding strategy is crucial; it makes you unique and identifiable. A distinct brand image can make you stand out in the crowd and make customers choose you over the other. Custom boxes with logo and branding colors can make it happen for you. Logo helps to build recognition which ultimately results in higher brand recall and repeat purchase. Customers often reuse the boxes with unique visual appeal, and it is your opportunity to stay in their minds for longer.
A More Professional Visual Appeal
How you present your products in retail stores or e-commerce shops greatly impacts customer decisions. Using custom packaging can make your brand look more legitimate and professional. The first impression is what makes or breaks our brand, so you have to put your effort into ensuring your bath bomb containers are well-designed and catch the customer's eyes. The best thing about custom boxes is you can customize and personalize these in your way. Whether it the color or the material or the printing, you can design the box on your terms.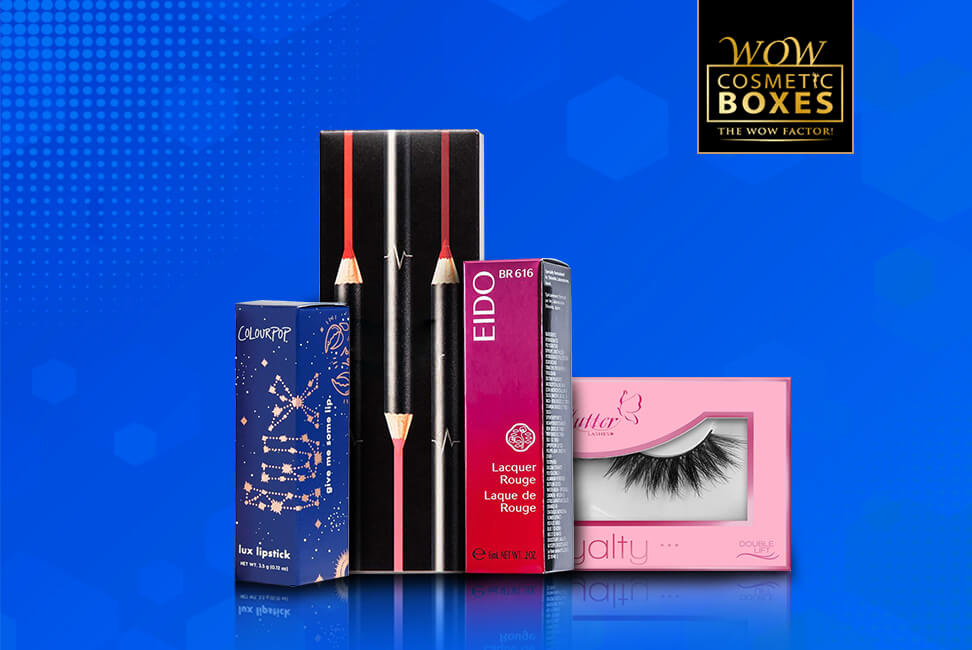 Custom Sizing Available for Cosmetic Boxes
You will never a perfect size package for your product unless you opt for custom packaging. Most brands make the mistake of using the standard size of all the boxes. Going for a box that is too big or too small for your product can ruin the whole customer experience. Choosing a solution that packs your product without leaving too much or too little space reduces the chance of any damage. Custom Cosmetic Boxes are available in any size and shape even you can get the box designed into an odd shape or size to pack your product perfectly.
An Affordable and Cost-Efficient Solution
Custom packaging is not only an affordable option, but it also helps to reduce the cost further. Cardboard is one of the most commonly used materials for packing bath bombs. It is really cheap and easily available. Moreover, you can recycle and reuse it to reduce the production cost for new boxes. When you choose a box size which matches the product dimension, you save yourself from the returns and higher shipping cost. A bigger means waste of money, resources, and time. Not only it helps to cut the cost but boost sales.
Easy To Handle, Store, And Ship
Choosing boxes of not a perfect size and shape makes handing and shipping a nightmare. But custom packaging can save you from it. A customized solution tailored to the product requirements makes the handling and storage process easier. It only takes less space on the shelves but also ensures that customers don't face any difficulty in opening and using the box. Most customers complain about the frustrating unboxing experience. So, while choosing a packaging solution always think about the convenience of customers and the retailers. Moreover, custom shipping boxes also help to reduce the cost because these are space-efficient and not too heavy.
Visibility And Differentiation
The first thing people notice about the two products placed side by side on the shelves is the packaging difference. A thoughtful design can draw all the positive attention to your product. Customized boxes help your brand to get more visibility among the crowd. There is no other marketing channel that guarantees the same amount of exposure and visibility. Gone are the days when packaging is only about enclosing and protecting the product. Nowadays, it is all about making your brand stand out in the crowd with higher visibility.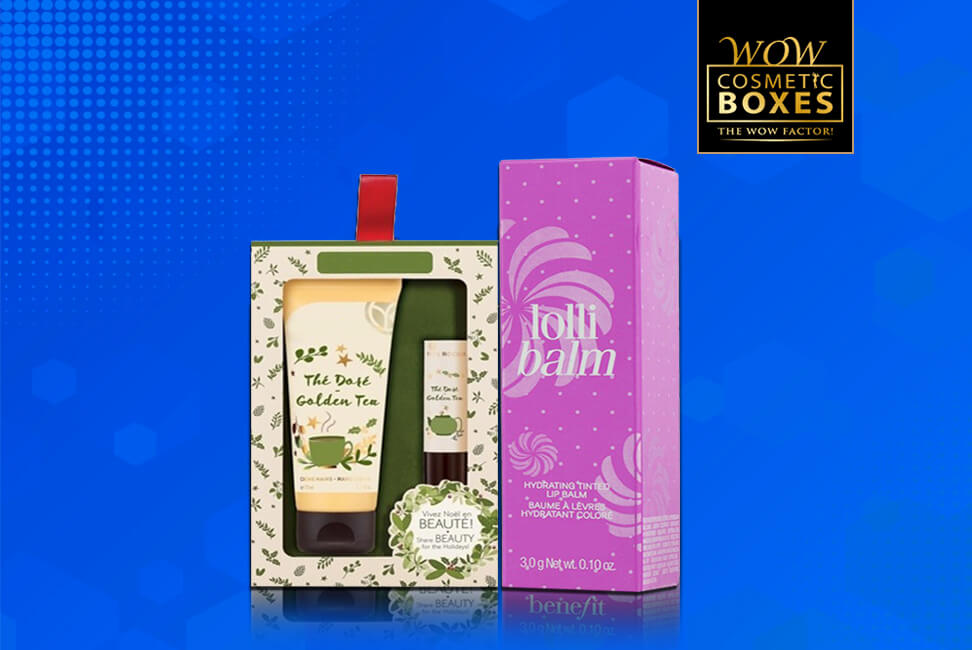 A Sustainable Choice for Lip Balm Boxes
Being sustainable is becoming more and more crucial. You can't sell a product packaged in a solution that doesn't meet sustainability standards. Customer is demanding their favorite brands to switch to more Eco-friendly alternatives. Custom cardboard packaging and Kraft boxes are the top choices of bath bomb brands when it comes to going green. Edible material, plant-based packaging, and recycled paper are also making highlights. There are many other options available; you can choose what suits your product. A green packaging not makes you prominent in the customer's eye but can help you generate more revenues.
If your business is still using the old traditional solution, it is time to make a switch to custom Lip Balm Boxes. It can help you a lot if you sell products that don't fit in a standard size package. Start using custom packaging now to turn things in your favor.