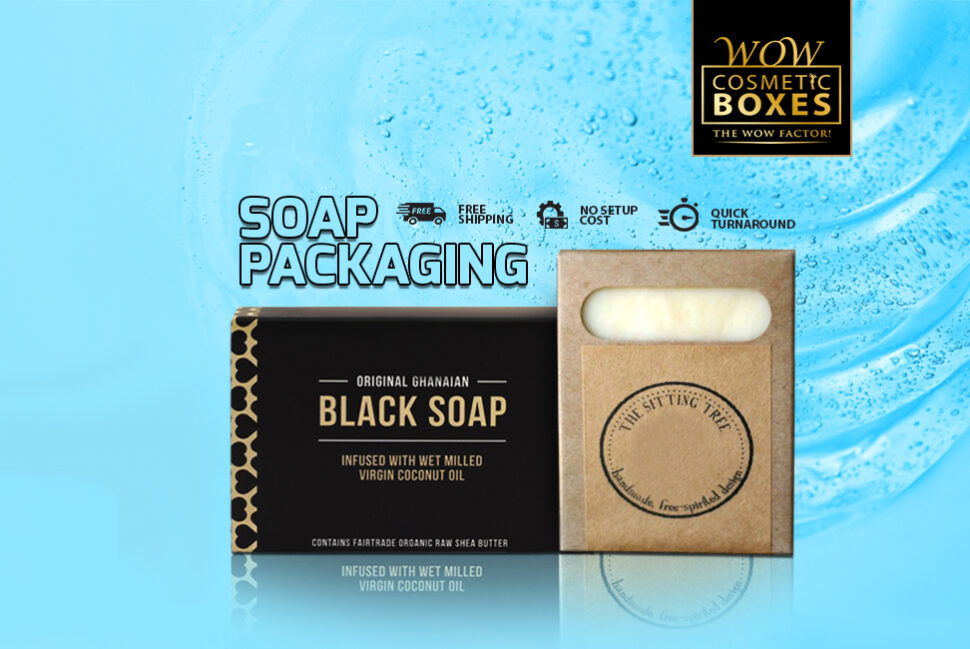 Soaps have become the most crucial item for daily usage. Its history goes back to 2800 B.C. Since then, it has evolved as a product. Body wash, cleansers, and bath bombs, etc. are the updated forms of this. Most people still stick to their old ways and use them as an important part of their health and hygiene. There are other departments where soaps are also used, like in laundry or kitchen, but we are talking about soaps for skincare here.
Soap Packaging – Step Up to Get Noticed in The Competition
The soap industry is vast and there are millions of them all over the globe. The competition is higher as every new company comes with new ideas and innovations. To compete with them, others have to step up their game. They have introduced new shapes, sizes, colors, designs, and fragrances. About two or three decades ago, there weren't many designs available. The soaps were in white and rounded square shapes. But now, there is a variety we can't even have imagined.
Today, every company has its own unique shape, color, and design for its products. Soap Packaging is what distinguishes them from each other. But how can you show your customers the creativity you did to your soaps? You can't leave them open as these delicate soaps are prone to germs, dust, and other environmental factors. And a little moisture can spoil them even before the customer sees it. So, it's crucial to use proper soap boxes to protect them from any mishaps.
Safety and protection are an essential factor after quality and outlooks of the products. Customers want to spend their money on products that look flawless. Nobody would want to waste money on spoiled things. That's why companies are using soap boxes to define their brand.
The boxes you choose for wrapping your goods, tell a story about your brand. So, ensure to make it impressive and effective. They certify to add looks, quality, and protection to your products.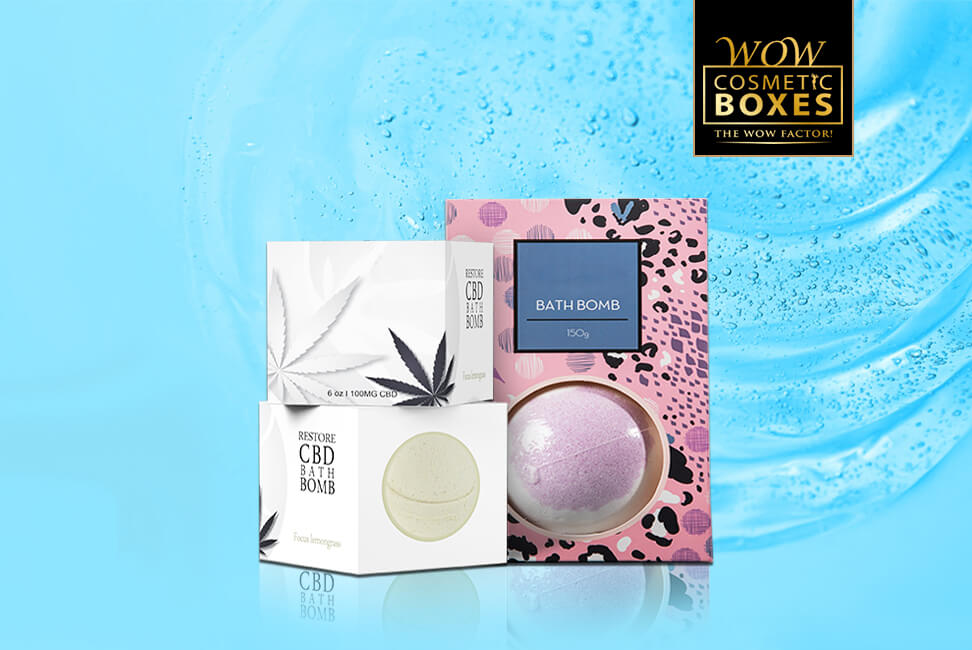 Bath Bomb Packaging – Strategies to Get Ahead in The Market
Bath bombs have created hype in the cosmetic industry these days. These tiny balls are available in different colors and shapes. They are fragile objects that need proper wrapping before transporting or display. These are sensitive to moisture and react to water in seconds. So, make sure that they have the proper Bath Bomb Packaging to protect them.
These trendy products are loved by everyone. They are beautiful to look at and provides a calming sensation to the users. These playful goods are irresistible but how can you show them to your customers? With the use of modern technology and graphic design, you can provide captivating illustrations. The boxes used to pack them can have additional pictures and descriptions of the balls inside. Putting a logo helps you to distinguish your brand from others on the retail shelf.
One thing you must keep in mind, presentation is the key. Looks matter, quality matters, and appealingly displaying products makes a huge impact. Using good-quality material goes long way for your products. They give long life to your goods and ensure that your investment won't go to waste.
Furthermore, add prints to make your boxes look captivating and engaging. Put descriptions about them bath bombs on them. The ingredients list is crucial as many people are allergic to certain objects. Moreover, adding a window will have a peek-through feature for your customers, which is a good thing.
All such tactics allow your brand to prosper and give you fast ROI. This is the main goal of companies. In this way, they make a special place for them in the market. With the custom-made bath bomb boxes, you can deliver products faster and efficiently.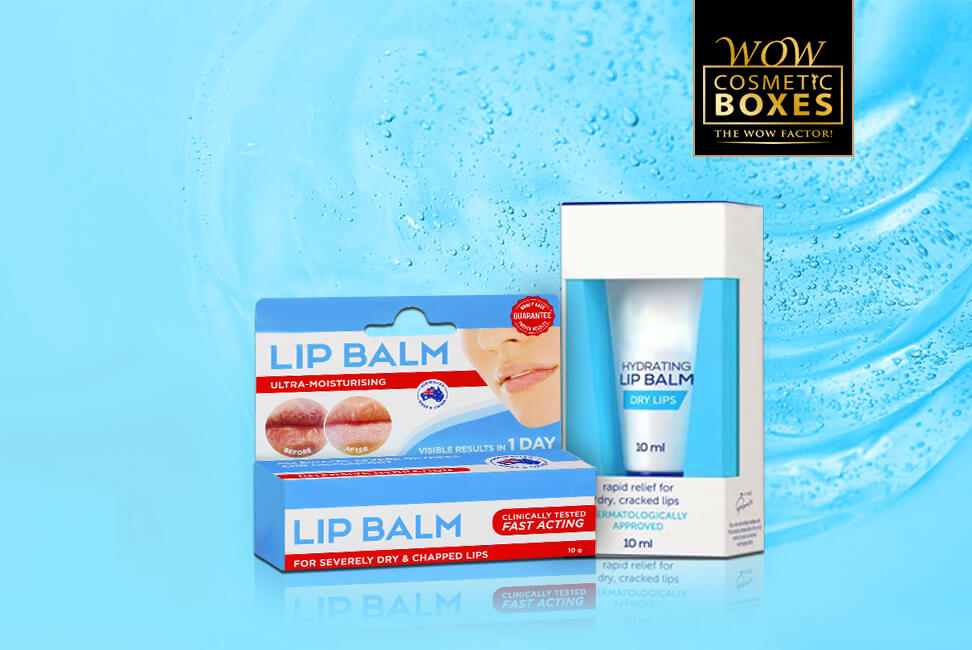 Successful branding with classy Lip Balm Packaging
The cosmetic industry has thrived a lot in the last few years. There weren't this many brands in the past. But with competition growing, and to balance the demand/supply ratio, companies came forward with innovative ideas. The cosmetic products are hundreds i.e. soaps, lotions, body wash, sunscreen, etc. Along with these, makeup products add up. Those include foundations, mascara, lip liner, lipsticks, blush-on, and lip balms, etc.
Lip balm is an essential product these days as people have become more conscious of their health and skincare. Not taking proper care of skin comes with its consequences. Due to changing weather, the skin is prone to various allergies and infections. In such a case, everybody from every age group must follow proper skincare routines.
Industries are introducing ways for innovation in their representation. The more inventive they are with it, the more audience is attracted towards their brand. Designers sit along and brainstorm ideas on how to get ahead in the race. Because if they are not paying enough attention, they'll lose their customers.
Additionally, proper marketing and branding of products are essential. After representation, unique advertising is what takes you to the top. Make sure you do it the right way. Take custom boxes, for example, you can add a glossy or matte touch to them for expressing your brand. Moreover, you can introduce gold or silver foil embossing to them. It gives them a classy and ravishing outlook. Plus, you can add decorations to them, put ribbons, etc. in them. Or you can go with simple and decent looks for your brand.
Branding done right is a crucial feature for any company. Lip balms are in trend and using extravagant Lip Balm Packaging for your brand might do wonders. It's a smart way to introduce your goods and advertise them as well!