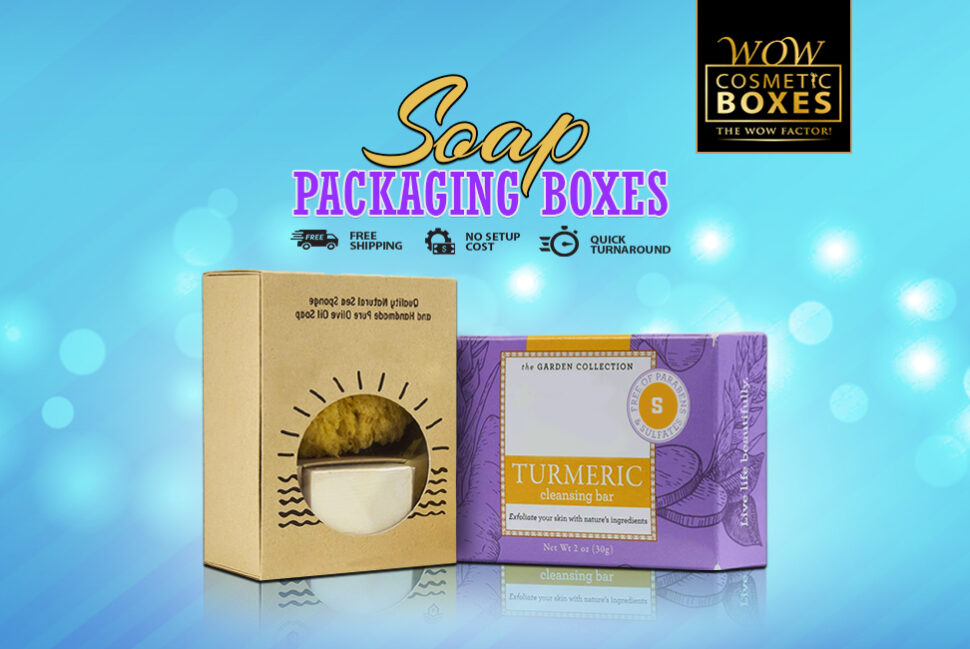 If you are still taking your product packaging as the only way to hold and protect your product, you are wrong on so many levels. You are losing an opportunity to boost your sales and increase the product revenue. Product sales depend on various factors, and the most essential is the product quality, and the second comes to the packaging. You have to work on both and think creatively to design a unique solution. How you package your products can be an essential factor in driving sales. You may disagree with us, but this article will prove the importance of creatively designed custom boxes.
It is no doubt that the competition is tough in the soap market, and a brand that has unique packaging has a competitive edge over other brands. Customers prefer products packaged in modern, convenient, and innovative boxes. It can significantly impact sales. When it comes to influencing the customer purchase decision, you can't deny the importance of creatively designed Soap Packaging Boxes. If the presentation and design are not tempting, customers are more likely to ignore your products. When it comes to driving sales with custom soap packaging, understand the customer psychology as it affects the customer perception of the product's look and feels.
Here are some efficient ways in which custom soap boxes can increase product sales and revenues.
An Attractive Logo and The Right Color Choice Drive Sales
One of the easiest ways to grab customer attention and make them purchase your product is by incorporating your brand logo. The logo placement plays a huge role in influencing customer perception. Not only logo is essential, but choosing the colors which are relevant to your product and brand is also crucial. Colors can set the tone of the product, and they can set you apart from the crowd. So, ensure that you are using the design elements which suit your product and targeted audience.
Brand Building Is the Key to Draw Attention
Custom packaging is your opportunity to speak volumes about your brand. It is a way to communicate your message and build a strong brand-customer relationship. People take custom boxes as part of the experience. The packaging material, color, shape, and style matter for an exceptional experience. A branded packaging solution has more chances to get sell as compared to the standard plain boxes. Make your brand logo the center of attention to drawing attention instantly. It makes a positive difference in the sales. So, it is crucial to understand how custom boxes with logo can raise sales.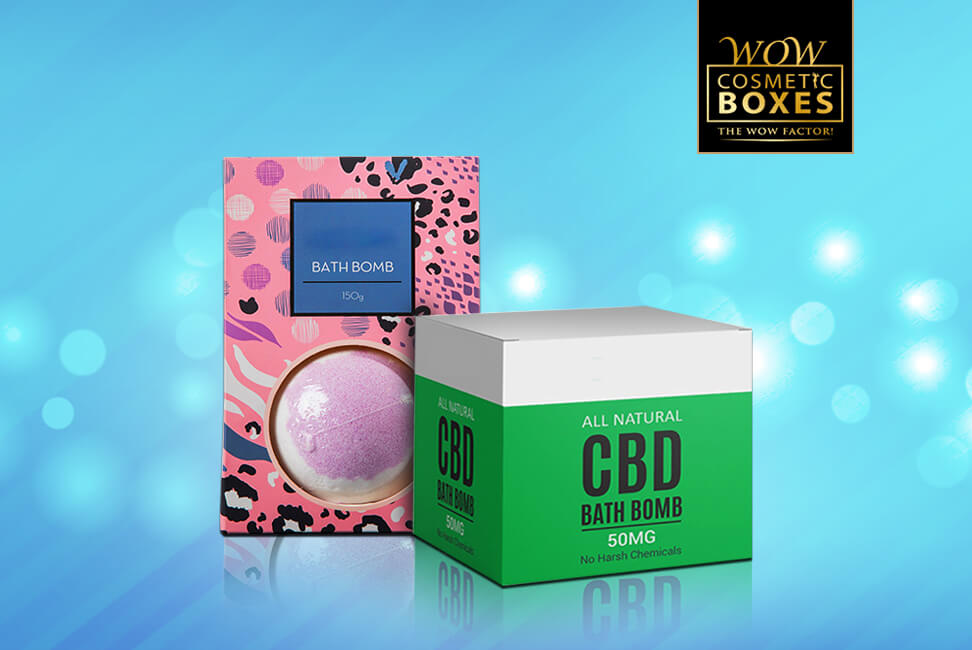 Informing Potential Customers Bath Bomb Packaging
Customers are more likely to purchase a product if they get all the essential information about it. Try to provide as much info as possible to the consumers. Firstly, mention the product and brand name. Shoppers always try to find these two details at first glance. List all the benefits, precautions, and warnings about the product. It will help customers decide whether the product is a good fit for them or not. Today's customers are more detail-oriented, and they pay attention to every little detail. Bath Bomb Packaging needs to be simple and clear to convey the info to the users.
Honesty In Packaging Goes a Long Way in Generating Revenues
The minimal rule is essential for soap packaging, but another crucial element to consider the honesty. The design needs to depict your product as what it is in reality. If you mislead customers, there is a chance of huge loss. You can lose your loyal customers, which are hard to earn. Honesty and authenticity can go a long way in boosting sales and improving your brand image. You only have one chance to win customer loyalty. So don't miss this opportunity of building your customer base.
An Exceptional Experience Increases Chance of a Strong Relation
Your product packaging is crucial than you think. Most of the soap brands prefer simple brown boxes due to their low-cost, but it is ordinary and not appealing at all. However, custom packaging provides you several opportunities to build a strong relationship with the customers. Custom boxes with unique design elements are an ideal way to provide an exceptional experience. One way is to personalize the unboxing experience by adding hand-written notes, discount coupons or vouchers, a sample product. It will not only help to retail your old customers but grow the customer base.
Customers Are Willing to Pay More for A Sustainable Solution
Eco-conscious customers are sensitive to how green the product packaging is, and they are more likely to pay extra for sustainable solutions. If you want to see a positive difference in your sales, it is time to make Eco-friendly solutions for your business. It is not only a way to improve the brand reputation, but it shows a positive impact on sales. A study has proved that customers favor the brands more that are adopting sustainable and Eco-friendly practices. Using fully recyclable material can help you earn customer loyalty.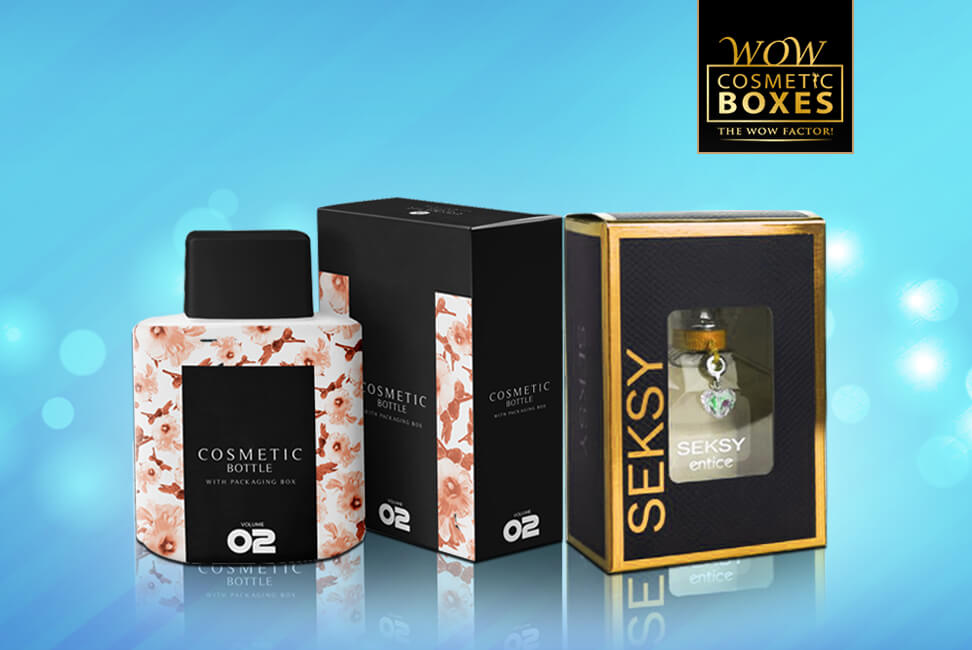 Cosmetic Packaging Boxes Unboxing Add Value to Your Business
Selling your products or delivering them to the customer is not the end of the purchase experience. If you think your job ends once customers have received their products, you are doing it wrong. The sale process is an entire service. From customer service to product quality to the packaging and shipping, it all counts in making a successful sale. High-quality product has its importance, but your customers also consider the packaging box as part of the experience. They enjoy the product if packed if delivered in well-designed boxes. So try to have an original, premium, and memorable solution.
Most customers are willing to pay more for the Cosmetic Packaging Boxes wholesale, which are designed according to their needs and values. So, it is essential to keep your ideal customers in mind while designing an ideal solution. Investing a little more into your packaging, and try to understand how creatively designed custom boxes can significantly impact sales.