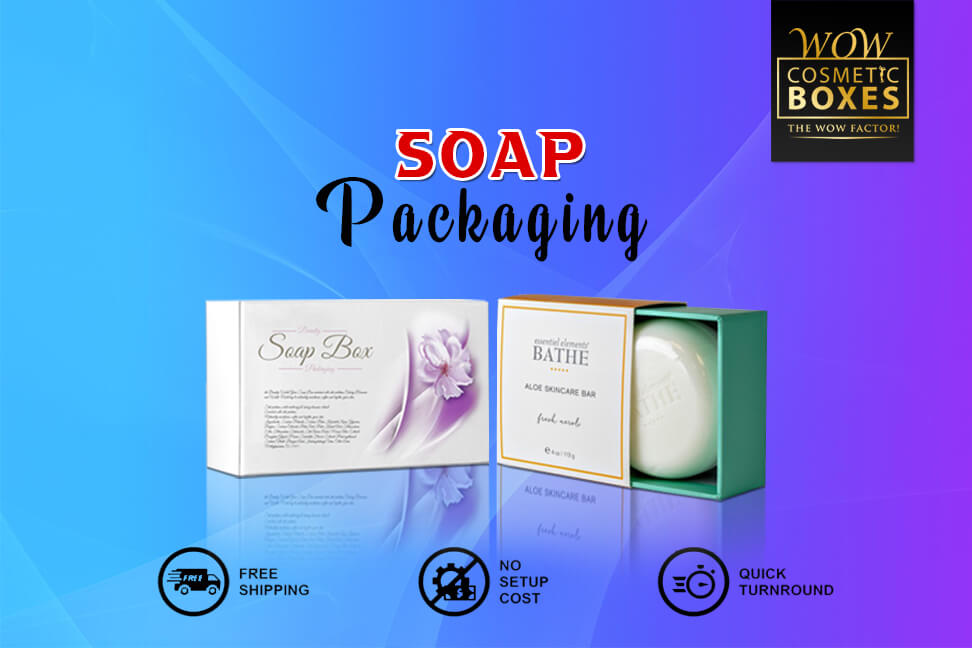 https://wowcosmeticboxes.com/blog/2021-guide-to-design-soap-packaging/While paying a visit to a retail store or an online, product packaging is what you will see everywhere. From a pack of small bubble gum to the large soap bottles, everything comes into a package. Gone are the days when people take product boxes as a container to hold the content. But (thanks to social media and the rise of e-commerce), it has become more essential than the inside product. It has become part of branding and marketing strategy. There is no way that you can overlook it and still get successful. As a soap brand, you need to understand two things; what packaging design matters so much, and how can you create an eye-catching design?
How can create killer Soap Packaging?
Creating a killer package design which makes customers turns head is essential to stand out in the crowd. When it comes to Soap Packaging design which is perfect in all ways, two things hold the utmost importance; practicality and visual appeal. The most crucial part of the whole shopping experience s to ensure that product reaches in customer's hand safely and securely. Secondly, if the package won't look good from the outside, you will miss the chance of making a lasting impression on the customers. A good design not only matters for your business but also the customers. So, there is no way to escape it, and here are some tips to help you out.
Know the brand
To design the custom soap boxes, it is essential to know your brand and business, inside and out. You may already have decided on a color scheme, a logo, and a message for branding purposes. A wise step is to incorporate the branding elements into the design. It will allow you to maintain brand consistency across all platforms. If you sell different types of soap products, stick with a single brand scheme with the individual design that allows products to speak for themselves. If you don't have an established brand, we suggest doing it first.
Understand the product and the people that buy it
The second step of the design process is to understand your product and the customers. Knowing the product means understanding the type of box you need. Do you sell products that need special protection? Or are they bulky and need special structured boxes? What you sell helps you make the right choice regarding the box size, structure, and style. When it comes to customers, they judge your product based on what it looks like from the outside. If you have a good knowledge of your customer's needs, designing an appealing solution will be easy. Try to approach a design from a customer viewpoint.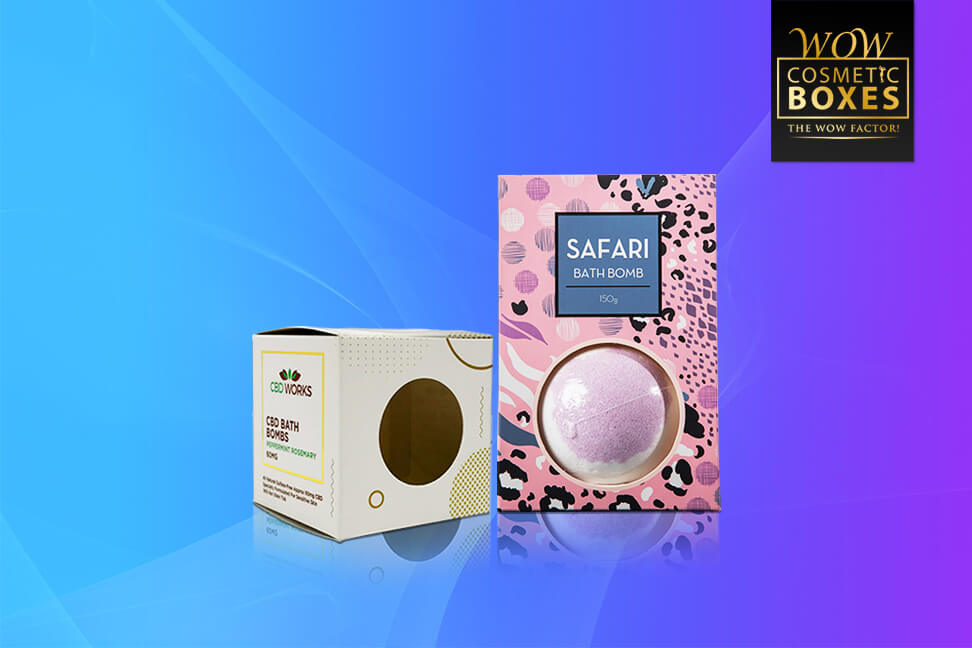 Consider the cost for Bath Bomb Packaging
While imagining the Bath Bomb Packaging design for your products, you need to ask yourself two questions. Does it go perfectly with the brand and product, and are you able to afford it? First of all, you need to consider the budget and the cost of the whole process. The more elaborate your design will be, the higher will be the cost. If you are a startup or running a home business, don't be shy t start on a smaller level. Watching the bottom line doesn't mean compromising the quality and creativeness.
Know the basics of the design process
We have already mentioned that knowing the product is essential to choose the right box. But when it comes to the design, there is a lot more to consider. From the color choice to the finishes, everything should be on point to make customers crave your product. Using the brand colors is one great way to be consistent or you can use shades to highlight product features. Using the product image or a window patching is up to you. We think for soap boxes, a clean and minimal look works better than the complex design.
Take Point of purchase into account
The design of custom boxes is greatly based on where your product is getting sold. Are you an e-commerce brand or a retail one, or probably both? If your product will be going to sit side by side with other competitors, you need a design that makes you stand out. Your focus should be on setting the product apart from the crowd. When we talk about e-commerce, it is a different story and has many challenges. How you package, ship, and label the boxes matters a lot. The package needs to be secure, reinforce your brand message, and provide an experience.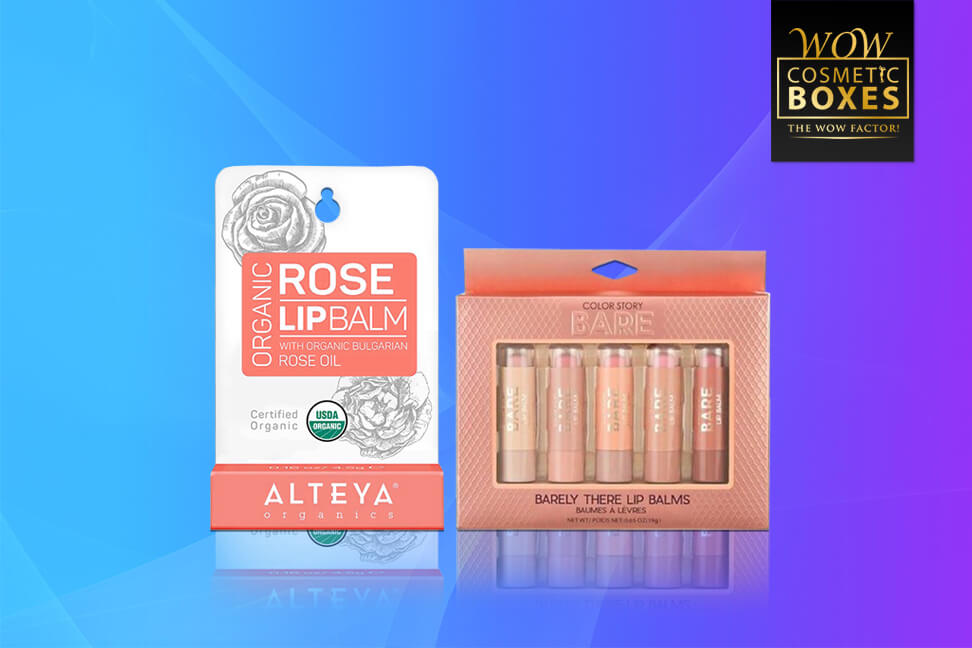 Unboxing experience matters a lot in Lip Balm Packaging
Unboxing experience matters a lot for the e-commerce soap brands and homemade businesses. To deliver an exceptional experience, you have to ensure that the package should arrive at the customer's doorstep in perfect condition. Not only the product should remain protected, but the box should not also look shoddy or deformed. Moreover, give your customers more than a product. A small gift or a handwritten note can do wonders for your business. Keep in mind there is no need to go over the board. You can still impress the customers with a simple approach.
The above tips can help you out to lay the basis of standout design for Lip Balm Packaging. But it doesn't mean that the design process is over. Big brands always evaluate their packaging design with the industry trends and customer's demands.