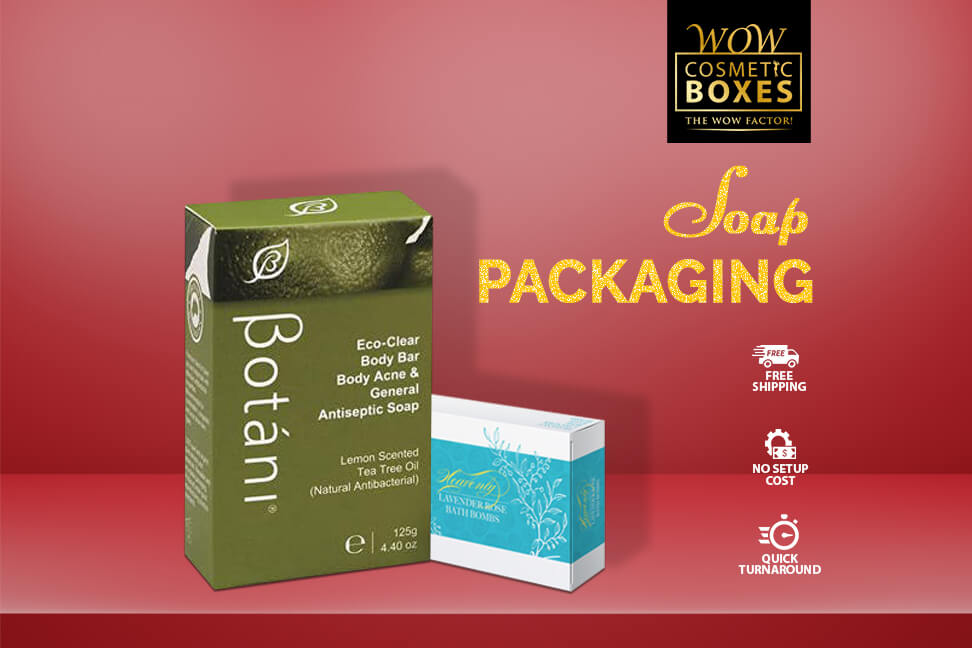 The soap industry has progressed a lot in recent years. People are using soap not only for cleaning but also highlighting their natural beauty. Due to the tough competition, soap brands are becoming more open and customer-friendly. The companies are working to be the ones in high demand by delivering high-quality products. They are following the new emerging trends to delight their customers with a surprise. Having a high-end product will not help you out unless you present it in a unique packaging solution. Design companies can help you to have a solution that inspires customers to purchase your product.
Soap Packaging Ideas That Boost Brand Identity
Given the size of the cosmetic industry, customers have so many options to choose. Many soap brands are popular among customers, but you can get your name noticed with unique and exceptional Soap Packaging. A well-designed solution reinforces the brand identity and inspires customers. You have to combine the technical and creative skills to build your name in the soap industry, but it is not easy without professional and high-end packaging. Even if you are going to hire a professional for the work, you still need to know what you want in the design to meet the customer's needs. Here are some tips to follow to design unique packaging.
Sleek, Clean, and Minimal
Going sleek, clean, and minimal is the way to appeal to modern customers. You have to jump on the minimalist bandwagon and rock your brand identity with style. People love simple, stunning, and visually appealing designs. One way to do this is to use a lot of white space with simplistic and bold typography. It attracts the attention that pulls viewers in and keeps them crave for more. Simple lines and clean colors are the key aspects of modern design. Simple soap boxes are becoming the top trend that brands are following blindly. With a clean background and simple typography, you can be the real winner in the industry.
Leaves an Impression
Every soap brand wants to be the one that leaves a strong impression on the viewers. One way is to launch limited edition packaging. It is the trick that always works and results in an impulse purchase. We cannot specifically say that you have to do this and that to make an impact. It depends on your brand identity, your product, and the targeted audience. Sometimes dark and moody make it to the customer's hearts, and sometimes, it is the simplicity that is extremely appealing. No matter what personality you want to portray, make sure it turns heads.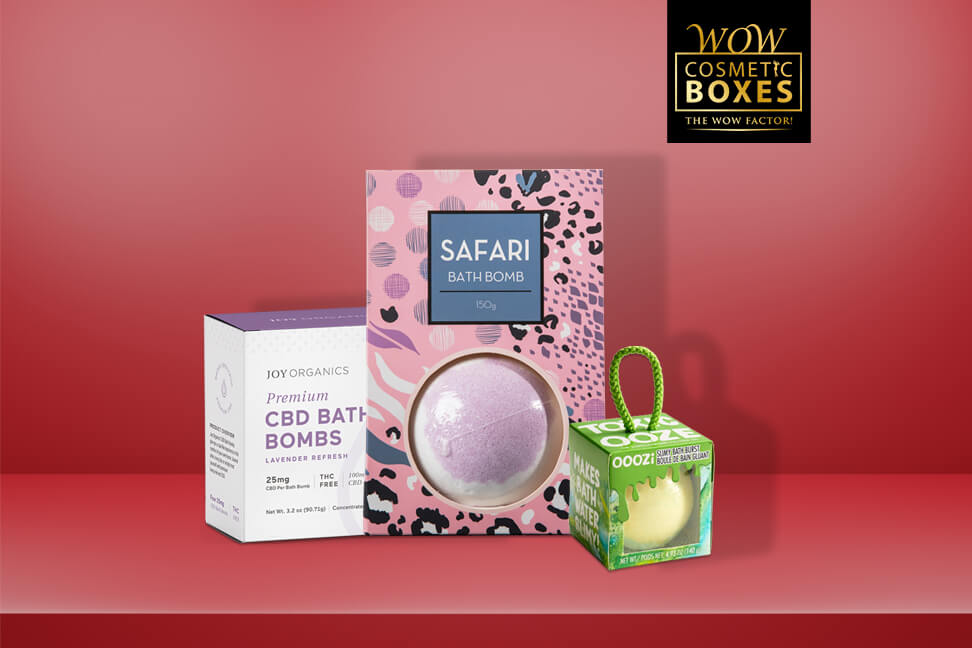 Be Bold With Bath Bomb Packaging
A design that is bold and straightforward always initiates customer's interest in the product. It shows the customers what you believe and how you stand for it. You can use color, shape, typography, and other design elements to show your confidence with Bath Bomb Packaging. It is not essential to go for dark elements; light natural shades also work great. Being bold doesn't mean going over the board and design something which is not hard to understand by shoppers. Whether you are going to be bright or subtle, make sure to keep brand consistency. Start planning the bold design today and see how it boosts the product sales.
Go for Sophistication
Sophisticated and stunning designs are the way to show your brand class and style. We have already mentioned that there are several ways to show off your personality. Soft and subtle colors are mostly used color in custom soap boxes. You can also take a sophisticated route by choosing luxury and refinement with the right choice of design elements. Many soap brands usually try to give off feminine vibes, and adding a pink background is an ideal way to do it. Incorporating the floral themes with green, purple, and soft pinks adds depth and a natural feel to the design.
Choose a Modern Route
You can play with shape and material to take a modern route and design a solution that looks different from everyone else. Once again, consistency is the key to be successful. Don't make the design look cluttered, little text and few images can communicate the brand message. You can give your product a cool, sleek, and minimal look by combining the design elements with your brand logo. You can also make the unboxing unique by giving the box an edgy feel. It all depends on how creative you are and what you can do to draw customers.
Spread the Love with Lip Balm Packaging
To send the message of love, you can portray the happiness of reunions and hugs. Design the soap boxes like gift packaging to make customers give your product as a present to their loved ones. You can show off the love by using red color as the background and printing the text in golden color. It will make your product look luxurious and high-end. Red and black colors are also the way to celebrate love and happiness. It allows attracting customers and telling them it is a perfect gift for someone special.
It is essential to keep your soap and Lip Balm Packaging up to date. Modern customers need an advanced solution. So, try to design the solution according to the latest and emerging trends. Keep an eye on the completion, know your customers, and corporate the current design trends.