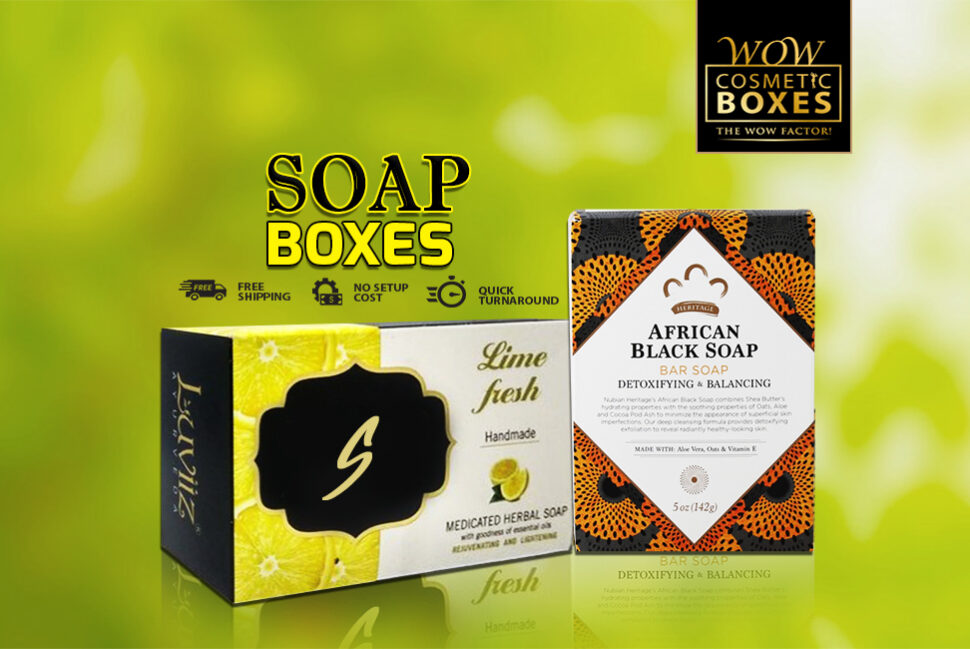 Not everyone shop based on logic and practicality, a lot of subconscious goes in while choosing the product. An effectively designed packaging role has a crucial role to play in a customer's purchase decision. Almost 80% of purchase decisions are made on the spot and in the stores. A creative packaging solution meets customer's expectations and gives them confidence that they are making the right choice. If you are thinking it is a lot to ask from a simple soap box, you are wrong. When designed according to customer's demands and the latest trends, a custom box can do wonders for your business.
6 Essential Design Elements for Soap Boxes
A well-designed solution looks visually appealing, makes an impression with its creative design, and makes customers feel happy. The best design sparks emotions and feelings; it makes customers feel connected with your brand. So, the question is, what element can make Custom Soap Boxes exceptional? There is no formula or proven algorithm behind it. You need to understand the customer's needs, your product's requirements, and market demand to get the recipe for success. There are so many creative and innovative ideas for wrapping the soaps. No matter what idea you choose, don't forget to add these essential elements to the soap packaging design.
A Valuable Experience
Opening a gift on birthdays and Christmas was an exciting journey, and we still remember that experience. People crave the same feeling while opening the packaging box. They look forwards to find something exciting and unique in the boxes. Putting your product in the box is not enough; you need to work on the experience and unboxing. The inside of the package is as essential as the outside print. There are many ideas and options to elevate the experience with custom boxes. Extend the outside print to the inside, add handwritten notes, custom tissue papers with logo, and customized inserts are some of the options to consider.
Increased Perceived Value
Admit it or not, customers can determine the quality and price of the product only by looking at its packaging. If your product is high-end and packed in a plain brown box, customers will not give it a second look even there is a perfect product inside. You automatically assign a value to your product with your choice of packaging design. A well-designed and eye-catching solution will increase the perceived value so that customers feel happy about the product even before using the product. Another to keep in mind, don't show your product better than the original in the images; the results can be damaging.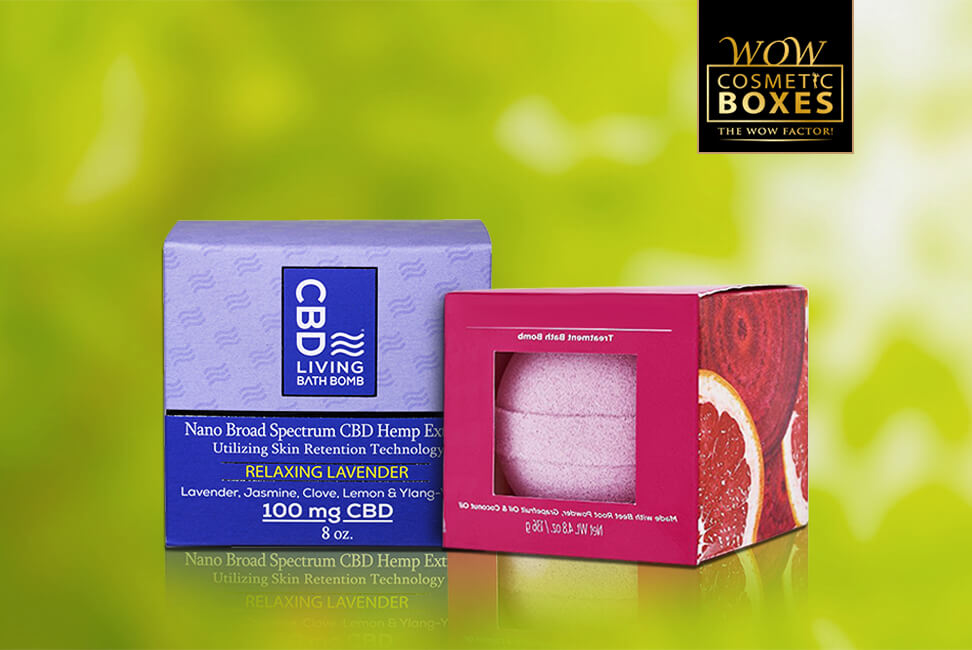 Sense Of Individuality with Bath Bomb Boxes
Every brand wants to make their look product unique on the shelves, but in reality, all the products will be the same if not packed in the packaging boxes. Do your market research and find what your competitors are doing. It will help you to think differently, and you will avoid using the option which other brands are using for Bath Bomb Boxes. Most soap brands use soft and light colors for soap containers; you can go for something vibrant and catchy to draw attention. If everyone is having square and rectangular boxes, choose an unusual shape.
Trigger's Emotions and Actions
An essential element of the packaging design is that it should trigger emotions and feelings. It will inspire customers to buy your product. If designed according to the customers, it can make customers excited and passionate. Emotions and memory are interlinked, so it will keep them coming back to you for future purchases. Remember, the design which evokes emotions and feeling remain in customer's mind for longer. Triggered actions can vary depending on the packaging theme. Some brands appeal the joy, and some go for nostalgia. Plucking the customer's emotions is more effective than other tools.
Call Out Product Benefits
Providing clear and concise information is the hottest trend in the industry. Customers want to know every detail about the product before closing the deal. Choose clean labels which provide your customers with all the information about the product and brand. If your product offer which others are not offering, mention it clearly in the boxes. If you are a sustainable brand, the design should say it aloud to the audience. Choose bold and clean typography to draw attention to your product. It will result in boosted sales, and customers will also appreciate the effort.
Designed For the Targeted Audience
You will not put a male photo on the boxes if the product is for women. Designing soap packaging for your targeted audience is not straightforward; it is a tricky process. Brands need to know the ideal customers. Who are they? What is their interest? What is their age group? What appeals to them the most? Do your research, take people's feedback, and keep a close eye on the competition. Testing your design before the final launch can help to find out the shortcomings. If you don't align the packaging with the ideal customers, you can fail badly in the market.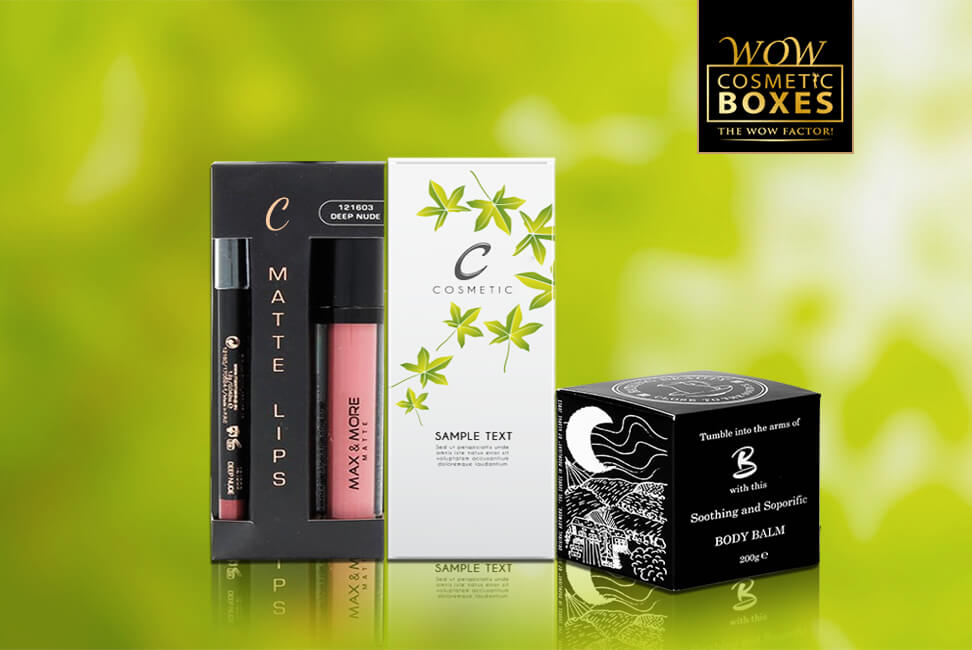 Clear Brand Purpose with Cosmetic Boxes with Logo
When it comes to showing your brand identity with the help of custom boxes, the logo plays a crucial role. Make your brand purpose and values clear. Customers will not buy your product if they can't figure out what the product does and who is behind it. All successful brands in the world have a purpose or a slogan or a tagline. If you have any, add it to the packaging design to make customers connected with your brand. Take a minute to know what your brand represents and make it part of the design.
Custom boxes are not only meant to enclose and protect the product, but it also needs to make the brand and product purpose clear with all the essential elements. Cosmetic Boxes with Logo help build a strong identity, appeal to the customers, and provide you an edge over the competition.