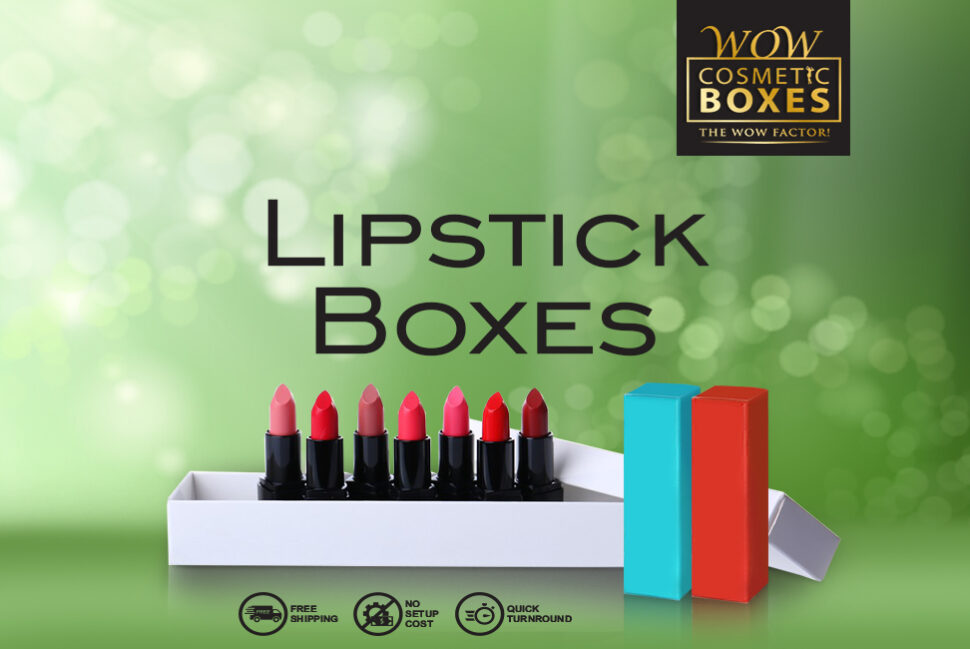 In the cosmetic business it is easy to make more if you present your products in an attractive manner. No matter how good is the quality of the product you are selling, outlook of the product is also very important because the ladies only see how attractive the product is looking. Same is the case with the lipstick, if you present them in a nice colorful box, you will make sales easily otherwise it can be difficult to sell them at the store. Everyone uses packaging boxes for lipstick but it is important to notice what kind of boxes really help in making sales. Can ready-made Lipstick Boxes sell good or customization is important? People have this question in their mind for so many times especially the ones who are looking to start cosmetic business. The answer is yes, because simple brown boxes can never do the trick for you. Let's discuss what else is important.
Creative design of boxes can make stylish packaging
During the customization process, the design of boxes is selected by the manufacturer. Those businessmen that are designing the boxes for the very first time can find it difficult to make fancy designs. This is why it is important to research about the right design option for the cardboard boxes. There are various styles and shapes of boxes that are used for lipstick packaging. These style include.
Tuck end boxes design that is easy to assemble
The boxes are commonly used for products like mascara, lip gloss and lip balms. They are made to the shape of tube because the lipstick is usually packed individually and these tube shaped boxes are perfect for them with tuck end opening and closing from top and bottom. Tuck end design provide the security lipstick needs and are made to the standard size of lipstick.
Display boxes to showcase lipstick colors
The display boxes are popular for lipstick because in the cosmetic store, ladies want to see the color of the lipstick and it's difficult to show them in a closed packaging box. Therefore, the display box is used that can accommodate multiple lipsticks easily and is made from durable cardboard quality which do not lose its shape for a long time. We also see displays made of plastics but now the cardboard displays are common because of their less weight and catchy appearance. The sample lipsticks are displayed in front of customer so she can apply and check the color that suits her.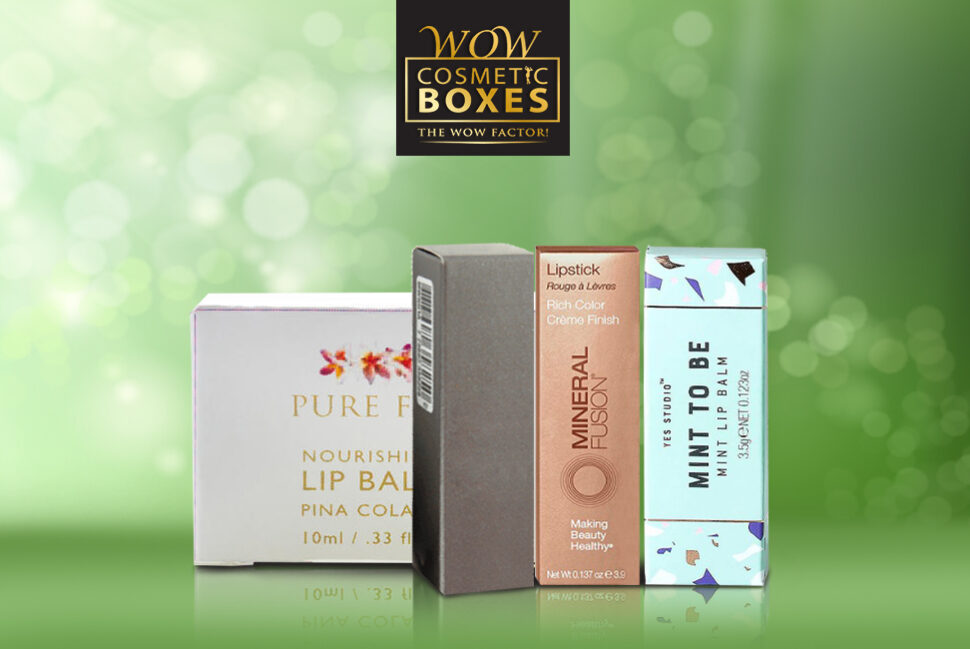 Window boxes that look elegant
Die cut window on the cosmetic boxes look very beautiful to watch and especially when you want to give your product a boost, these boxes come handy. There are plenty of boxes styles that are fancy but the window boxes have its own specialty and benefits. Watching the product from inside the box makes an attachment with the box which helps in making sales opportunities. You can even make window boxes with Kraft material to give Eco-friendly packaging to your product. You will be able to get affordable packaging than cardboard and would make more profits out of your product.
Sleeve boxes design- A unique style to pack lipsticks
Sleeve design is affordable and unique, the sleeve and tray style is special and very few cosmetic products can be packed in these boxes. Even for lipsticks, it is not very common but if you are a new brand and want to present product in a stylish way then you must opt for lipstick sleeve boxes. They can be printed and have all the features needed to make a product stand out in the market. You can customize these boxes using rigid material which is very elegant and special. For gift giving, these boxes provide a perfect feel and can be customized to keep other cosmetic products as well in a box along with lipstick.
Hinged boxes style for multiple lipsticks
Hinged boxes style is a unique style for cosmetics that is famous for gift packaging. The boxes are made from rigid material and have a magnetic closure that gives an amazing feel when box is opened or closed. It is perfect if you want to ship the lipsticks as a gift to your customers or for promotional purposes. In a cosmetic business, you can send lipsticks as a business gift in these boxes. They are customizable and are heavy as compared to the ordinary cardboard boxes.
Colorfully printed boxes increase lipstick sales
Apart from the style of the boxes, the printing on packaging can also prove to be very significant. Reason behind that is that printing is the only way through which you can communicate with your customers. You can visually communicate by printing pictures, ingredients and other promotional messages on the boxes. Brand logo matters a lot and when you print it on the boxes, it allows you to do branding and marketing through them.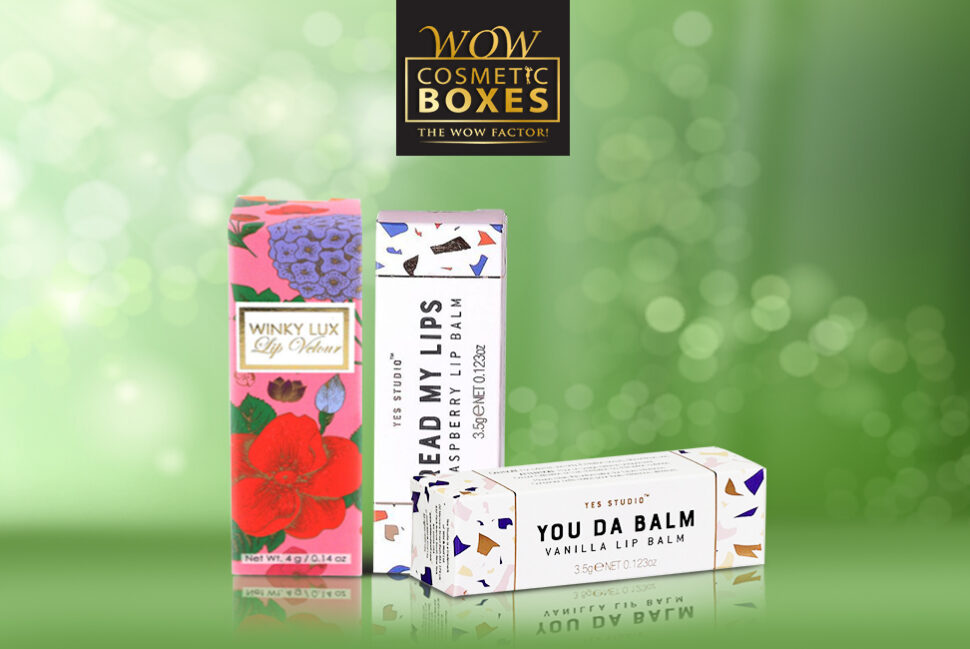 When you want to beat competitors with amazing printing designs, you should also use various finishing add-ons. Gloss, matte, foiling, spot UV and many other finishing options are there to apply on the boxes to get maximum benefits. These add-ons make the boxes and when customers carries your product in box, it will give a mesmerizing feel. You can also use these options on Lip Balm Boxes and other cosmetic boxes you are designing for your product.