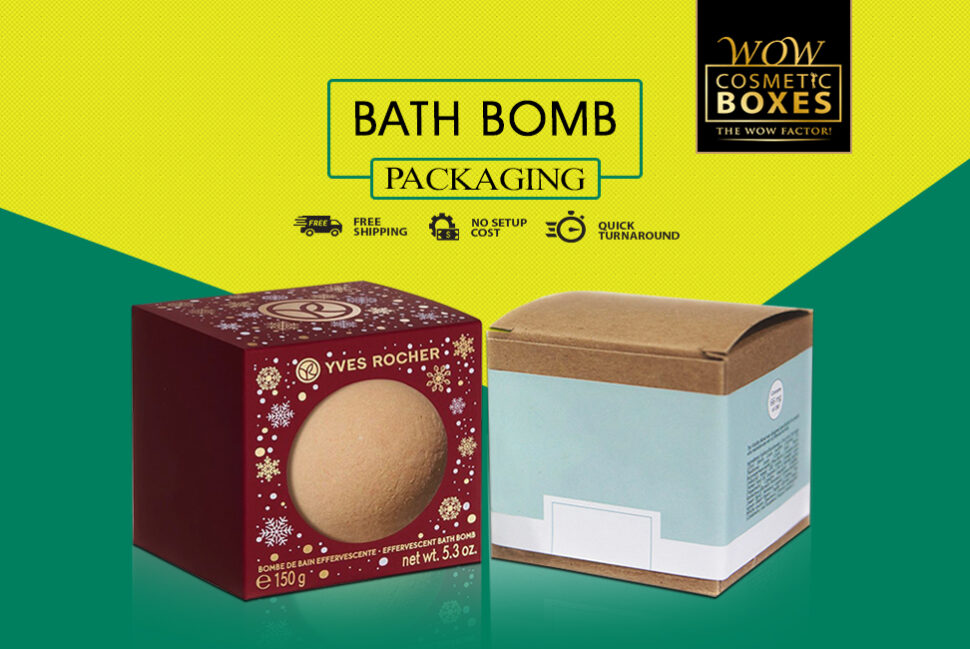 Who doesn't love to use bath bombs to make the bath experience more exciting? Bath bombs are small bundles of joy and are loved by all. Starting a bath bomb business may seem easy but competing in the market is challenging. So how can you survive in a saturated market as a new or small business? Work on the product quality and its packaging. Many new brands overlook the importance of product presentation and how it impacts customer purchase decisions. What do you think about how customers make the purchases in the stores? We know that brand popularity and price can be the deciding factor, but you can't underestimate the power of a customized solution. Custom packaging, if done rightly, can do wonders for your business. So make sure to get it right.
Some Creative Ideas to Design Bath Bomb Packaging
Go to a retail store and head towards the bath bomb aisle. You will find several different kinds of bath bombs waiting for the shopper's attention. You can see all the items are arranged in some patterns. It can be hard to distinguish one brand from the other. Usually, businesses have the same set of ideas when it comes to Bath Bomb Packaging. A small bath bomb box with natural color and the brand logo is a generic solution for bath bombs. Custom boxes are the way to show your brand personality. It needs to be unique and show the customers what makes you stand out.
If you are looking for some design ideas, you have come to the right place. Learn how to design bath bomb boxes to stand out and effectively tell your brand story with the below tips.
Use Recyclable and Reusable Cardboard Boxes
A great way to showcase your bath bombs is to foe recyclable and reusable cardboard boxes. Cardboard and corrugate are the most popular choices for cosmetic containers. It will not keep your product safe but also increase its appeal. Cardboard packaging is available in a range of sizes, shapes, and styles. It is also a cost-effective option. Showcase your product in a way which they deserve. You can add a personal touch to the brown cardboard with different customization options.
Simplicity Can Be Magical
You can have a perfect solution by having a simple and elegant solution. Apply the simplicity rule both inside and outside. If you don't have a high budget for printing, going minimal is the best choice. Pick a single colored box and add only four elements. Your product name, brand logo, valuable information about the inside content, and image are enough. A minimalist design is all about ease of use and customer convenience. It is the way to tie your brand together.
Add A Little Transparency to Soap Packaging
Showing what you are selling is the ideal way to boost your sales. Customers are willing to more way for an authentic and honest design. Add a small die-cut window on the top of the Soap Packaging to increase the appeal. It also allows customers to have a closer look. It is also a perfect way to stand out in the crowd. Customers care about what they are purchasing. When you let them see what's inside, customers can decide whether the product is good for them or not.
Give the Inside Print Surprise
We have highlighted the importance of a valuable unboxing experience, and here we go again with it. The growing popularity of the unboxing videos allowed brands to make a lasting impression on the customers. Giving something extra to your customers will not cost you a fortune. It will only be the 5-10% additional cost. Adding an inside print to your boxes is the ultimate way to give your customers a delightful surprise. There are many other ways to enhance unboxing. The options you choose highly depend on your budget.
Don't Choose Square or Rectangular Shapes
It is time to ditch the regular shaped boxes and go for something unique. A Square, rectangle, or cube is the most common shape you usually see in the stores. When it comes to custom boxes, you can be creative and functional at the same time. Pillow boxes are very much popular in the cosmetic market. Heart, leaf, and cake slice-shaped containers are some other options to consider. Remember not to compromise the functionality over beauty. Keep in mind the convenience of users and store owners.
Custom Sleeves Are Becoming Popular
A creative and unique way to present your bath bombs is to for a custom printed sleeve. You only need to cover the box with a customized sleeve instead of the regular lid. It is a cost-effective option that ultimately increases the aesthetic appeal. You can use this idea for any product and can customize it accordingly. If you aim to cut down the cost and catch the customer's attention, you can hit two birds with one stone. With custom sleeves, you can reduce the material and printing cost. Moreover, it allows you to be as creative as possible.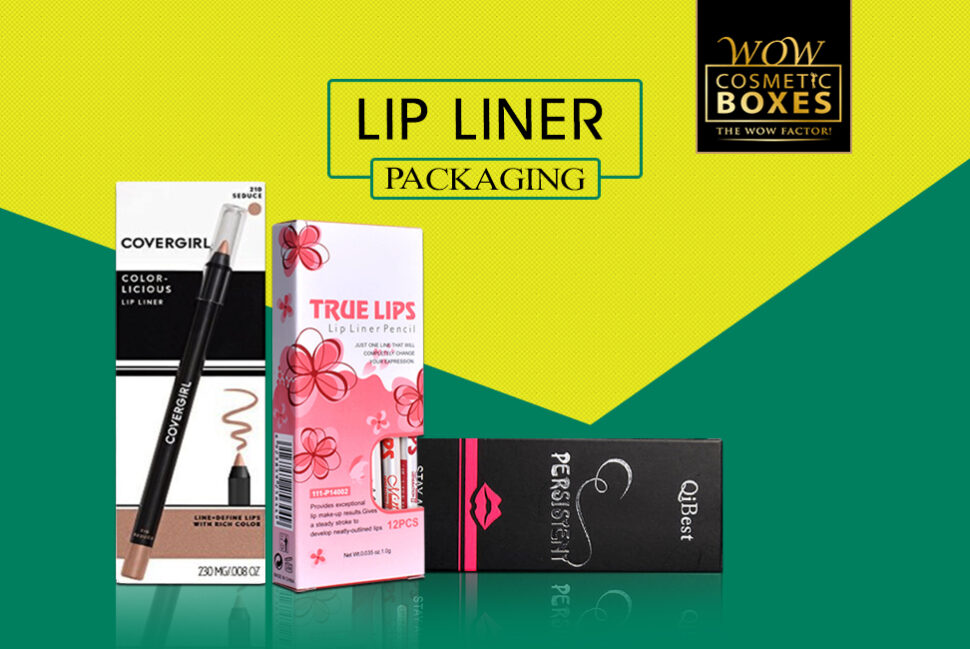 Use Foil Stamping For Lip Liner Packaging
If you think hot foil stamping is too expensive, you don't have to worry anymore. Foil stamping was expensive in the past because of the labor involved. Nowadays, there are so many options available. Many companies also offer affordable stamping. The price will only go high if you go for additional options. Stamping increases your product value without breaking the budget. From modern to minimalist to luxurious, you can choose whatever suits your brand the most. Gold and foil stamping are some of the popular options.
If you want a perfect Lip Liner Packaging that stands out, we recommend working with professionals. As we already mentioned, DIY can be a good idea,[ but it may not look professional. Designing the perfect labeling and have an appealing design can be a complicated process. But collaborating with experts can make your imagination come to reality effortlessly.