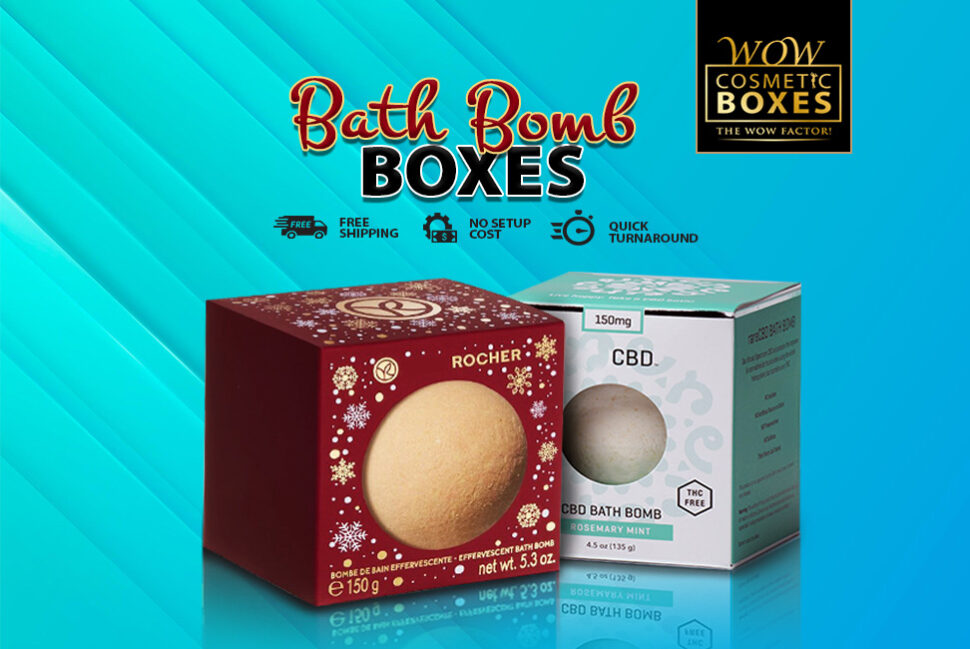 If you are one of the brands that can't find its way through the crowd, the only solution to stand out is to have an innovative and interesting packaging solution. With the right choice of design elements, you can make the right impression on customers and convince them for the purchase. Customers appreciate the bath bomb brand that put effort in customizing the product containers. It shows that they care about the customer experience. From the boosted sales to the brand loyalty, you can accomplish a lot with a small custom box. There are several benefits which a brand can get with a custom packaging solution.
6 Ways Custom Bath Bomb Boxes Help Your Business
Custom packaging is more than a simple box personalized with colors and other elements. It is an experience which you provide your customers. Selling in the retail and online stores may seem easy to other but it is not everyone cup of tea. You don't only sell the bath bombs to the customer, you are selling your brand to them. Having customized Bath Bomb Boxes are more crucial than you think. If you are of a thought a plain box can take you places and makes you win customers, you are wrong. As we mentioned before, it is not only a box, it's a whole experience.
If you are still not convinced to using custom bath bomb packaging, here are some amazing benefits to convince you.
It Creates an Experience for The Customers
Customers want a valuable experience as much as they want a high-quality product. With the help of a creatively designed packaging solution, you can provide an exception unboxing experience. There are many ways to do it. Custom inserts are an ideal way to show your customers the love and appreciation they deserve. Deliver your customer more than the product. It is worth investing in providing an unboxing experience which customers will remember forever. Unboxing is the part of the experience, so design something unique and extraordinary. Keep the needs of ideal customers in mind as well.
Encourage Customers to Purchase the Product
The design can make a big difference to how customers see and perceive your products on the shelves. They see the box even before they get the glimpse of the actual item. You can initiate customer's interest and make them to pick your product and learn more about what you offer. A creative packaging solution is the way to encourage customers to take your product home without any second thought. More and more customers emphasize on the visuals, the visual appealing design is the way to stand out in the crowd. You only have to make sure that the design does will with the branding and target customers.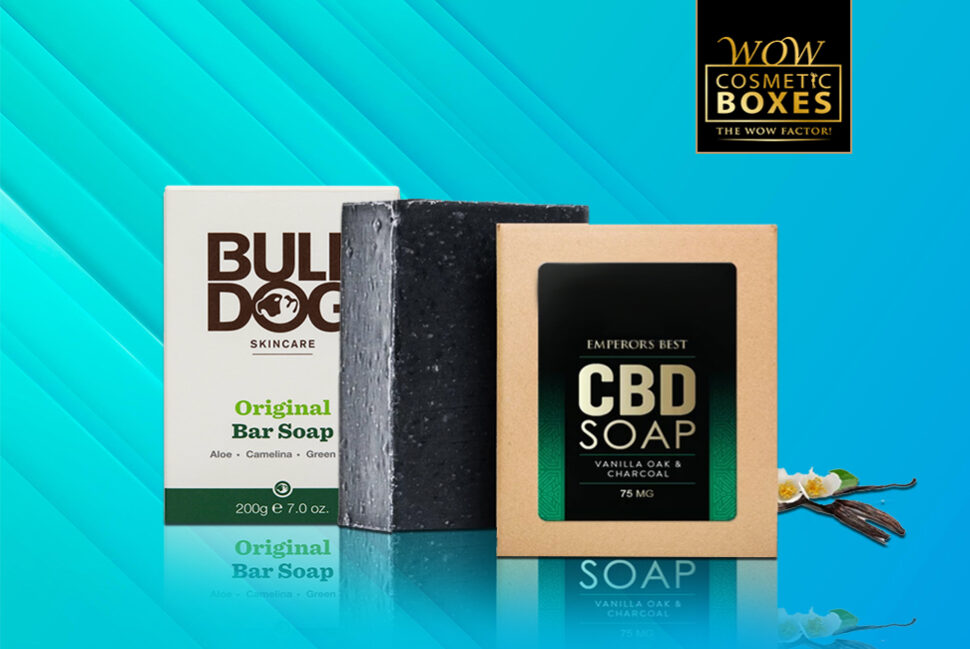 Custom Soap Boxes Aid in Strong Brand Association
The packaging design you choose is not only about how it looks and communicates your product information. Nowadays, customers are paying attention to what are the brand value and what it stands for. Custom Soap Boxes are your opportunity to connect customers in a best way. Mostly customers purchase from the familiar brands. The main reason is that they understand it values and associates their emotions with it. In short, make your band memorable. Take advantage of this opportunity to initiate conversation with the customers and build a strong association. It is an ideal way to win customer's loyalty and communicate your brand mission.
Highlights The Promotional Sales and Discounts
The tiny bath bomb box is a great opportunity to boost sales and retain customers for the repeat business. The packaging design should do the following thing for you; add visual appeal and inform customers. Use the custom boxes to inform customers about the sales offers, special discounts, promotions, and other interesting offers. If you are promoting something seasonal, design the packaging to match it. You can have uniquely designed boxes which are only limited edition and inform customers about the promotion. Every brand gives seasonal promotions and special discounts but only few can set their products apart with it.
Communicate Your Brand Value
The customization is not only about how awesome the packaging is, it is also there to make you stand for your values and missions. Using custom boxes, you can tell the world what is your brand mission and vision is. If you are one of the businesses that support sustainability, brought it in front of the customers by designing a green solution. Having a clear brands message will help in transparent communication and make customers understand your narrative. Customers appreciate the brands that keep it real. Printed bath bomb packaging with logo also helps customers to identify your products on the shelves.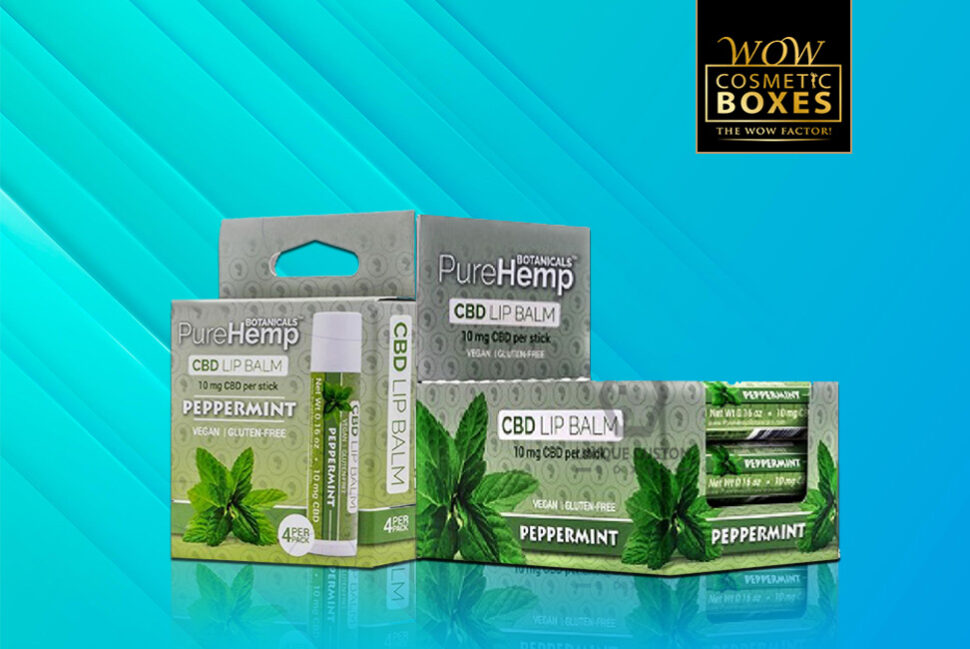 Lip Balm Boxes Add Value to Your Product
Lastly, a well-designed packaging solution adds value to the products. The more high-end will be the design, the more value it will add to the product. You can make an impression on the customers by simply putting your thoughts and imagination into the design creatively. Each time customers buy your products, they should feel confident about the product quality and their purchase. Look around you to find out what others are doing, it will help you to come up with ideas to stand out. Have a premium and high0end design to add a luxurious value.
There are so many ways in which custom Lip Balm Boxes benefits your brand. Using a personalized solution not only results in customer loyalty but gives your product the attention it deserves. In short, it can do wonders for your brand. We advise you to work with experts to have a solution to create great experience for your customers for brand loyalty and repeat business.