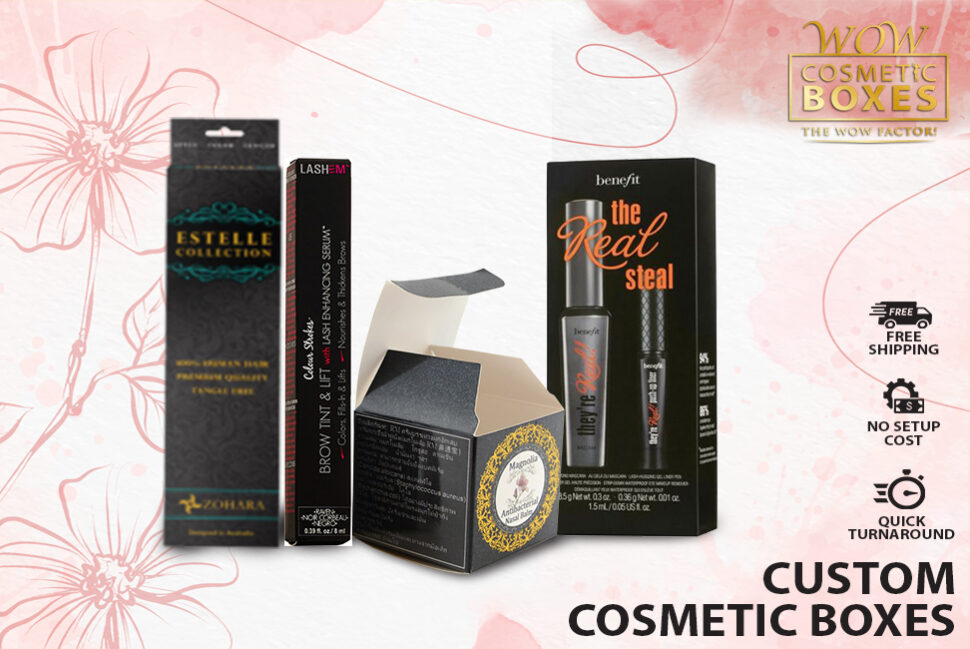 Women all over the globe like to adorn them with the best beauty products available to them. But they will not buy just any product from the market. It needs to be in Custom Cosmetic Boxes that appreciate the products inside. The packaging needs to have an appeal and attraction otherwise the women will not buy the products. Your packaging is actually aiding your products. So you need to pay complete focus on this factor and create a packaging that will cater to the specific needs and preferences of your beauty products. Because when a beauty product is without a beautiful packaging, there is no element of elegance and appeal left to it.
Among the many widely used products around the globe, cosmetic items are one to include in the list. Therefore, if you prefer something technical for that, it won't assist or favor you in any way. Which is why you should focus on a fairly easy packaging box, just for the sake of your buyers. But only just them, it's for the good of your brand too.
Let's keep one more thing in our head. Using the same box for every product that you have is a big no. If you have ten products, you need to make sure you have ten different packaging choices for each item individually. It should be the size, shape and design of the product too. Your colors too that you use on that packaging needs to reflect the tones of the product in every way. It should a packaging that is going to represent the product that is specifically meant to be packed in it. Also, using a large box for something tiny is another thing you need to avoid. Or squeezing a medium sized product in a fairly small box is also a no-no!
How to Begin and From Where
You need to understand one thing clearly in the mind. You need to come up with cosmetic boxes that will not only cater to the needs and preferences of the product itself but of your audience too. The packaging needs to reflect their requirements as well. Because if the audience feel their needs haven't been heard or they cannot find the features they like in the boxes, they will keep on looking for a brand that actually does. You need to be mindful of this factor. So, it is one of factors that is exceptionally important as you design your product packaging because the number of consumers is going to be fairly big and catering to everyone's need is going to be a tough call. You need to reflect in your packaging the taste and specifications of every buyer.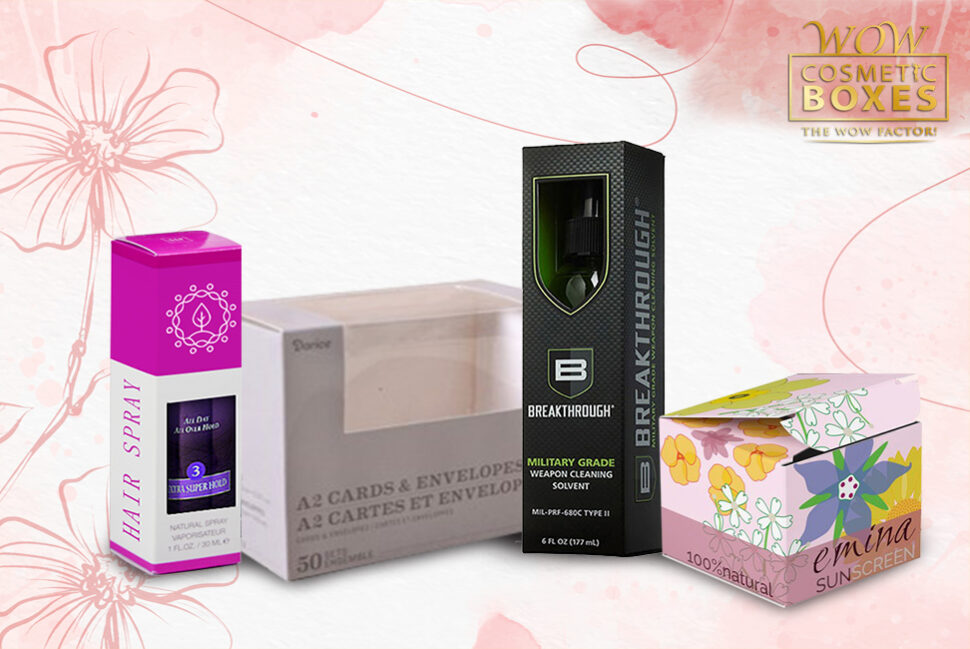 Since the goal is to ship your products globally, you need that you will be selling your cosmetic items to different demography. Not every demography thinks or act the same way, we all know that. Each demography being different will have their own unique taste, preferences, and needs. Everything will be different. Which means there will be massive to look into for your product packaging. One demography may find boxes with windows on them but then the other might not get appealed to that. There is a massive challenge ahead of you to know the demography your products will be reaching out to, how they all think and react to certain designs. Their response and reaction is important to judge because that will help you greatly in identifying those features and creating a design that can appeal to all easily. Just keep this thing in mind your casing has to fulfill the needs and taste of every customer buying your product world over. Do not target any particular audience is what you should understand in every way.
Just focus on your packaging, give it the care and keen attention it needs. This way, you will be able to reflect the countless needs of a massive audience. Not just that, your boxes are definitely going to be a standout because it speaks to everyone's heart. Every customer is going to like them, even those who do not intend to buy it at first. You need to choose colors that are striking and bold in the casing. Such colors are certainly going to appeal to a large group of people.
Your Boxes Need To Be According To Your Beauty Products
When you are about to launch a new product in the market, remember that it's going to be the packaging that will make all the difference. If your packaging or boxes are not in accordance to the product itself, if the casing fails to reflect your item, then it's a failed attempt. For say, for a mascara product, the packaging needs to be in accordance to the specific needs and requirements of the product. The box should be specifically meant for the mascara only.
But why is that? Well, let us explain to you why we think so. When you use a standard packaging, it won't be able to cater to the different needs of the product. Like a mascara or lip gloss can leak or spill easily. So the standard packaging will not assist your beauty line of products to retain them properly inside it. However, those boxes that are meant to cater to the specific needs and preferences of the product that are meant to fulfill the purpose should be the packaging that you need to choose. The packaging will help the product in maintaining its shape. The boxes won't let the product leak, spill or break at all. No damage to your goods in any way.
Your makeup products need such a packaging because this way, your items will remain safe from any harm or damage. But this is not all the boxes will do for your product. It has something for the customers too. Their unboxing experience will be completely something they can never forget. The customers are going to adore your goods the way they are supposed to. There won't be any feeling of being appalled by your products once they open them and find everything in place. Nothing damaged, spilled or scattered.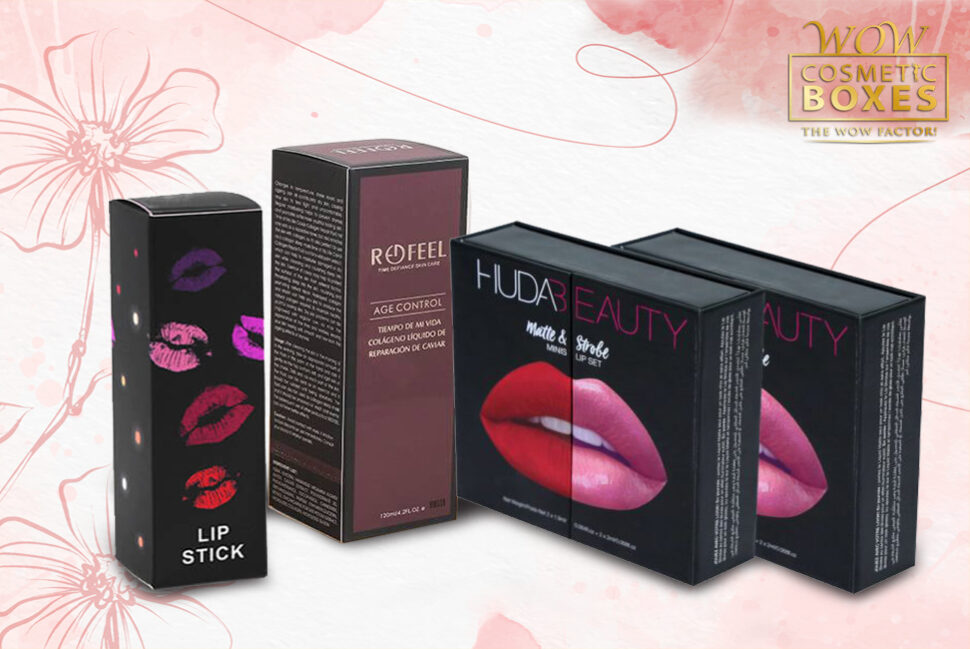 Many companies and their products have widely benefited from these customized packaging choices. You too can take help from Custom lipstick Packaging to set your mark in the market.