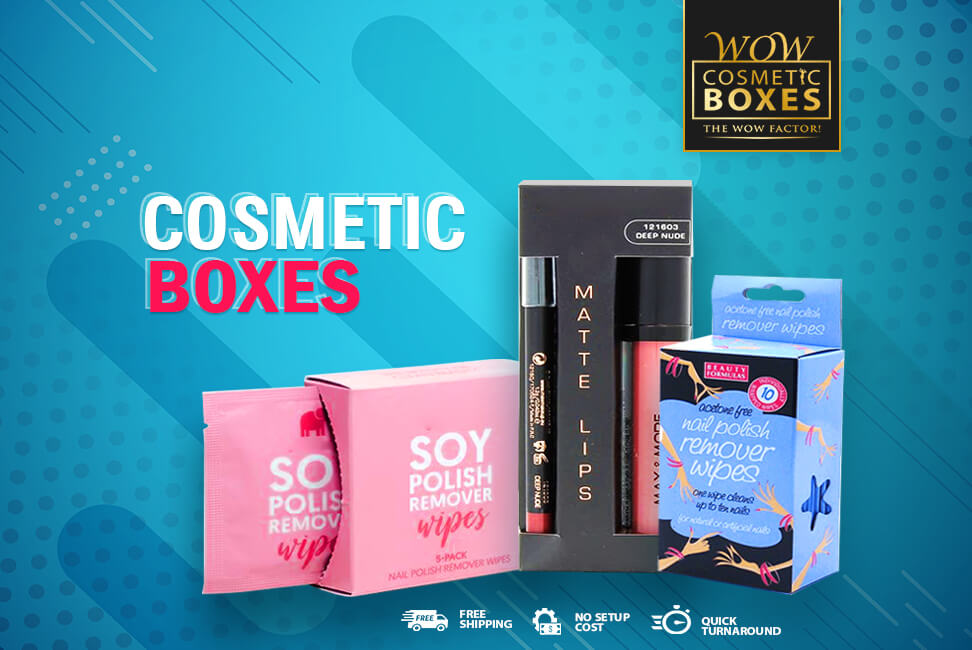 Custom packaging is the ultimate tool to enhance the customer experience. The best thing about the customized solution is when customers received their products in a personalized package. It makes them happy and evokes the feeling of excitement which brings back the childhood memories of gift opening. How you design the unboxing can be a part of the surprise. People usually say, don't judge a book by its cover, but it does not seem right when we talk about product packaging. The holiday season is on the calendar, and the new trend in the cosmetic market is gift packaging. Cosmetic Boxes designed according to the special event not only make the receiver feel special but also makes a statement about your business or brand. To stand out in the market, you must set the stage with a unique solution.
Choose Custom Cosmetic Boxes Instead of Dull Brown Containers
Gift packaging is not only crucial in the holiday season. It can also help to enhance your sale the whole year. People are always concerned about appearance, whether it's someone's personality or a shipped box, that is why custom cosmetic boxes are becoming popular not only in retail stores but also for online brands. To market your business and increase your revenues in holidays, turn your boxes into a gift. It may appear like a little or an irrelevant thing, but making your customers feel special can positively affect your sales and increase order rates. We are not talking about wrapping the box with gift paper. Choose the design and print according to the current season.
Use Mix Patterns and Vibrant Colors for an Enhanced Appeal
Opting for muted colors is not an option for the holiday season. It is time to try some unexpected colors and patterns. Custom cosmetic boxes do not need neutral colors or single patterns. Be creative and use a blend of holiday colors to set your brand from the crowd. Mixed patterns with vibrant colors are the most delicate way to capture anyone's attention. Apart from the patterns, illustrations are also an ideal way to tell your brand story and initiate customers' interest. Picking the right color combination can speak a lot about your product and brand. Choosing complementary colors with patterns can influence the purchasing decision. Make sure the design elements are relevant to your product and company.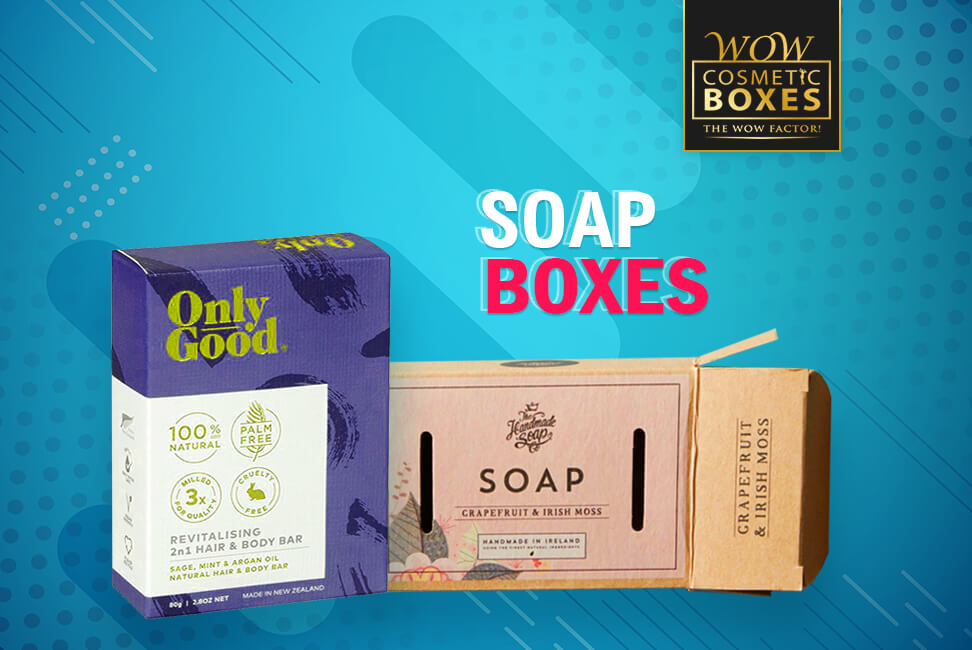 Add Something Extra to Custom Soap Boxes
People always strive for something extra and love it when they receive more than their expectations. Add something extra to your custom soap boxes to make customers feel special. Make them believe that they have invested their money in the right place. It entirely depends upon what you are selling and at what cost. It is not necessary to spend a large amount on the unboxing experience. You can add some extra goodies, postcards, greeting cards, discount codes, coupons, or product samples. It is a cost-effective and straightforward way to help customers remember your name. You don't have to spend thousands of dollars on marketing channels. Work on the unboxing and turn the customers into your brand ambassadors.
Use Specially Designed Gift Soap Boxes or Bags
When it comes to gift-like packaging, the first thing that comes to our mind is gift wrapping paper. Gift wrapping paper is not always an option to make your Soap Boxes more appealing. Instead of using traditional wrapping paper, customized gift boxes or bags are a much better option. For a unique and appealing solution, design a freakish decorative box and tuck your product into it with a personalized note. You can also select gift bags with interesting patterns or artworks. Gift bags and boxes with your logo or name on them are more reusable than ordinary gift wrap. Customers usually reuse the specially designed boxes which ultimately results in brand marketing.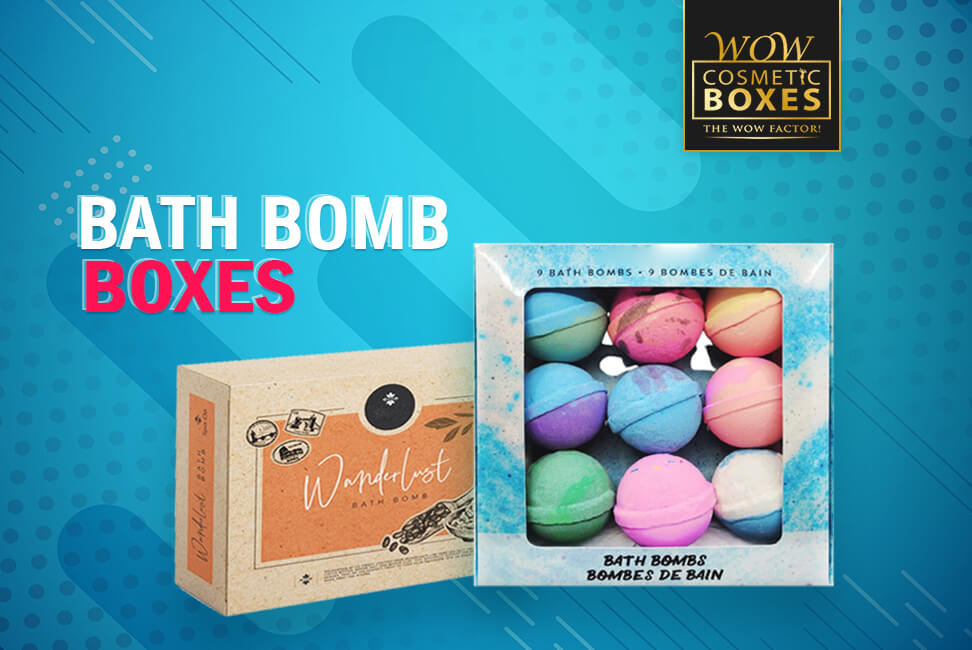 Choose a Minimal Design for Your Bath Bomb Boxes
2021 was the year of minimal design, and it is still trending in the cosmetic industry. For a simple and elegant look, choose a design with decent colors and patterns. Don't use too many ribbons, strings, or tape. Add a simple bow on top or use a thick fabric instead of tape and make twine out of it at the end of wrapping. For a holiday or a festive feel, pick one color box according to the event and add your logo to it. One more thing to keep in mind is avoiding odd-shaped containers. Keep your bath bomb boxes as symmetric as possible, so it will be easier for you and your customers to put and get things from the package.
Add a Gift Tag to Bath Bomb Boxes for a Perfect Finish
Do you want to give the perfect finishing touch to your Bath Bomb Boxes? Small illustrated gift tags can help you boost sales in the holiday season. Make your gift extra special with beautifully printed tags. Utilize lace, twine, yarn, or string through the gap and connect the tag to the cosmetic packaging. Print anything on them like greetings, wishes, thank you notes, your logo, or brand name. Gift tags are an ideal option for those who want a simple but enhanced visual appeal. You can print the tags yourselves or get them from a packaging company at an affordable price. Sometimes working on the outside is more crucial than working on the inside.