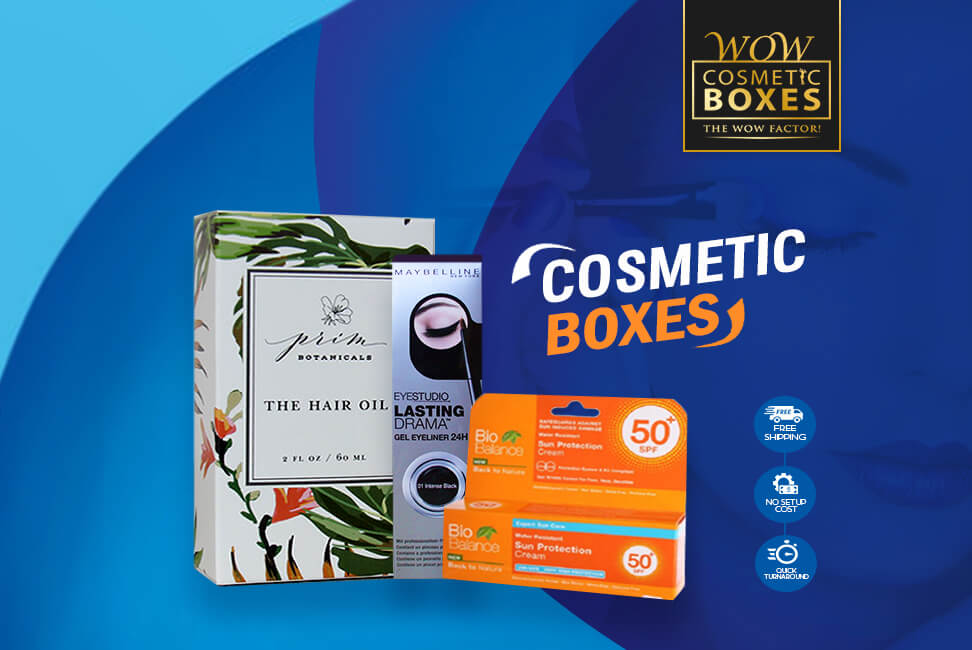 Have you ever thought about why people get excited when big cosmetic businesses launch their new products? There is excitement and curiosity among customers before finding out what the product is all about. The reason behind this is the positive brand image and customers' loyalty to their favorite businesses. It is not that these businesses have made a name for themselves only because of the product quality. They have also worked on presenting their goods in attractive and appealing ways. In a cosmetic market that revolves around thousands of companies, it is essential to consider how to make your company stand out in the crowd. Well-designed Cosmetic Boxes help to build a unique image, draw attention, and make customers stay loyal to your business forever. Product and its packaging can have a significant impact on how customers perceive your business. Here are some best practices to build your identity.
Write Your Story before Designing Cosmetic Boxes
Many cosmetic businesses fail to recognize how product design and branding relate to each other. Before you start the design process, it is essential to take a pen and paper to write your brand story. Keep in mind that a business is nothing without its value, mission, vision, and personality. To have a compelling story, it is essential to find answers to some questions. What are the beliefs of your company? What is your unique selling point? How would you like your business to grow in the coming years? How can your cosmetic items benefit the customers? Once you have answered the mentioned questions, it will be easy to have a compelling story. Cosmetic Boxes are an ideal way to communicate your story with the customers.
Design Cosmetic Boxes to Reflect Your Brand Personality
Don't think of Cosmetic Boxes as a way to package and deliver your items to the customers. A strong and authentic brand personality is essential to stand out in the crowded cosmetic industry. To convey your message compellingly, you need to give your product a persona. It will be easier to design product packaging which truly reflects your brand. You may not know how customers perceive you as a business is becoming more and more crucial. Customers have a strong and natural reaction to your business as soon as they see your products on the shelves. These reactions have a direct impact on your business and its sales. Make sure that customers always have a good feeling about your company and its offerings.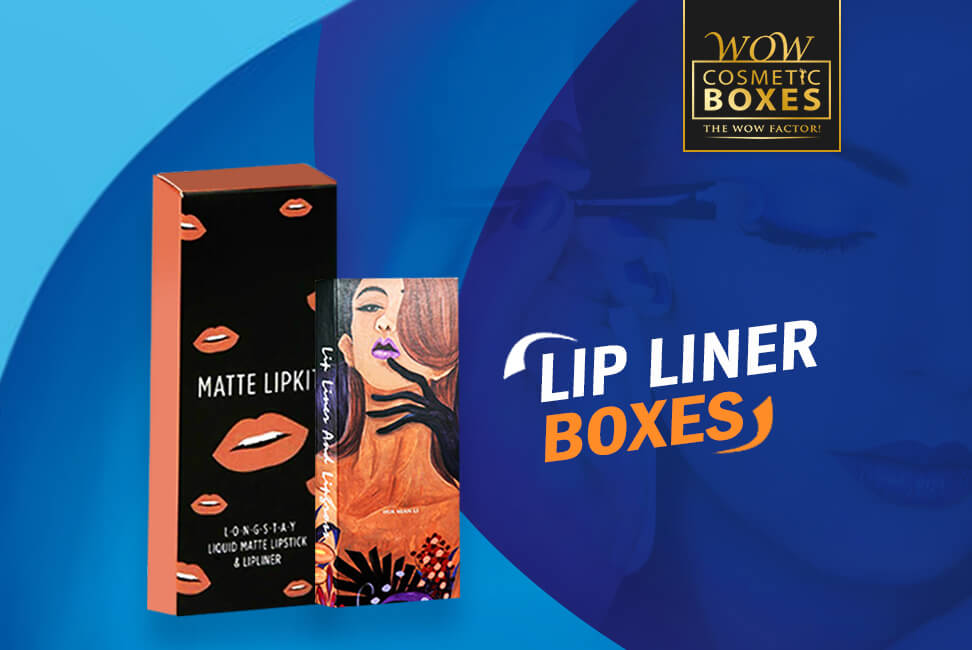 Don't Over-Design Your Lip Liner Boxes
One of the common mistakes that most cosmetic businesses make is overdoing the packaging design. To make their product more eye-catching and appealing, companies usually go for a complex design. In this age of minimalism, simple and clear designs always stand out on the shelves. A complicated design with a lot of design elements will not reinforce your company's identity and its message. Minimal design usually revolves around the main message and makes it easy for the customers to understand what you are trying to say. Don't get too carried away with designing Lip Liner Boxes for a high visual appeal. Take a look at some of the big cosmetic companies, and you will know simple design always wins the customers.
Design Lip Liner Boxes to Maintain Brand Consistency
When you maintain brand consistency across all the channels, it makes sure that your products are easily recognizable on the shelves. Brand consistency creates a unique identity and provides an exceptional experience to potential customers. It is essential to design Lip Liner Boxes that match your brand personality. Everything you do during the packaging design help to build your identity. Make sure to make your company logo part of the design. You need to choose the design elements that reflect your personality. The logo, typography, color, and graphics should be consistent with your business values. Consistency is all about how you deliver your message and communicate your story to the targeted audience. It is about how on-brand your product design is.
Invest In Beard Oil Boxes to Build Brand Awareness
If you want to increase your exposure and visibility in the saturated cosmetic market, don't shy away from investing in Beard Oil Boxes. Don't underestimate the power of a well-designed packaging solution. The box is the first connection of customers with your business, and it needs to be on point. We all know the first impression is the last, and you will not get a second chance for it. A customized solution is not only a way to build brand awareness but also helps to establish a strong relationship with the customers. If you worry about the high cost of production and designing, you can work with a professional to find cost-saving opportunities for your business.
Ensure Complete Product Protection with Beard Oil Boxes
Providing protection is one of the basic functions of custom packaging. It also plays a crucial role in building your credibility. If you don't package your cosmetic items to ensure complete protection, you can miss a great opportunity to make a lasting impression on the customers. Delivering damaged items in a deformed box will only build a negative image of your company, and they will not consider buying from you again. Customers always appreciate how you package, present, and deliver their orders. A good experience with your company will also make them share their experience on social media. Use high-quality material for Beard Oil Boxes to ensure that the items reach the customers in perfect condition.