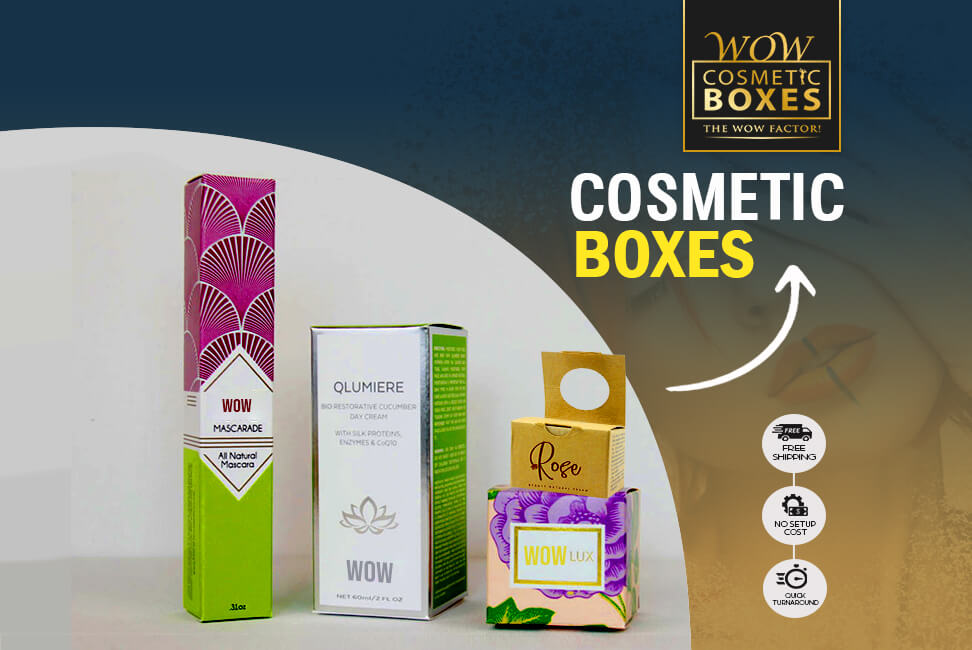 Most cosmetic brands have one question in their mind before the start of the design process. Whether they should go for a premium solution or a simple cardboard box will be a suitable choice. The answer is not simple. Many big names in the industry choose a simple and inexpensive solution, and some make their mark with high-end Cosmetic Boxes. It is best to pick a combination of both. You only have to find a balance between designing an appealing solution and your budget. When you are trying to establish a market presence and recently started your business, opting for premium packaging can take your business to the next level. In this article, we will discuss how you can design premium cosmetic packaging on a tight budget. Here are some ideas to follow to design a creative solution without breaking your budget:
Simplicity Is the Ultimate Solution for Premium Cosmetic Boxes
Custom packaging is not about spending thousands of dollars on a product box. You have to be creative and look for ways to save the cost. One way to make your product look high-end is to choose simply designed Cosmetic Boxes. Set your goal to represent your product simply. Being minimal can make it easy for the customers to identify your brand in the crowd. In a minimalist design, you cut the unnecessary elements to make your message clearer. Cutting down the irrelevant element will eventually lead you to cost-saving opportunities. A simple design saves materials, helps to save effort, and makes customers satisfied. The primary reason to go for a simple solution is it is in trend, and people follow trends blindly.
Choose Standard Cosmetic Boxes with Die Cut Is All You Need
Many cosmetic businesses opt for custom curvature in the boxes to place the product. But they don't know it can cost them a third the price of the entire packaging. Sometimes things look great in a premium solution, but they don't add value to the customer experience. Instead of a curve or an arc, you can always go for a die-cut. It is way more affordable and works perfectly. Die-cutting is not only limited to the inside. Printing your product or brand name with die-cut lettering is also a popular option. It captures the customer's attention instantly and gives a high-end look to the Cosmetic Boxes. You can even get a customized die-cut at an affordable price.
Inside Printing Is the Way to Go For Lip Balm Boxes
Inside printing is the way to go if you want something affordable and high-end at the same time. Don't want to spend on finishing and graphic printing, personalizing the interior is a cost-effective strategy to enhance the customer experience. It is only an additional 2-5% of the production cost. The popularity of the exceptional unboxing experience is growing with time, and customers are looking forward to it. You can write a simple thank you note inside the Lip Balm Boxes to delight the customers. Offering a discount coupon can also add an element of surprise. There is nothing like a personalized message. It will impact the customers and influence them for future purchases.
Custom Sleeves Are an Ideal Option for Premium Lip Balm Boxes
A smart and creative way to make your Lip Balm Boxes look presentable is the use of custom sleeves. It enhances the visual appeal and makes your product look high-end. It is a cost-efficient design, and you can use the customized sleeve for any item. A custom sleeve is an ideal way to showcase your brand. It is also way more affordable than a complete box. If you are keen on finding cost-efficient opportunities, it is the right option for you. Packaging sleeves are an innovative way to present your products and provide customers with all the necessary information. You can combine the sleeve with the box or use it alone to wrap the product.
Add Custom Tissue Papers and Inserts to Soap Boxes
No matter you have chosen a fully customized box or a simple cardboard one, adding something extra can make the difference. Custom tissue papers with your logo can provide a fully branded experience to the customers. It makes your name in the customer's mind fresh for a longer period. Tissue papers are the most affordable option as these are made of thin material, and ordering in bulk is too way to save some more. Other options for enhancing customer experience are handwritten notes, thank you cards, product samples, gifts, and discount vouchers. Personalized Soap Boxes can leave a lasting impression on the customers and draw future sales. You can also use the custom inserts to inform customers about your social media channels and website address.
Give a Finishing Touch to the Soap Boxes with Stickers and Labels
The most affordable way to give your Soap Boxes a premium finishing touch is to use custom stickers and labels. It is a versatile and creative way to design a premium packaging solution. Most people are not aware that the high-end and customized boxes are just blank brown or white containers with customized labels on them. If you are a new or home-based business, this method can help you save a hefty amount.  You can easily purchase simple brown containers at an affordable price from online stores. There are also many online tools available to design the labels on your own. It is a WIN-WIN situation for you.