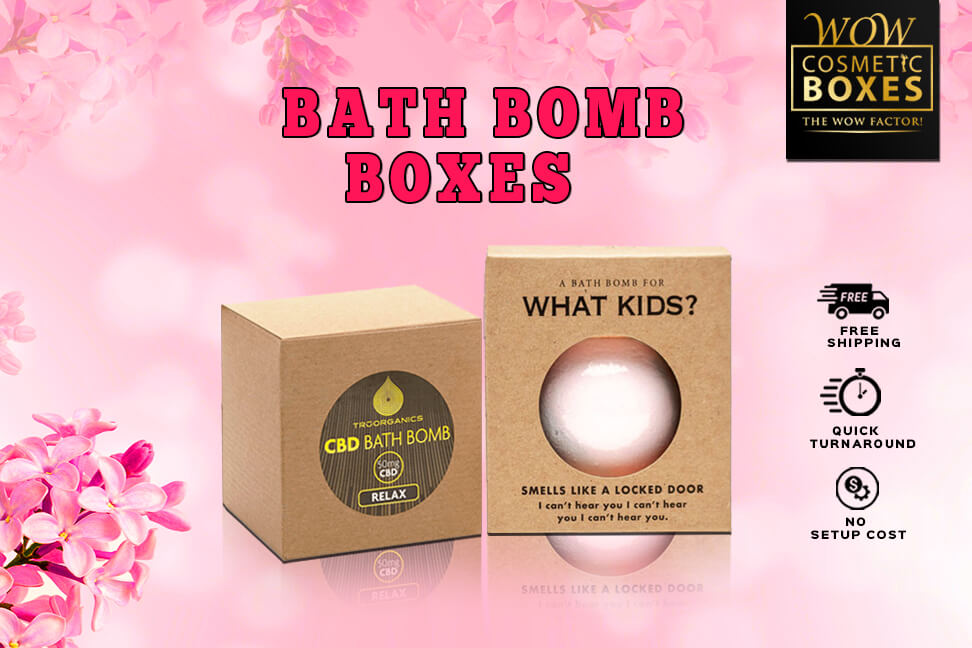 Unboxing experience way is one of the ideal ways to delight your customers. E-commerce has only a few opportunities to be in touch with the customers, and you should avail each of them to make an impact. If you are still using the white or brown plain box and thinking your customers will remain loyal to you, the approach is not right at all. A smart mind knows that even a simple product will have high-end appeal with a beautiful presentation and well-thought packaging. Almost 80% of the customers admitted that packaging can make them excited about the product. So, nobody should miss this amazing opportunity to provide an exceptional experience.
How to provide an exceptional experience with Bath Bomb Boxes?
The bath bomb industry is growing day by day, and the pandemic has made people shop from their homes. It means that there is tough competition in the e-commerce industry, and you have to knock on every possible opportunity. We are familiar with the fact that a customized packaging solution can do wonders for your business. But when it comes to the Bath Bomb Boxes unboxing, outside is the only beginning of the journey. You have to work on both outsides and inside for a complete experience.
Here are some proven tips to design the unboxing to wow the receiver
Think inside the box
So, you have your custom bath bomb box ready. It has appealing colors, a high-quality finish, and a high-end feel. But have you thought about inside? Are you planning to put something inside? The purchase journey doesn't end with the shipment, but in e-commerce, it is the start of a beautiful experience. No, we are not talking about packing peanuts and foams. The unpacking experience demands more personalization and customization. There are several ways to enhance the experience. You can use customized tissue papers with your logo or write a special Thank You note for the customers. It all depends on your creativity and budget.
Try to make it personal
The key to being successful in an online business is to connect with customers on a personal level with the help of a customized packaging solution. The custom boxes provide you an opportunity to tell the customers that there is a real person behind a name. One way to do it is to include a handwritten note in the box. It will show the customers that you care about them and their purchases. It's essential to get the most out of every opportunity. You can never know how a small effort can go a long way. When you have fewer chances to make an impression, you shouldn't miss one.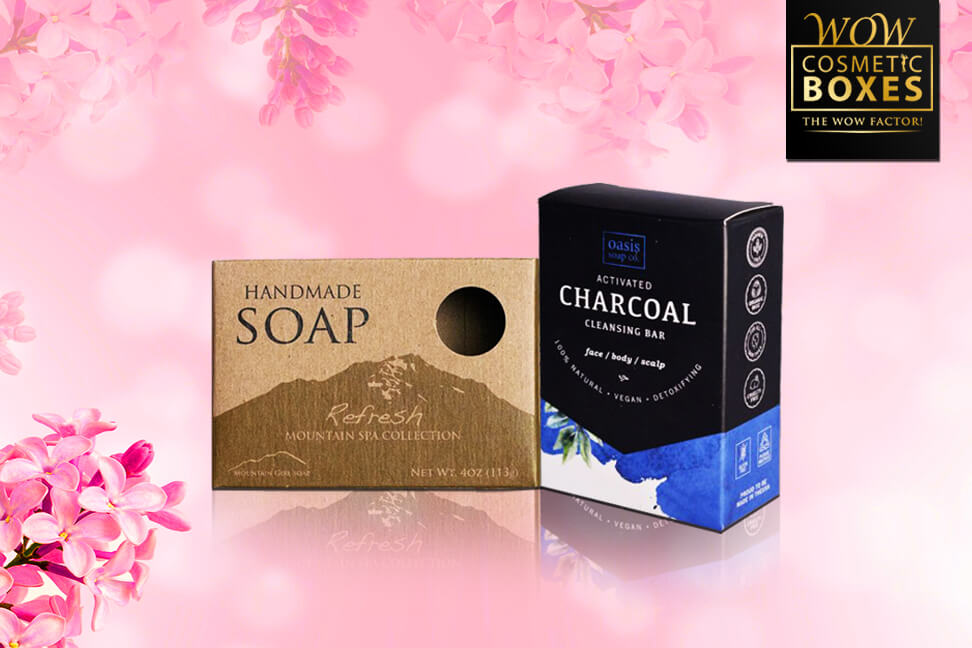 Tell a story with Soap Boxes
Consider the bath bomb packaging as your chance to tell your brand story. You can include a postcard that states how you started from zero and how you struggled to come to the current point. It will increase customer's interest in your brand, and they will try to know more. Sharing social media handles on Soap Boxes and other ways to contact you can build a stronger customer-brand relation. It is not only the way to share your brands but also elevate the experience. It will also help you to reach more audiences and sell more products.
Surprise and delight your customers
Every one of us loves surprises. The best way to delight your customers with unboxing is to add a surprise element to the box. What about giving a product sample or buy one get one free come true. Discount vouchers are another way to make customers come for repeat business. You are selling bath bombs, and adding an extra bath bomb as a freebie will be appreciated by the customers. Maybe it will increase the cost, but it will ultimately help you generate more profit and revenues. Be creative with your approach; something will surely click with the customers.
Make use of custom branded boxes
It is one of the essential tips to follow. When you aim to provide something unexceptional to the customers, you can't pack the product in an ordinary box. It has to be the one that perfectly presents the product and brand. From the choice of material to the finishing, everything should be on point. Customers should know the product and the name behind it at first glance. A not-so-well-designed package can make you lose customers in seconds, and no brand will ever want it. Ensure that you must remain consistent.
Use unique and recyclable material
The choice of material greatly affects the unboxing experience. The feel and texture of the box should convey the quality. A good material choice helps you to tie all the things together. It is not only about the visual appeal; a durable and sturdy material will keep the inside product intact during transit. One damaged delivery can affect your brand reputation and customer's review. It is one of the most crucial considerations which most e-commerce brands don't consider. Moreover, don't forget the recyclability and re-usability factor. Customers are not ready to receive their products in non-recyclable packages.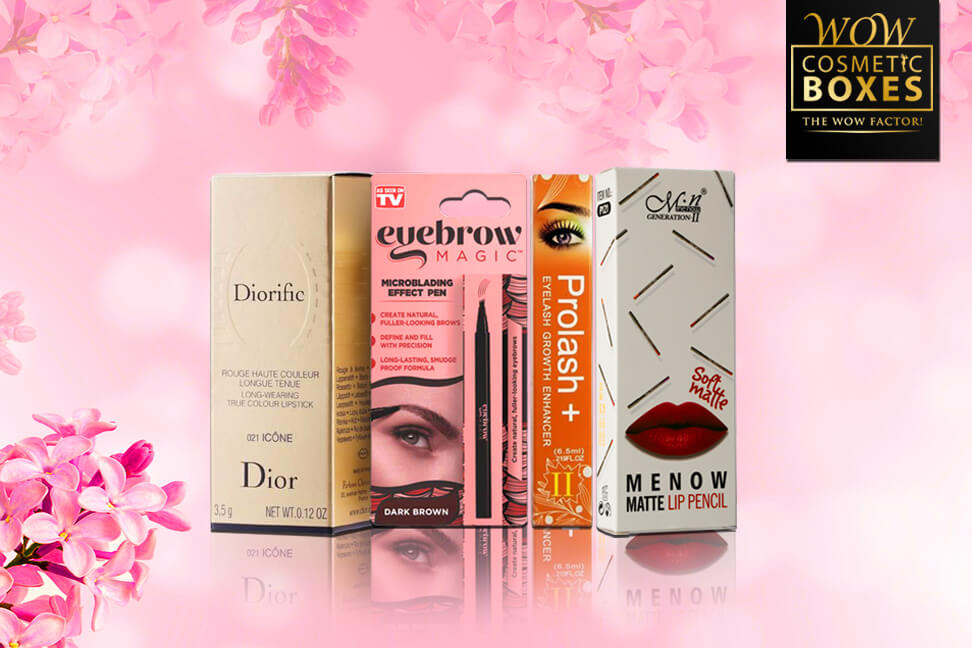 Appreciate the customers with Cosmetic Boxes
One way to make customers come for repeat purchases is to appreciate them. As we mentioned above, adding a small Thank You note won't cost you much, but you will end up getting positive feedback and more sales. A happy customer will surely share their experience in their circles and on social media handles. Unboxing videos are another way to reach a wider audience. It will help to build a strong brand image, and you never know how it can help you to make a significant impact on the customers.
Designing an exceptional unboxing experience is not too much to ask. Put yourself in the customer's shoes and think like them to know what it takes to provide a WOW factor. Customized Cosmetic Boxes are an ideal way to get started.