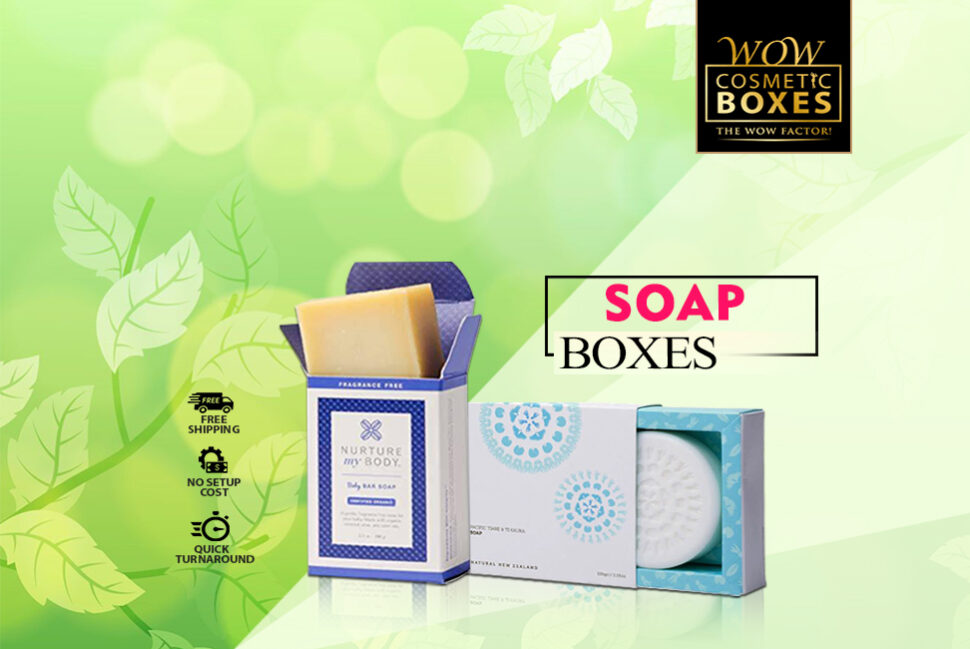 Custom packaging is the most powerful marketing tool for your brand. It has a crucial role in the decision-making. The first memorable impression always results in higher brand recall and customer retention. Now the customer experience has become more vital than ever. So companies have started realizing the importance of a customized solution. It is not about the box which sells your product, but the quality and the design always do the trick. So businesses must understand the current trends and offer unique solutions to the customers. Shoppers are always obsessed with unique and new trends. The only thing you need is to keep up with the latest design trends.
How Can You Draw Customers with Soap Boxes?
There are various types of custom boxes available in the market. The best thing about these boxes is you can customize them according to your requirements. Each year we witness new designs and trends. Designers do their best to design a solution that is a perfect combination of functionality and visual appeal. From the vibrant colors to the illustration to the bold patterns, every trend has its unique features. Incorporating these trends can make you give your customers something unexpected and exciting. It is time to start using the new design trends and surprise your customers with exceptional Soap Boxes.
To get the best for your soap packaging, all you need is to understand the trends and turn them into reality.
Here are some of the design trends to use this year:
Bold Patterns Always Catch the Attention
Bold patterns with shapes and lines have become immensely popular in the soap industry. Use bold patterns to influence customer purchase decisions and give them an idea of your product. Use bold and simple geometric ideas. All you need to do is to use exclusive colors, sharp angles, and intricate lines. Bold patterns or graphics give an idea of what your product represents. Many brands see this trend as a subtle one. But using it effectively can make you stand out.
Use the Flat Illustration to Tell a Story
We have witnessed the trend of using small illustrations in the past months. It is becoming more and more popular in the soap industry. Using illustrations both inside and outside of the box enhances the experience. It is one of the modern ways to express your brand. You can use this expressive and diverse art to give your customer a thematic experience. Simple shapes with unique colors and patterns can scream from the shelves. Illustrations can increase the visual appeal and excite customers for the purchase.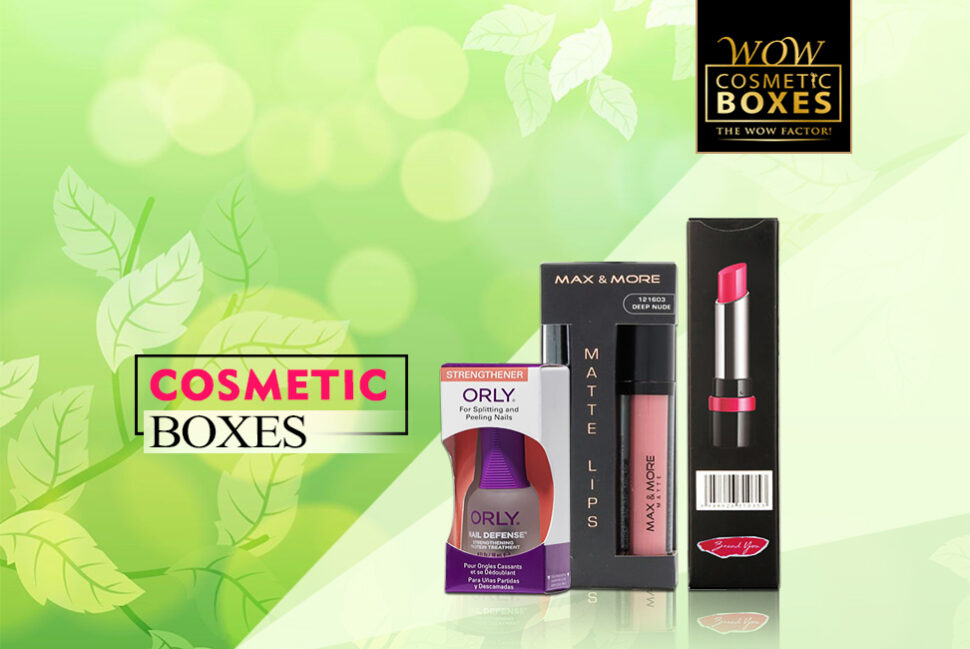 Consider the Name Positioning For Cosmetic Boxes
Your company name should be the highlight of the packaging design. Let the name tell customers about your story. It is one of the simple and effective ways to keep your brand in the customer's mind for longer. Place your name in front and center to increase awareness. If you have a unique and notable brand name, you don't need any patterns and illustrations to make a statement. Simple Cosmetic Boxes with a name-focused design are an aesthetic treat for the customers. It is an opportunity to stand out, which you can't miss.
Retro Packaging Is Back In Trend
Do you want your customers to feel like good old days? Retro designs and vintage themes are ideal ways to bring back the old feelings. Incorporate the vintage elements from the past into modern designs to draw attention. Choose the old glass bottles to pack your liquid soap and then enclosed it into a grey and brown box with a vintage design. It is one of the effortless ways to set your company apart from the rest. You can also go for retro labels instead of making the whole design vintage.
Be Creative with Graphics
Storytelling with custom packaging will always be the top trend. More and more brands have started to use this concept to communicate with customers on a personal level. Companies are always in search to make a strong connection with their targeted customers. Be creative with graphics to tell customers about your brand and its story. Communication always makes your relationship with customers stronger. Use the design to communicate your values and reflect what you stand for. The graphics must highlight how your product can make customers feel. Storytelling is always a win-win concept.
Minimal Designs Are Here To Stay Forever
Bold patterns are on the top of the list, but you can also make an impact on customers with a minimal design. You don't need some vibrant colors and patterns to make a bold statement. Sometimes minimalist branding can also do the trick. A simple design with natural colors can work for your soap brand.
Here are some tips for a minimal design:
Make your logo and brand name the focal point
Choose a design that requires minimal printing for cost-efficiency
Use one or two colors for the whole design
The idea is all about influencing customers with a clean and consistent design. It is an ideal way to leave a strong impression.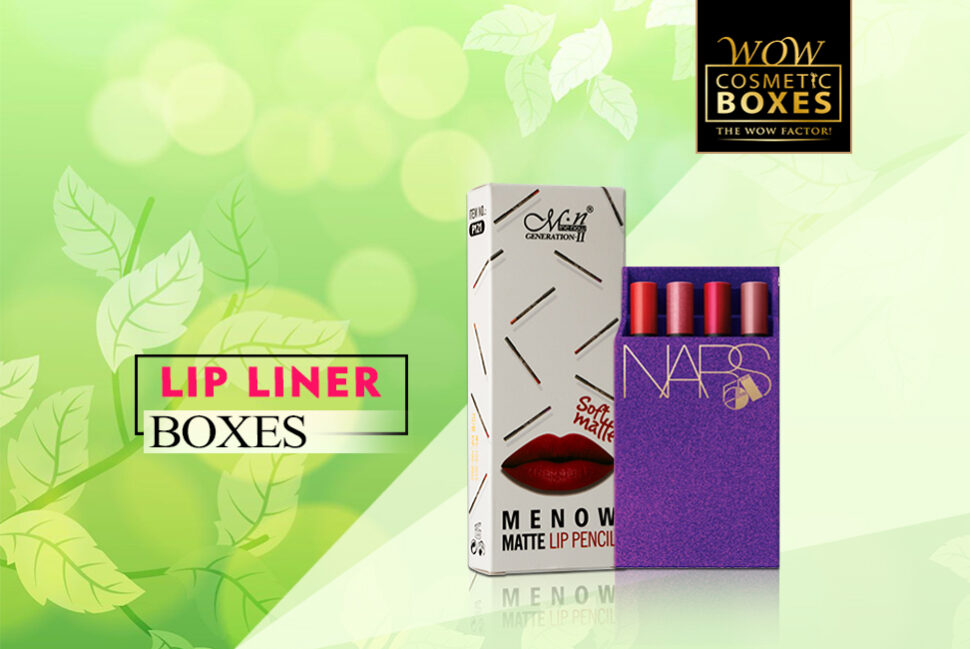 Use Ink Graphics for Lip Liner Boxes
Gone are the days when using traditional printing was a thing. Commercial art designs are ruling the cosmetic industry once, but now ink graphics have taken their place. Give your customer what they haven't seen before. This year is all about telling a story with technical ink graphics. Be interactive and innovative with the designs. You can use graphical elements, high-quality images, and eye-catching visuals to take your soap packaging to the next level. With ink graphics, you will not only get a competitive edge but stand out on the shelves.
Boost your sales and impress your customers with unique Lip Liner Boxes. If you are planning to launch your product in the market, choose one or two trends from the latest ones and give your customers more than a box. But you know what is best? Take inspiration from around and design your trends to have something exclusive.