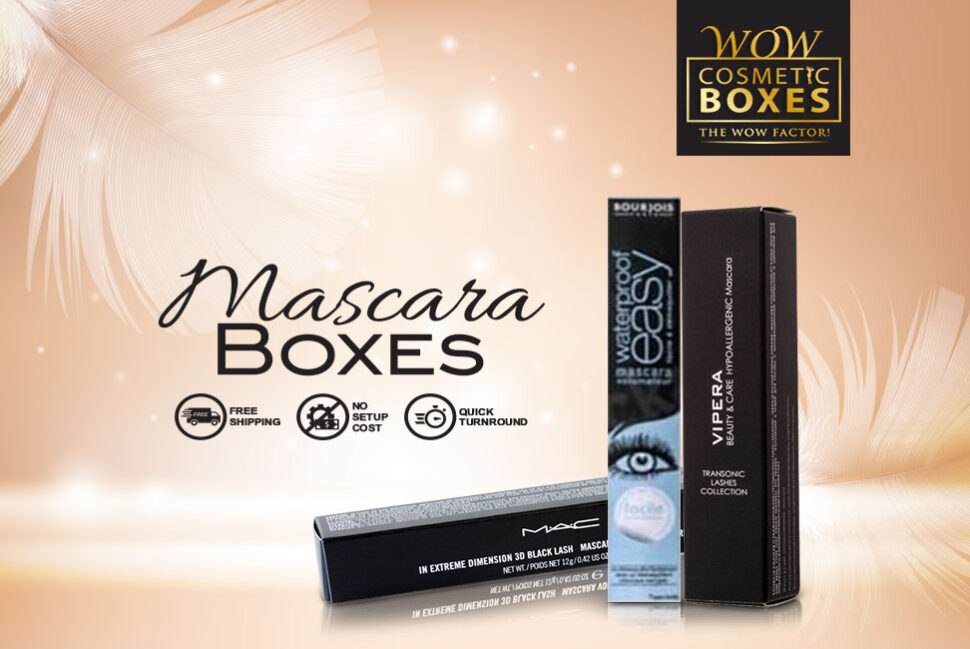 Maximizing cosmetic business needs special efforts and continuous motivation to get positive results. As a manufacturer you have to make valuable decision to build the business in a prosperous way. One of those decision is to choose the packaging for your products. Especially those products that are small and need special packaging to get noticed by customers on the store. One of those product is mascara that has fine sleek design and is one of the most favorite products of women. It is used to make eyelashes black and curly that look beautiful and organized. They are sold in the makeup kits and as well as separately in the boxes. These Mascara Boxes are available ready-made and can be customized on demand depending on the purpose of packaging. If the manufacturer is expecting to get more benefits from mascara packaging then customization is must. Some useful tips for choosing boxes for mascara are in detail below.
Size of mascara packaging boxes must be accurate
When your product is displayed on the retail counters and you are convincing the customer to pick it and buy then you must be very careful about the size of its box. The customer must feel good about the product when she pick your box of mascara. There should be a good quality box with the accurate size so the product can tightly pack itself inside. Furthermore, the opening and closing of the box must not make the boxes lose their shape. This can immediately put a negative impact on your product and hence you cannot win the sale. Hence, the dimension of the boxes should be accurate and this can only be done by customizing the boxes to the size of mascara.
Come up with attractive design and unique shapes
A catchy design for the packaging boxes is very important because the mascara is small and sleek in design so its boxes must have creative design. This is also important because everyone get attracted to unique shape of boxes rather than the ordinary ones. If you are a new brand, then it would be easy for you to make the product prominent in the market using appealing boxes design. Also, good style and structure of the boxes would let your brand get popularity in the market which will eventually promote your other products as well. Famous boxes styles used for mascara are sleeve boxes, auto lock boxes, tuck end design and hang tab boxes. All these captivating box styles will distinguish your brand in the market and provide more sales.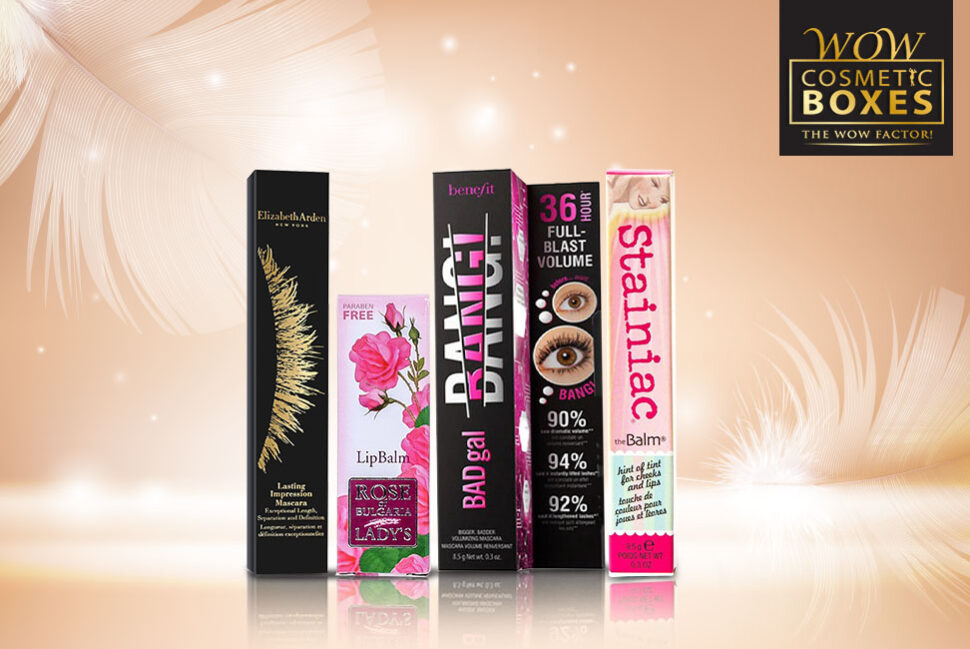 Durable and high quality material of boxes
The material of the boxes is very crucial for the manufacturer because low quality cardboard can never make a good impression on customers. With so much competition in the retail market, it can be very difficult to survive with low quality cardboard boxes. In order to make good sales your cardboard material should be printing friendly and the text must look appealing to the eyes of the customers. Furthermore, if you are shipping your mascara to the online buyers, then it should be very durable and high strength to bear the wear and tear during shipping. Mascara is very lightweight product still it can be risky if you ship them to other states without using good quality cardboard. Checking the material quality technically is very important especially you must know the right paper weight for making cardboard boxes.
Striking printing designs and finishing add-ons
The printed boxes are the need of today for selling the products in an effective manner. For mascara packaging, these boxes are also important because you as a manufacturer of product can easily communicate with your customers. Also, the logo and trademark is important for the branding and advertisement and you can print them for a better outcome. Another important thing about printing is that you must print your technical details and specialty of your mascaras. This will make customers interest and would help you make them your brand loyal. Loyalty with brand is very important because people will buy your mascara just by looking at the color and printing design of your box.
Another thing that printing will bring to your box is the uniqueness. Every brand competing in the market have different packaging boxes having unique colors. So you should have unique boxes color as well so that the customers could easily recognize your product. You can make the printing look more attractive by applying various finishing options including gloss, matte, lamination and spot UV. This will make your product elegant and customer will feel good after getting your product.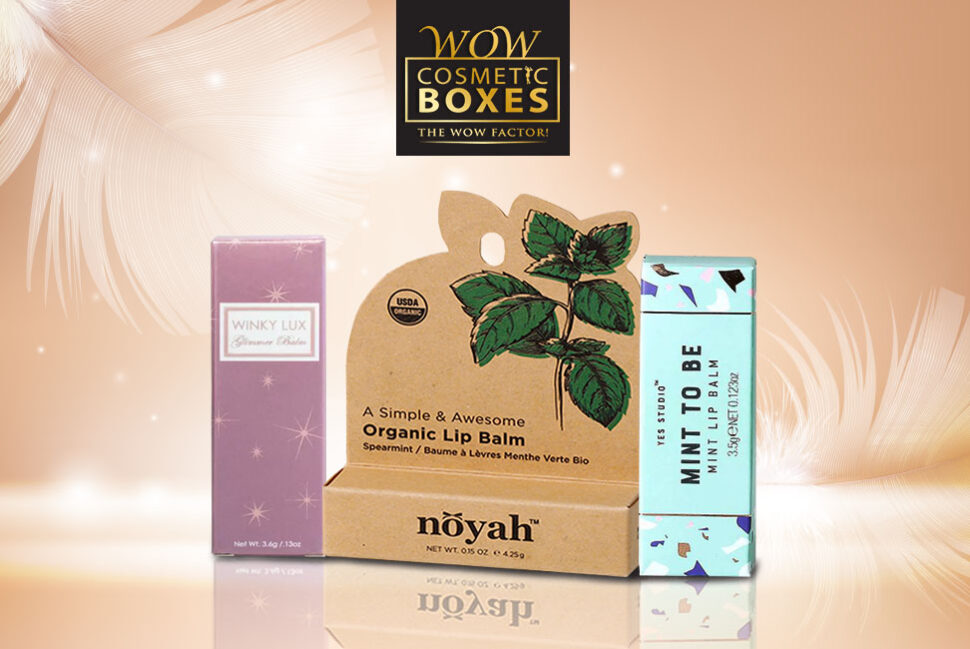 Use of display boxes for mascara
As mascara is a product with small size and sleek design, you can opt for a display box that could showcase the product in the finest manner just like Lip Balm Boxes. When it is placed on the counter in display box, customer would never ignore and it will check it for buying. These boxes promote impulse purchases and will help in getting the attention of the customer. By doing this, you will completely stand apart from your competitors and will create maximum sales opportunities for yourself. You can customize these display boxes with partition and inserts to keep multiple mascara in one box. People would easily pick the mascara they like without opening any closed packaging box in the shelf.