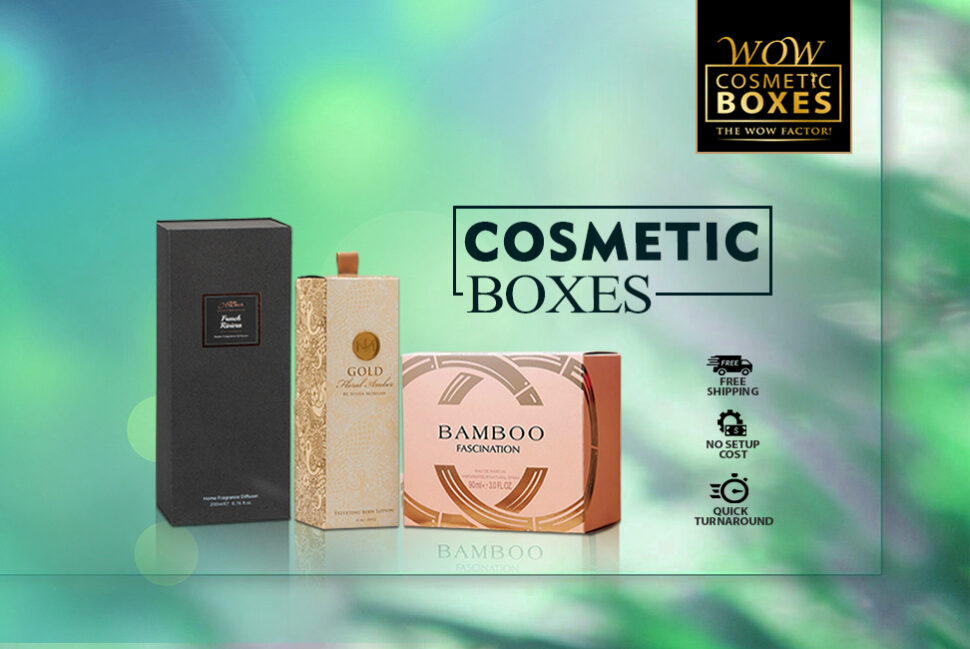 Cosmetic brands always focus on product quality as it has a prominent impact on the success of the business. But times have changed now; you need a perfect combination of a high-quality product and custom packaging. The design, look and appeal matter for the customers. But the design is not only about adding visually appealing elements to the boxes. The choice of material, the shape and structure, and the functionality count in for a perfect design. You have to work on every element from start to end to boost your company's success. An enhanced customer experience is the ultimate way to make your name in the saturated market.
How Can Cosmetic Boxes Help You To Be Successful?
Does custom packaging play an essential role in your business success? Gone are the days when cosmetics are only a way to transport your products from one place to the other. Many brands often miss the fact that Cosmetic Boxes packaging is a great opportunity to be successful. According to many surveys, customers have admitted that custom packaging significantly influences their purchase decisions. If you are not investing enough time and effort into the design, you are missing big chances to promote your business.
Here are some ways in which a customized solution can affect sales:
Increases Your Return on Investment
Using custom packaging means increased sales and more profits. There are many ways in which a branded solution can increase your ROI. You need to invest a fairly good amount in designing a customized solution but it is worth the investment. It can result in incredible benefits for your business. Firstly, you will attract more customers, which ultimately means increased sales. Secondly, it provides you an opportunity to market and promote your name without any cost. Custom packaging can play a crucial role in increasing ROI.
Shows Your Commitment to the Quality
A customized logo is an ultimate way to tell your customers that you are a company that offers the finest quality products. The look and feel of the packaging are enough to show your commitment to the quality. Brown cardboard boxes are of no use because the first thing which comes to mind when seeing these boxes is cheap. Choosing a quality material doesn't mean breaking the budget. There are many affordable options available.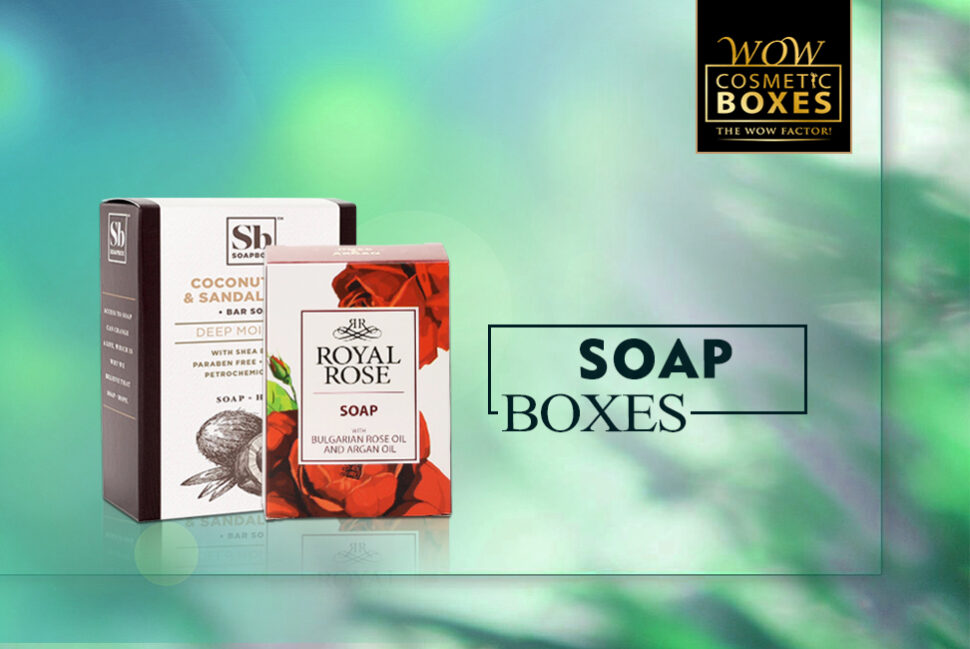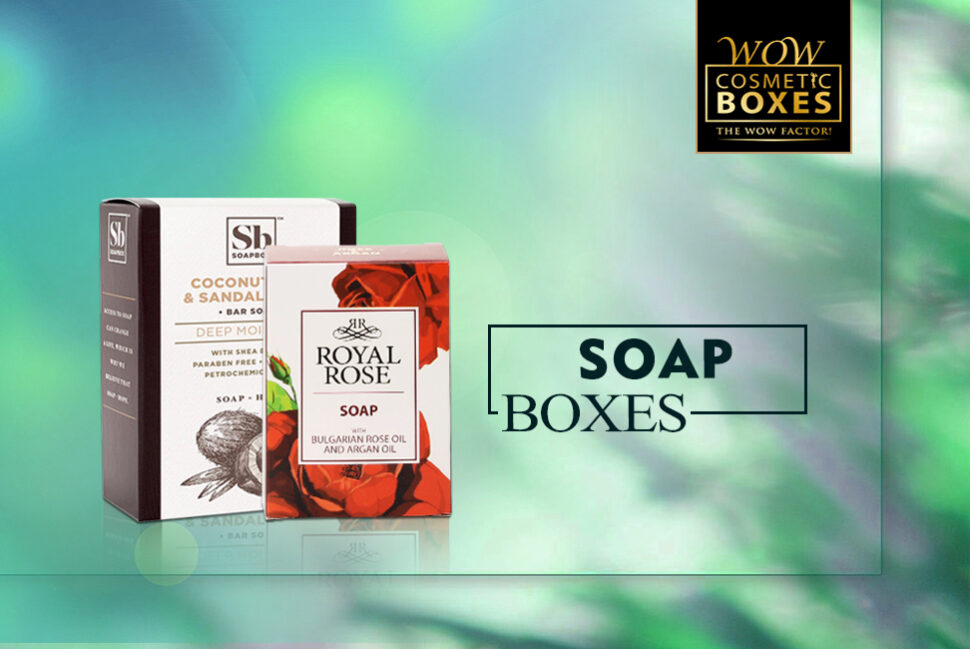 Ensures the Product Protection with Soap Boxes
Delivering products in the customer's footsteps in a secure condition results in repeat business and customer retention. Loyal customers are the backbone of any business. Try your best to attract new customers and retain old ones with Soap Boxes. Always ensure complete protection by choosing high-quality materials and fillers. Don't compromise on the quality to save some. We all know how delicate and fragile cosmetic items are and how much protection level they need. If the items need extra attention, choose bubble wraps and cardboard inserts.
Creates Excitement among the Customers
As soon as customers see your product on the shelves, it should have positive feelings and emotions. If customers feel good only by looking at the displayed item, they will not hesitate from trying it out. The more presentable you will look on the shelves, the more it increases the chances of the sale. Choose colors relevant to your brand and the packaged content. Make sure that the design is appealing to the eyes and convince customers the purchase. The right choice of design elements can set you apart from the rest.
Differentiates Your Business with Unique Branding
If you take a detailed look at the cosmetic stores, you find almost all the packaged items look similar. It is impossible to differentiate one product from the other. Custom packaging with your logo provides you an ultimate opportunity to stand out on the shelves. Big cosmetic brands always opt for a minimal design and make their logo an integral part of it. Showcasing your logo on the front and sides increase your chances to capture attention. The logo is your unique identity, and it should be on the boxes as a design focal point.
Communicates With Your Customers
The first and foremost step to build a long-term relationship with the customers is clear communication. But it doesn't mean to have a one-to-one conversation with each of your customers. Use your packaging boxes to tell your targeted audience your story and your commitment to the quality. When you provide all the information to the shoppers, they are more likely to purchase your products. So mention all the necessary detail on the package to answer all the questions of a common shopper. Cosmetic items more detailed info as compared to other goods.
Fulfills Your Responsibility by Promoting Sustainability
More and more customers are paying attention to whether the product comes from a green brand or not. A sustainable solution is your opportunity to tell the Eco-friendly customers that you are fulfilling your responsibility towards Mother Nature. Try to make the responsible choice in terms of material, production process, and distribution. Custom Kraft boxes are an ideal solution. These are not only cost-efficient but ensure full recyclability. If you are making Eco-friendly efforts, don't forget to mention it on the packaging in bold fonts.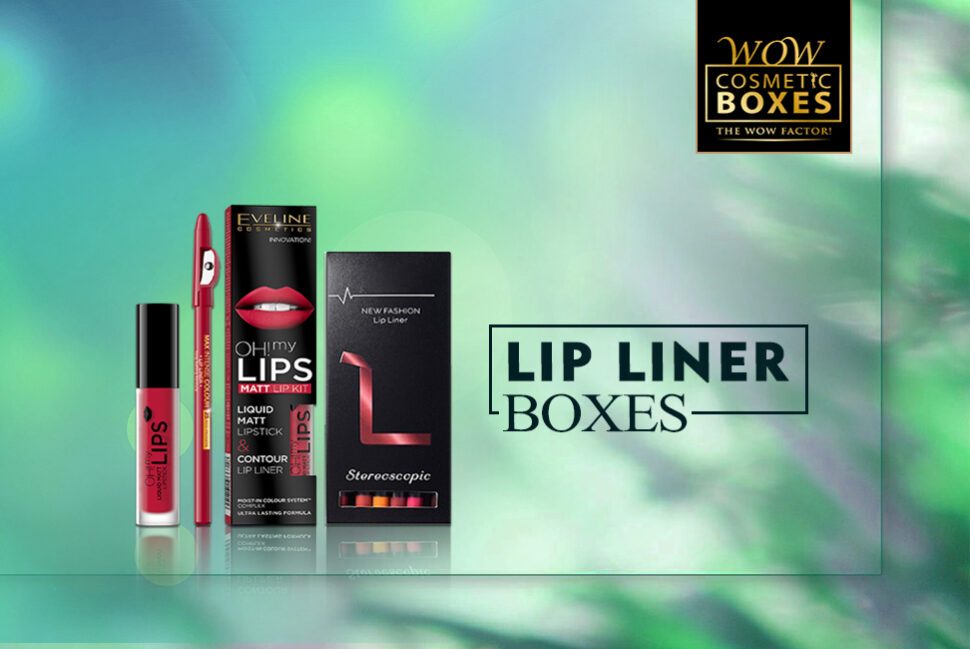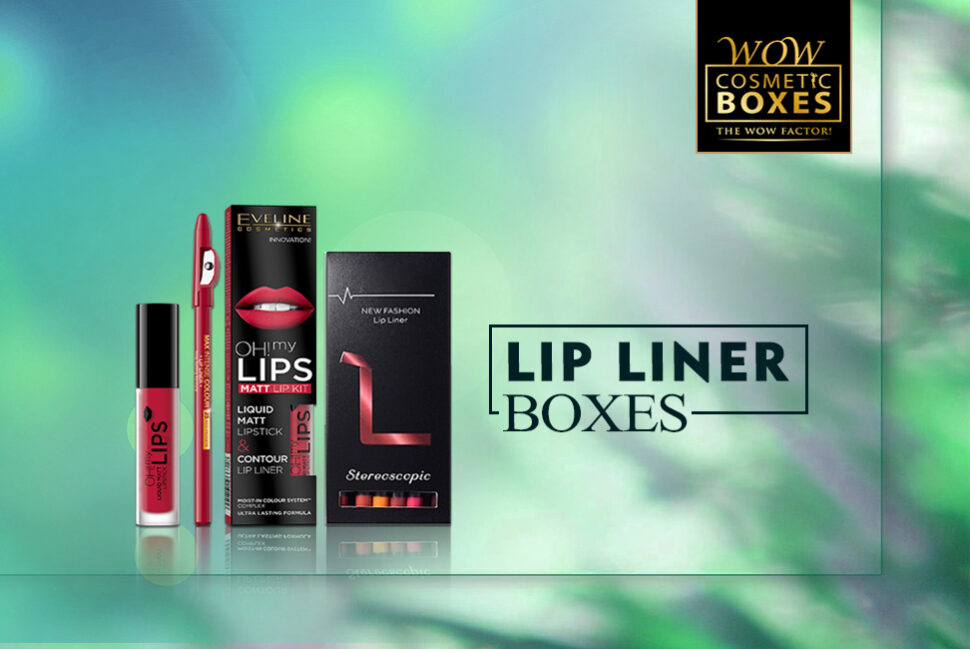 Maximizes Your Brand Visibility with Lip Liner Boxes
One of the most effective ways to make your products get noticed is to use creatively designed Lip Liner Boxes. A creative solution makes it for customers to notice your products on the shelves. It can boost customer confidence in your brand and increase the chances of a sale. Incorporating your branding elements into the design also helps to maximize visibility. Make sure to stand out on the shelves with the right combination of the design elements. It will help to draw more attention from the pool of shoppers.
If you are not a pro at packaging design, it is always great to take the design support. Contact professional experts to get a high-quality and flexible solution. You need to deliver an exceptional experience to the customers to be successful.