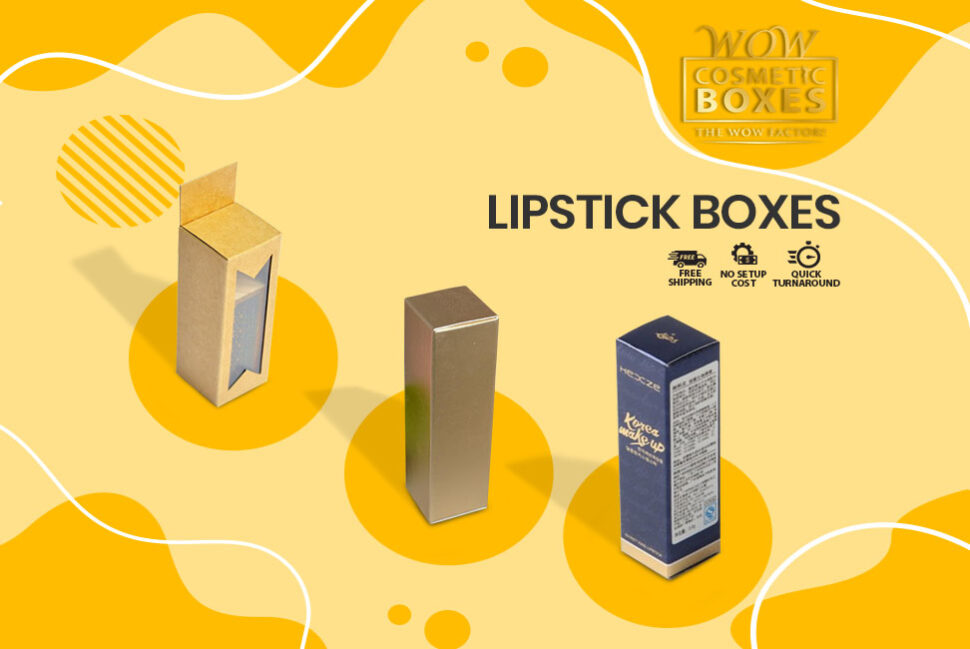 There are always two sides of a coin. One shows a number of brands or businesses that are simply enjoying the countless benefits the Lipstick Boxes have to offer to their brand and product alike. The other side shows those companies that are in a constant struggle to have their products moved from the shelves to the purchasing counters. But have you ever wondered why this might be happening? We mean if you look around, you will see people buying similar items from other brands. But yours is not just one of them. What is wrong with your products anyway?
If we think about the reality behind this, maybe your packaging is the thing you are not focusing on. You are doing something wrong with these choices. Though all other brands have packaging choices like you do, perhaps theirs are far better in terms of design and style than yours. Which seems to be the issue here. I mean just think why are all other brands making it big while your poor items sit up on the shelves alone waiting for their turn to be noticed and bought. Perhaps the rules that you need to follow as a brand are not being pursued. Or maybe you are not focusing on your design. In short, there is something wrong that you might be doing with your packaging choices as a result of which you are failing your products.
Let's have a look at what these issues might be, as we cover the part that it's your packaging which is the troublemaker here. Maybe it's something below from the list that you are not paying attention to:
You Are Not Using Appropriate Material for Packaging
We can name a number of reasons to you using the right material for packaging. Especially when you have items that are a hard seller. The first thing being, sometimes you don't have enough reasons to convince the customers your product is what they need. So your packaging does this part here of making them realize in one way or the other that it's your product they came in looking for. The second thing being, you know that your products are delicate and fragile. They can easily break. When you use a fine quality packaging choice, it will prevent any harm or damage that can be done to your product. Plus, this packaging will also ensure safety and protection from all those external hazards that include cold, heat, moisture or air that can damage the item. For all these purposes, you need to have a packaging material choice that is appropriate in every way.
The next thing in line would be you using a fine quality material to reflect your product too is of high standards. Because the customers can't see through packaging to know the quality of the product itself. This is why the packaging needs to tell the customers how amazing your product is. At the same time, you need to ensure you are using an eco-friendly choice for your product because people are now more concerned about the earth. They don't want anything that will not recycle or dispose. They don't want to buy a product packed in a choice that will end up in the landfills.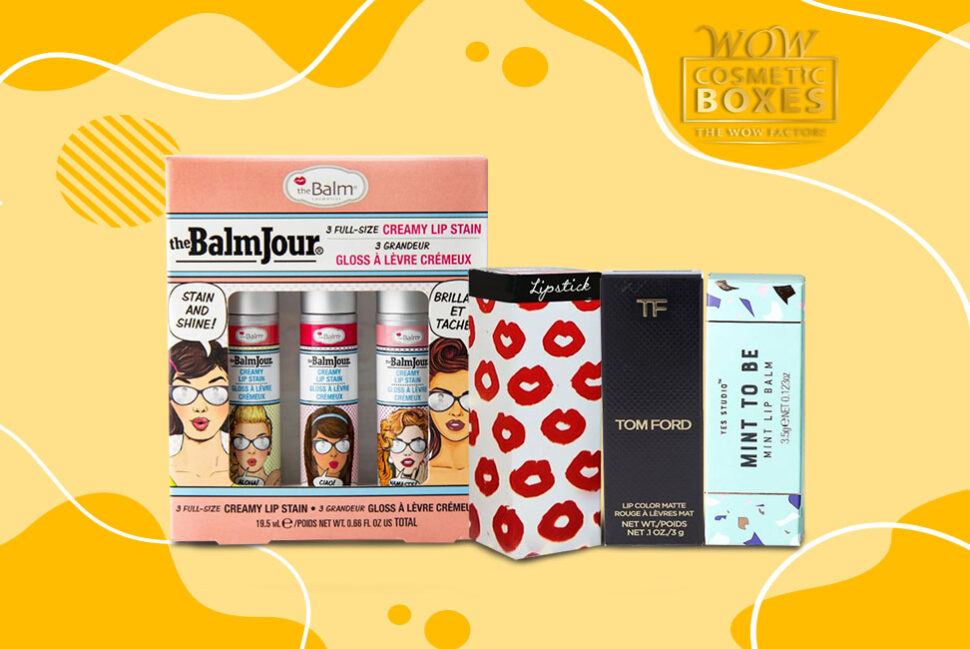 The Boxes Do Not Reflect Creativity and Innovation Enough
Creating a packaging choice is not enough, especially when you still lack miles behind other brands in the competition. The reason for this might be that you didn't think things through enough. You didn't take much use of your creative side enough to think of a design that is appealing and unique at the same time. The only thing on your mind was your product. You were focusing only on that but you ignored your packaging as a result, your product failed. Because you didn't make it creative to impress the customers or appeal to them in any way. Keep in mind that no customer out there is looking to shop for products wrapped around in dullness. If your boxes have nothing innovative or creative to show, if there is nothing unique about the boxes, then its best you make amends real quick.
The Customizing Feature Was Not Done Accurately
Small items need small boxes for packaging. You cannot use a standard sized box to place tiny items in it. That is a big no-no! Similarly, you need to include customizing features like making the boxes the right size and shape of the product you have. But don't just stop right here. You need to place your focus on the packaging design as well. You need to create the kind of design and style that will show that your boxes were meant for your product. When you have the complete customizing feature involved, only then can this thing be ensured. Best you play around with colors, fonts, texts, shapes, designs and sizes etc. to figure out which ones are ideal and which ones to avoid. But at the end of the day, if these features do not harmonize, all your effort will simply go down the drain. Therefore, you need to be certain that the features are beautifully harmonizing and blending perfectly with one another.
Your Design Doesn't Have the Right Appeal
You have simple looking packaging choices, but when you use your creative side, this will make the options reach to the top in no time. But you need to know that by saying simple, we are not implying plain boxes that reflect boredom and dullness. You already know the kind of feelings we have linked to those choices. When we use the word simple, it means that the choices are highly elegant, sophisticated and graceful. But you also need to know that going overboard with things is never going to help you in any way. When you try to overdo things in an attempt to make them appealing, then you are losing your chances to making sales. Because this way, customers are going to find your choices to be too busy. You need to have just the right amount of appeal that is an eye-pleaser. You need to have the kind of design that reflect something special about your boxes. A design that appeals to the eyes in the softest manner. In other words, it's high time you take the appeal factor to a new level. Therefore, you need to make sure that you are incorporating all the right features in your packaging choices from the content, images, font, and design to the color combination. All of these elements need to blend in perfectly and match to create an ideal appeal.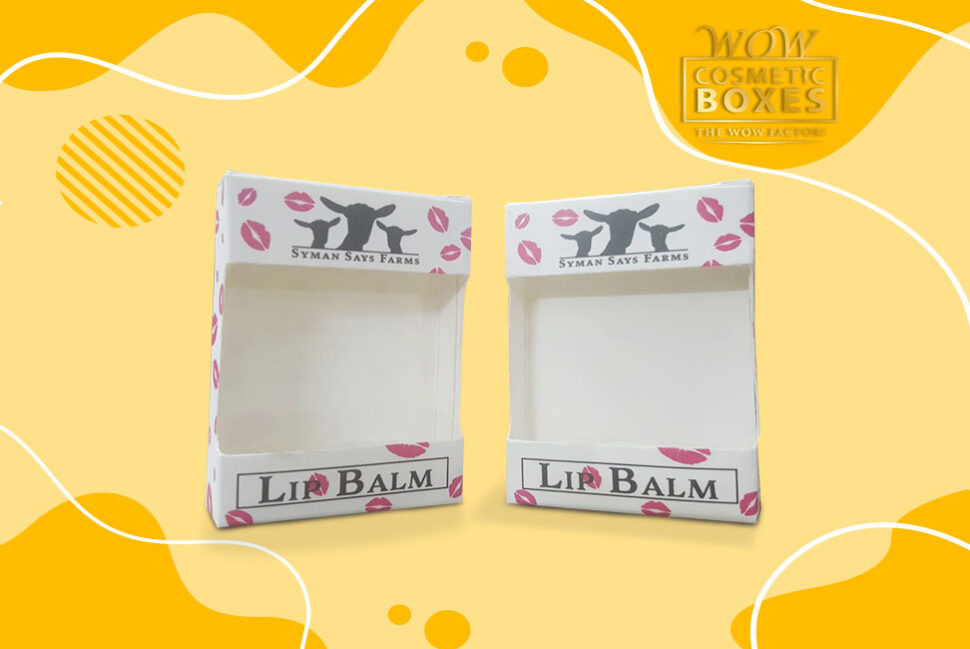 These are the reasons you are facing this massive decline in your sales. Because you were not careful enough with your Lip Balm Boxes. Avoiding all the wrong features will get you somewhere, but if you don't, you can shut the doors of your business.