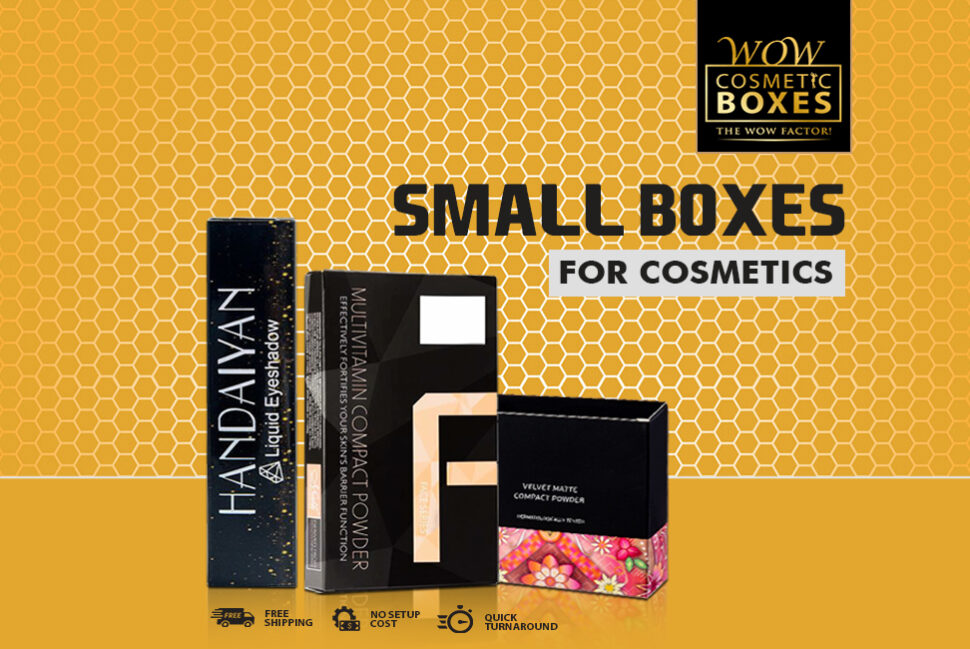 When it comes to cosmetics, the packaging is as crucial as the inside product. You need to choose a solution which is not only cost-effective but meet the expectation of today's customers. In recent years, many cosmetic businesses have switched to small custom boxes. It is not only a trend but offers many other benefits as well. Using a small size package saves money, provides better protection improves sustainability, and enhances the customer experience. Reducing few inches can make a big difference to your business. The small-size packaging solution is designed to accommodate your product perfectly. It eliminates the need for void fillers and ensures complete protection.
How Small Boxes For Cosmetics Can Improve Your Business?
A study has proved that only 15% of the customers are fully satisfied with their shopping experience. There can be many reasons behind it, but the most common issue is an oversized package. One thing which cosmetic brands need to understand is the box size matters, especially for delicate cosmetic items. That's why we always recommend choosing the right size for your packaging. Using standard-sized containers with fillers is costly and wasteful. So it is time to say goodbye to the bulky containers and start using Small Boxes for Cosmetics products. Say hello to the new era of efficient solutions that provide unlimited benefits to your business.
Standing Out In the Crowd
When it comes to cosmetics, customers have unlimited options. There are thousands of brands in the market, but not all are successful in making a mark. The main reason for failures is not creating a unique identity. Standing out on the shelves is an ideal way to catch the customer's eye. When every other brand is using the stock packaging, the only way to be unique is to use smaller packages. It will help customers to differentiate you from the others. Smaller packages always lead to better sales, branding, better recognition, and a ton of other benefits.
Improving Sustainability and Reducing Carbon Footprints
When a customer purchases or receives a product, they usually discard the package instantly. It is not a very good practice, but you can play your part to reduce the environmental impact. When you use a smaller box, it offers sustainability and also reduces the carbon footprints. Using an oversized box increase the cost, and if it doesn't fit your product perfectly, you also have to invest in the fillers. It not only increases the cost and also results in environmental waste. Don't forget to customize the package as customers often reuse and recycle the custom boxes.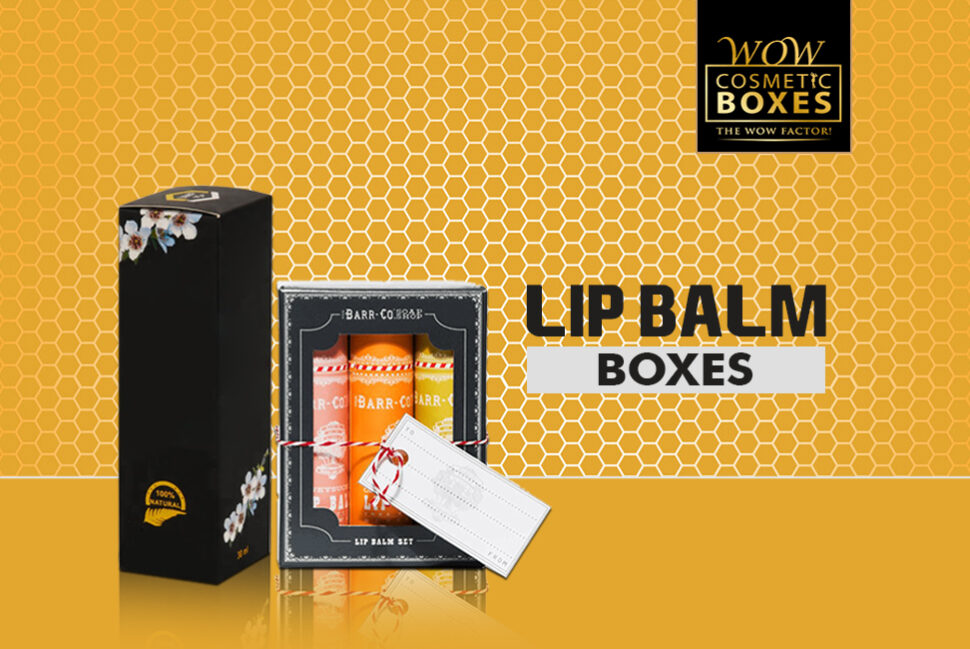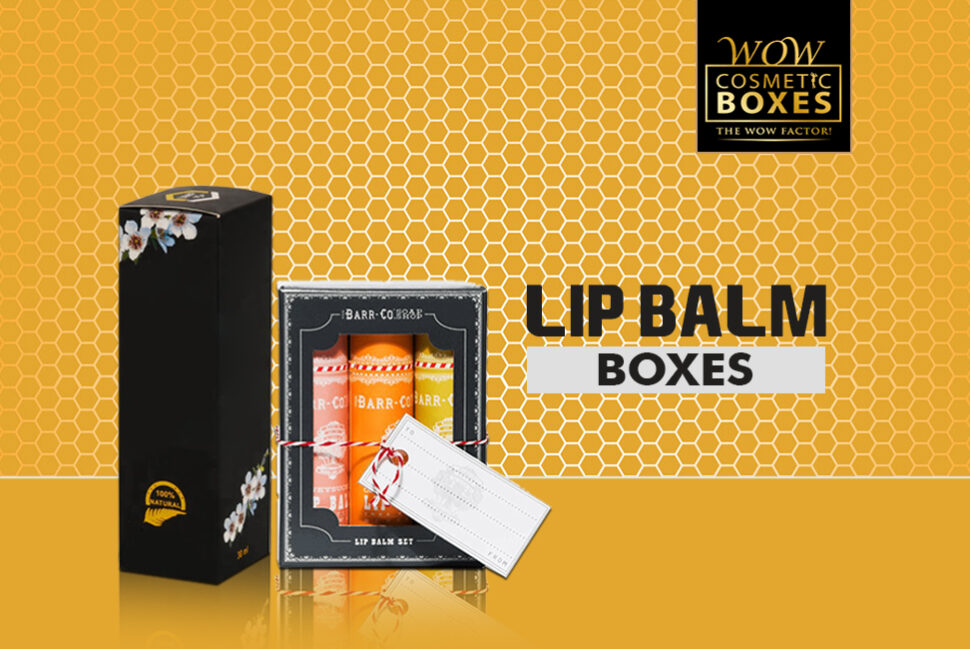 Providing Better Protection with Small Lip Balm Boxes
One of the primary reasons for returns is the damaged products which mean you are not packaging your products properly. If you think bigger is better for protection, you are landing yourself in serious trouble. Big containers have a large void which provides room for the inside content to move in the container. It ultimately increases the risk of damage. Small boxes ensure product protection by keeping the inside item in place. Moreover, there is no need to use the fillers. Not only packing but using right-sized Lip Balm Boxes for shipping is in the trend.
Reducing the Cost and Increasing the Revenues
When it comes to saving costs, small size boxes can help you in many ways. From efficient transportation to recycling, reducing size can be beneficial for your business. With small custom boxes, you will have more space to fit two containers rather than one. Moreover, the packaging process of the smaller packages is efficient, which ultimately reduces the labor cost. The right size also eliminates the need for any fillers, which also helps you to lower the cost. You also get better protection which saves you from returns and bad customer experience.
Offer Efficient Transportation and Shipping
Small-sized packages not only improve the protection and customer experience but also make the transportation and shipping process more efficient. Bigger packages mean more movement during transit and more fillers to ensure protection. It all results in higher shipping costs and increased carbon footprints on the environment. By reducing the size of your package, you can make the transportation, storage, and shipping process efficient. You can load more packages on one vehicle, which reduces the cost and carbon footprints. It is crucial when you are shipping large orders as the price usually depends on the package size and weight.
Making a Memorable First Impression on the Customers
When it comes to competing in the saturated cosmetic market, you can't deny the significance of the first impression. The first thing which customers see while purchasing a product is the packaging. If it will not go well with their needs, it can drive them away. That's why every business must know what their customers want. Using small-sized containers can help to make a memorable first impression. By reducing the size, you can reduce the waste and playing your part in improving sustainability. It will help to boost sales and build a positive brand image.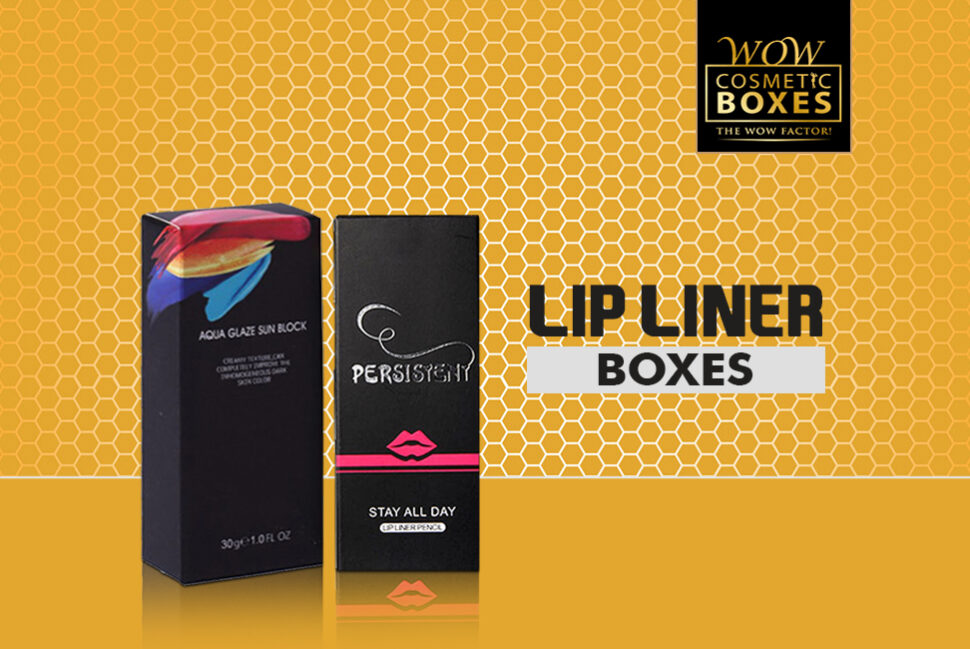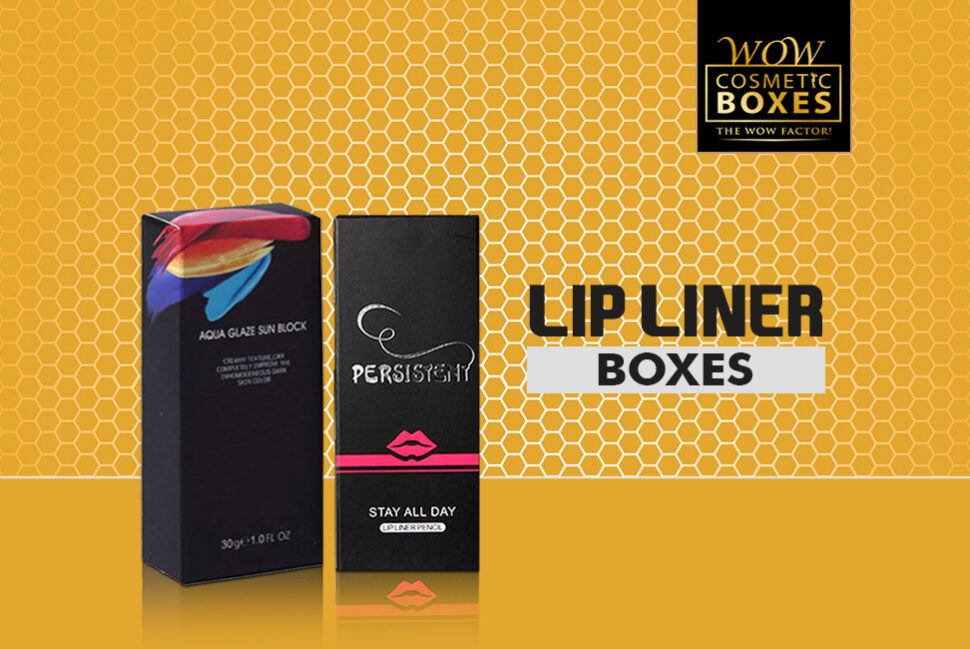 Enhancing the Customer Experience with Lip Liner Boxes
If your targeted audience is the Eco-conscious customers, small is always better. When you offer your products in right-sized packages, you are saving customers from the frustration and time it takes to take out the item. Customers will not appreciate it if they have to spend hours to get a small lipstick from a big box. Unnecessary fillers also damage your brand images as it is a wasteful and excessive packaging solution. Don't forget good things always comes in smaller packages.
Through the years, the brands have always been working on improving the packaging for a better customer experience. Choosing the right-sized Lip Liner Boxes to reduce production money, save time during transportation, and reduce the environmental impact. If you need help choosing the right solution for your cosmetic goods, taking the help of experts can make the process easier.