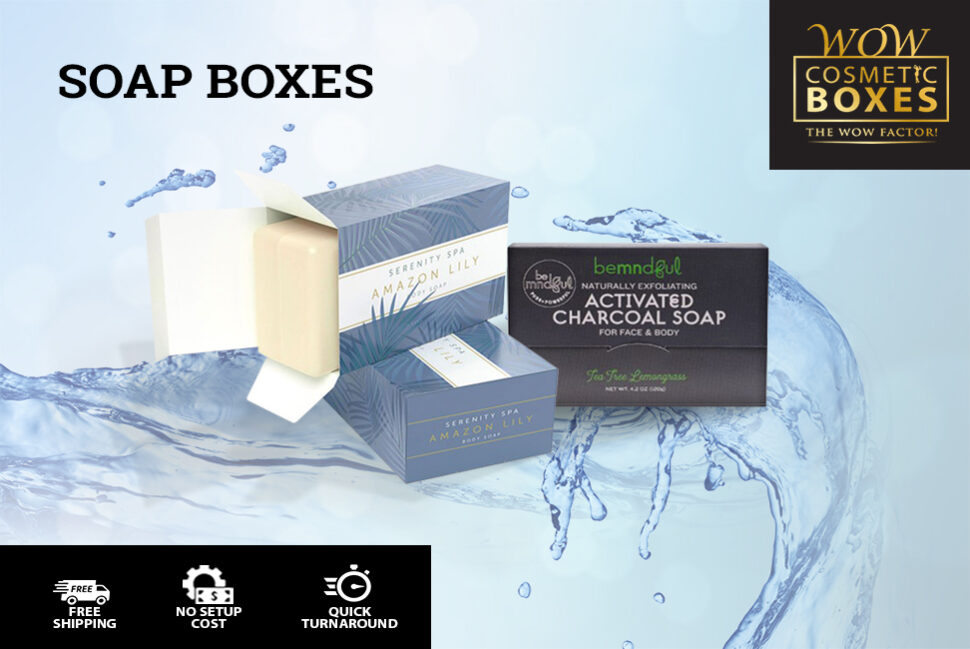 In a world where more and more brands are shifting towards customization and personalization, packaging has become an essential part of the shopping experience. We cannot deny the importance of well-designed packaging and how it affects your business. It is a way to deliver your brand promise to the customers. Designing a customized solution needs good investment and time but not every business can afford it. That's why most of the brands prefer to have custom boxes wholesale instead of retail ones. The solution you have chosen must work for your product and brand.
How using Soap Boxes wholesale can be a great deal?
Custom packaging mainly has two functions to perform. The first is to protect the inside product and serve as a customer touch-point. It reflects the product quality, brand value, and needs to be functional. When it comes to counting benefits that custom boxes can provide to your business, the list is endless. In the competitive soap market, the high-quality product alone will not be going to take you anywhere. You have to work on other factors like packaging and its other features. Custom Soap Boxes Wholesale has a lot to serve for your brand, and here are some good reasons why using these boxes will be a great deal.
It is the protector of the product
Even the most high-quality product won't get sold if you deliver these to the customers damaged and broken. The most obvious benefits of using custom boxes wholesale are to protect the product. By using durable and sturdy packaging material, you can make sure that the inside content will remain protected from environmental factors during transportation from one place to the other. Not only during shipping but handling and storage also need to be safe and secure. Despite using all the precautions stickers and labels, there is still the chance of getting the product mishandled. If your soap products are fragile, choose to add inner protective material like fillers or bubble wrap.
A quality solution reduces the cost
As we already know how wholesale packaging can help cut the cost. When it comes to wholesale boxes, you can get massive discounts on bulk orders. Buying wholesale doesn't mean that you have to compromise on the quality. You still can get the highest quality soap packaging for your products. When you prefer quality over anything, it helps you save a big amount in the long run. First of all, you don't have to face the customer's disappointments and returns. When you deliver damaged products, it results in a negative brand image and a huge loss.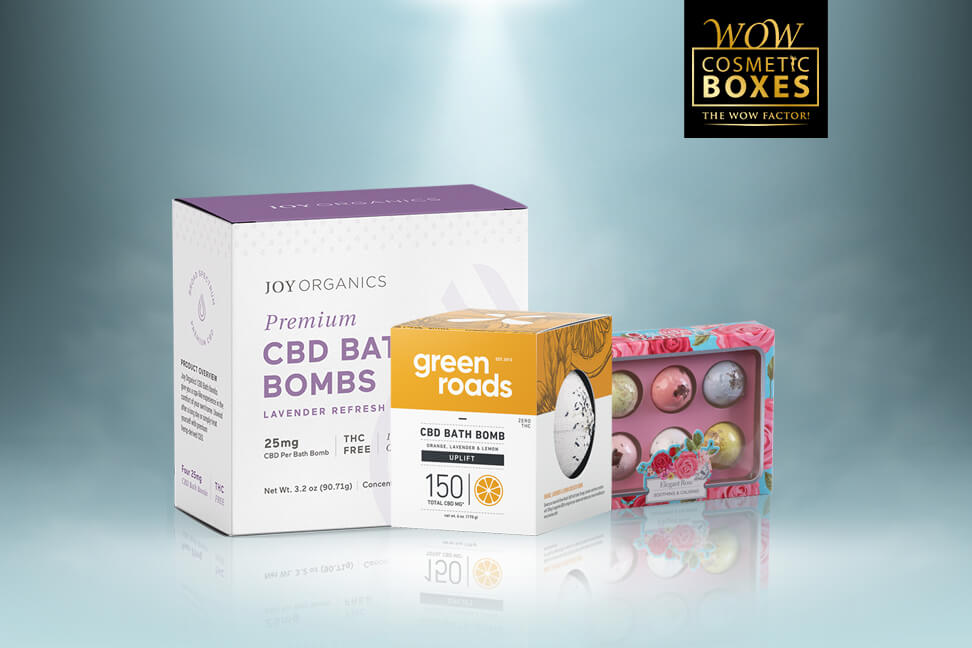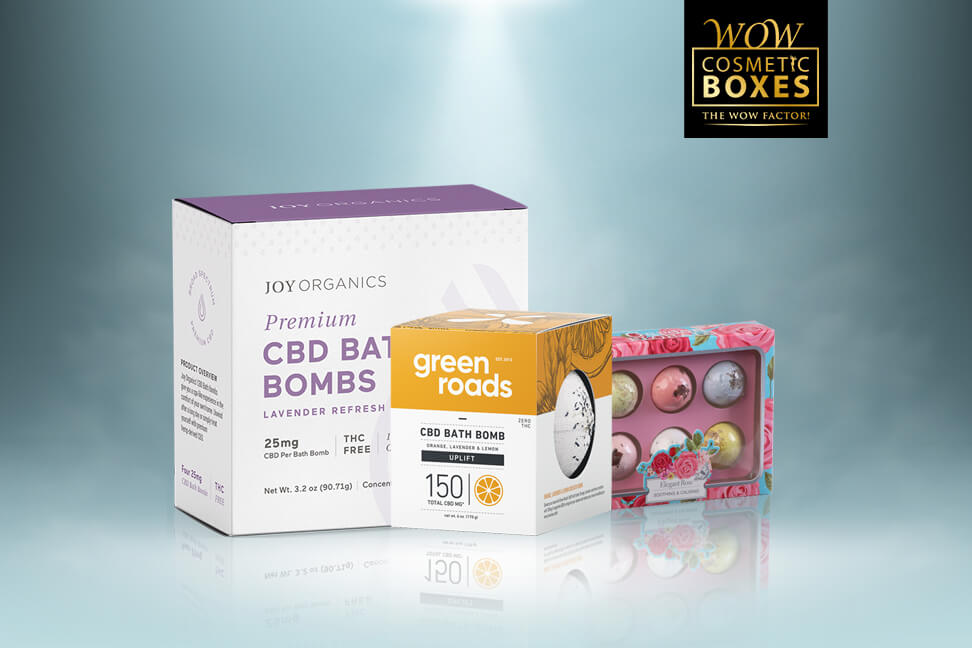 Improve the efficiency with Bath Bomb Boxes Wholesale
Once you are ready to ship your products, you need to consider the few touch-points which will come in the journey of shipment to shelves. Optimizing the whole process from the finished goods to the end-users can help to improve the process efficiency. Focusing on the weight and size of the package can allow you to make the whole process more simple and organized. When designed with proper care and thoughtfulness, custom Bath Bomb Boxes Wholesale can reduce the amount per package and improve the processing speed.
It is an extension of your brand
The packaging is the extension of your brand as it expresses the content and design of your business. It is not only a way to hold and protect the product, but you can also use it to show your brand values and what makes you unique. Using custom boxes with a logo helps in building a unique brand identity and makes customers identify your products in the sea of other similar brands. We cannot say that there is a perfect solution for every situation, but there is always a solution that suits your product, customers, and brand.
Connecting with your customers
When it comes to selling your products, there is a lot of psychology involved. You need to understand the customer's psychology to design a winning solution. Custom soap packaging wholesale with the right design elements can be a way to play with the shopper's minds. Customers are more likely to purchase a product when they have an emotional connection with the product. Communicating this unique type of design can make you stand out. It will be easy for customers to remember this type of design which ultimately results in repeat purchases.
A way to market your products
Many brands take printed ads and electronic media to be the main source of marketing the products. When you have not enough resources to invest in the marketing channels, custom packaging can be the easiest and effective way to increase brand awareness. It can help you to differentiate your products from the crowd and sell it efficiently. When design with a logo and other branding elements, wholesale boxes can promote your brand and engage with customers. If customers like your product and its packaging, they can be a great help to improve your brand reach online. It is your voice to communicate with customers, use it to promote your products.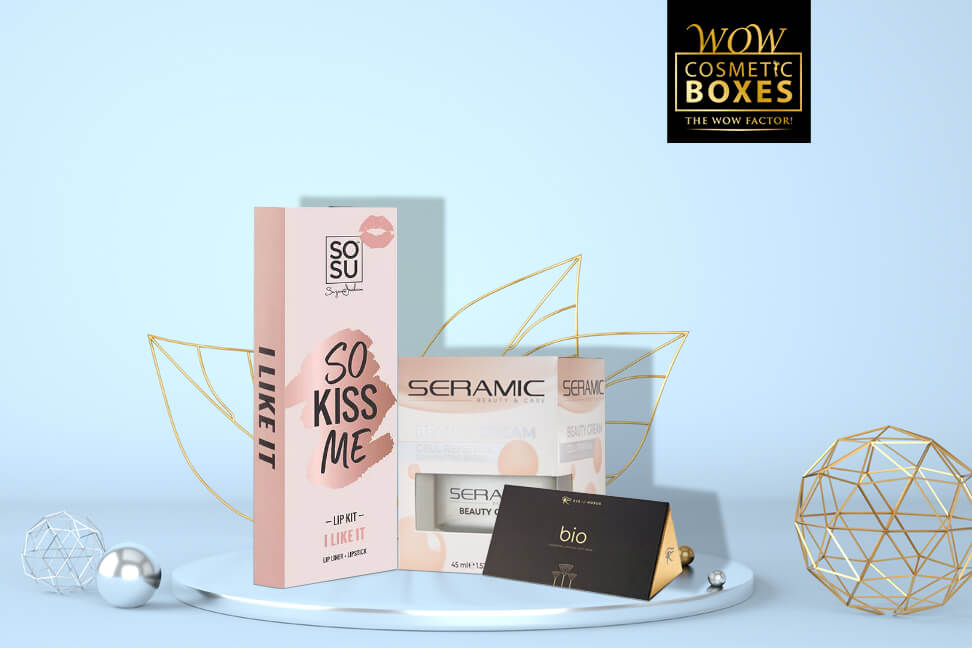 Cosmetic boxes wholesale offers sustainability
Being sustainable is the need of the hour, and nobody can deny it. Admit it or not, if your packaging solutions are not Eco-friendly, you are not going to survive in the competitive soap industry. Kraft soap boxes are on the trend, and customers are buying products packed in Kraft packaging like crazy. Firstly, it is a fully recyclable and reusable solution, whereas it is also a cost-efficient solution. So, custom boxes wholesale are highly Eco-friendly which can help a brand to cut the cost and impress your customers at the same time. Well, we say that when there is sustainability, there is nothing to worry about.
For many brands, what's outside the box seems less important than what is inside. It is the first thing that your customers will see, and it can make them take the product off the shelves. Work on the quality and appeal of the Cosmetic Boxes Wholesale to get the above-mentioned benefits.