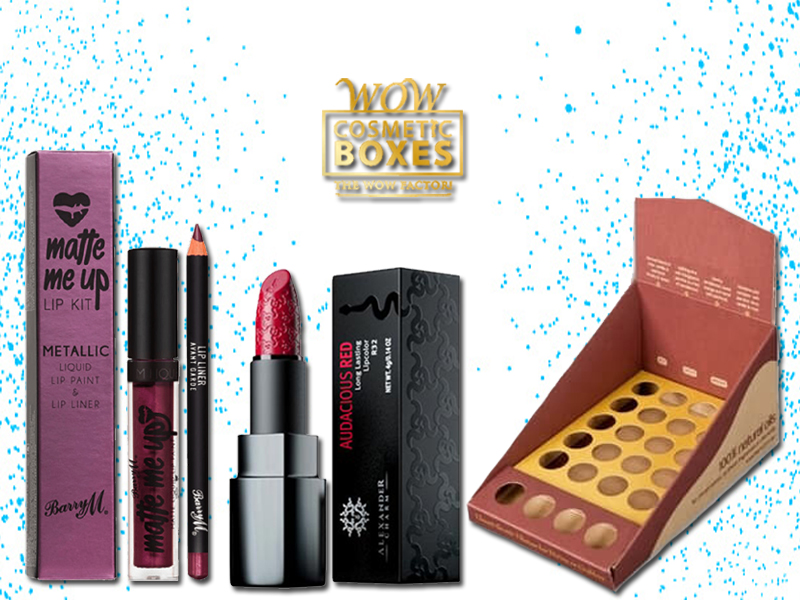 Whether you have recently stepped into the cosmetic industry or been there for a long time, product packaging is the key tool to attract potential customers. If you are in the business of lip products, you will know how small customized lip balm boxes can influence customers to like your product. Makeup brands offer similar products yet they face tough competition in the market. To retain old customers and to draw new ones, you need to stand out among the crowd and custom packaging is the ultimate way to achieve your goal.
The product development team has done their side of the job by producing unique products now it is up to the design time to invest full effort into packaging. Customers looking for lip balm will surely look at your product if it is presented into a stylish box. So, it will not be a wise decision to ignore product packaging as it plays a key role in marketing and branding. It makes an instant impression on the customers and makes them get the product. Customized lip balm packaging offers you a lot of benefits. Let's have look at some of them.
Helps you in building brand attraction
When you look at big brands, they have earned their name not just by producing a high-quality product but their product packaging is also the main reason behind their success. Brand's distinctive identity mostly depends on the type of boxes they choose for their products. If you can make a distinctive image of your brand, you can easily gain the fame you want.
Creating a unique identity is not as difficult as it may seem. An exclusive artwork can make your lip balm packaging stand out on the shelves. It will also make retailers display your products on the front where most of the sales happen. A logo, colors, and exclusive artwork can help you to achieve unique brand recognition. Gaining new customers will be easier for you.
Supports in developing a relationship with customers
Every brand wants to have a customer circle that is loyal to them. The easy way to do it is to invest in the packaging of your products. Once you have established a strong relationship with your customers, they will come again for your makeup products. Customer loyalty is directly related to your brand loyalty. Think about ways that can increase customer's interest in your product through packaging boxes.
To attract customers, you need to print product benefits and other striking details in an alluring way. It will help you to connect with shoppers in a more specific way. If your lip balms are natural or handmade, brag about it on your lip balm containers. Green brands often use the recycling sign or print "we are green" on the lip balm cardboard boxes to draw customers.
You can pitch a new product more effectively
If you are creative in your cosmetic packaging design, you can use the idea to pitch about new lipstick boxes wholesale. You can easily sell your products with a creative packaging box. If you are planning to introduce a new lip balm product in the market, adding customization or window cut-outs at the front will add aesthetic appeal to a simple product.
If you present your product effectively and interestingly, it will grab the customer's attention instantly. Not only the design but the printing technologies and other factors also play a significant role in a creative box design.
Helps in easy marketing and branding
If you are a new cosmetic brand in the market, you will face a lot of challenges in the marketing and branding of your products. Smart packaging design helps in easy brand promotion. By building your unique brand identity, you can upscale your sales. You can use the back of the boxes to give the sneak peek of your upcoming products.
Custom boxes allow you to market your different products with single packaging design. You can easily similarly promote your other small brands. Customers will share the unique boxes design on their social media handles and it will help to draw a new customer base. It is an easy and affordable way to promote your product as compared to other marketing channels.
Provides a better way to protect your product
Custom boxes allow you to preserve your product in a better way. The boxes made of cardboard, Kraft and corrugated offer sturdiness. With the right choice of material, you don't have to cover the product with unnecessary packaging. To eliminate any risk, you must choose the right box size so it will hold the product without leaving any void space.
In online business, most of the customers complain about the damaged products and it is the biggest threat to your brand image. If you want to save yourself from the bad rating, reviews, and returns, you must invest in high-quality packaging material for your product boxes. Cardboard is most used for shipping boxes. If your product is delicate, you can wrap it in bubble wrap before packaging.
Investing in lip balm and lipstick packaging will benefit you in many ways. It is not only cost-effective but also helps to get more sales. The key to getting all the above advantages is to add extra value to your packaging boxes. So, think about every possible way to upscale your cosmetic packaging design.