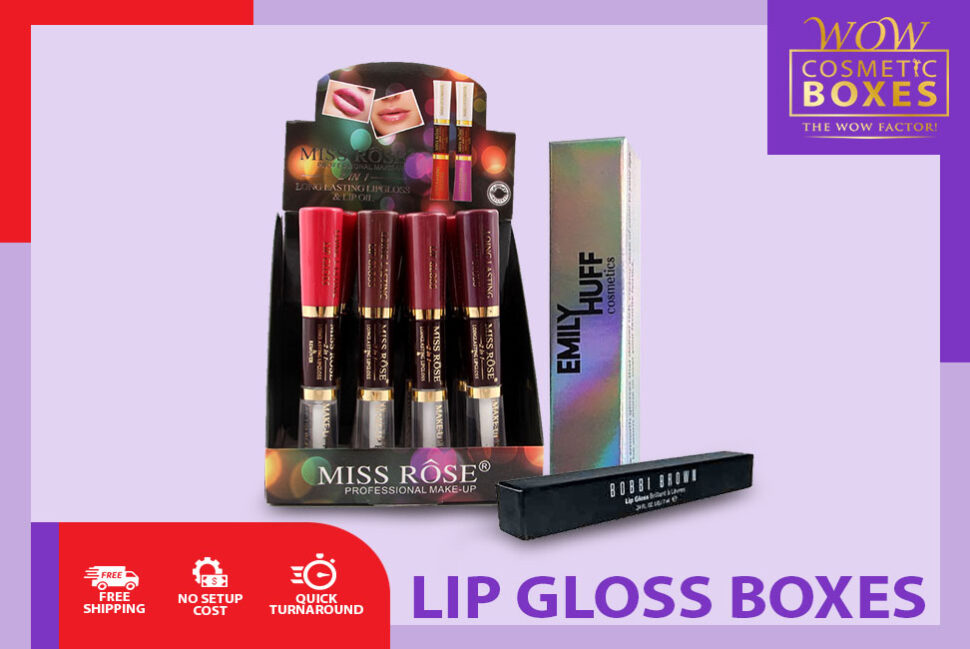 Are you trying to make the most appealing and attractive packaging that is going to be a standout in the market? We can tell you a number of ways for doing that. However, you should know that having a packaging for your product that can be a standout and offering an experience of unboxing that is mind boggling are two different things, completely. We are already aware of the fact that the product's presentation along with the Lip Gloss Boxes both count equally and massively.
However, when you slap your products that you have sent a fortune making in a dull, plain, brown box with no appeal that is simply not going to cut it. There's a lot more that you ought to do with your packaging choices. Which is why we have compiled up some tips to get you familiar and get going with the whole unboxing trend. You can employ this marketing tactic and use it as a leverage for your own good.
Think About Engaging Their Senses, All of Them
We all know that there is a massive difference between purchasing an item over the internet and buying it from a real world store. Buying from a retail store means the customers have a chance to closely look at the packaging of the product and observe. They even have the choice of touching the product. However, they don't get the same freedom while making a purchase online. In other words, the touch-points are quite less when the customers are buying over the internet. As a result, you get fewer chances to impress your audience. In saying that, don't think that you cannot engage your buyers still, even when they buy off the internet.
While purchasing at a store, every sense is in play. This makes the shopping experience of the customers worth every while. Because they are getting a good chance of using their senses. This can help them set their mood. Let's draw a picture for you. You are at a store and drawn to a product. You closely look at the packaging while you can hear some pleasant music in the background being played. Your hands extend toward the packaging and you get a chance to touch it too. You can feel the quality of the packaging as well as the textures. All these factors are triggering the mood. You feel calm, relaxed and pleased with all the things in front of you. And let's not forget to mention the nose that will allow you to smell the product which you wish to buy. All the senses in play will help you make your decision of making the purchase.
Now let's look at the e-store scenario. You cannot create the same sense of emotions and feelings. Does that mean you don't any chance at all? You cannot engage your audience? How will the e-stores appeal to the general public's senses? Well, by using different textures, images and patterns that will add a touch of glam to the packaging of the product. Or perhaps they can add a piece of candy or sweet to the packaging to appeal to the playful side of things. But same time it's important for you to make your packaging look good. Which is why it's crucial how you arrange the content on the boxes. Don't give away the feeling that you recklessly and carelessly tossed everything on it.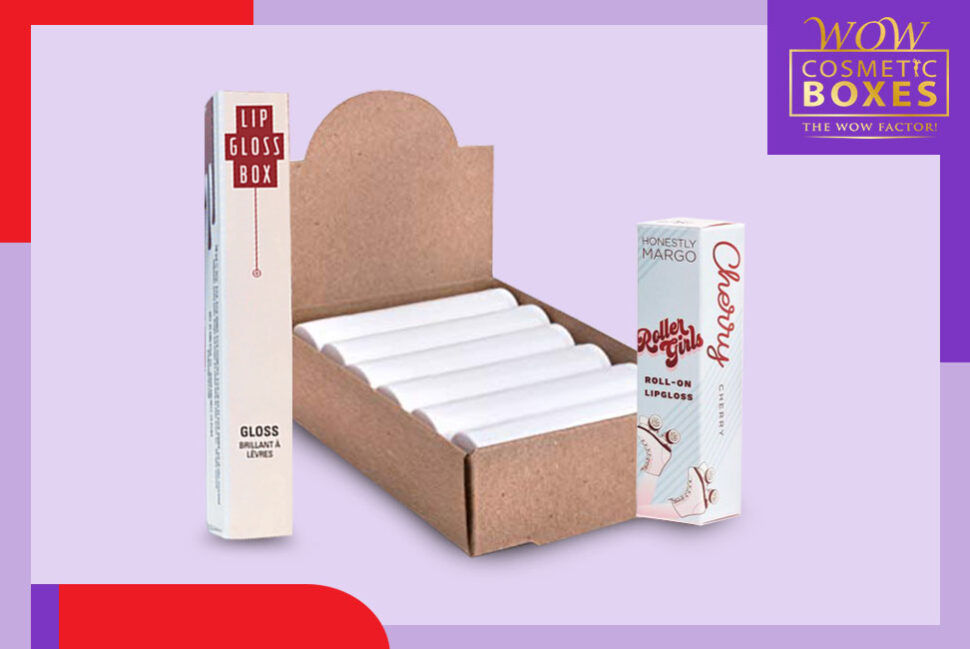 Personalize the Unboxing Experience of Your Customers
Every person on earth, be it you or me, will love it when we feel special and appreciated. Keeping this in mind, you need to make it your prime focus to recognize all those who buy your items. There is a simple and quite affordable way of doing that. You can either acknowledge their orders they have made prior or you can mention their names in a note that you've written while thanking them for their purchases. This kind of thing will make the customers feel special in a way. It will make their whole purchasing experience quite unique and personal too.
If the buyers are your regulars, or if you are looking to making them your loyal customers, the one thing you can do is throw in a few coupons that will allow them to get certain discounts when they purchase your items in the future.
This personal vibe can be sent even before your buyers get hold of the actual product. All you need to do is keep a track of their orders. Even better, you need to do that for them. Send emails or messages that inform them about their orders, its arrival and keep them posted about it. Just to make things easy for them, including the shipping and arrival dates too will make it all personal. This way, the customers will know when to expect the product. Customers really love and adore this act by the brand. They adore every bit of communication from your end. And they will highly appreciate your gesture.
The Packaging You Use Should Be Creative
Mark my words, if you come across someone unboxing a 'no-frills' packaging that is simply the most boring and dull looking, it's no fun to look at. There is nothing remotely exciting or interesting about that. I've seen such a thing, it seems like a torture. Could hardly look at a video this boring. All I felt was I wasted my entire life watching thing. Wait a minute! Not my whole life but a few minutes of it but it still seemed like the whole of it.
So now tell me, have you figured out where I'm trying to lead with this? No one on earth is going to get excited about a packaging this dull and unappealing. Moreover, no one will want to share it too. As true as it is, this is also an alarming thing for manufacturers. They need to place all their focus on their customized boxes. You need to ensure the packaging is interesting, unique, exciting and attractive all at the same time. A design that can stick in the heads of the customer for longer time.
You can begin with the whole design as if a branded packaging. But at the end of the day, the one thing that you need to ensure is the packaging must be interesting in every way. It sounds like a pretty amazing idea if you have your brand logo printed on the box. However, there are some companies struggling with budget issues. They can always get stickers of their brand logo and paste these on the box. Or perhaps they can have a branded tape for packaging. You even have the choice of a logo stamp. You can have several options to choose from. You need to think wisely.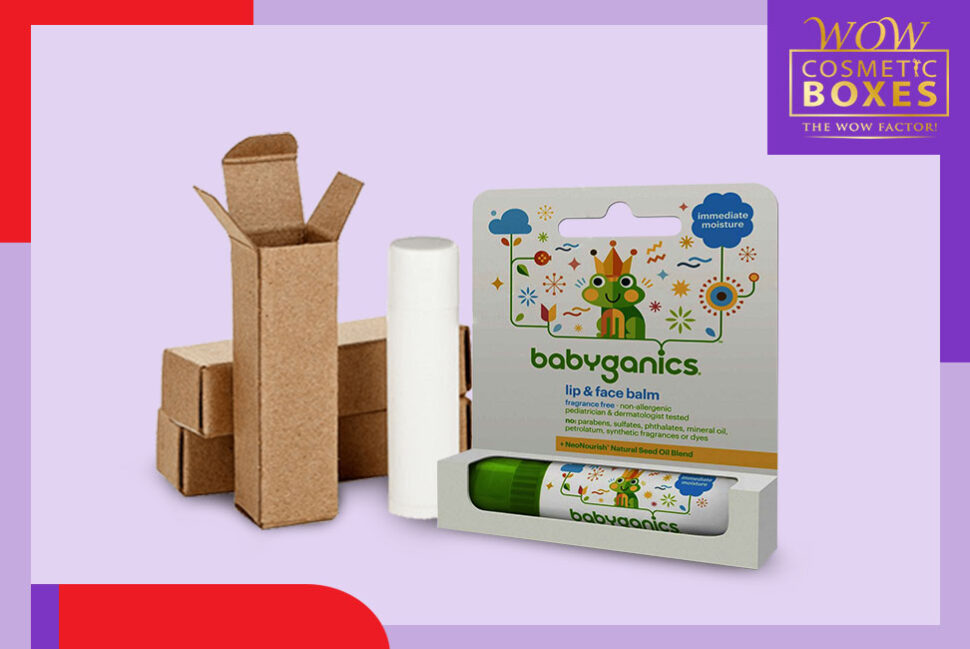 The key is your packaging ensuring that the customers gets an unboxing experience they can never forget. As soon as a buyer looks at the Lip balm boxes, they feel excited building up within them. While the customer unbox your product, it needs all the time in the world to get that feeling of emotions and excitement building up and doing the right thing. The boxes can also be a gift-thingy kind. However, the one thing that needs to be ensured enough is the product is protected well enough with all the fillers. It needs to stay safe and secure.