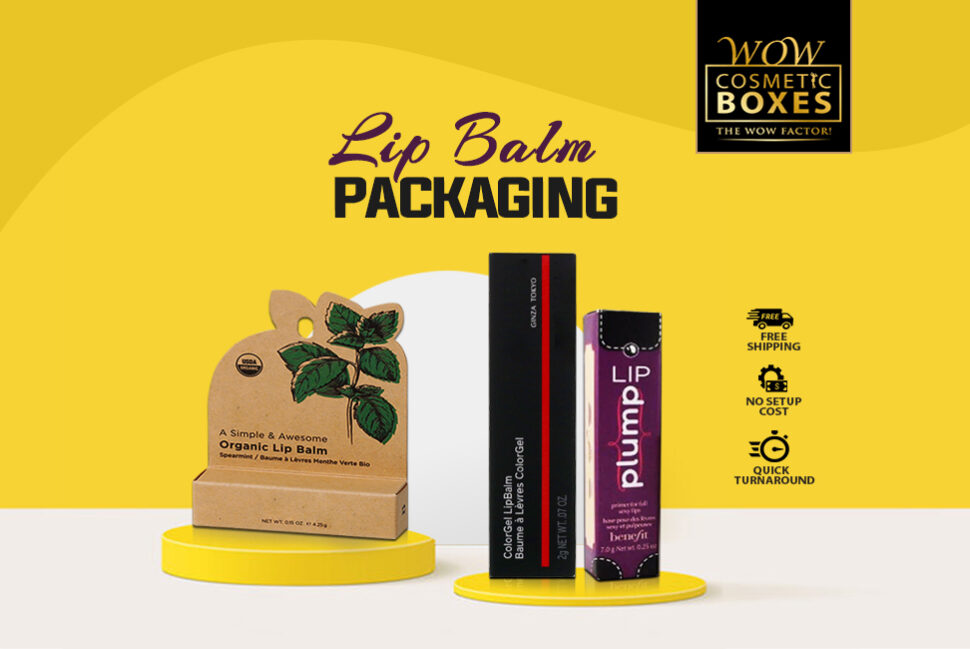 Lip balm is the ultimate solution for dry and chapped lips. Not only women but men also use to keep lisp soft and shiny. It is a product that never goes out of demand. When going to buy lip balms, you will find several options. How will you choose the best lip balm out of so many options? Most of the time, customers prefer known brands. The product packed in an eye-catching package catches the attention instantly. A unique solution has the power to make a difference. Custom boxes are a proven way to make an impact. But how can you design a unique yet attractive solution? How can it be beneficial to your business?
How Does Lip Balm Packaging Work for Cosmetic Businesses?
Custom boxes are an ideal solution for lip balm. These containers not only provide protection but offer customization. From the shape to the print, you can customize every detail. Nearly 75% of the customer make a purchase decision based on the design. Custom packaging is a huge opportunity to market your product and services. You can also reach a wider audience and target them. A customized solution also favors the e-commerce brands the most. A recent study shows that an enhanced unboxing experience results in customer retention. In short, custom Lip Balm Packaging has the potential to make you successful.
If you want to know how to design the perfect custom boxes, you are at the right place. Here are some tips to follow to have a well-designed lip balm container:
Make Sure To Target the Ideal Customers
The ultimate goal of every business is to target the ideal customers. They invest thousands of dollars in marketing campaigns. Custom packaging is a cost-effective way to reach the targeted audience. It doesn't take longer than twenty seconds to build perception. Understand your customer's needs and requirements. For lip balm, customers prefer boxes, which come in handy. The product box should be too big or too small. Taking the product out of the box should also not take an arm and hand. Creative ideas draw customers and drive more sales. If you are targeting Eco-conscious customers, be sustainable. Take customer feedback to know what they want.
Try To Be Unique, Don't Be Like Others
There are thousands of businesses in the market selling lip balms. Most brands rely on high-quality products to impress customers, but only a few invest in custom boxes. Visit a cosmetic store, and you'll see hundreds of products. Most items look the same, although they are from different companies. The problem here is the generic design. Most companies don't go for a unique solution. But having an exceptional design can make you stand out in the crowd. You can stand out with an unusual shape or by choosing an innovative material. If every brand is choosing a bold color, go for a neutral one. Do market research to find out what others are doing.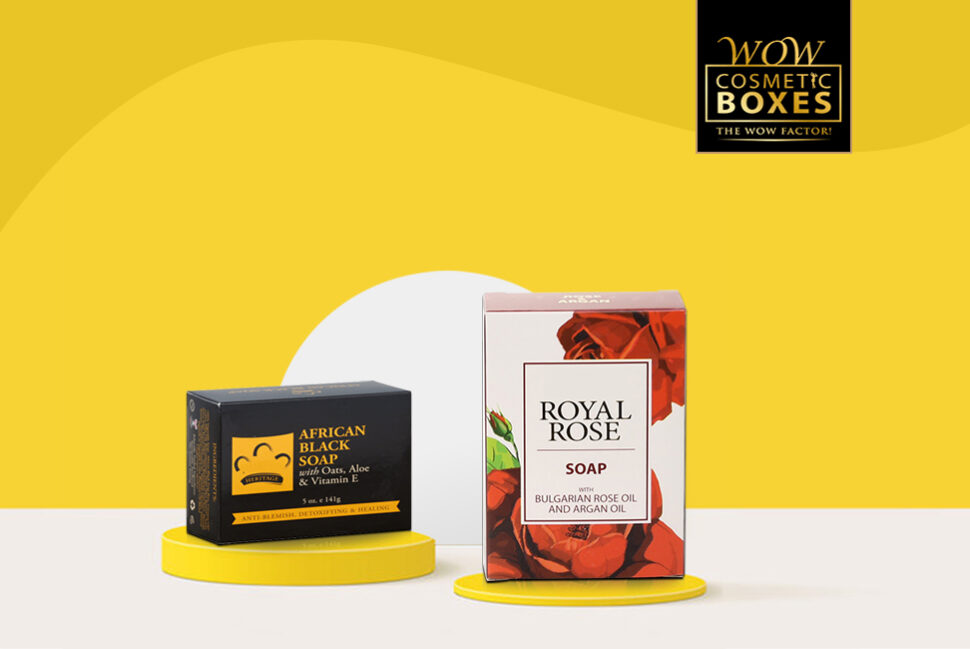 Be Consistent With Your Soap Packaging
Maintaining consistency with Soap Packaging is crucial. Being super good with branding but failing the packaging design is not ideal. It can make you fall off the face. One of the ways to be consistent is to make your brand part of the design. Add your logo, name, and other branding elements. If you sell different types of lip balm, choose one design theme for all. You can be different with colors, fonts, and imagery. But don't change the theme. Make it easy for the customers to identify you in the crowd. Being consistent will keep you in customer's minds for longer.
Go For a Simple and Minimal Design
You must have seen bold and vibrant designs in lip balm boxes. But today's customers prefer minimalism and simple design. Instead of using vibrant colors, go for neutral shades. It is also a way to show your Eco-friendly side. If you have no idea of being minimal, follow the KISS (Keep it simple, stupid) principle. Choose a simple shape and style. Keep in mind the customer's and retailer's convenience. The typography should be simple and easily readable. Don't go for a complicated or extravagant design. Design a solution that is simple and clear at the same time. Make customers understand your message with a minimalist approach.
Work On Making the Unboxing Experience Exceptional
The unboxing experience is the primary factor in driving repeat business. It matters when you work in -the e-commerce industry. You get few opportunities to make an impression on the customers. Unboxing is your biggest tool to convince customers of the repeat purchase. Try to provide a WOW factor as soon as customers unbox the product. Appreciate customers choose you with a thank you note. Make them come to you again with discount coupons or vouchers. You can also market your other product by adding a sample. If it's the holiday season, try to add a small gift. These little efforts can benefit your business in the long run.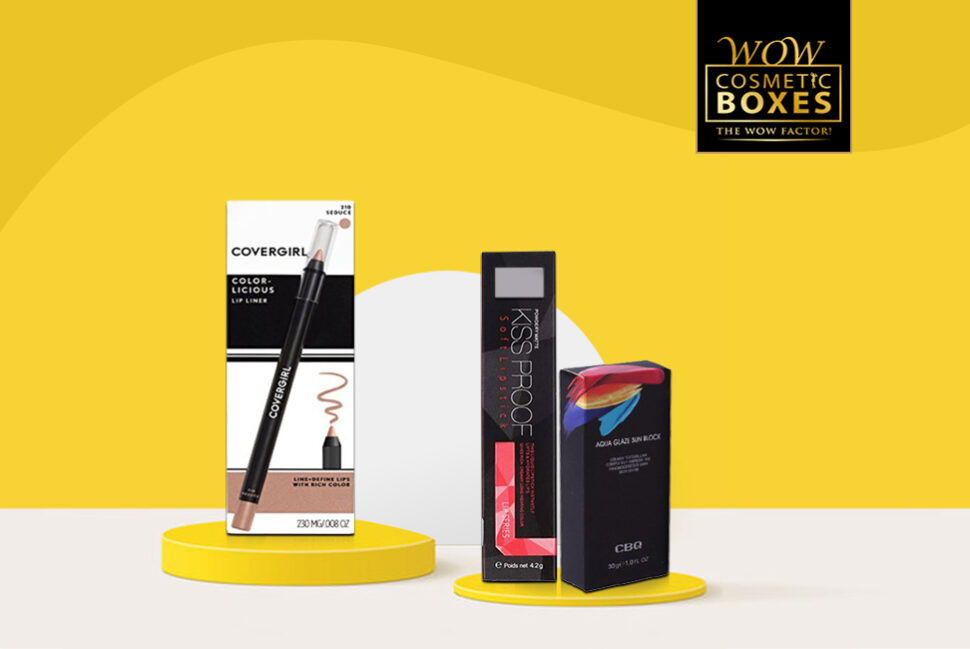 Build Your Brand with Printed Lip Liner Packaging
If you are a new business, it can be challenging to build your name. But remember, slow and steady always win the race. Take your time to figure what it takes to be a successful cosmetic brand. Custom boxes are your opportunity to reach a wider audience. When you design a unique solution, it ultimately targets the ideal customers. If they have a good experience, they recommend you in their circle. So what it takes to be successful is a well-designed custom packaging solution. Keep in mind the importance of the unboxing experience. We always recommend hiring a professional. Communicate your ideas with him and allow him to turn your imagination into reality.
No doubt in it Printed Lip Liner Packaging are worth the effort. Invest your time and money to build a perfect solution. Remember that success in the cosmetic business depends on honesty and authenticity. Make sure to target the ideal customers. As a result, you will see a rise in sales and business.