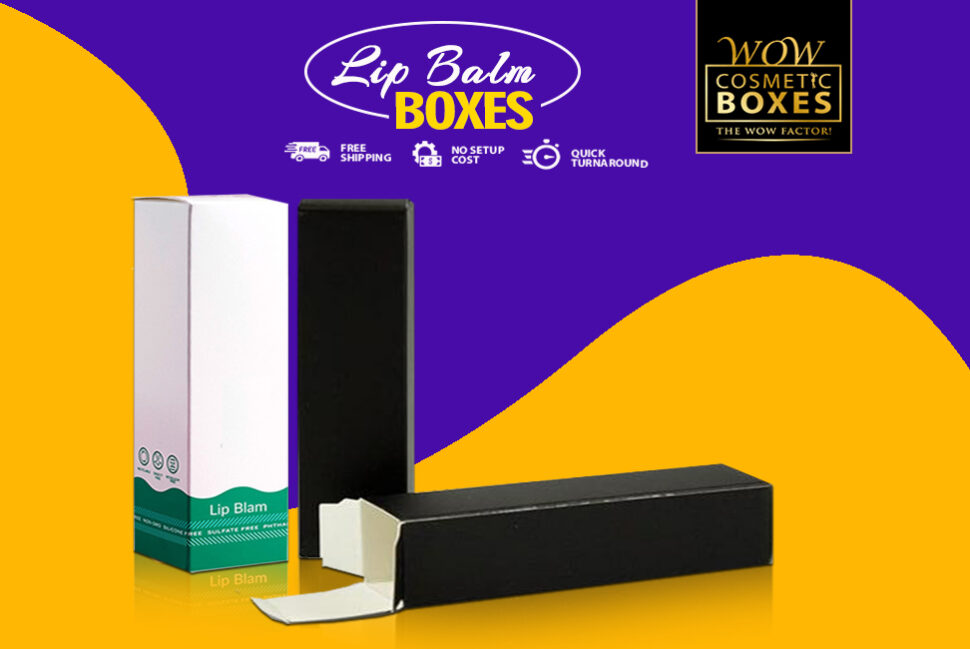 A decent and lavish product isn't enough to build deals for cosmetic goods. Cosmetic industries should always be one step ahead of smart solutions. However, there are several inventive ways to grab customers' attention. Packaging is a free branding tool that works for any kind of product. It is a unique way to appear among your rival companies. The elegant and luxurious outlook is what distinguishes a brand from the rest.
Trendy Lip Balm Boxes for Your Cosmetic Needs
Lip balm is an essential cosmetic for girls. Firstly, it was in vogue during the winter season but due to climate change, it is used all over the year. Lip Balm Boxes are crucial for these as these delicate lip balms need extra care and protection. They contain extravagant designs, vibrant colors, and beautiful themes that work their best to appeal to the shoppers. They enhance your brand's visibility and exposure. The passer-by views these goods and wants to take them home.
Lip balms are available in a variety of colors. Mostly they are transparent and have flowers or other types of design on them. They have different scents according to the flavors used. The depiction of a brand decides its fate in the market. The increase or decrease in sales depends highly on the way you present your brand.
Add Class and Innovation to Your Brand
The best way to show the artistic design of your products is by using a window. By adding a transparent window to the box, your customers can have a view of the inside goods. That way it is easier for them to judge the product completely and makes the buying decision easier.
Furthermore, the use of add-ons is a big hit. Use decorations like flowers and beads to give your box a lavishing outlook. Along with this, you can use golden or silver foil embossing for a classy touch. Innovatively depict your company's name and your customers will fall for the beauty of your products.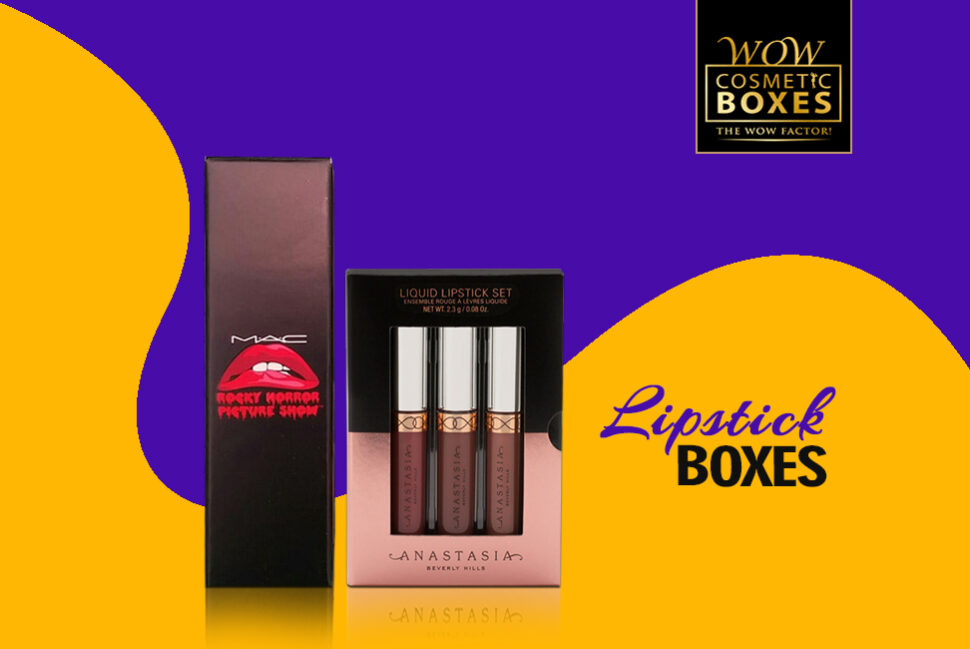 Style Your Cosmetic Goods Accordingly With Lipstick Boxes
When we talk about cosmetics or make-up, lipsticks are an essential item. It is a crucial fashion accessory. Due to the high demand, reputable brands try to get ahead in the market by brainstorming ideas. Every few days a brand is launched and the manufacturers introduce artistic ways to sell their cosmetics. One of the successful strategies is through custom Lipstick Boxes which are in trend due to their outstanding properties.
These add style, charm, and glamour to your brand. It's an exemplary way for the exhibition of your brand image. Modern, glamorous, and professionally made packaging captivate multiple customers' attention at a time. Therefore, one can't ignore the crucial and charismatic nature of such an exhibition. These attract the shoppers as well as keep the cosmetic goods free from danger. They protect them from getting harmed or damaged.
Countless Customization Options on the Go
We're talking about the cosmetics industry and the packaging has to be appealing. With the unlimited customization options, you also have many options for the printed part. For example, you can add matte or glossy layers to the box. Or you can go with embossing gold foil printing to make it elegant and eye-catching.
These additional options add significantly to the value of your goods. The customer realizes that if the casing is so great. Then, at that point obviously, the item must be acceptable. The appearance is the first thing the customer sees visually. Your brand, logo, and theme will be your agent and sales manager while your product is only on the market.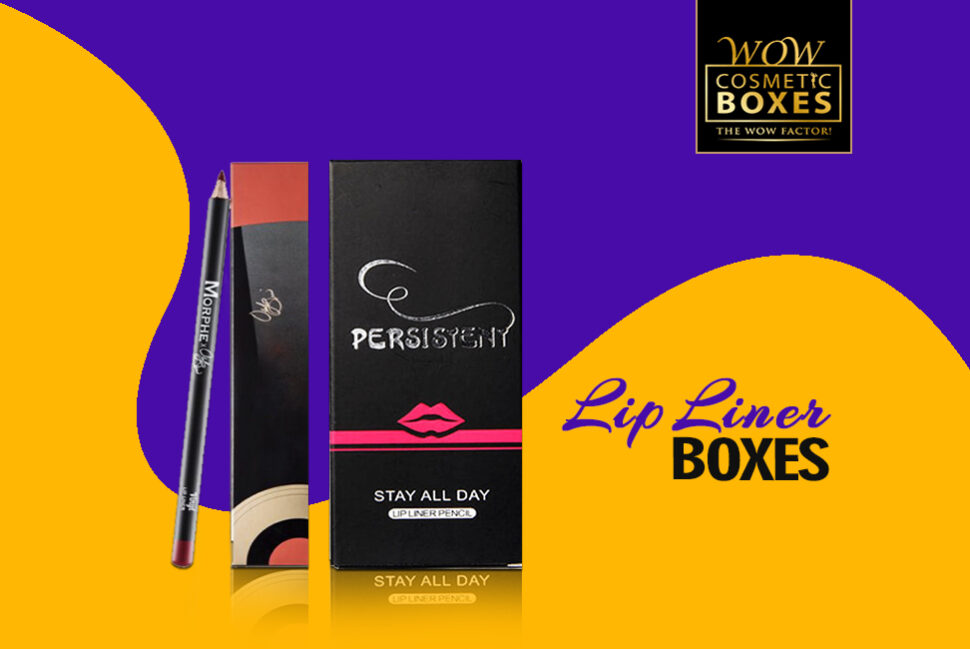 Lip Liner Boxes – Countless Printing Options for an Amazing Display
The superior quality and unrivaled art of printing on lip liner packaging meet your customers' needs. Increase the sales of your brand. These eye-catching additions allow your customers to create a visual connection with your brand. Therefore, some of these contain many convenient transportation services. However, if you already have an idea of box design and printing, you can get services from such companies. Therefore, remember that only attractive and high-quality packaging can help increase sales of your brand. It can attract as many women as possible who remain loyal to your brand.
With just the different types of lip liner alone, you can't make customers believe that you have a great makeup brand. But logo lip liner packaging boxes can do that for you. They beautifully highlight the dominance of your cosmetic product. The printed logo and other information on the cover of the personalized lip liner tell your customers what you will deliver to them. Individually printed cases inspire a woman to welcome your brand with open arms. It showcases her natural beauty and charm.
Enhance Your Brand's Glamour with Printing Techniques
The innovative art of digital and offset printing offers endless possibilities to embellish your custom box. Therefore, giving an attractive and tempting impression to the lip liner cover. It can exceed your expectations and your imagination. Card stock, Kraft, and corrugated cardboard are all used in the printing solution. Plus plenty of options to suit your preferences.
The connection that Lip Liner Boxes can have with social networks is amazing. But they are connected. It is well known that social media is one of the best free marketing tools. Therefore, it is important to design the packaging of your lip liner in such a way that it also looks good on phone and laptop screens. The color scheme is the key to attracting attention, so the personalized box will also attract customers when advertising on social media. It helps to promote your brand without having you spend fortunes.