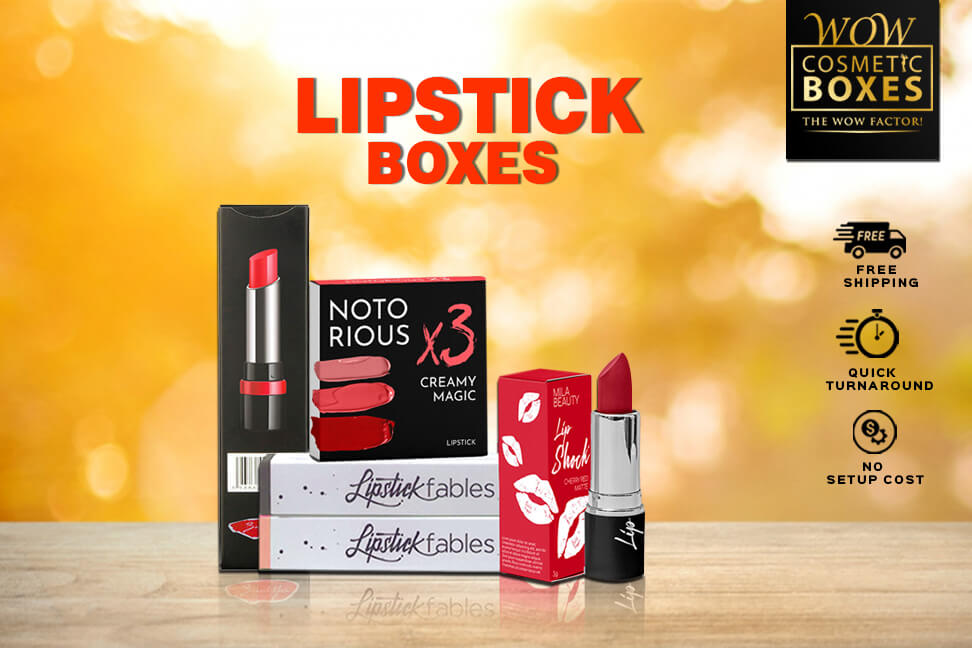 Custom packaging has become an integral part of any business. Whether it is about selling cosmetics or cleaning products, you can't escape the use of custom boxes. Many brands still work only on producing high-quality products but ignores the packaging completely. For them, presenting the product in a plain box is not a serious matter, but little did they realize that it can affect their business in the long run. Regardless of what you are looking to package, a custom box is an ultimate answer to your needs. Most cosmetic brands still don't have enough knowledge of how to choose and design the best packaging solution.
What are some common uses of Custom Printed Lipstick Boxes?
Custom packaging containers have become a part of everyday life. From our room to the big stores, everything comes in a customized box. To find out whether a particular solution will work for your business or not, it is essential to know everything about it. When you are selling delicate items like lipsticks or lip liners, custom printed Lipstick Boxes can be the ideal choice. These come in various styles, shapes, and sizes to accommodate the needs of every product. The containers are specially designed to package, store, and ship the products. They are very popular in the cosmetic industry due to their flexibility and versatility.
It helps to cut the packaging cost
Many people have the misconception that custom packaging is far from their range, but it is not the fact. It is the most affordable option for small and homemade businesses. Cardboard is one of the most popular materials for custom containers. It is readily available in the market, and everyone can afford it. You can customize the size and weight of the package to make it fit your product. In this way, you don't have to pay for the void and can avoid the high shipping prices. By investing in a small custom box, you can generate more sales and profits.
You can prevent the damage
One of the chief and primary reasons to use custom packaging is to avoid product damage and returns. Bad shipping reason makes customers not to consider a brand in future. So, custom boxes make sure that your product remains safe and secure during transmission. You can add or reduce the packaging layers according to product requirements. Moreover, if you are packing and shipping delicate items, it is best to provide extra protection using bubble wraps, customized tissue papers, and packing peanuts. Don't forget to choose the right box size to ensure product safety.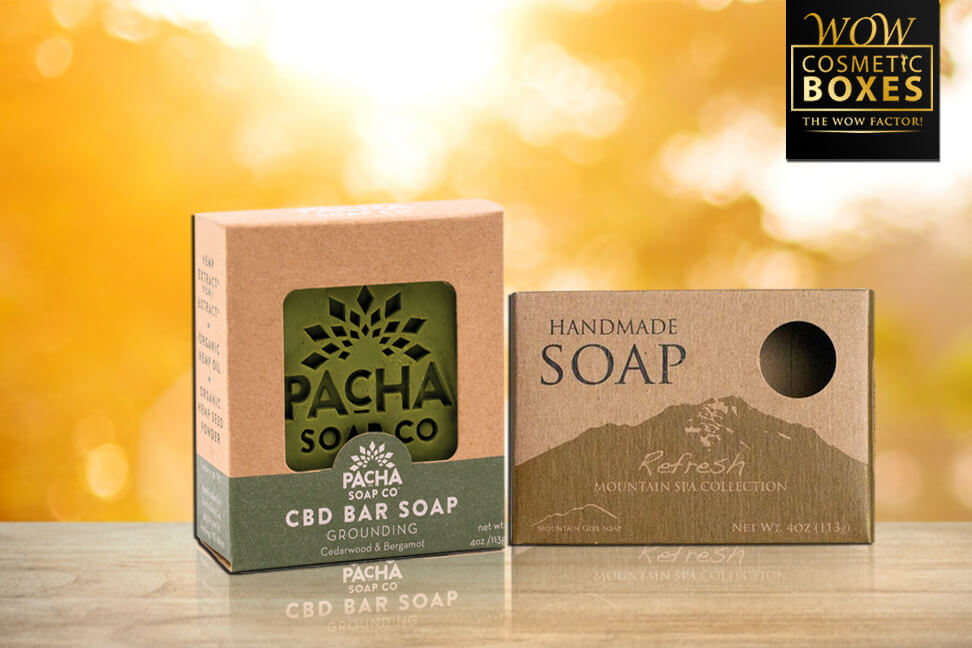 Custom printed Soap Boxes convince customers to purchase
It is not easy to make customers purchase your product when there are hundred other options available. What you need to do is to stand out on the shelves to get noticed easily. Not everyone can think creatively and make it happen, but custom printed Soap Boxes can do it for you. Add your brand logo to the design to convince customers that your products are of high quality. Try to understand the colors psychology of the ideal customers and choose design elements accordingly.
When you design to meet customer's demands, you will see better results.
Reduces the use of non-recyclable materials
If you are looking for a recyclable solution for your lipstick packaging, there is no better option other than custom boxes. These are highly biodegradable, and you will end up making a positive impact on customers. Kraft is the number one choice of cosmetic brands when it comes to being sustainable. Customers are not ready to buy products in packages that are a serious threat to the environment. You can encourage customers to reuse the box for storage purposes and share their ideas on your social media handles.
Allows you to leave a killer impression
You only have 4-5 seconds to make an impression on customers, and you can't miss this chance. Put your full effort, time, and money in designing a killer solution which influences customers purchase decision. It must be something which customers have never seen before. It might be the colors that initiate customer's interest or maybe it is the finishing option that makes customers appreciate your effort. You need to make an impression that entices customers for the purchase. You never know what can click with consumers and makes them your die-hard fans.
It helps in improving the brand image
Packaging design plays a crucial role in building the brand image. If you are a high-end and luxurious lipstick brand, you can use the custom box to portray it. A unique design and high-quality print can make customers engage with your product and differentiate you from the crowd. It is a core part of building a strong relationship with customers. Try to build an experience with the brand so customers will remember your brand for a long time. It can go a long way in building loyalty. If you are an e-commerce brand, the packaging is your last chance to convince customers for the purchase.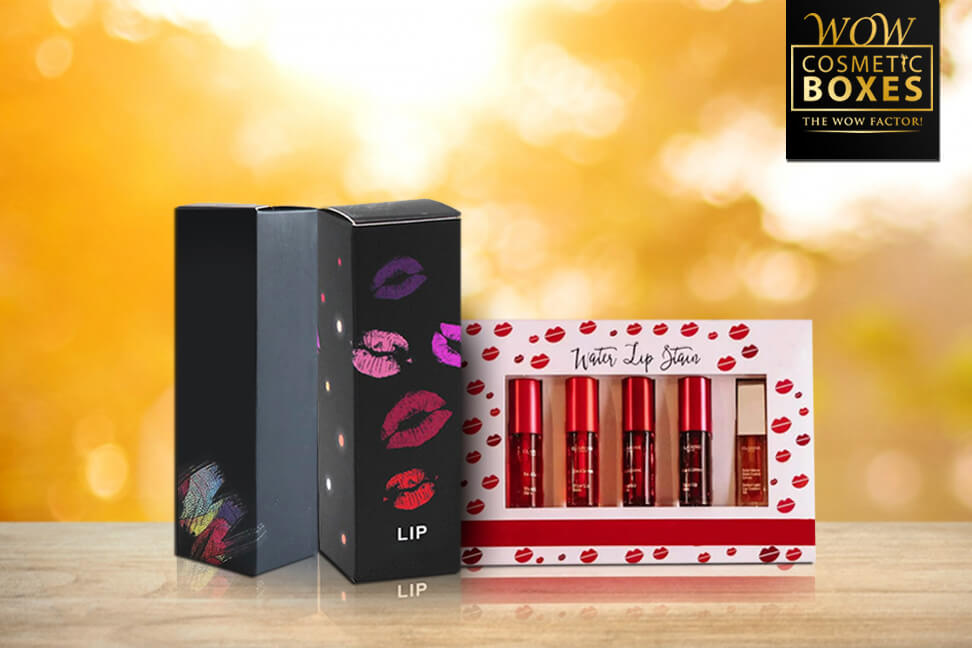 Market your product better with custom printed Lip Balm Boxes
If you want to market your product to a wider audience without breaking your budget, custom boxes with the logo can do wonders for your business. With the combination of colors, fonts, imagery, and patterns, you can tell customers that why you are better than the others. Every brand wants to connect with customers on a personal level, and marketing is the way to do it. Make the design better and interesting so more and more customers can relate to it. When it comes to marketing, make sure to make brand elements part of the design.
Custom boxes have replaced other packaging options in recent years because they provide unlimited benefits at your affordability. Custom printed Lip Balm Boxes are less costly, make a memorable first impression, and leaves fewer carbon footprints on the environment. That's why more and more lipstick brands are making a switch to a customized solution.