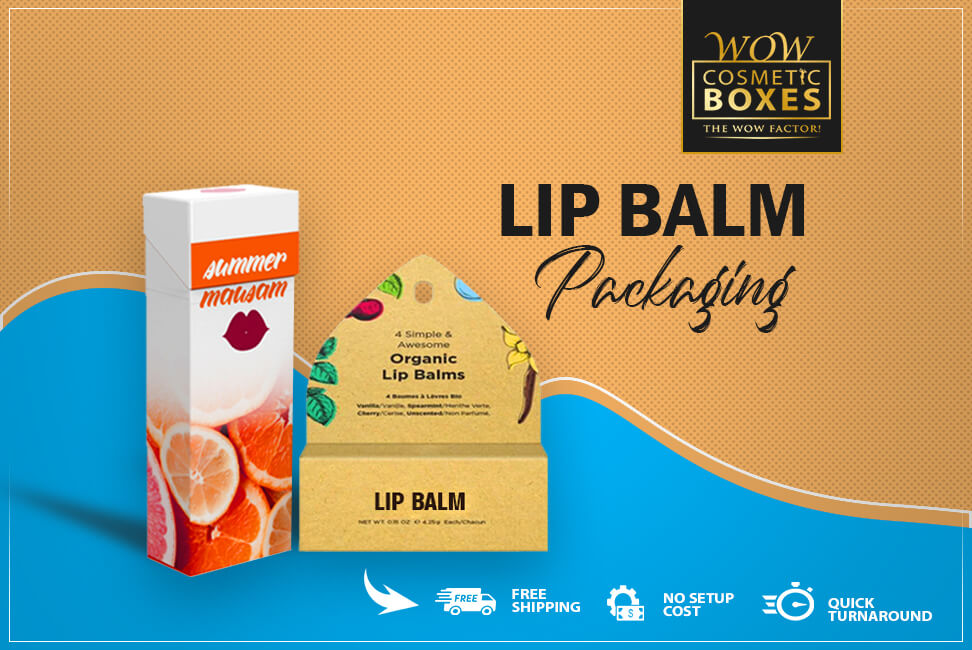 Small cosmetic items that are common in use need more attention regarding packaging. People usually don't think much when buying everyday products. One of these items is lip balms. They are a necessary element of our daily life routine. But usually, customers pick the item from the shelves without spending the time to take a look at its benefits or details. So, it is tough for brands to make their product more visible and identifiable among several other brands. The unique packaging of lip balms can give your item or name more exposure and a unique identity. No business can survive in this crowded market if they do not showcase or present their products in a unique way, especially when it comes to cosmetics. A simple yet creative design can help you demonstrate the product's image that you want to portray. You can make your lip products more attractive and eye-catching with custom Lip Balm Packaging.
How to Customize Lip Balm Packaging for an Enhanced Appeal?
A cosmetic item as popular as lip balm demands a customized and personalized one. Custom cosmetic boxes can be an option for the packing of lip balms. In addition to the visual appeal, these boxes also provide protection and security for your item. With customization, you have the freedom to design according to your needs. It can ensure that you attract more and more customers to the retailer's shelf. Custom lip balm boxes will influence the customers to look at your item, or most likely they will buy it. It will boost sales and promote your business in an ideal manner. A good design custom box can give life to the brand image and make your product recognizable in the crowd.
Don't Overlook To Print Logo
A package without any logo or brand identity is considered unidentified, and people will not consider your goods a legitimate option. So if you are thinking to skip the print logo and other branding details, abort the mission now. A logo reveals your identity, and customers will remember you through it. Imprinted logo on custom lip balm boxes can help you communicate with new and retained customers. It can tell the people who you are, what item you sell, and what your services are. When it comes to brand promotion with custom packaging, you should also consider adding other branding elements other than the logo. You can incorporate brand colors, typography, and graphics.
Colors Play an Essential Role in Soap Packaging
To be successful in the cosmetic business, uniquely designed Soap Packaging is crucial to showcase any product. While designing a customized solution, choose the design elements which complement your business. It will help to maintain consistency. Colors are an essential part of advertising and marketing strategy. People relate colors to their emotions and memories. So it is vital to make the right choice to reach a new and broader audience. Do your competition research to know what they are doing. It will make your lip product stand out from the crowd of similar items. Choose colors that tell what your product is and what customers can expect. So, choose colors relevant to the brand or the inside content.
Text Layout Can Transform Your Design
When customers pick up any item, they look for relevant information on its package. Bad typography, incorrect font size, and congested words can create a wrong impression of your brand. It will give the impression that a child has designed it or you don't care enough about the customer perception. Add only necessary or relevant information on custom boxes. Don't flood it with words. Give the customers the text layout that will be easy to read and understand. Keep it clean, simple, and readable. Choose the fonts which are modern yet simple to read. Necessary information that should be on your package is the product name, its benefits, handy tips to use it, and the expiration date.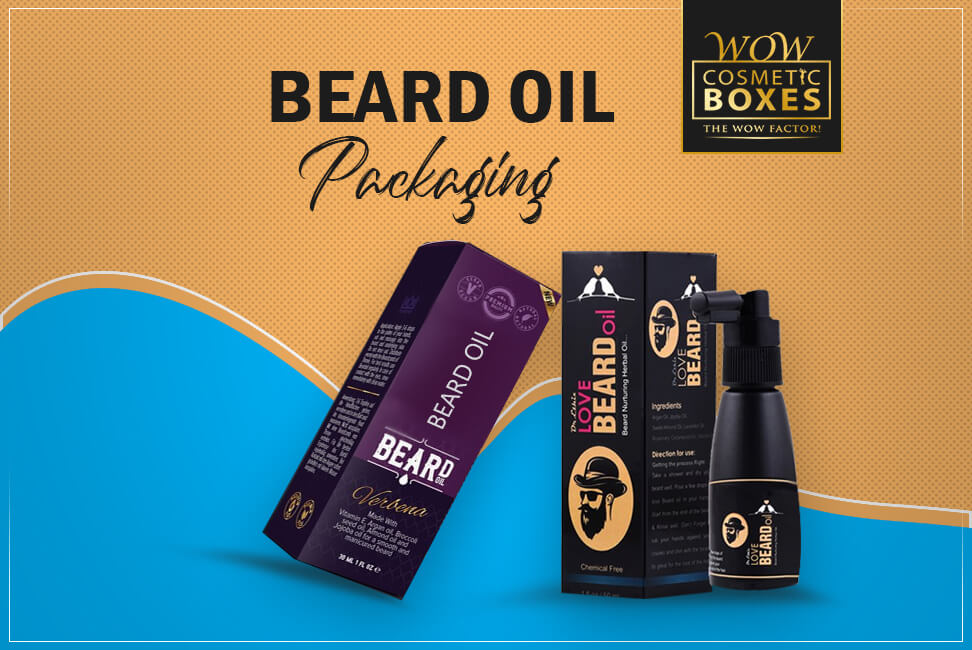 Follow the Principles of Design for Beard Oil Packaging
Follow the basic principles to make an innovative design for custom lip balm boxes. Design should not make the product appealing but also functional. Simple but better is the key to innovative design. Taking the professional help is always recommended. New technology will help you bring some innovation and satisfy the criteria of perfectly designed Beard Oil Packaging. It is essential to know where you stand from a brand point of view. To create a lasting impression on the customers, there are some questions to ask. What are you selling? Who are your perfect customers? How will people buy your product? Find answers to these questions to have trickling effects on all aspects of packaging and marketing.
Think About Shelf Impact and Strong Presence
Consider yourself in the customer's shoes and think will you take notice of a small item like lip balm instantly. Surely not! A shelf impact is the uniqueness and appeal of the item when placed on a retailer's shelf. It plays an essential role to boost sales. You can achieve this by making custom lip balm containers distinctive. Use your brand colors and unique patterns to make it identifiable. The more unique a product looks, the more it sells. To make a stronger shelf presence, think about the targeted audience according to your lip balm products. Don't forget to know about your competition and study it. Much of your business success depends on custom packaging.