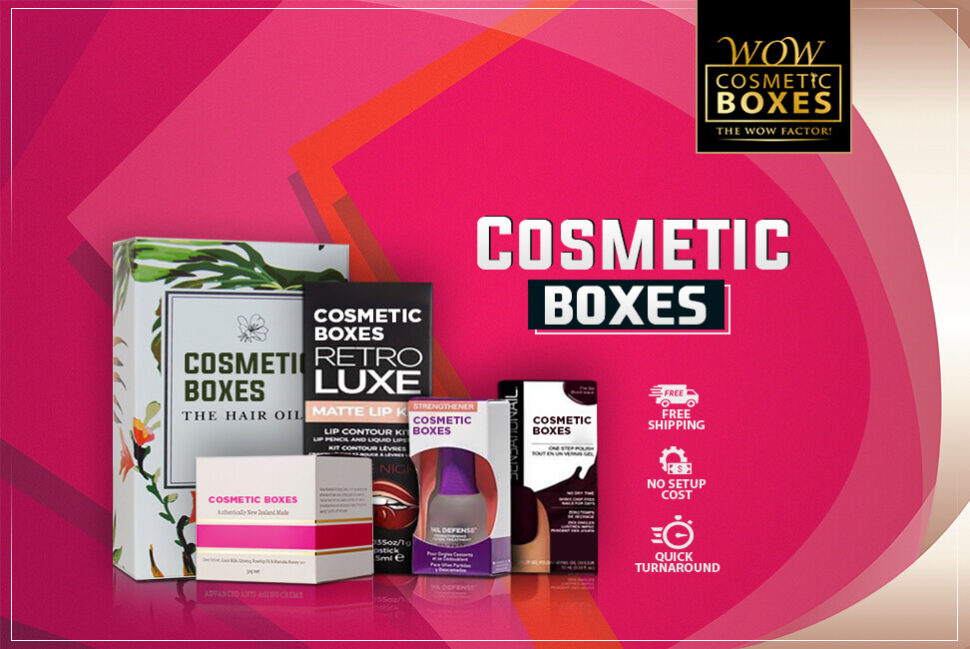 When it comes to standing out in the saturated cosmetic market, cosmetic packaging is an ideal solution. Cosmetic brands should understand how customers will react to the packaging design. What will be their response, and how will they perceive it? Complex or boring designs usually get unnoticed on the shelves. So, brands need to design a unique for their cosmetic products. It will catch the customer's eye immediately. Women and men both love to use cosmetics. It not only gives us a natural look but also boosts our confidence. On-trend products capture customer attention quickly when packed in uniquely designed Cosmetic Boxes. If you are looking for a unique presentation, custom packaging is the answer to your needs. It is time to switch to more a customized solution.
Promote Your Brand with Custom Cosmetic Boxes
Custom boxes are unique and have a distinctive style. Branding elements on the front of the containers help promote the brand, build a unique brand identity and boost sales. When you incorporate your logo, it improves the branding and marketing process. A unique design increases the visual appeal and adds elegance to the packaging solution. Using customized boxes is an ideal way to increase visibility and exposure on the shelves. Not only the appeal, but custom boxes are also strong, durable, and reliable. Moreover, a customized solution provides the necessary protection as these boxes vary in thickness and strength. Whether you admit it or not, custom packaging is the key to your product's success. Brown cardboard boxes are not going to take you anywhere.
Market Your Brand without Any Additional Cost
Have you invested thousands of dollars in the marketing channels but got no results? If yes, then you are not alone. Most cosmetic businesses spend a big part of their budget to market and promote their business but fail. So how can you get more visibility without breaking the bank? The answer is simple. Branded custom packaging solutions help you to reach potential customers without any additional cost. You only need to make sure that you are incorporating all the branding elements into the design. Try to make the logo focal point of your cosmetic containers for a unique identity. One more thing to remember is to keep the brand consistent. How do you want to communicate with the customers? What factors can make you stand out in the crowd? What is the unique selling point of your product? Find the answer to these questions before collaborating with a professional designer.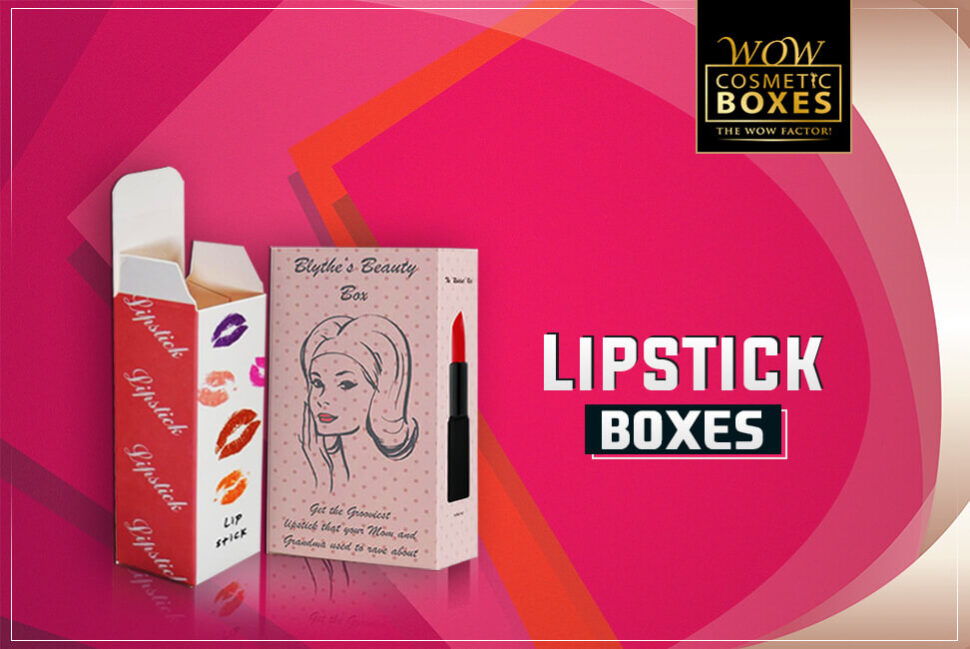 Do a Comprehensive Study About Custom Lipstick Boxes
Studying how custom reacts to specific elements of packaging can help you design a more effective package. Your product's success depends on how well you capture the customer's attention. Research, testing, and understanding customer psychology are ways to know what you need to grab attention. You should know who your targeted market is, where your product will sell, and what is currently trending. Research can cost you some, but it will be worth investing in. Knowing all the factors will help you create unique and well-designed custom Lipstick Boxes. One of the ways to increase sales is to find out what motivates customers to buy a specific item. It can be anything like colors, design, information, or material.
Colors Are One of the Essential Design Elements
Understanding color psychology is vital. Colors can trigger a customer's emotions and influence their purchasing decisions. So, it is crucial to use the right color, shades, and color scheme in your boxes. Custom cosmetic containers usually come in white and natural colors. But you can opt for different shades. Cosmetic comes in various colors and shades especially lipsticks and foundations. People choose foundation based on the color of their skin, from light to dark. You can choose the inside item color as your box color. You can also go for the color palette of the brand. It will make your cosmetics more identifiable on the shelves. More than 80 percent of purchase decisions are solely based on color. So a solution that is not only appealing but also functional is essential. If you fail in drawing the attention or leaving a memorable impression, you are at loss.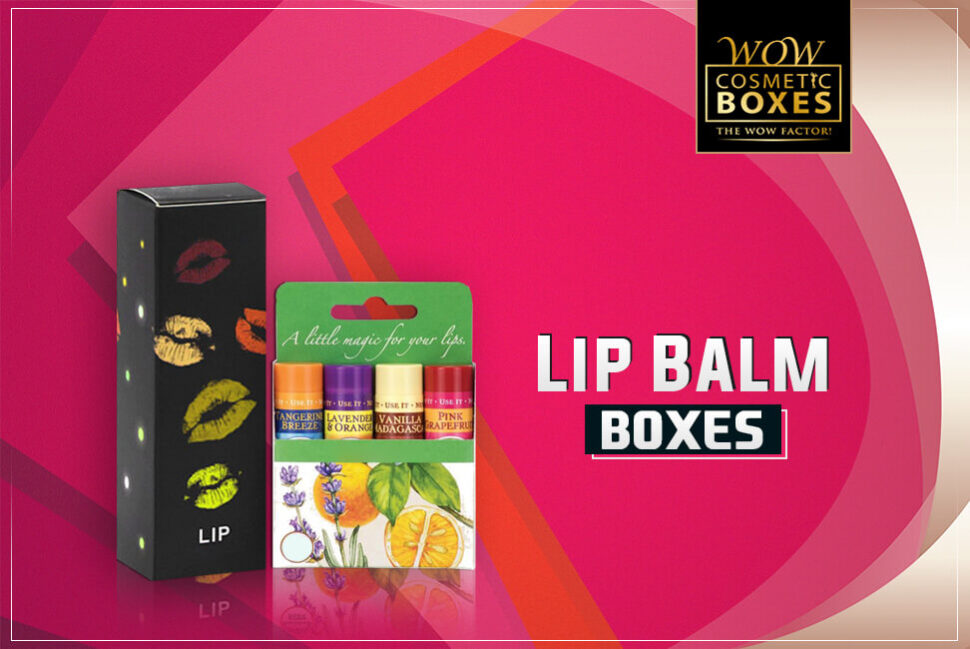 Provide the Necessary Information to Customers with Lip Balm Boxes
One of the vital elements of the custom Lip Balm Boxes is how well it delivers information. As a cosmetic brand competing for the customer's attention, you need to communicate with customers effectively. An efficient solution with complete information encourages purchase. You should include the essential information like how they can get the most out of the product. What its uses are, how to apply it, what its side effects are, and its expiration date. All the information should be in the boxes. It's easy to ignore a simple print, but an eye-catching and visible font will surely catch the customer's eye. Keep the text concise, clean, and easy to understand. For the sake of style, don't use a complex and complicated font. It will only make customers ignore the product.
Keep the Customers and Retailers' Convenience in Mind
Another crucial element that packaging should provide is convenience. Ease is essential for both customers and sellers. From manufacturing to distribution to marketing, your solution should provide portability and functionality. Practicality is not only limited to handling. You also need to take care of the quality. The texture and feel of the packaging should not get dull or worn out with time. Use high-quality material for your packaging solution. Make sure it will not get dull by touch or with time. Stack-ability is one of the common issues faced by retailers. Choose the shape and structure which resides well on the shelves and should provide the image of quality. Minor damage to the box can affect customer perception of the product. If the package will not be in good condition, customers will surely take the wrong impression of the inside content.