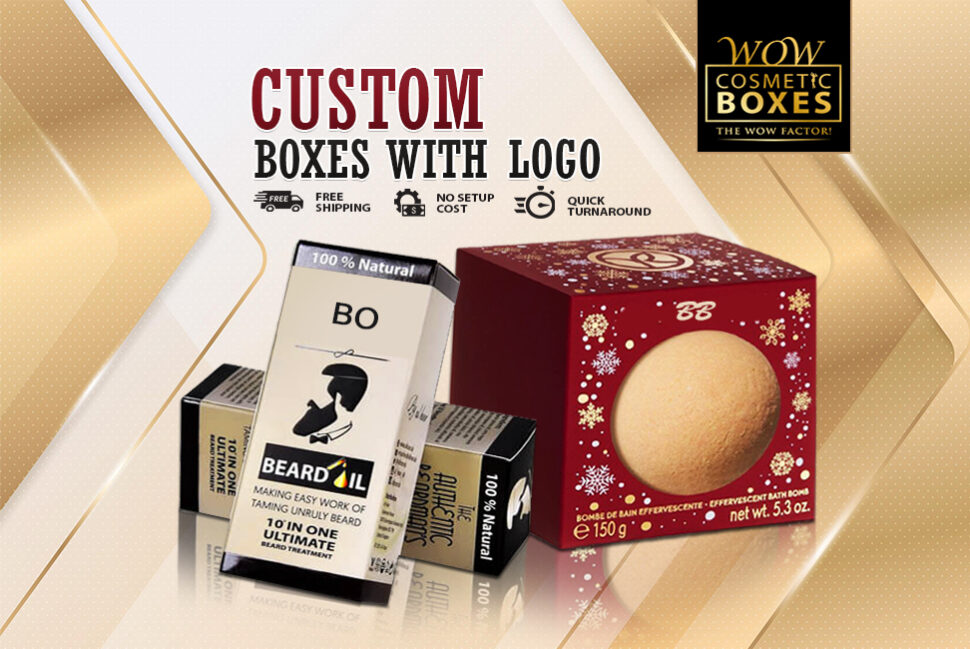 If you want your product to get noticed on the shelves, you need to pay attention to the placement of your brand logo on the product packaging. Many brands questions why to highlight the company instead of through the design instead of the product? Researches have proved that logo placement results in instant brand recognition and evoke positive emotions. The logo is the first point of contact of customers with the brand, and it should be designed in a way to evoke a positive brand image. You have invested a lot of time and money in developing a perfect logo, and now, it is time to properly place it on the boxes to draw much-needed attention.
How Custom Boxes with Logo Leave a Positive Influence?
Companies can use Custom Boxes with Logo to influence the brand perception and leave a memorable impression on the customers. There is a link between customer perception and logo placement on the boxes. Make sure to feature the logo in the right place. Customers consider the brand to be luxurious if their logo is on the top of the packaging, and they prefer the brands less powerful if they choose to place the logo at the bottom. The right placement reinforces the brand image and power. You need to consider not only the logo placement but other branding elements as well to reinforce the identity.
Branded Packaging Makes You Stand Out
When hundreds and thousands of brands are competing in the market for customer attention, a branded packaging solution is an efficient way to set your product apart from the rest. Brands that use the traditional boxes for their products look similar to their competitors. It means getting lost in the crowd and forgotten by the customers. Having a unique solution is the way to wow your customers and stand out on the shelves. Logo placement can help you achieve it. There are several affordable options to make the logo part of the design.
It Results in Higher Brand Recall and Repeats Purchase
What every brand want once customers buy their product? It is customer retention. Delivering a high-quality product is not enough to make the customer come back to you for repeat business. You have to keep the brand and product top of the customer's mind. The best way to do is to use packaging boxes with logo. Brand recognition can help you improve customer loyalty and retention. Once you have convinced customers of the purchase, the worst thing is to lose them. Emphasizing your brand with packaging can help you avoid it. Provide your customers with an unforgettable customer for higher brand recall.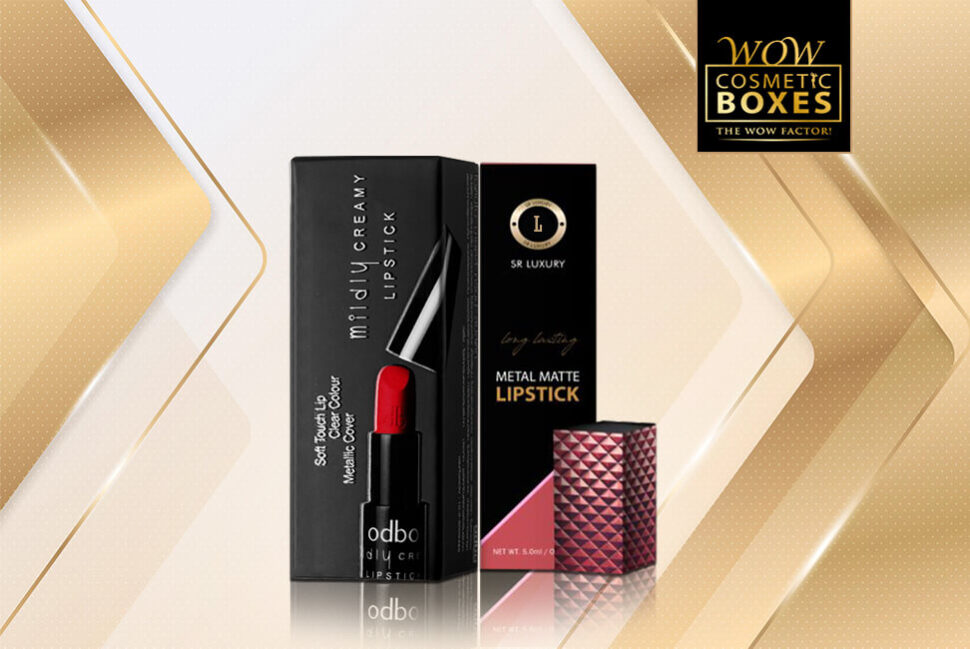 Logo Placement on Lipstick Boxes Reinforce Brand Identity
Once you have built a strong identity, it is time to be consistent. Using logo across all the brand channels with help to maintain consistency. Custom packaging is an extension of your brand and a crucial part of your identity. It plays an essential role in enhancing the customer experience as soon as they receive the product. Placing a logo will make customers confident and excited about their purchase by reinforcing the brand identity. So, while shipping cosmetic products to the customers make sure to use Custom Lipstick Boxes with logo for positive brand perception.
It Helps You in The Marketing Strategy
Custom packaging with logo is a proven marketing channel that provides you the much-needed exposure and visibility. No matter where your boxes will go, a creative design will catch the attention and makes people know more about your brand. Logo placement will make it easy for people to get more information about your business and products. If a customer has a good experience with your brand, they can share their experience with their friends and family. A branded packaging not only helps you to draw new customers but to retain old ones. It does better marketing than other available channels.
The Branded Solution Makes a Customer Experience Special
What customers expect from their favorite brands is a unique and unforgettable experience. Consumers usually have a higher expectation, and it is essential to add value to their experience by using packaging boxes with logo. It creates a feeling of excitement and makes customers feel that they have received more than what they paid. If you will deliver their favorite products in simple plain boxes, it will not make customers curious or happy for their purchase. People usually throw the dull packages in the bin, which means you have already lost the brand recall opportunity.
Help To Draw New Customers and Boost Sales
When there is tough competition in the market, it is not easy to draw the attention of new customers. You only have to work on providing the highest quality products but on packaging to catch the eye. One thing which can make your product loo prominent and different from the other is the logo placement. Try to stand out on the shelves with branded product packaging. Nobody is going to pick the product from the shelves if it's packed in a brown box with no branding elements or identity.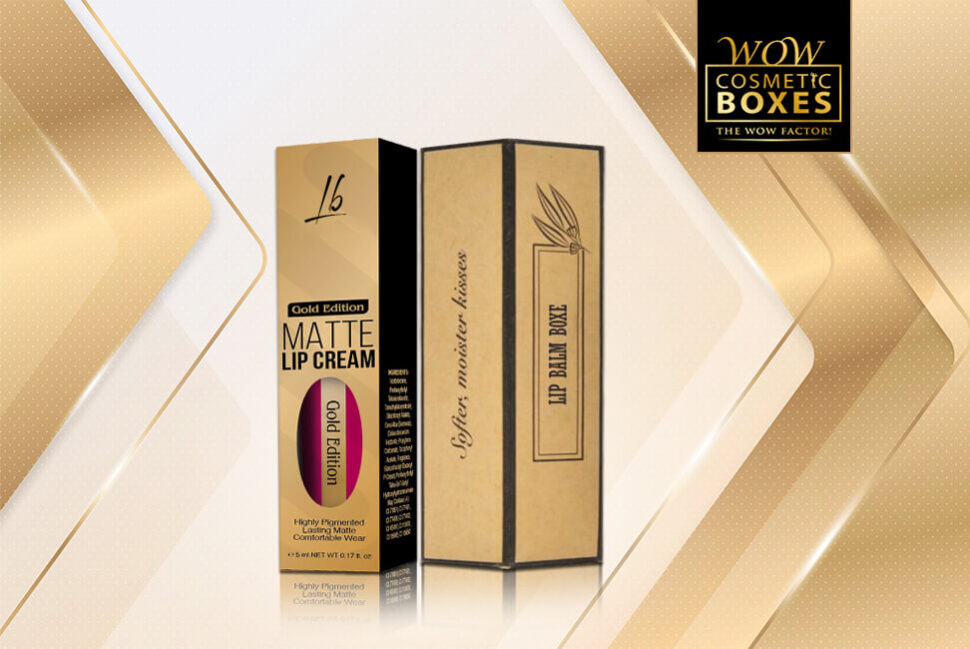 Promotes Your Brand Message with Branded Lip Balm Boxes
Every brand has a story or message to communicate with customers. It helps you to connect with customers on a personal and emotional level. You can use custom containers to promote your brand story. If you are a brand that supports minimalism, go for a clean and neat design with your logo as the focal point. Or, if you are the one who supports sustainability, go for natural and recyclable material to make customers know that you promote sustainability. No matter what you want to communicate, boxes with logo can help you do it.
The first step towards an amazing is the logo. A branded solution is essential to tell your brand story; ensure the logo placement to get more recognition. Branded Lip Balm Boxes not only make your product more visually appealing, but result in an effective marketing strategy, enhanced customer experience, and a strong brand image.