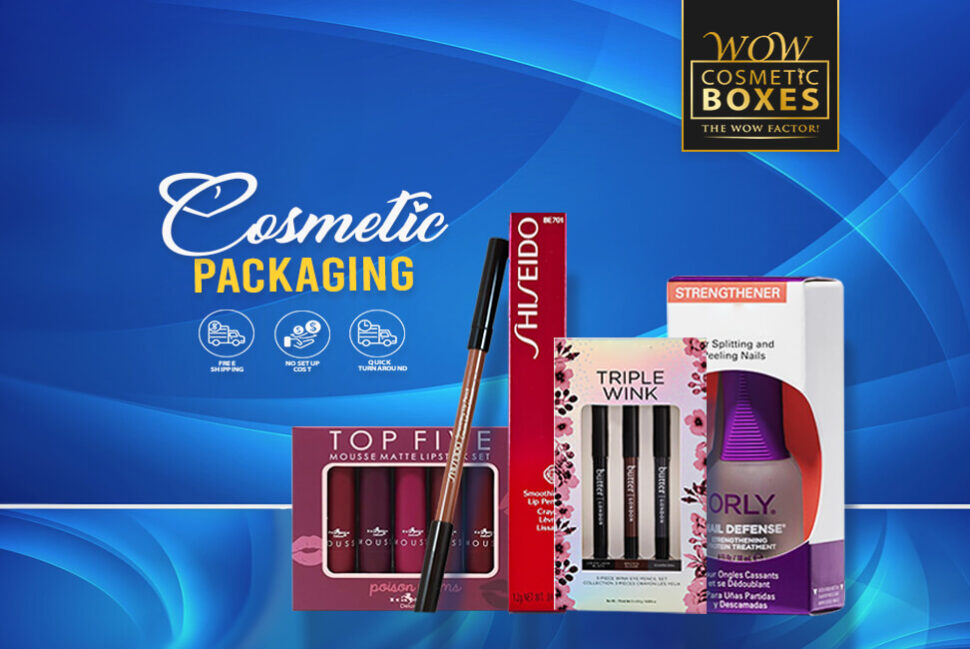 Custom packaging has become a focus in the cosmetic market over the last few years. It is not only become a primary factor to boost sales in the retail stores, but also in the e-commerce industry. As we are going through the pandemic, more and more people are choosing to shop online. Customers' shopping behavior is changing, and cosmetic brands are also making a shift towards online selling. Cosmetic Packaging plays a key role in providing an ultimate experience to the customers, both in retail and online shopping. For in-store brands, custom boxes are the way to make your cosmetic item distinctive from the others. For eCommerce businesses, custom boxes help to elevate the experience. You need to aim for a functional, durable, and visual-appealing solution. The product design can make or break your name in the industry. So what are the characteristics that contribute to a perfectly designed solution?
Custom Packaging Should be Easy to Use
Customers don't like to receive small cosmetic items in a big heavy box. Choosing a container that is double the size of your product is non-sense. It is only a waste of money and material. It will only result in environmental waste. That's why it is essential to choose the right size container. Always consider the weight and dimensions of your product. You should design Cosmetic Packaging that is easy to handle for the customers and the retailers. The design and size of your boxes should not disappoint the customers. It is vital to choose the right box structure and design. Make it easy for the consumers to use and handle the product with ease.
Provide Complete Protection To Inside Content with Cosmetic Packaging
Without a secure and durable solution, your product will suffer. There is no doubt about it. To ensure that your product reaches the end-users in a perfect condition, choose the highest-quality material for Cosmetic Packaging. It is not only about the material; the design and structure should also ensure the safety of the inside content. Corrugated boxes are an ideal option for delicate cosmetic items. These are affordable and readily available at your nearest stores. Delivering customers' orders in perfect condition will increase their trust in you and increase the chances of future purchases. Keep in mind customers share their unboxing experience on Social Media. Providing an exceptional experience will increase your chance of getting seen.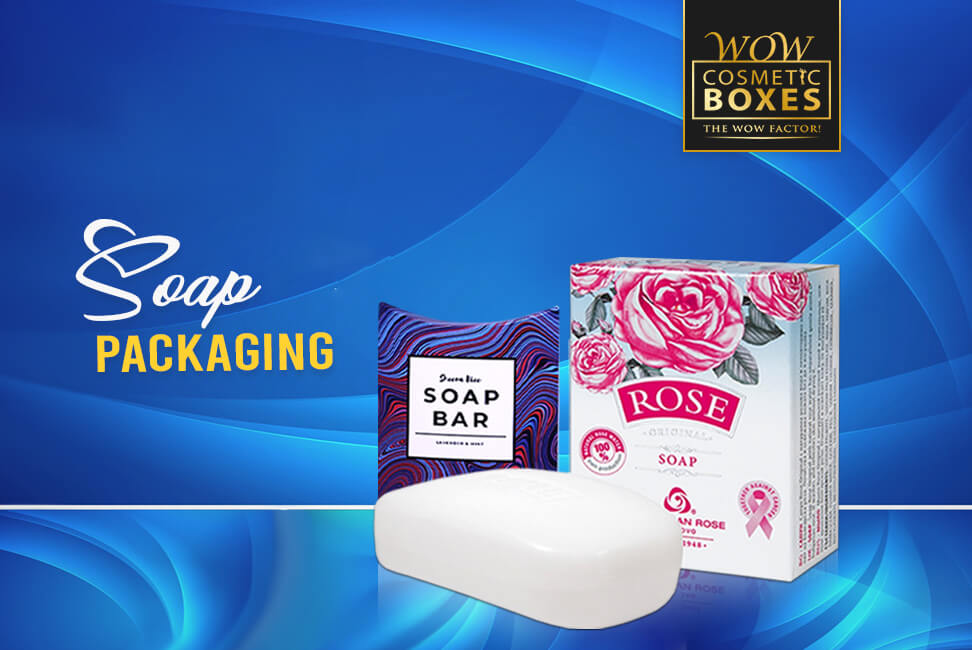 Soap Packaging Must Communicate About Your Product and Brand
Another characteristic of well-design Soap Packaging is it should communicate about your product and brand effectively. Provide all the essential information to the customers. A good design is an excellent branding opportunity for your business. An effective marketing strategy is all you need to draw customers and boost sales. Custom boxes play a significant role in promotion and marketing. That's why incorporate all the brand elements in the design and make the connection clear. It will help to enhance the brand value and increase customer loyalty. A strong brand identity is all you need to stand out in the crowd. It will also increase the chance that customers will choose over every other option available.
Focus On the Sustainability While Designing Sap Packaging
Sustainability is the feature that you should make prominent in the design. Customers expect a lot from their favorite brands, and you need to meet all their expectations to win their loyalty. Customers usually expect to see recyclable and reusable material in the Soap Packaging. It is a crucial consideration for cosmetic boxes. Taking a sustainable approach is not only good for the environment but also helps to save costs in the long run. It is also a golden opportunity to build an authentic connection with the customers. Show your customers you are a responsible company and fulfilling your part to make this planet a better place to live. Communicate your commitment to sustainability with your actions.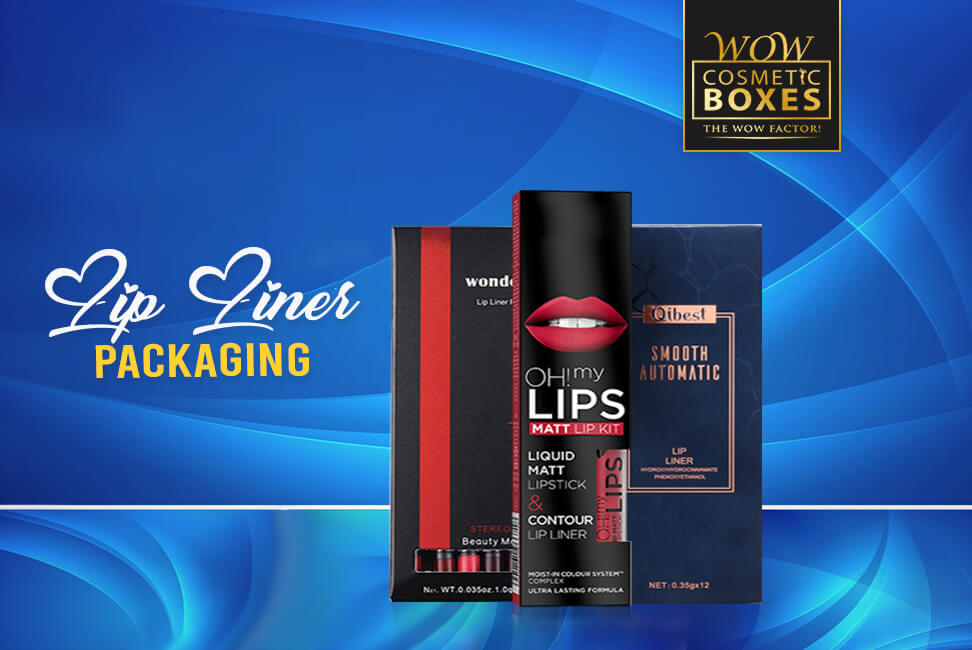 Design Lip Liner Packaging to Stand Out On the Shelves
One of the crucial features to incorporate in your Lip Liner Packaging is originality. If your product looks like the other similar items on the shelves, you are missing out on new customers. People are naturally attracted to the thing which looks distinctive and creative. A uniquely designed solution will help to create an experience for the customers. Depending on your product and brand, you can incorporate distinctive elements in the design. Do your competitor research to know what they are doing to appeal to customers and what you can do to set your products apart. If others are using simple and neutral colors for the lipstick boxes, you can choose something bold and high-end for a distinctive appeal.
Lip Liner Packaging Should Influence Customers for the Purchase
Custom boxes are the first impression of the product to the customers. It is one of the primary factors which influence the customer purchase decision. A unique design can make customers pick out your product from the shelves. Research shows that one-third of the purchase decisions are based on how companies package and present their items. More than 53% of the customers admitted that they return to a business for another purchase after the first good experience. Think about how Lip Liner Packaging can contribute to the overall customer experience. From the visual appeal to the usage, everything should be according to the targeted audience. Make sure to design the cosmetic boxes with customer needs in mind. A valuable experience leaves a long-lasting positive effect on a customer's mind.