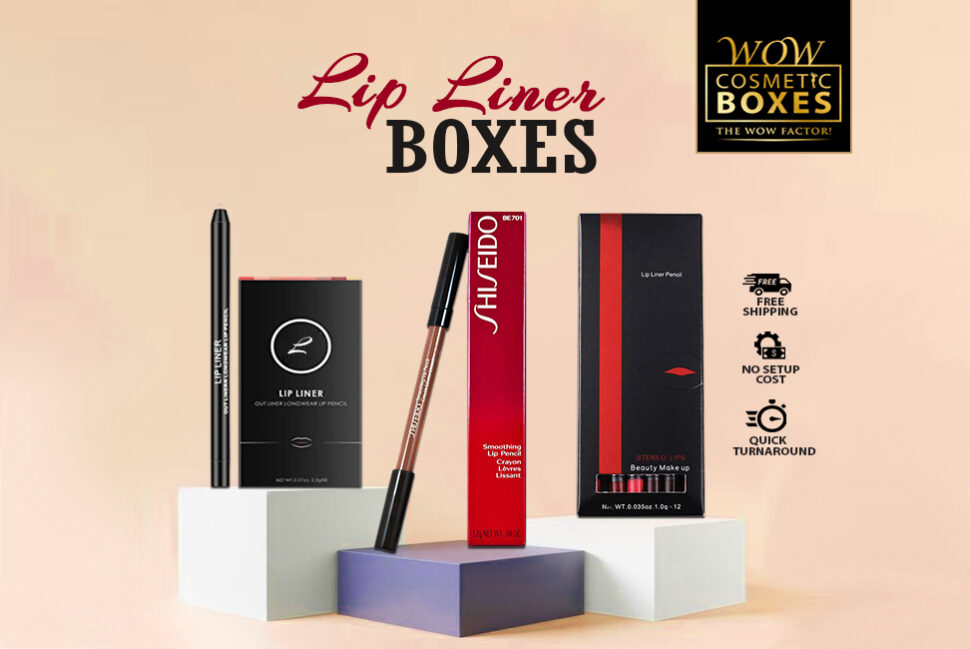 Customers purchase cosmetics to enhance their beauty, style, and fashion. If the product doesn't look good on the shelves, nobody will take it home. Custom packaging is the most crucial part of the branding and marketing process. It is essential to have a solution that triggers customer's emotions and feelings. 70% of the shoppers say if they like the presentation, they buy the product without even thinking. When you have a high-quality product in hand, the only thing you can do to sell your product is to work on the way how it looks on the shelves. The design of your packaging boxes needs to be both appealing and functional.
Things to Take Into Consideration for Designing Lip Liner Packaging
There is no doubt in it that you need to package your products in eye-catching and appealing boxes to attract much-needed attention. Whether you are a lip liner brand that is looking to take its business to the next level or wants to promote your products to the Targeted audience, Custom Lip Liner Boxes Packaging is all you need to make a difference. There's a lot of details that go into the design of a solution that attracts the masses. Designing packaging is not a simple task, it is overwhelming, and sometimes it gets tricky. Before starting the designing process, you need to take a lot of factors into considerations.
Here are some questions to ask yourself before designing Custom Lip Liner Boxes
Is Your Product Needs Extra Protection?
From the box structure to its size to the packaging material, you need to consider everything needed to design a durable solution. To make the right choice, it is crucial to consider your product's fragility and delicacy. Does your product need extra protection and care during the distribution process? Can temperature or humidity damage your product? Are you choosing the ideal box size? Is the material durable enough to protect the inside content from any damage? Finding the answers to the above questions can make you choose the perfect solution for your products.
Are you using environmentally friendly material?
Many cosmetic brands are trying their best to choose Eco-friendly materials and adopting sustainable practices. To survive in the market, it is essential to reduce the environmental impact of the packaging. Choose the material which is fully recyclable and reusable; it will not only reduce the cost but also help you to make a positive impression on the customers. Suitability is not only about choosing the right material, but you also need to ensure that the whole manufacturing process leaves zero carbon footprints on the environment.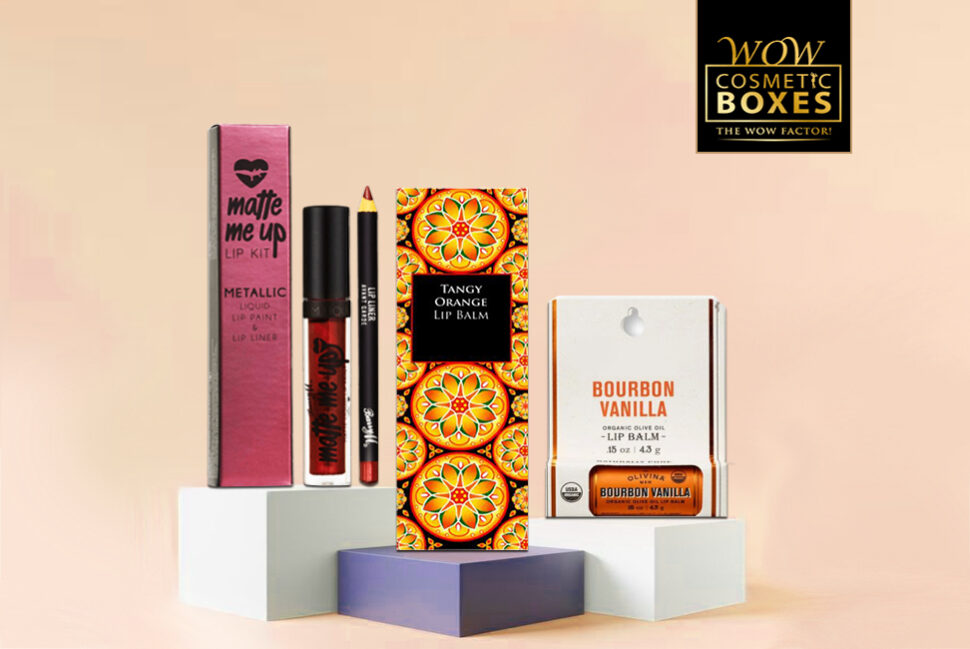 Can Your Lip Balm Boxes Pass The 5-Year-Old Test?
The five-year-old test can help you to know whether your product can make a strong connection with the customers or not. The ideal is to choose unique design elements and design a distinctive brand strategy for Lip Balm Boxes to make a mark on the customers. After designing, tell a five-year-old to pick your product placed among other similar brands, and if the child can pick it in the first go, congrats you have passed the test. Many brands are practicing this option to determine whether they have designed an exceptional solution.
Who Are Your Targeted Customers?
Knowing to whom you are selling your product can make a big difference. In simple words, what are typical customers for lip liner? You need to understand the needs, desires, and demands of the customers to design a solution that meets their expectations. Target the customers which are ready to pay more for a product if they like its packaging and presentations. From the choice of material to the color choice, everything should be based on the target audience and their characteristics. When it comes to cosmetic products, work on all the elements to initiate customer interest and influence them to purchase the product.
Who Is Your Competition, And What Makes You Different?
When you are designing the packaging for cosmetic products, it is vital to weigh all the options based on what your competitors are doing. A thoughtful design will not only look good on the shelves but also helps you to stand out in the crowd. Analyze the competition, their strength and weakness, and the reasons your customers should choose you over the other similar brands. If there's something that makes you stand out, ensure that it is clear from the packaging design.
What Gaol Do You Want To Achieve?
Before starting the design process, it is essential to determine the goal which you want to achieve with the packaging design. Most brands targets to achieve the sustainability, shelf appeal, and boosted sales goal. If you don't have a goal in mind, you cannot choose a focal point to which your design can revolve. Try to identify what can make customers purchase your products and what is the most essential element in the packaging design. If you want to leave a lasting impression, set a goal.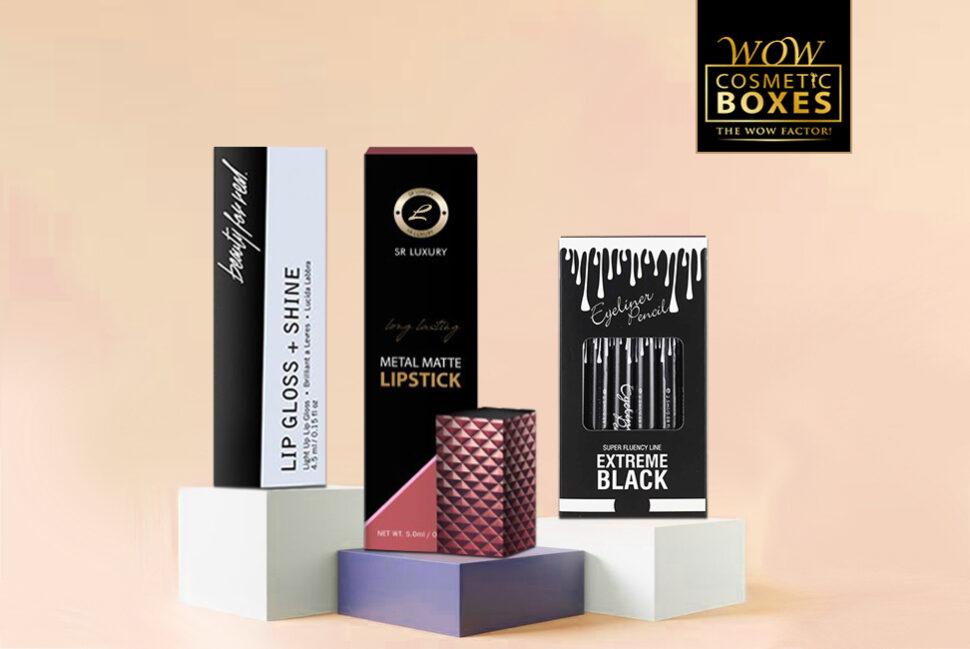 What Branding Message Do You Want To Send With Cosmetic Boxes With Logo?
It is a fact that the packaging has a significant influence on customer perception. If you want to stand out in the cosmetic market, it is crucial to work on the packaging and make it relevant to your brand message. If designed perfectly, you can create a strong relationship that can make coming back to you again and again. Many cosmetic brands are shifting towards minimal and simple designs to promote sustainability. Make sure to trigger positive emotions to help customers connect with your brand.
Whether it is Cosmetic Boxes with Logo or minimal lipstick boxes, designing custom packaging can be a fun and adventurous process to build your brand. The above guide can help you to get the best out of your custom boxes. You only have one chance to deliver your customer a WOW experience, and you shouldn't miss it at all costs.