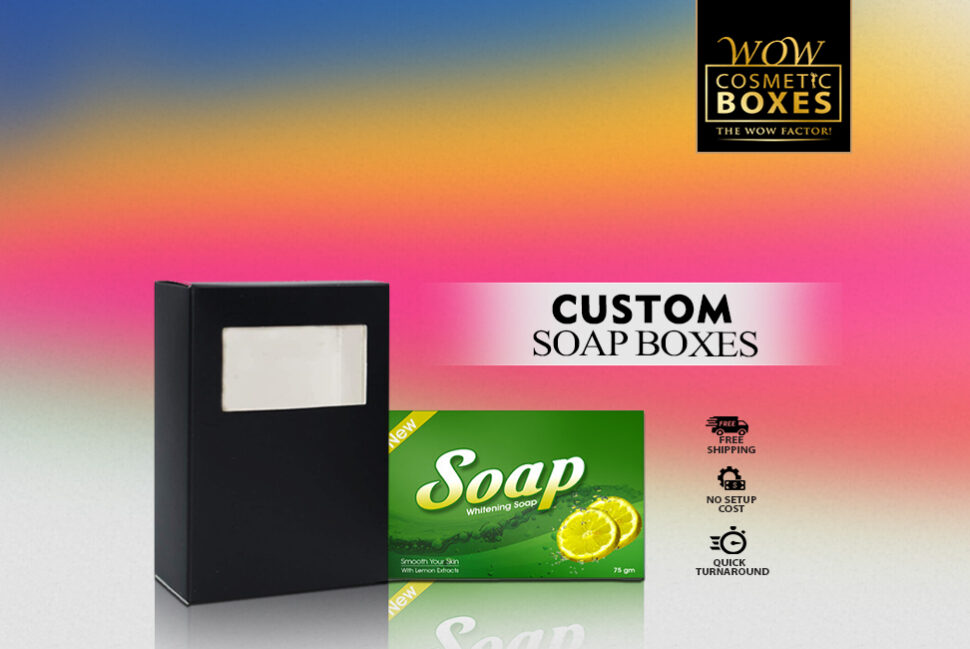 These days, product packaging is becoming essential to compete in the market. You can find about a hundred different kinds of soap in the retail stores. It means that there is fierce competition in the soap market. In this situation, it is essential to make a lasting impression on the customers. It is no doubt that a creative solution always influences the customer's decision. If you choose a poorly designed package, people will not give your brand a chance, no matter how good it is. From the logo design to the material, everything matters to make your name. A small box can speak volumes about you and your products. So don't miss the chance to tell the world who you are.
Importance of Soap Boxes for Your Business
How many times has a certain item caught your attention in the stores? It may be a rear case, but it happens to all of us at least once. We usually have a shopping list before taking a trip to the store, but we always end up getting extra items. Have you ever thought about why it happens? It is because that some products are hard to ignore only because of their presence on the shelves. Yes, it is true. Tell us honestly will you pick a soap whose packaging says natural and 100% organic or the one with no labeling on it? We all know the answer! So you can't deny the importance of well-designed Custom Soap Boxes.
If you are still not convinced and want to choose a brown-dull box, here are few more reasons to convince you to opt for customized soap packaging.
A Branded Solution Is Crucial For the Brand Recognition
If you think the box is only there to protect the inside content, you are wrong. A custom packaging solution plays a vital role in building your brand. But remember one thing, consistency is essential to make customers recognize your brand without any struggle. Your business logo on the custom boxes can make a big difference. It can help to increase awareness and stand out in the crowd. Don't hesitate to spend money on a branded solution. Present who you are and what makes you different from the other. It is your opportunity to take your soap business to the next level.
Customization Can Speak Volumes about Your Brand
Soap packaging can speak volumes about your business. How do you know that a particular product comes from a high-end brand? A quality product and the pricing can be the deciding factor. But a beautiful design always assures customers that they are investing in the right place. So you must pay attention to every little detail. From the choice of the material to the graphic design, everything should be relevant to your business. Keep the branding in mind while choosing your product packaging. Quality choice can turn an ordinary box into something amazing.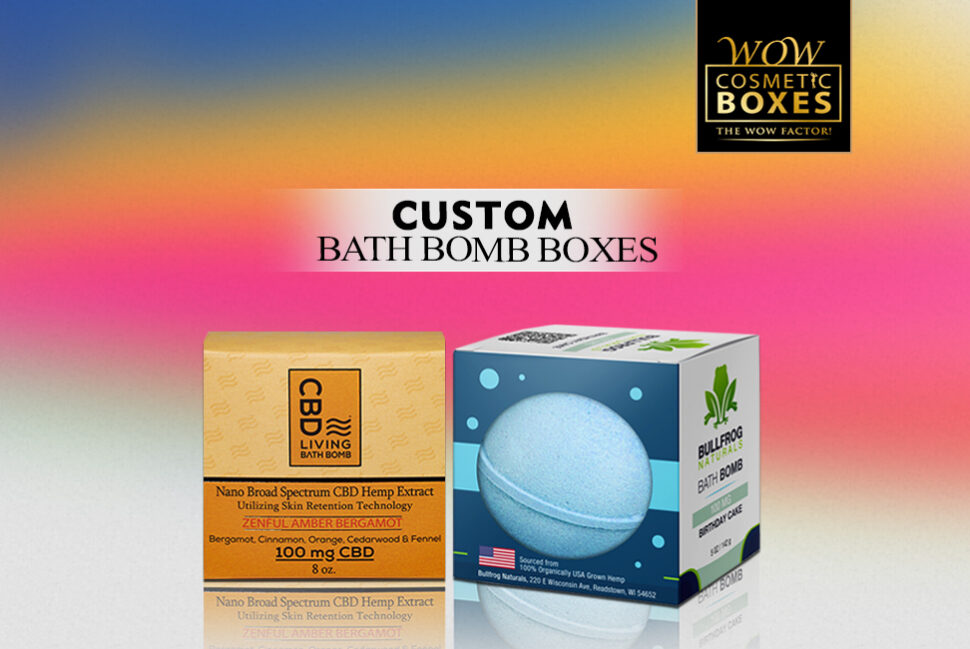 Custom Bath Bomb Boxes Are Part of the Experience
The whole shopping experience matters a lot for the customer experience. But this experience doesn't end when the customer brings the product home. For some customers, the experience of unboxing the product is as essential as buying a high-quality soap. You may not know that, but a premium solution can provide a valuable experience to the users. An exceptional experience can play a vital role in customer retention. Moreover, it is a free marketing strategy as it helps you to reach a wider audience. Show customers that you care about them by adding gifts, samples, or other promotional items. A single unboxing video can make you social media star.
It Is A Way to Communicate With the Customers
Communication is the way to share information about your product and services. So it is essential to use your soap packaging to communicate your brand values, stories, and product-related information. There is no brand ambassador in stores to convince the shoppers. You only have few opportunities to make an impact, and Custom Bath Bomb Boxes are one of them. When you invest in an appealing design, make sure to make it informative as well. A good design should answer some common questions. What is the purpose of the packed item? Who is the creator? How is it different from others?
Customers Pay Attention to the Sustainability
More and more customers are paying attention to sustainability. They are not ready to compromise over it. A custom packaging solution ensures the optimized use of material. It ensures re-usability, recyclability, and reduced carbon footprints. Instead of using traditional boxes, go for the customized ones. The more sustainable you are, the higher will be the sales number. So don't miss your chance to make a positive impression on customers by opting for a sustainable solution. Do proper labeling and let customers know that you are a green business that promotes sustainability. The green solution has a crucial role to play in your business's success.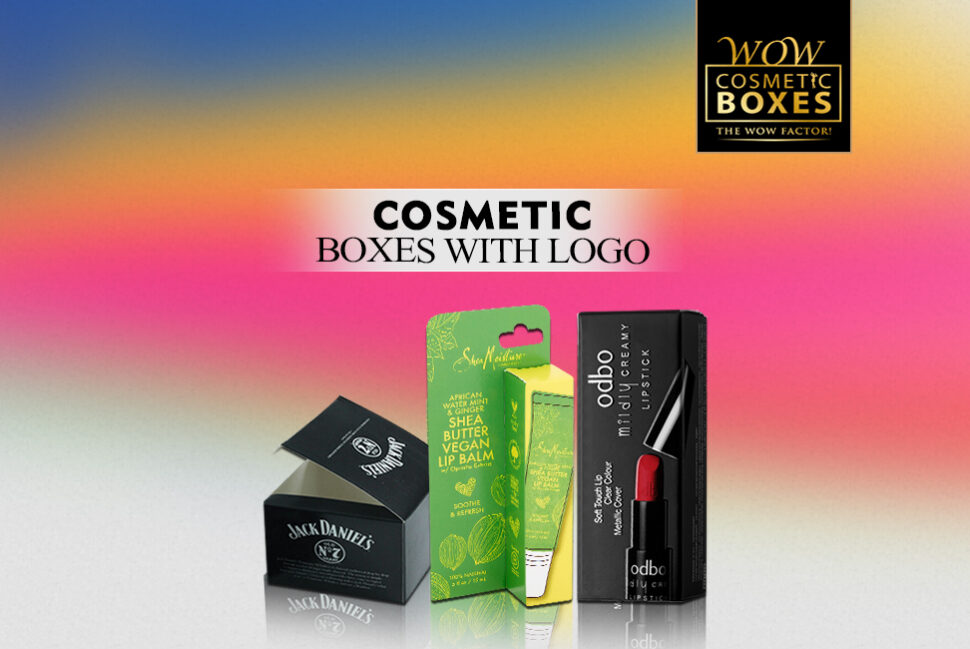 Cosmetic Boxes with Logo Promote Your Business
Custom boxes provide you an ultimate opportunity to promote your business. To make your name in the saturated market, you need to avail yourself of all the chances to take your business to the top level. It is not as easy as it sounds, but logo packaging makes it a lot easier for you. Try to incorporate your branding elements into the design. Tell customers who you are and what you offer. Plain cardboard boxes are not customizable, and you can miss the chance to market your business. You must include your brand name, logo, colors, and other graphic elements for instant recognition.
You must know the value of using Cosmetic Boxes with Logo. It is essential to come up with the best solution to make an impact on the targeted audience. The process of designing packaging is a beautiful journey, and, if done right, it can deliver exceptional results for you and your business. By working with professionals, you can make sure that your product looks better than the rest.