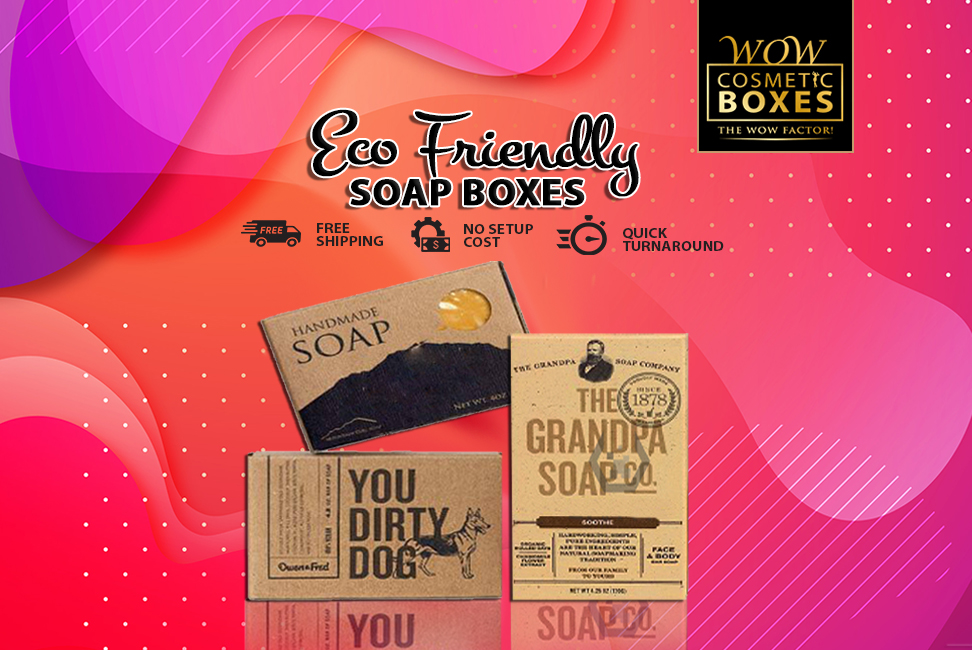 The new mantra in the soap industry is: Reduce, reuse, and recycle. It is the ultimate way to go green, and that's why more and more brands are incorporating it in their packaging designs. Globally, each year there are tons of waste produced by packaging, which results in a landfill. Sustainability is a hot topic in the industry for the past few decades. Customers are demanding more sustainable solutions from their favorite brands. It has forced soap manufacturers to explore creative and innovative ideas to design eco-friendly boxes. From using Kraft boxes to air pillows, there are several opportunities available to go green.
Exploring The Ideas for Eco-Friendly Boxes
Designers and brands are constantly working on developing packaging solutions that maximize visual appeal and reduce waste. The main aim is to use the material and processes which do less harm to the environment. A sustainable solution not only creates less pollution but also results in customer loyalty. 75% of customers are ready to pay more for the products which come in an Eco-friendly package. By incorporating recyclable solutions into your packaging can help you to win the heart of customers. We have developed a list of some green packaging ideas for Eco Friendly Soap Boxes.
Use Recyclable and Reusable Materials
When it comes to using soap packaging material, there are several options available for sustainability. Cardboard is most common for soap boxes. It is cost-effective and offers 80-90% recyclability. The recycled cardboard is comprised of used cartons and old newspapers. Manufacturers are working to make cardboard 100% recyclable. During the production process, there is no use of dyes and bleaches, which further increase its recyclability features and reduce the environmental footprints.
Another material that is getting popular among Eco-conscious customers is Kraft. It is the only option that is fully recyclable and reusable. Another process involves chemical conversion, but Kraft doesn't have any chemical bleaching. It is not only fully recyclable but also offers durability and sturdiness. Moreover, it is also light in weight which ultimately results in the reduced shipping cost. Paperboard and rigid paper are some other options available, but these are high-end and luxurious solutions.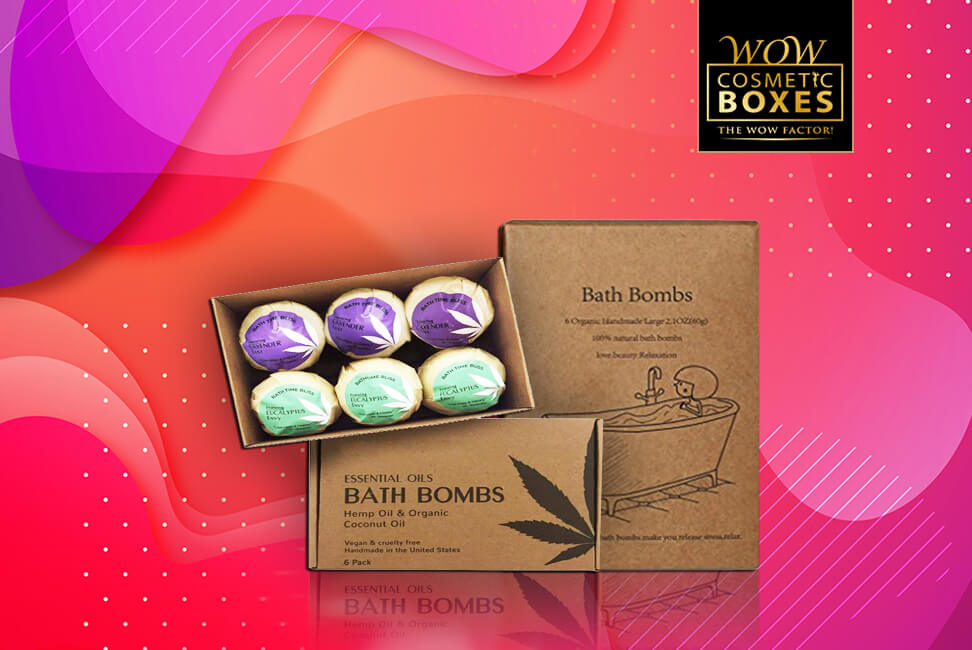 Be Minimal with Eco Friendly Bath Bomb Boxes
The trend for minimal packaging solutions is always on the top. The soap market has also made a shift towards sustainable solutions. Customers are not ready to receive the products packed in several layers. It only adds to the environmental waste and also makes the unboxing process frustrating. Try to use a small solution for Eco Friendly Bath Bomb Boxes, and don't add extra fillers to protect the inside content. Instead of using inner packaging material, go for a durable material that keeps the item from outside factors.
Using one color boxes with an imprinted logo can save your printing cost and the environment from bleached inks. Use the fully recyclable material and also offer high visual appeal. Secondly, try to eliminate the use of unnecessary material, which can make you save on cost and result in waste reduction. Be aware that the solution you will choose needs to protect the product. So, to be green, don't compromise on the protection. If there is a need for inner material to secure the product, choose a green option.
Mono-Materials Are Getting Popular
It only takes some customization and personalization to turn a simple packaging solution into a sophisticated one. The use of lamination's, labeling, and coating can make your product more high-end. The only drawback is that it results in the mixing of material, and unfortunately, it is impossible to recycle the mixed solutions. The boxes or packaging solution which has only one material effortlessly results in recyclability of the whole package. You only have to make sure that the material you are choosing is meeting the product's requirements and customer's expectations.
If you are facing issues with keeping up the sustainability standards of the soap market, mono-materials are the answer to your needs. It is crucial to be fully recyclable because anything which can't be decomposed results in waste. It has become a norm to use packaging which has several different materials, but as customer's demands of sustainability are increasing, brands are taking a shift to mono-materials. It will result in Eco-friendly, sustainable, and easily biodegradable solutions.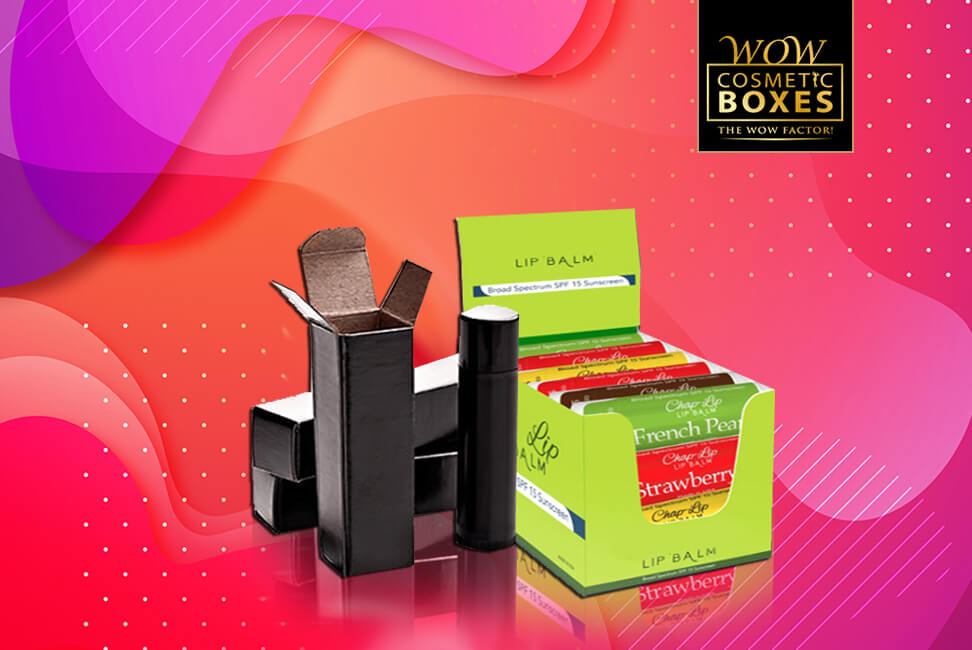 Plan table Material for Eco Friendly Lip Balm Boxes
Ever-changing trends in the soap market mean that the brands have to work hard to meet the standards. Customers who are Eco-conscious demand nothing but Eco-friendliness and sustainability. Using plan-table material can make a point of difference for them. It is one of the favorite solutions of brands and their loyal brands. It is a simple process; you only have to bury the packaging material into the soil, and you will soon see flowers blooming from it. Isn't it great to play your part in making the Earth greener?
Many vendors are offering the plan-table materials which can grow into different kind of herbs, vegetables, and wildflowers. It is an ideal way to show your commitment to the green environment and promote sustainability awareness among the customers. Being sustainable has never been so easier. Another concept which is catching the customer's eye is the use of edible materials. But it has not come to the soap market yet but let's hope for the best.
No matter how much you overlook it, Eco Friendly Lip Balm Boxes are the ultimate winning solution. It benefits the environment, reduces environmental waste, and reduces production costs. Customers also praise you for minimizing the carbon footprints. In the end, the real winner is only you. So, start using sustainable materials and processes to get the most out of soap packaging.